11 eLearning eBooks You Should Check Out This Spring
Spring has sprung and it's time to do some general housekeeping, especially when it comes to L&D programs. Fortunately, these eLearning eBooks can help your internal talent bloom, identify areas for training improvement, and address emerging challenges.
11 eLearning eBook Hidden Gems To Add To Your Virtual Bookshelf
1. Time For Change: How To Launch A Successful Cultural Transformation Training Strategy For Your Enterprise By Docebo
This eBook helps you introduce staffers to new brand values, corporate beliefs, and key policies of your changing organizational culture. It also shows you how to continually evolve your brand with the right cultural transformation training strategy.
2. Reshaping Talent Development: How Technology Is Redefining Performance Management By Trainery
This eBook explores how tech is redefining performance management, the experience gaps that remain, and how new, intelligent solutions are giving HR leaders and employees a better, more effective, and efficient path forward.
3. 10 Scary Realities Of Corporate e-Learning By Allen Interactions
It's usually a good strategy to look to common practices in the field as a guide for reliable models to follow. Unbeknownst to many, in eLearning, this is often a recipe destined for disaster. In this eBook, you will find 10 (unfortunately) common design practices that represent some of the scariest realities of corporate eLearning.
4. Migration To Remote Learning: The Need Of The Hour By Harbinger Interactive Learning
Organizations are now embracing digital transformation and remote learning in their L&D departments by shifting from ILT to VILT. Before implementing the digital transformation steps and using the solution levers, assessing maturity and readiness is important.
5. Nurturing Modern Learners With Modern Learning Technologies By Upside LMS
With remote working and learning becoming a norm, L&D had to reinvent itself to cater to modern learners. This guide offers comprehensive insights on how L&D can nurture the needs of such learners while ensuring engagement.
6. Learning Maturity Matters: Learning Management Survey By Cornerstone OnDemand
In the summer of 2020, Cornerstone surveyed HR and Learning professionals about the current state of learning within their organization. Here's what we can learn from the answers, and the steps to take moving forward based on the learning management survey findings.
7. The Future of Work: The Role of Instructional Design In Converting VILT To eLearning In 2021 By Allen Communication
This eBook includes information to make the transition to a new, hybrid workplace that includes both in-person and remote work. Learn how converting VILT to eLearning through effective Instructional Design can revolutionize your L&D initiatives!
8. Adaptivity Is The New Planning: Training Is At Its Core By SAP Litmos
COVID-19 proved that business environments can change unexpectedly and are less in our control than we might like to think. The competitive advantage went to those who adapted fastest, especially when it came to training people. SAP Litmos shows you how to develop a flexible training and business strategy to deal with emerging challenges. Discover why adaptivity is the new planning!
9. Text-To-Speech For L&D Pros: The Next Frontier Of Storytelling By WellSaid Labs
Discover how to connect with your online learners and break down accessibility barriers with the right technology. This eBook explores the many benefits of lifelike speech synthesis and tips to choose the best AI voice generator for your corporate training videos.
10. Engage Virtual Workers With A Culture Of Learning By D2L
Companies need to tackle remote work issues like effective collaboration and access to resources. This guide looks at three challenges that can accompany remote work and steps every organization can take to help build a vibrant culture of learning.
11. Spark A Digital Workplace Transformation By iTacit
For frontline and remote staff, intelligent, digital workforce tools make their shifts more fulfilling and productive. They benefit from technology at every point in their day. Preparing employees for the jobs of tomorrow is key to helping staff stay motivated to learn and eager to contribute. Light the spark with this insightful eBook!
Looking For More eLearning Inspiration?
Check out our eLearning eBook library for more must-reads. There are over 400 titles to choose from, penned by industry thought leaders and L&D insiders.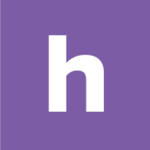 Homebase
Make work easier. Running a small business has never been harder. Homebase helps with free tools to track time and manage your team.