The designs alone are really creative (especially Slogra), and they looked particularly impressive at the dawn of the 32-bit console generation. Of course, graphics have improved quite a bit since then, but it's still just plain cool to watch Gaibon pick up Slogra and repeatedly try to drop him on Alucard.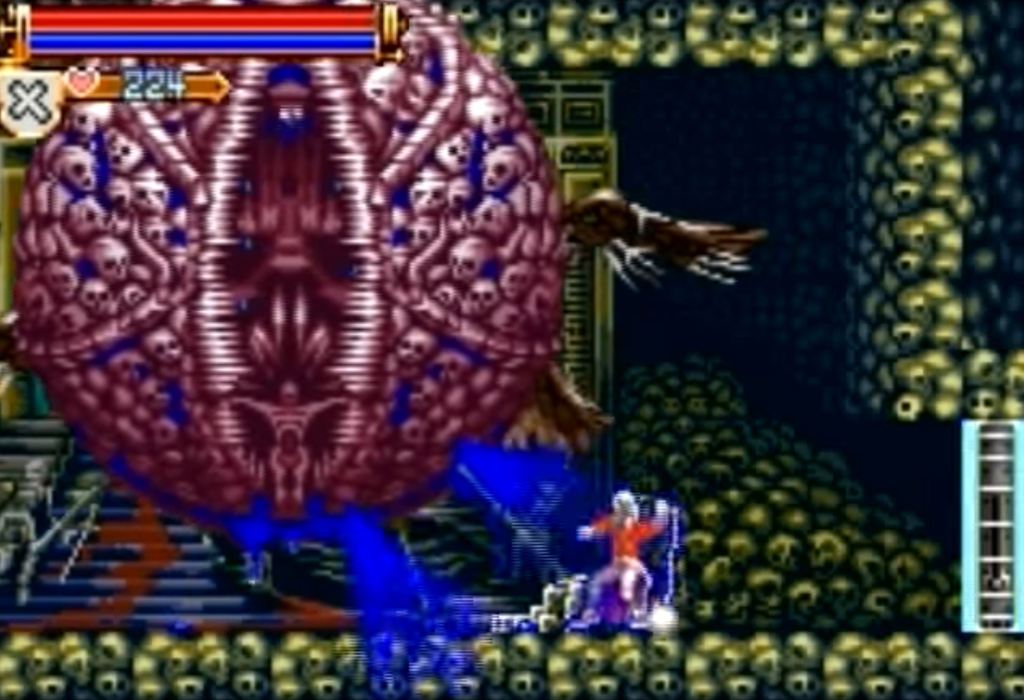 5. Legion- Castlevania: Harmony of Dissonance
Castlevania enjoyed something of a resurgence in the 2000s, with a string of excellent portable entries that are still among the best Metroidvanias ever made. Harmony of Dissonance might be one of the weakest of those games due to its unusually low difficulty and NES-quality music, but it did make up for it with some especially impressive visuals.
Appearing in two different forms, Legion looks especially intimidating in Harmony's brighter graphics engine. The first form is the classic ball of bodies, this time held aloft by six angelic wings, while Legion's second form is a giant ball covered in a shell of bones. Like most Harmony of Dissonance enemies, Legion doesn't pose much of a challenge, but it's especially fun seeing Juste Belmont slowly chip away at the giant creature.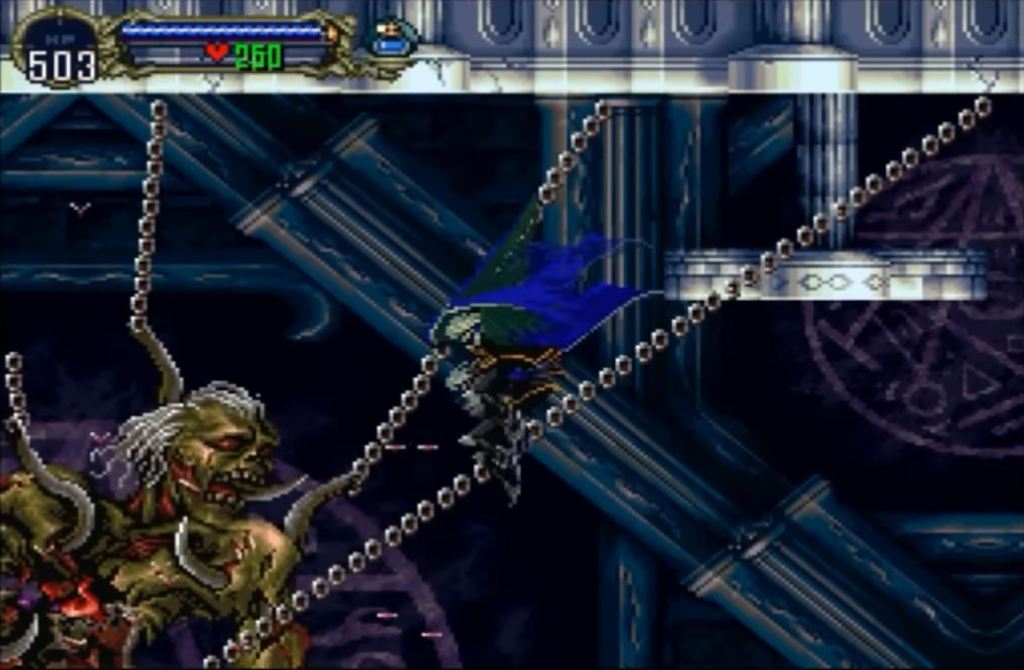 4. Beelzebub- Castlevania: Symphony of the Night
Beelzebub is another Castlevania boss that isn't necessarily the most challenging, but his unique design earns him a high spot on this list. Like something out of a nightmare, or at least a Hellraiser movie, Beelzebub is a giant rotting corpse hanging by hooks. Incapable of attacking Alucard himself, he instead dispatches waves of buzzing flies that you have to fend off while dismantling him piece by piece.
While most Castlevania monsters are firmly rooted in folklore or classic horror movies, Beelzebub remains an especially impressive example of how the series can sometimes put its own stamp on more modern horror designs.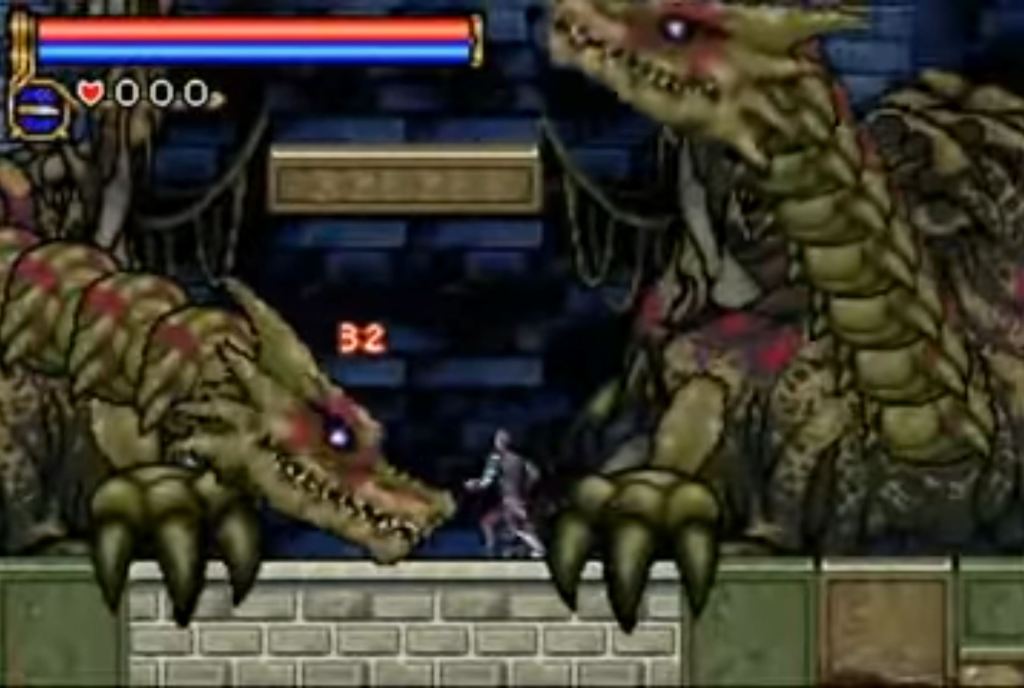 3. Dragon Zombies- Castlevania: Circle of the Moon
Castlevania did the whole undead dragon thing years before Game of Thrones, and this franchise's take on that concept was significantly more awesome. Dragon zombies have actually shown up in a few games, but Circle of the Moon ups the ante by throwing a pair of them at you simultaneously. The left dragon spews fireballs at you, while the right spits out balls of electricity.