There's nothing like seeing their own name, likeness, or even photo in a book to make a kid eager to read it. The best personalized children's books offer a variety of customization options, so every kid really has a chance to see themselves in the story. Here are some of the top picks to help you make birthdays, holidays, or any day special!
(Just a heads up, WeAreTeachers may collect a share of sales from the links on this page. We only recommend items our team loves!)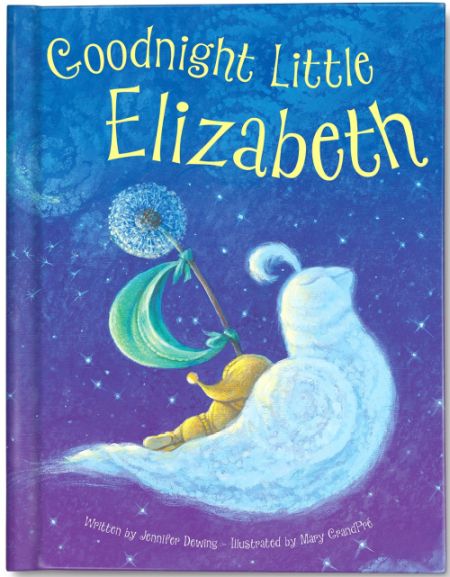 I See Me makes some of the best personalized children's books, and this is one of their most popular selections. It's perfect for starting a new bedtime ritual! (Ages 0-6)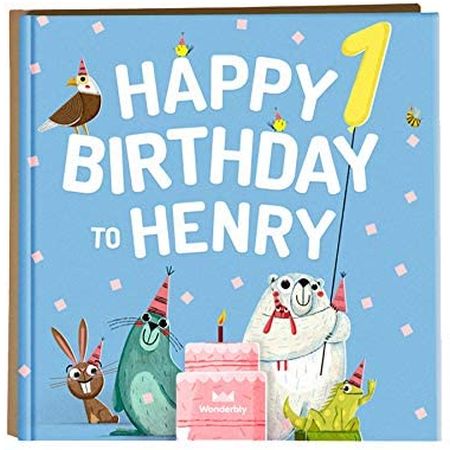 Wonderbly's personalized children's books are popular picks, and this one is especially sweet. The animals included change depending on the child's name. (Ages 0-4)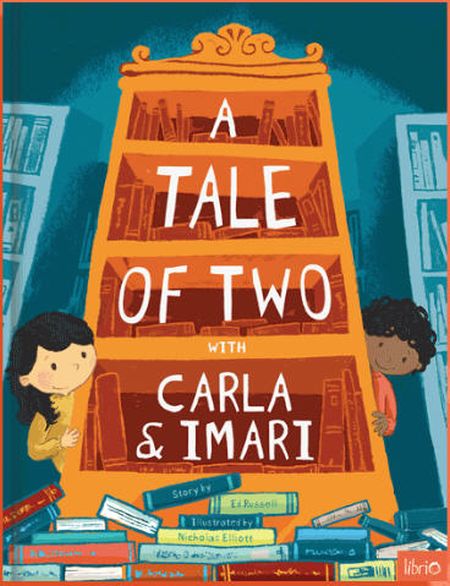 Librio offers just a handful of titles, but their customization provides some of the best personalized children's books out there. You can choose not just names, hair color, and skin color, but also clothing, hair styles, and accessories like glasses. A Tale of Two is perfect for siblings, cousins, or best friends! (Ages 2-8)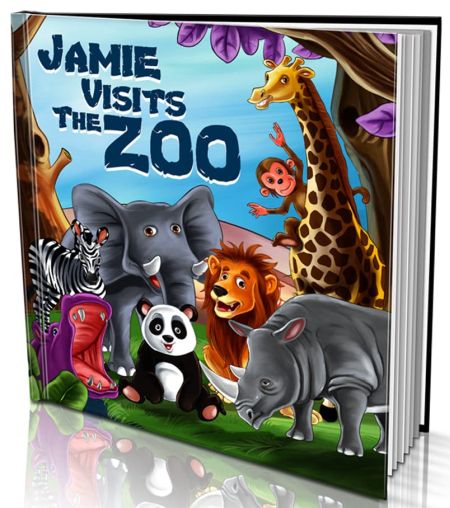 Dinkleboo is another terrific source for personalized books. This is a perennial favorite, telling the story of a child and their favorite adult checking out animals at the zoo. (Ages 2-8)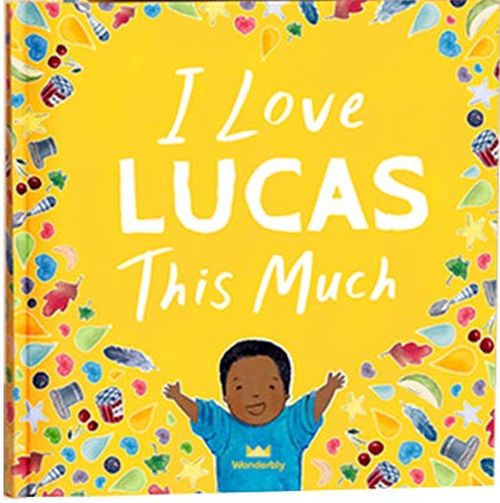 This is another Wonderbly offering, and it's sure to assure any child just how much they're loved. Wonderbly's books are available in hardcover or softcover, too. (Ages 0-4)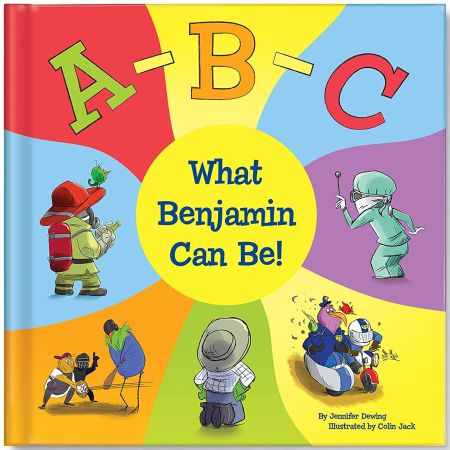 Inspire little ones to dream of big things with this I See Me book. They'll even see their own picture in its pages! (Ages 2-8)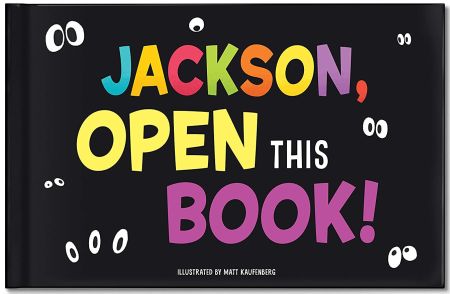 A team of monsters is here to help kids learn to spell their very own name! We love this title for emerging readers, since it helps them connect with the alphabet in a very personal way. (Ages 2-8)
Kids who enjoy Where's Waldo? books are going to love this one! Each page is a journey to a new historical era, where they must look through the busy scene to find—themselves! (Ages 4-10)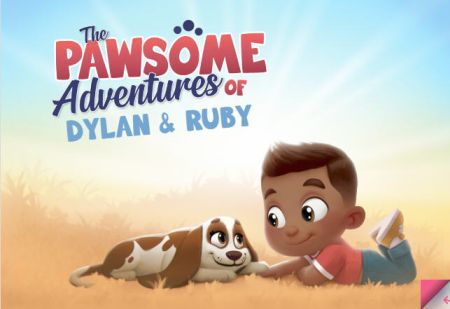 This one by Hooray Heroes is for kids who are inseparable from their furry friends. Personalize both the child and their pet, then see them head off on adventures while the pet narrates the tale. (Ages 2-8)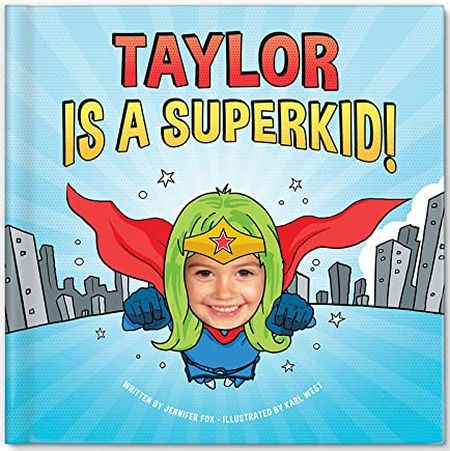 For little ones who dream of leaping tall buildings in a single bound, seeing themselves as a real superhero will be a dream come true! Add your child's photo and customize the name, and they'll appear throughout this I See Me book showing off their superpowers. (Ages 3-6)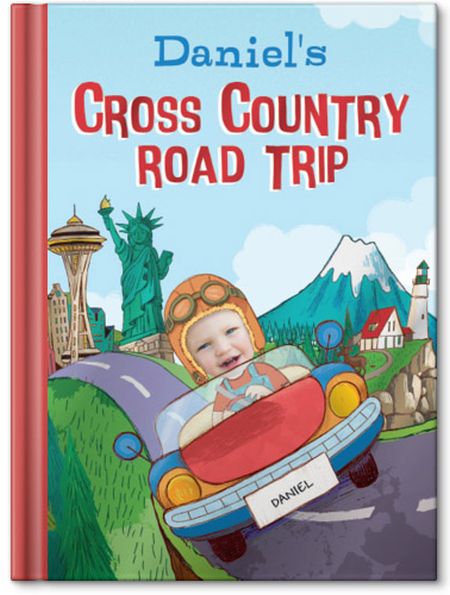 What a fun way to learn geography! This Shutterfly offering includes actual photos of the child throughout as they travel the country in style. (Ages 3-8)
No matter what your family looks like, you're likely to find an option in Namee's personalized children's books. Customize the adults and children in a variety of ways to see your own family reflected in every page. (Ages 0-6)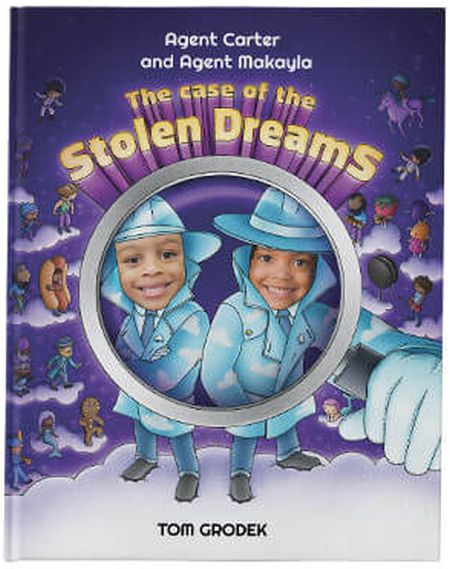 Read Your Story is another company that currently only offers a few titles, but this one is one of our favorite picks. Two kids (siblings, cousins, friends) can see their pictures throughout the book as they solve a fun mystery. (Ages 4-8)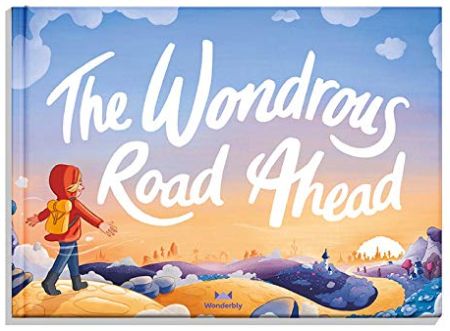 Although this Wonderbly book only offers a few skin-tone and hair-color combinations, it does allow you to choose three of six qualities you feel matter most: kindness, bravery, determination, curiosity, honesty, and respect. (Ages 0-8)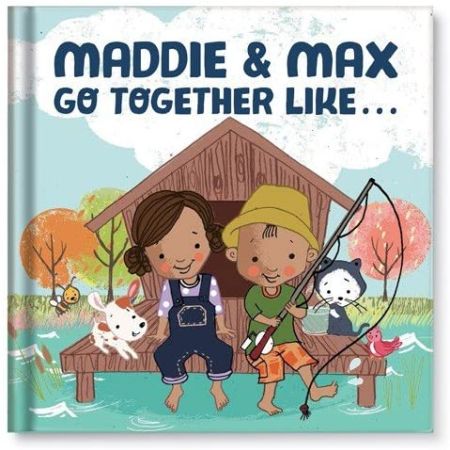 This is another sweet pick from I See Me for siblings or besties. These kids go together like peanut butter & jelly, milk & cookies, thunder & lightning, and more! (Ages 0-6)
Looking for more ideas? Check out the Best Gifts for Book-Loving Kids, as Chosen by Teachers.
Plus, get all the latest teacher tips and ideas when you sign up for our free newsletters!