"Can one desire too much of a good thing?" asks Rosalind in As You Like It. When it comes to ways to introduce Shakespeare to kids, we say definitely not! This collection of books makes the playwright meaningful for every age, giving students background on one of the world's most famous authors. From a pop-up book for wee ones to historical fiction for young adults–and plenty of options in between–you'll find everything you need to know about Shakespeare's life and works. Now, get thee to a library!
(Note: WeAreTeachers may collect a share of sales from the links on this page. We only recommend items our team loves!)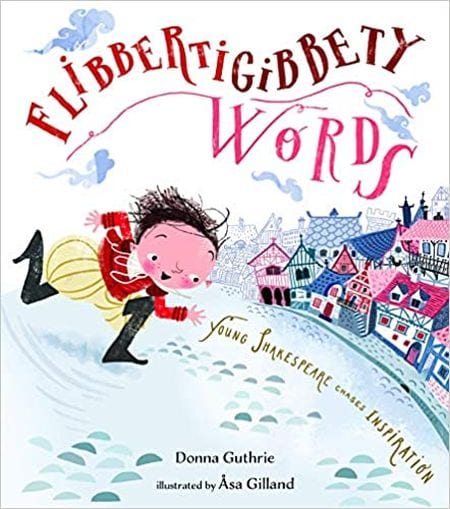 Enjoy the adventure as young Shakespeare chases the words and phrases he'll one day make famous all over town! The sweet illustrations will engage little ones and adults alike.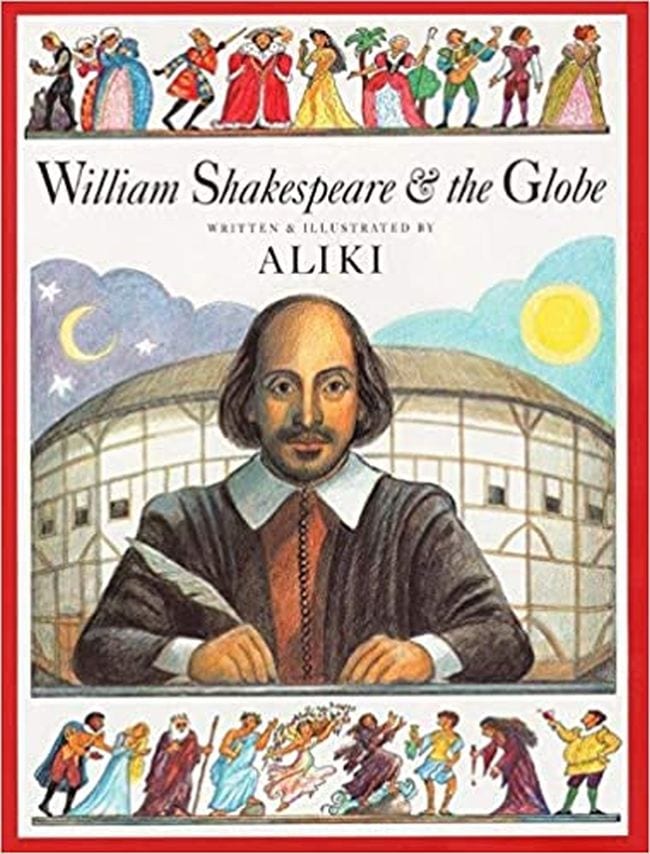 Brightly-colored pictures and simple text tell Shakespeare's story all the way through to the present-day reconstruction of the Globe theater. It's a terrific introduction to Shakespeare for kids.
The beautiful full-page illustrations are full of details for kids to explore. The text is perfect for a read-aloud or for slightly older students to discover on their own.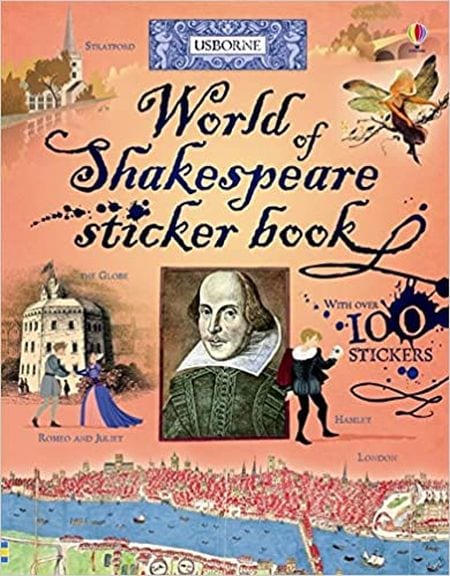 Sticker books are a fun and interactive approach to Shakespeare for kids. This one is also full of intriguing facts and useful information about the famous playwright.
This unique Shakespeare sticker book includes a fold-out timeline that stretches to nearly six feet! Add in the stickers to complete the famous stories from Shakespeare's plays and learn about his life too.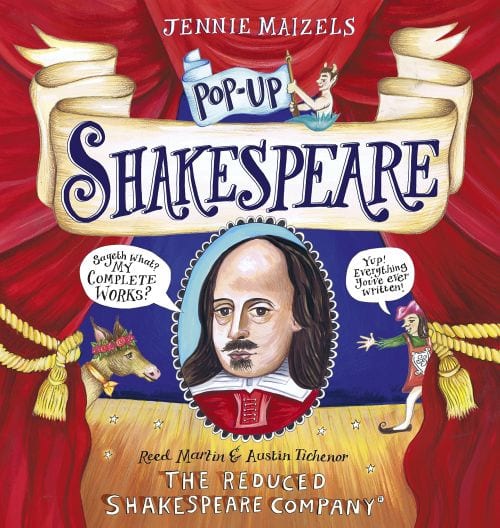 Here's another fun way to grab their attention—a pop-up book! It features fun little details like characters to move across the stage and flaps to lift to learn more about the scene.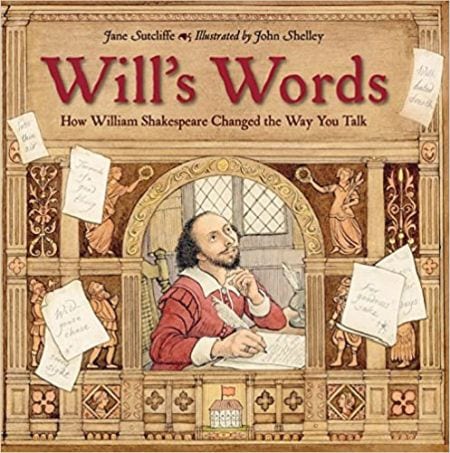 Shakespeare coined hundreds of words and phrases we use today, from "admirable" to "zany." Learn the stories behind some of the more well-known ones, accompanied by gorgeous illustrations of Shakespeare's London.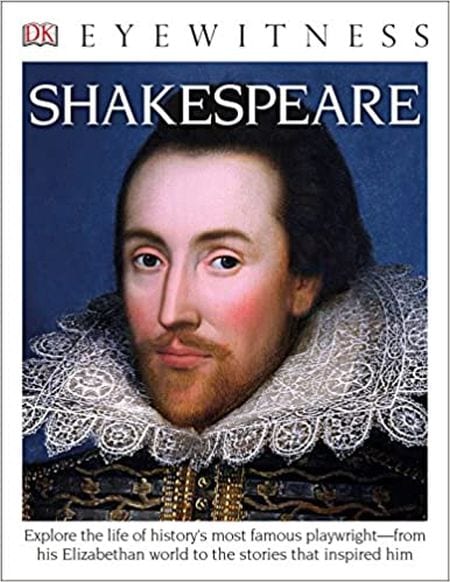 This is an ideal reference about Shakespeare for kids in upper elementary and middle school. There's so much to learn, with facts about every part of the Bard's life brought to life with engaging artwork.
Part of the popular "WhoHQ" series, this short chapter book breaks Shakespeare's life down from childhood to death, covering his experiences in Elizabethan England. It includes descriptions of many of his works, too.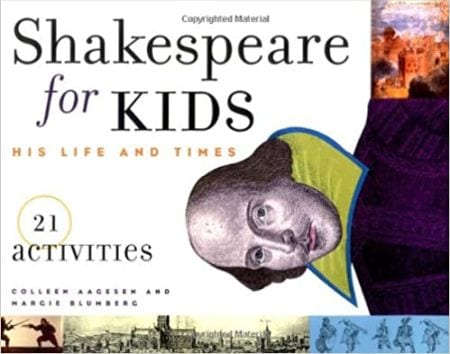 Teachers will find this book useful in the classroom, but kids can enjoy it too. You'll find craft ideas like making a quill, recipes and games to try, and other activities from learning to juggle to making sound effects. They'll all help bring the Bard's time alive.
For students who love historical fiction, this well-reviewed middle-grade novel does an outstanding job of taking the reader back in time to experience life backstage at the Globe theater. An orphan named Widge is tasked with stealing the script for Hamlet, but as he gets to know the actors and the great playwright himself, he must decide where his loyalty lies. If you enjoy it, there's a follow-up book, Shakespeare's Scribe.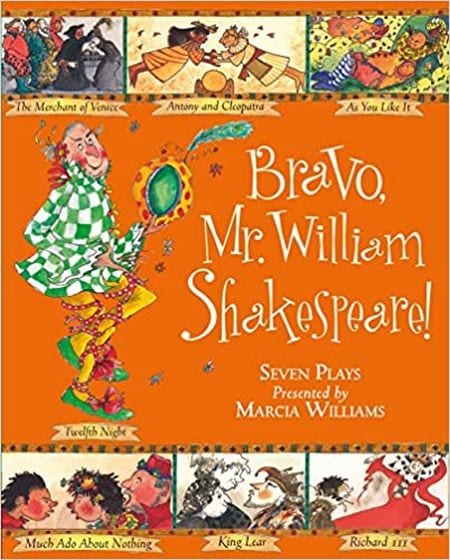 There are a lot of fantastic adaptations of Shakespeare for kids, but this one is a real gem that belongs in any lit teacher's collection. Seven of his most famous plays are re-told in brief graphic novel form, with hilarious sidebars from the audience. Use it to introduce a new play to a high school audience or sum up the works for middle schoolers.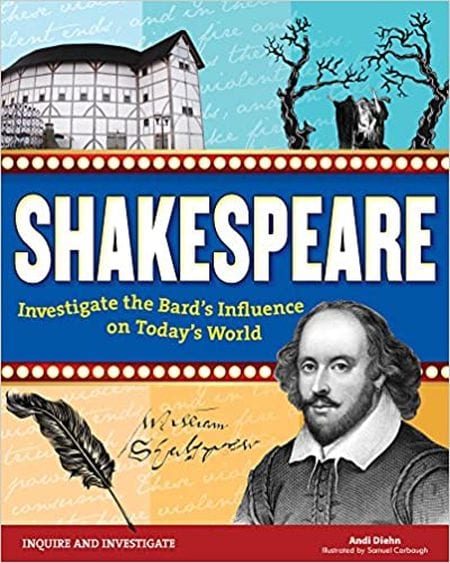 When you start teaching Shakespeare, you get a lot of complaints, including "This is so old! It doesn't mean anything to us anymore!" This book brings Shakespeare into the present, helping students relate to the themes and characters. It even includes QR codes you can scan to see photos and information on topics like Anne Hathaway's cottage.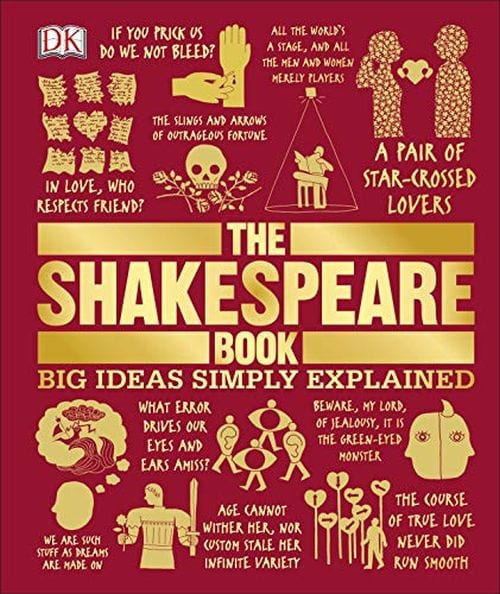 Every high school lit teacher will want to keep a copy of this book handy. The simple language makes complicated plots accessible, with graphics and illustrations to support the text. Use it as a reference as you explore various plays and sonnets, or read it straight through to learn all about Shakespeare's life and works.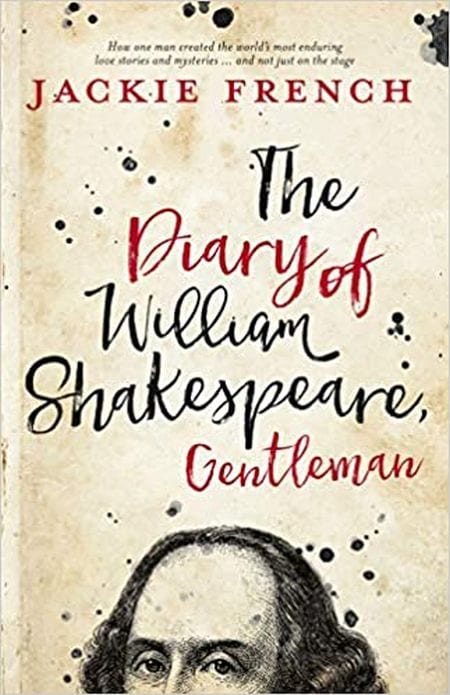 Historical fiction for the older crowd! Written in a style true to diaries of the day, this is a down-and-dirty look at Shakespeare's daily life. Author French did extensive research and based this novel on historical facts. The unique style may not appeal to all readers, but it's definitely a different take on a popular subject.