It's so much fun to see students exploring new ways to use words and learn vocabulary. That's why poetry is so exciting! We've put together this list of sweet 1st grade poems for kids to use in your classroom (or at home!). You'll find great options of various lengths for all reading levels. Your students will love them!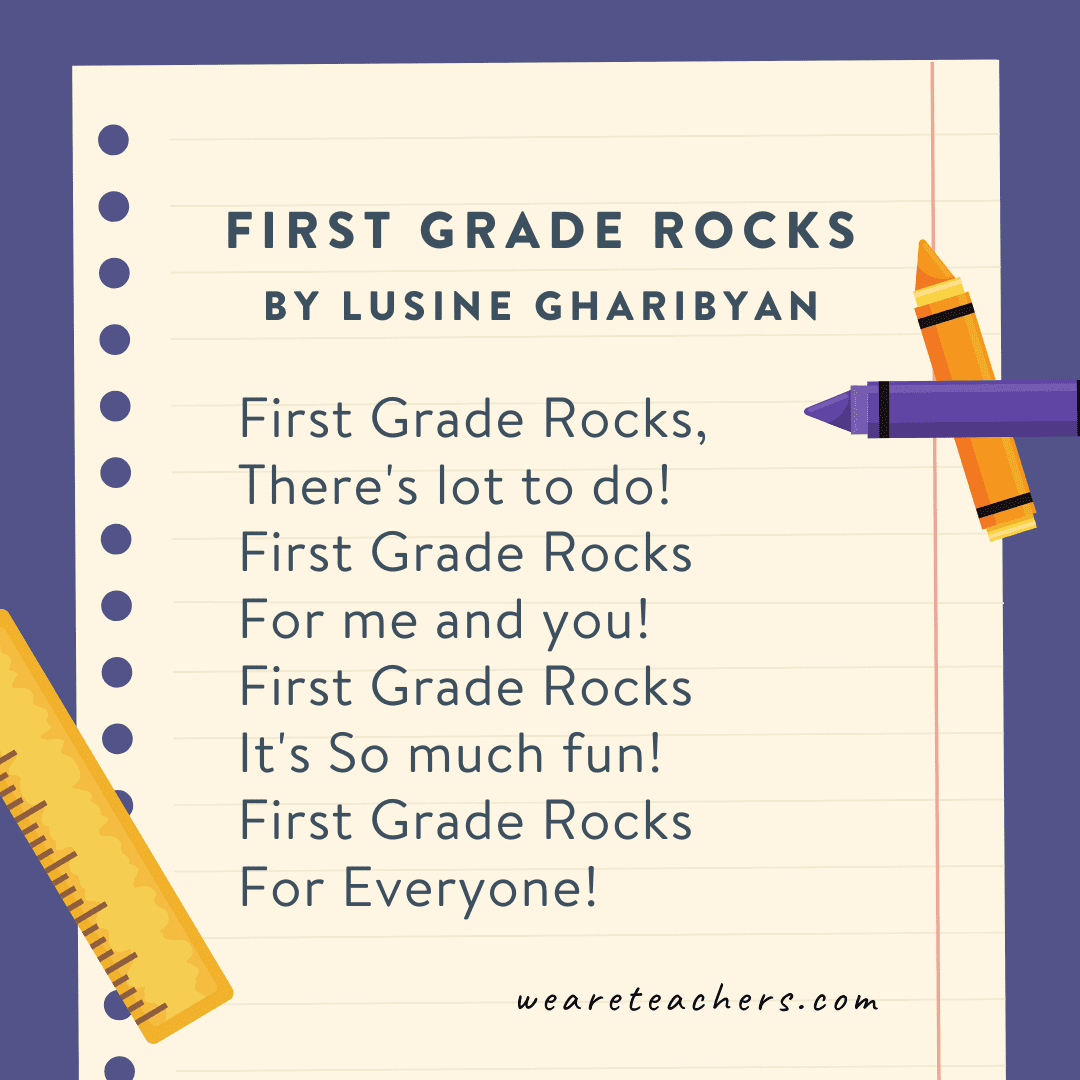 "There's a lot to do!"
"Not on a plane! Not on a ship!"
3.
My Lunch
by Kenn Nesbitt
"A candy bar. A piece of cake."
4.
Play
by Lill Pluta
"I jump. I shake."
"Growing on a tree."
"The cat and the fiddle."
7.
Happy Thoughts
by Robert Louis Stevenson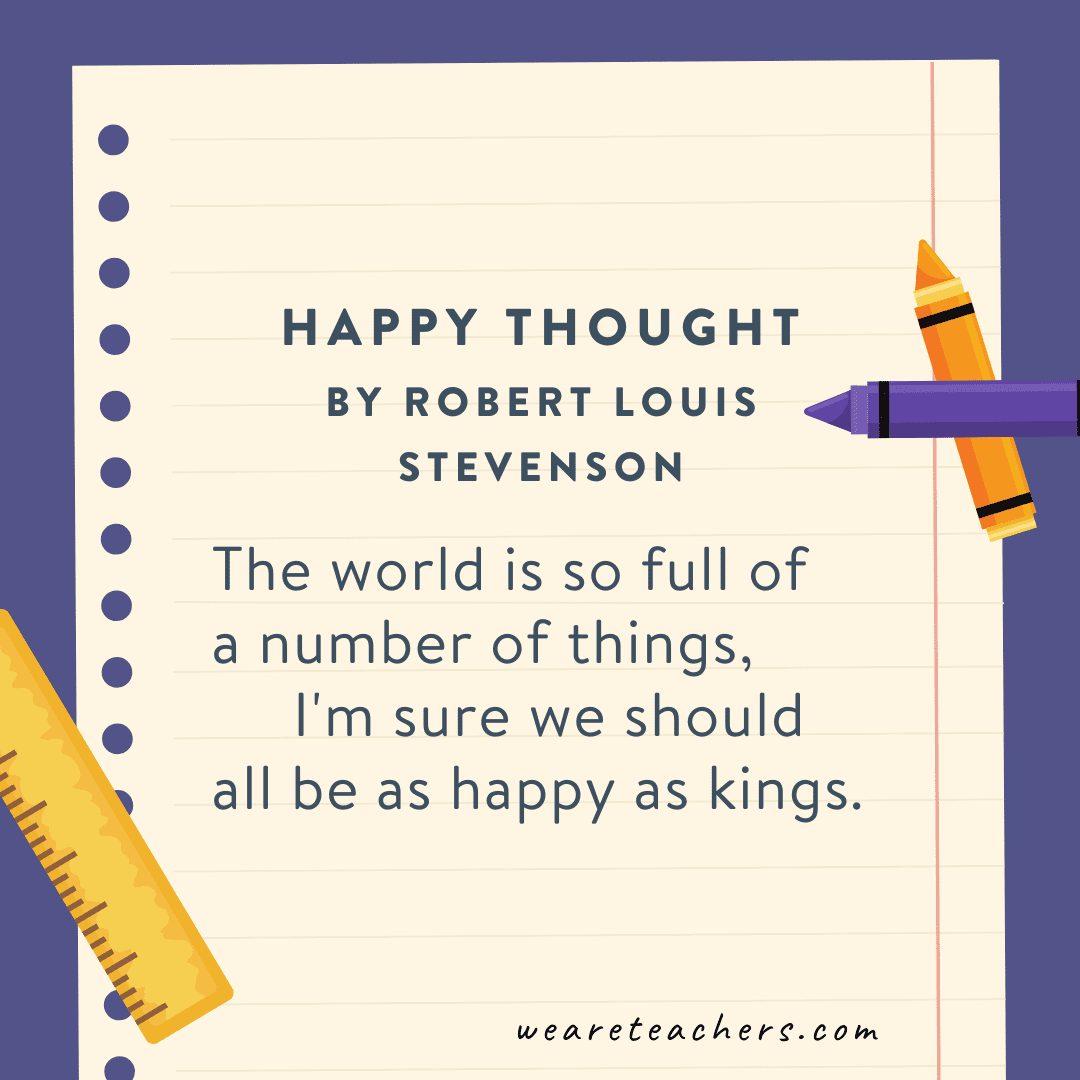 "The world is so full of a number of things…"
"Who said, "It is just as I feared!"
"Have you any wool?"
"In the grass."
"The day to do things in the opposite way."
"She had so many children, she didn't know what to do."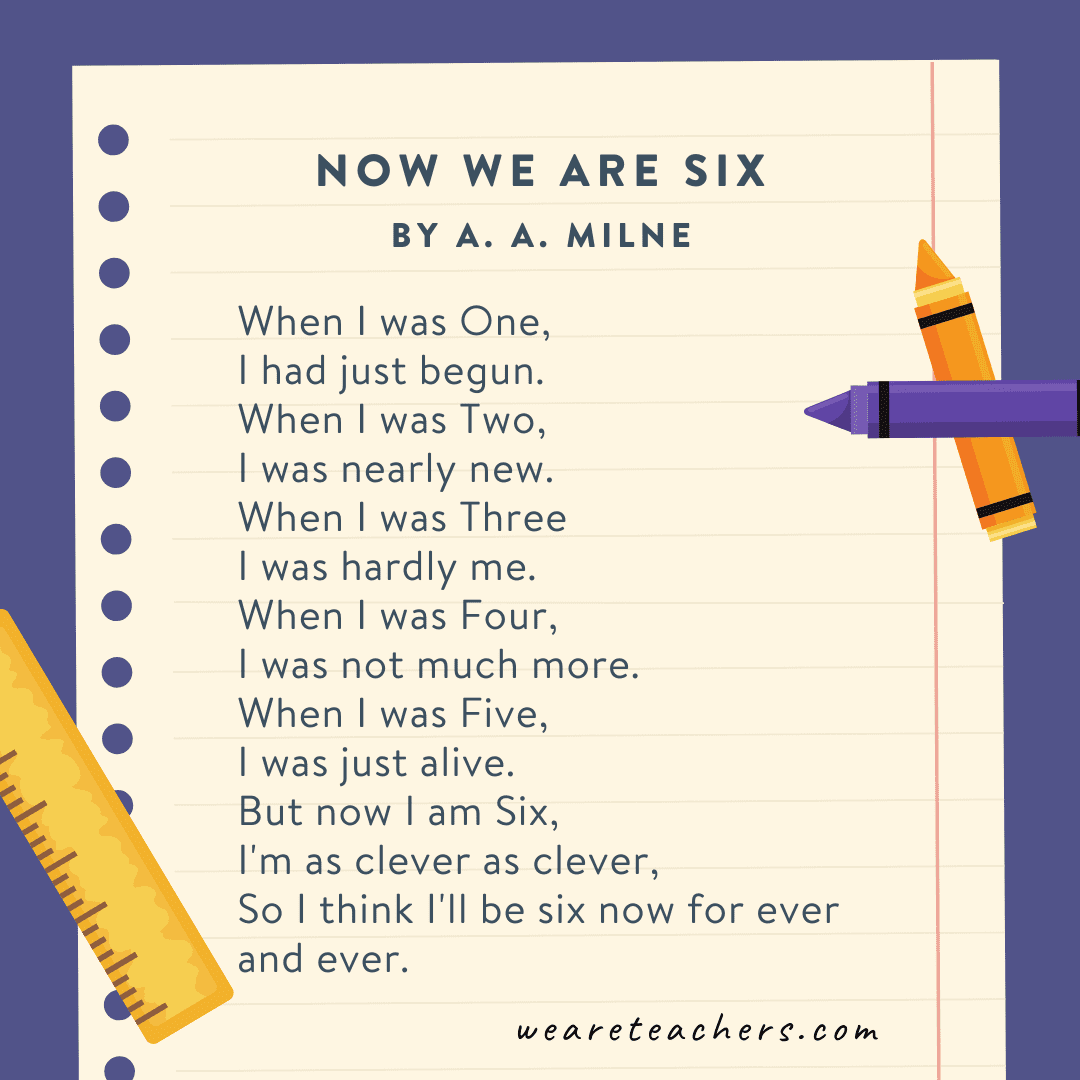 "When I was One, I had just begun."
"How I wonder what you are!"
"I never saw a Purple Cow."
16.
Colors
by Rebecca T. Besser
"Red, blue, yellow, and green."
17.
Scarecrow
by Lauren Shirk
"Made of hay."
"Down on the ocean floor…"
"Belly, belly, belly beans."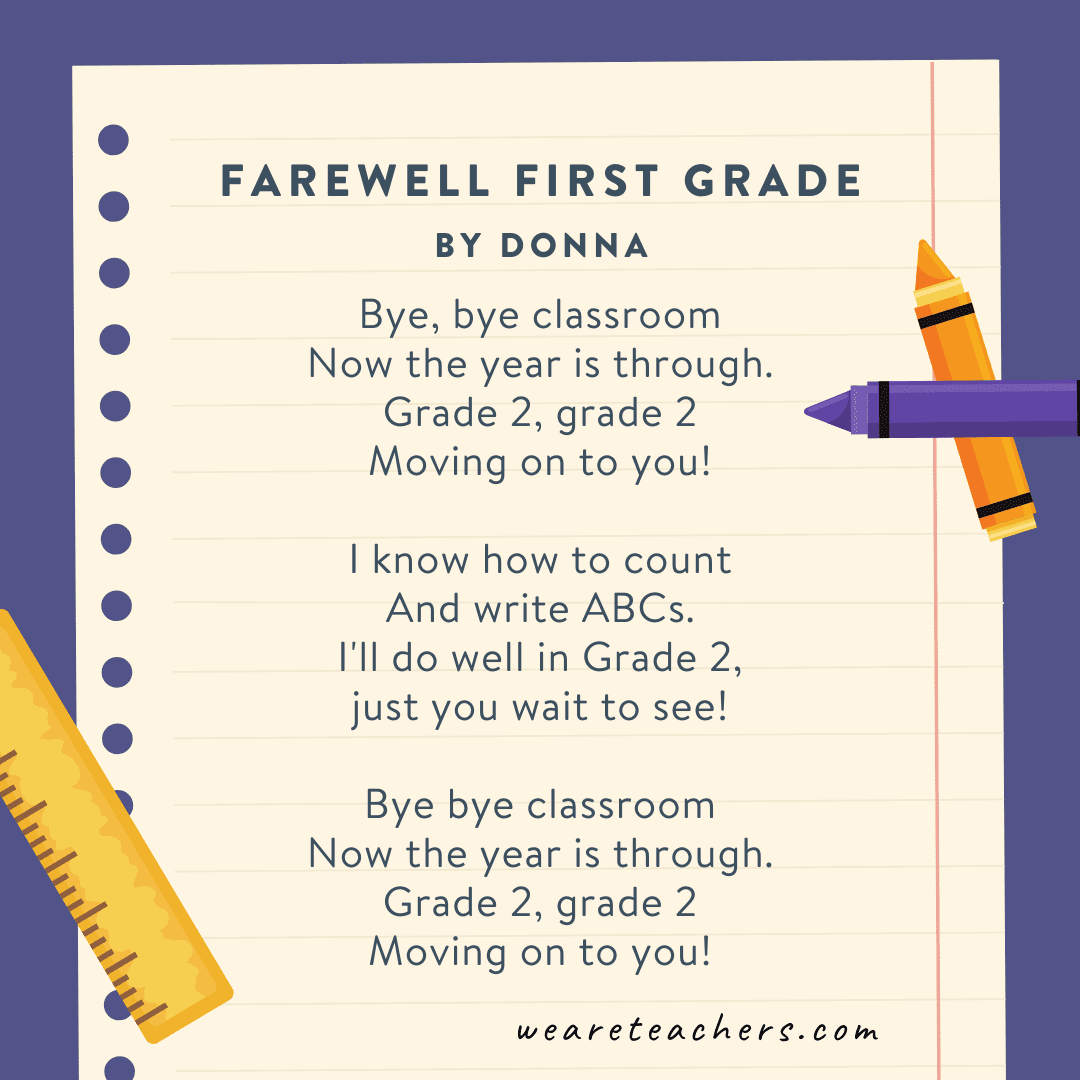 "Bye, bye classroom."