Boris Johnson has been blocked from letting MPs vote on his Brexit deal today, but will press ahead with plans to turn it into UK law.
The prime minister hoped that just 10 days before Britain is due to leave the EU, enough politicians in the Commons would support the new agreement he clinched last week with the bloc.
But Speaker John Bercow announced he would not allow a straight yes/no vote on the deal.
That is because of a parliamentary rule which says MPs cannot vote on the same motion twice.
Mr Johnson convened a historic sitting of parliament on Saturday – its first since 1982 – to have the so-called "meaningful vote" on his deal.
But it was amended by MPs who want all the deal passed into law first to stop an accidental no-deal on 31 October.
That meant the issue had already been "decided", Mr Bercow said, adding debating it again would be "repetitive and disorderly" and that he would not let parliament be "continually bombarded".
He declared it was "a necessary rule to ensure the sensible use of the house's time and proper respect for the decisions that it takes".
It prompted fury from some Brexiteer MPs, including Sir Bernard Jenkin who complained it was "remarkable how often you please one lot and not the other lot".
Mr Bercow dismissed accusations of bias, saying "the judgement I've made is an honourable and fair one".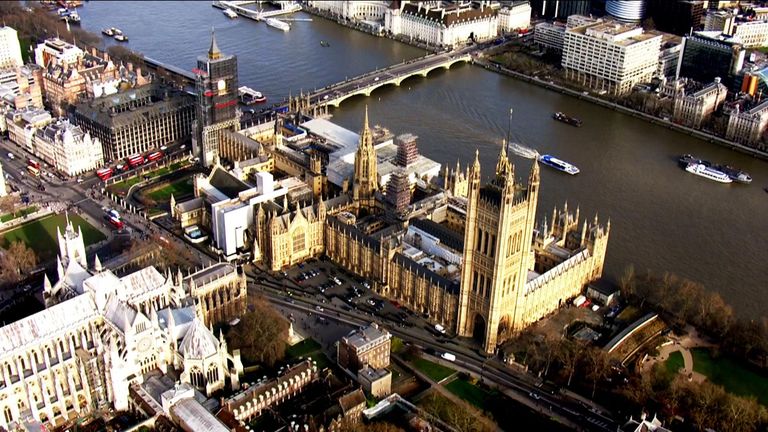 He even read out a letter from Jacob Rees-Mogg, the now-Commons leader, who as a backbencher in March wrote to him to say "how delighted I am that you have decided to follow precedent" when Mr Bercow blocked another vote on former prime minister Theresa May's deal.
Mr Johnson's spokesman said he was disappointed at the decision and accused the Speaker of denying a chance for parliament to deliver on the will of the people.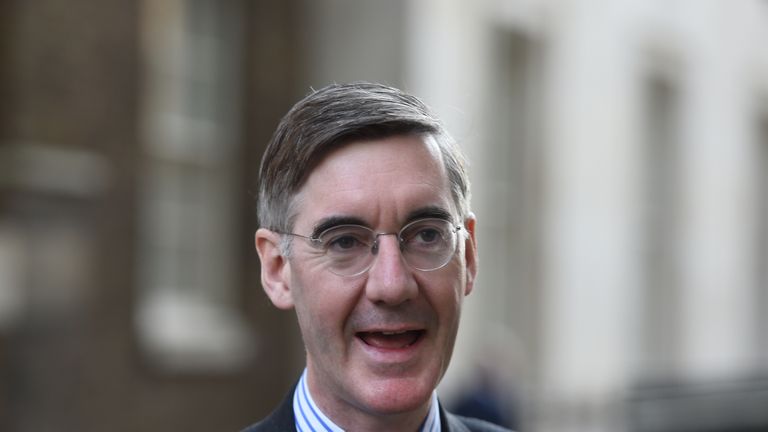 Despite the blow to the prime minister, he will push on by publishing the text of the Withdrawal Agreement Bill (WAB) to turn the treaty into UK law.
It will be debated over three days – from Tuesday to Thursday, Mr Rees-Mogg has announced.
But before MPs get on to scrutinising the detail, the government must first win a vote on the terms of the parliamentary timetabling of the bill's progress – something called a "programme motion".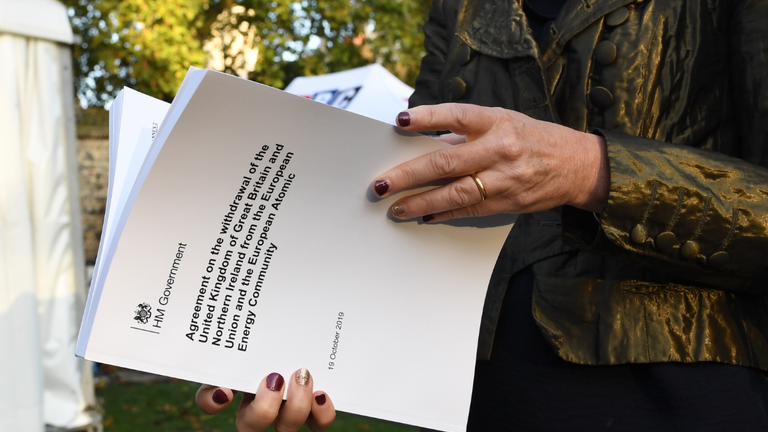 If Mr Johnson wins that vote, he will be able to speed the legislation through.
But if he loses, it will be harder for the bill to pass by Halloween, putting pressure on the EU to decide whether it wants to accept the PM's Brexit delay request to avoid no-deal.
Jeffrey Donaldson, chief whip of the government's confidence and supply partners the DUP, warned "what he's proposing in terms of proper scrutiny of this bill does not do justice to what the constituents I represent need".
Sam Coates, Sky News' deputy political editor, said: "As far as we can tell, that vote looks incredibly tight.
"There are some Tories who might vote against the government's programme motion but also it has emerged that there are some Labour MPs who just want to get Brexit done because they're in leave voting seats."
After that showdown, Mr Johnson will then face a battle with MPs who want to shape the legislation with their own amendments, such as ones for another referendum or Britain to stay in a customs union.
Credit: Source link