More than ever, typing is an essential part of learning. Developing this skill doesn't have to be boring, though! In fact, there are many great typing apps for students that are engaging, interactive, and educational. We've put together this helpful list of some of the best options for elementary, middle, and high school kids!
Best Typing Apps for Students in Elementary School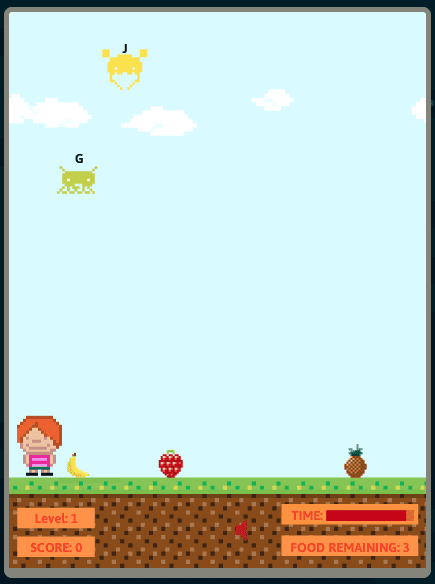 Inspired by Atari's classic game, Space Invaders, kids will target little pixel aliens by typing the letters that appear above them. There are multiple levels of difficulty, making this a good choice for elementary kids of all ages.
Animal Typing simplifies touch typing for elementary students. It's extra fun because the animal kids will use (snail, rabbit, horse, etc.) depends on their typing skills. The faster they type, the faster their animal becomes!
Kids will practice using the home row quickly as they stack and un-stack the cups by typing the keyboard characters on them.
Kids can move through four levels to play, starting by learning the home row keys. Every level is divided into three stages, with each building on previous lessons. The levels end by allowing students to test their typing speed before earning fun rewards!
Ghost Typing is an educational game for students of all ages. Players must keyboard the letters that are on the ghosts before they get too close!
Oh no! There's a monkey stuck at the bottom of a cave! To help him get out, kids will need to recognize letters in order to jump up rock platforms and earn bananas for the monkey. There's no time limit, so this is a great game for younger students.
Early elementary age kids will love being cheered on by cute little animals as they learn to use their index or pointer fingers to match letters on the screen to their keyboards.
Borrowing from Pac-Man, this typing game has KeyMan fleeing ghosts and eating dots as he moves through a maze. Along the way, kids will need to use different letters that appear on the screen to help him find the right path.
Designed by an occupational therapist, this typing app for students of all levels is colorful and engaging. By matching keys to pictures, Keyboard Fun encourages kids to learn the placement of keys on the keyboard.
Race to see who can type the fastest! This game allows kids to improve their typing skills while competing in fast-paced races with up to 5 typers from around the world. They can compete against friends, earn new cars, track scores, and so much more … all for free!
Owl Planes Typing is an educational multi-player racing game that allows students from anywhere in the world to race one another while practicing typing and keyboard skills!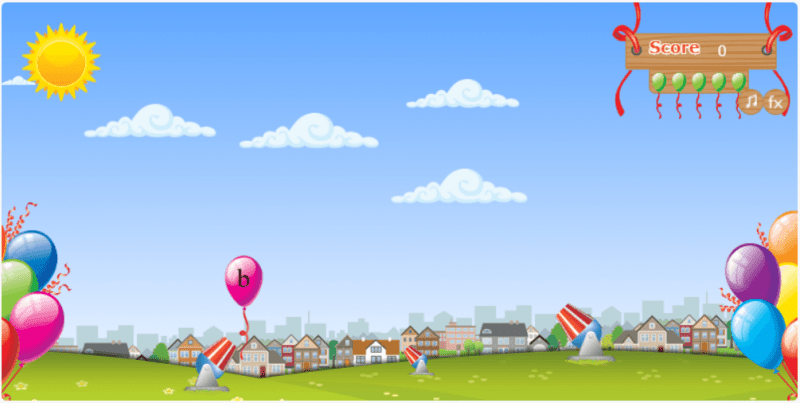 This game is so simple but incredibly fun. Students need to type the letters that appear on the balloons in order to pop them! Every time a balloon "escapes," they'll lose one of their five lives, and an incorrect response will result in lost points. As their skills improve, kids can move up to a more challenging level.
Inspired by the popular game Dance Dance Revolution, this will have kids' fingers dancing and learning. Players can choose one of ten songs to "dance" to as they learn key recognition skills. This activity might be best for older students who can type without looking.
700+ free typing activities for all ages means lots of typing learning here! You'll find introductory games, touch typing, fluency, and timed tests.
Spread over 32 levels, this app supports kids as they learn basic keyboarding skills from an early age. They'll work on identifying letters, numbers, and symbols as well as memorization. After successfully completing the final test, students will receive a typing certificate!
If you're looking for great exercises to help kids practice correct finger placement on the keyboard, this is it! Students can choose from four environments, each with its own cool animations. They can also take typing tests to earn certificates of achievement.
In this keyboarding app, students will have 60 seconds to pop the rockets by typing the letters that appear on them. The game gets progressively more difficult as the time winds down. If this is too challenging, kids can try Typing Rocket Jr instead!
Best Typing Apps for Students in Middle and High School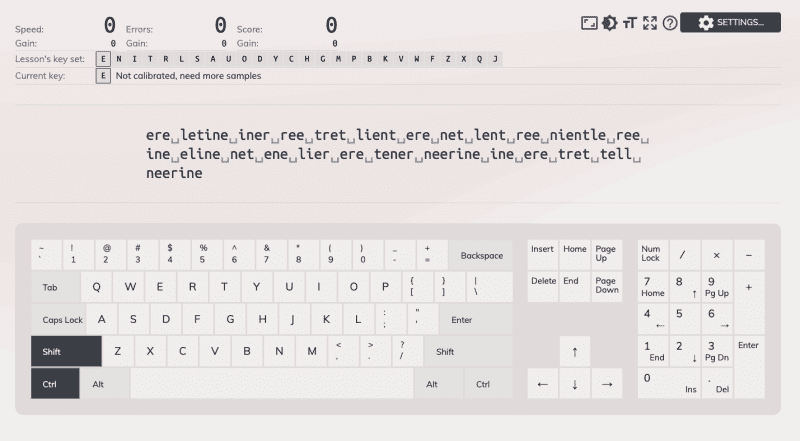 This free online typing tutorial helps students practice touch typing skills while improving speed and accuracy. Keybr provides an advanced learning experience as it uses statistics and algorithms to generate lessons based on each student's skill level.
KeyBlaze starts with basic lessons on the home keys and neighboring keys, then continues with capitalization, punctuation, and numbers. It also includes practice lessons using poetry, prose, and problem keys, and advanced typing tests.
This site offers lessons for students of all ages and typing abilities. Designed by a high school typing tutor, kids can improve speed and accuracy and build confidence through typing tests, games, and video tutorials.
This app provides focused lessons designed to boost typing speed and accuracy very quickly. Students can see a heat map of where their fingers are hitting the keyboard to better understand where they can make improvements. The advanced levels will take them through tough tapping patterns, symbols, numbers, and complicated sentences.
This typing improvement tool helps students learn to type 60 to 120 words per minute. Kids can practice on their own or race their friends!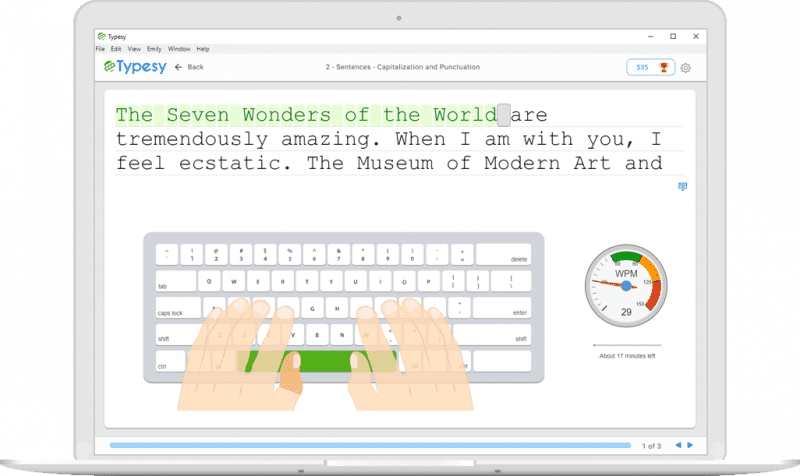 This highly interactive application teaches standards-based, common core content that encourages students to improve typing speed and accuracy through fun activities, games, and courses.
Typing.com is a comprehensive website that really has it all. Students begin by taking any number of tests to evaluate their typing skills. Then, they use engaging curriculum, gamified learning, and even multilingual content and instruction to take their abilities to the next level.
With over 600 lessons, TypingClub is one of the most comprehensive and accessible typing programs available. Students can engage in interactive experiences that take them from learning individual keys all the way through reaching a goal of typing 75 words per minute. The lessons include educational games, cross-curricular content, and instructional videos.
This complete touch typing application features a real-time analysis widget that tracks typing skills and creates tailored exercises based on performance. It's highly adaptable, giving students a customized experience to maximize learning potential!
Typing Pal is a simple and efficient web-based program for beginners and intermediates who want to touch type at full speed!
What are your favorite typing apps and games? Share in the comments below.