How To Start Off On The Right Foot In 2022
As the new year approaches, most employees are rushing to wrap up their workload so that they can prepare for their long-awaited Christmas vacation. Once the holiday season is over and everyone returns to their routine, employees are expected to easily fall back into the rhythm of things. However, many struggle to reacclimate when they're still in their post-vacation bubble. So, what can you do to inspire and motivate your team to get back to business in the new year? Use that positive holiday spirit to your advantage and follow the tips we share in this article to start off on the right foot this year.
7 Inspiring Tips For A Productive Team
1. Set A Clear Framework Of Goals
You can't expect employees to be productive if they don't know what they're working toward. A clear vision with outlined goals and objectives is the only way to motivate your team once they return to the office. If you've conducted a "year-in-review," you should probably already know what your business goals are for the following year. But don't forget, each member of your team must also know their specific responsibilities and ways to measure the progress of future assignments. Lay out your plan and get people excited about everything you're going to achieve come the new year!
2. Promote Flexibility And Work-Life Balance
If there is one thing you can do this year to help your employees do their best, is to support work-life balance. This is a fairly new phenomenon, but more and more employees are looking for that leader who is willing to offer them flexibility options, whether that means occasionally working from home or taking time for personal appointments. Make sure to trust your employees, be clear on your expectations, and build a safe work environment that promotes a work-life balance. This will undoubtedly make your team more productive and engaged.
3. Share Ownership Of Decisions
There is something else you can do this year to motivate your team: stop telling them what to do. You read that right! Let this new year bring a new sense of collaboration to your business. Instead of constantly telling your employees what you want to be done and how, start giving them ownership in the decision-making process. Hold meetings where you present issues and ask your team to share their ideas and opinions. When you offer your employees the opportunity to participate in the decision-making process, they gain a stronger sense of purpose, engagement, and motivation.
4. Communicate Openly And Welcome Feedback
If clear goal-setting is one of your "New Year resolutions," remember to add open communication to that list. Transparent goals and objectives go hand-in-hand with effective communication with your employees. This way, you're constantly keeping your employees updated on the progress of your goals and what needs to be done, but you're also keeping a channel open so you can listen to their thoughts, opinions, and feedback. Make sure to check in frequently with your team and be open and available whenever they need to talk to you. This keeps your employees involved with day-to-day operations and motivated to achieve better results.
5. Promote Creativity
A great way to motivate your team is to challenge them and maximize their potential. A good leader doesn't let their team feel stagnant and underappreciated. So, take this new year as an opportunity to have an informal chat over coffee with your employees and find out their professional growth aspirations. They might also want to start the year taking on a new project or exploring a new direction in the company. Give them alternatives and make sure their goals enable business growth. When employees feel that their needs and ideas are validated, they feel motivated and bring great results to your company.
6. Recognize Contribution
Most of the time, managers give feedback to their employees only when it's negative or corrective. However, receiving positive feedback is crucial for motivated teams. When you see your employees achieving business goals, put in the extra effort to tell them you're grateful. Pairing your words with actions is also a good idea. Establish a top performer recognition program that acknowledges hardworking employees in the form of monetary rewards, gifts, or more responsibility and independence. Once you find the best incentive for your team, implement it and watch your team's productivity soar.
7. Create A Fun Working Environment
How do you expect your team to bring their A game if you're all work and no play? From birthday celebrations to happy hour parties, urge your employees to blow off some steam and have fun. If you're worried about the financial cost, every month all employees can chip in for drinks or birthday cake costs. There are other fun activities you could do once a week, such as having a breakfast buffet or ordering take-out pizza for lunch. This allows everyone to relax and form a connection with their colleagues. In addition, after that fun break, they feel re-energized and ready to get back to work.
Conclusion
The most important thing to remember is that actions speak louder than words. Therefore, if you want a highly motivated team, you have to set a good example. As this new year starts, remember to come into work with a positive attitude and an optimistic outlook. Communicate openly, encourage feedback, and recognize achievements. When the moment calls for it, be festive and fun. Finally, be ready to work just as hard (if not harder) than everyone else. This way, you can motivate your team to put their best foot forward and bring in the best results for the success of your business.
Download the eBook The Ultimate Leadership Training Programs Guide: How To Identify And Train Emerging Leaders to launch a successful L&D strategy for your top performers.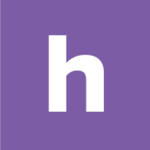 Homebase
Make work easier. Running a small business has never been harder. Homebase helps with free tools to track time and manage your team.