eBooks To Keep Your L&D Cool This Summer
Is your L&D team feeling the burn? Heat waves may be sweeping the globe this year, but Learning and Development pros are also looking for ways to keep their content cool (and engaging) for remote learners. These eLearning eBooks can help you beat the heat, covering everything from demonstrating business impact to mapping out your microlearning journey.
8 eLearning Summer Reads You Don't Want To Miss
1. Insider Secrets To Select The Best Custom Learning Solutions For The Future Of Work By Integra
Many organizations hire external providers to handle the development and delivery of training assets, from custom-tailored JIT tools to immersive VR simulations. However, selecting the best learning solution can be a difficult process. This eBook walks you through every aspect of the evaluation process so that you can easily choose what is the appropriate solution for your organization.
2. Making Collaborative Learning More Inclusive For Hybrid Workers By Brainier
As millions of workers return to the workplace and readjust to in-person collaboration, many will remain virtual, at least part of the time. Despite the location, ongoing employee collaboration is a nonnegotiable for organizations to operate, innovate, and remain competitive in the hopes of retaining top talent. Download this eBook to learn how to empower both in-person and remote employees to contribute at equivalent levels by leveraging collaborative learning.
3. 5 Strategic Imperatives For High-Growth Learning Businesses By Thought Industries
After months of interviews with training and learning businesses, documenting their wisdom, and learning from their mistakes, what Thought Industries found surprised them. This eBook covers the five top imperatives they learned from successful training organizations.
4. Demonstrating True Business Impact: How To Measure And Maximize Your Learning Outcomes By NuVeda
To drive Learning and Development initiatives in the right direction, it's an absolute prerequisite to think through the results of these programs in advance, well before you dive into the design process. This eBook offers guidance on how to measure learning outcomes and tips to choose a learning platform that can help you demonstrate real business impact.
5. The Role Of eLearning In The Telecom Industry By TalentLMS
With the onset of the global pandemic, virtual connections quickly became staples of work and personal communication. The business world moved through a hurried digital transformation, and telecommunications solutions and services hurried to adapt. Discover tips to help your whole telecom organization lean into training instead of checking out.
6. Your Microlearning Journey Roadmap: How To Launch A Microlearning Game-Based Strategy That Gets Rapid Results By Code Of Talent
Game-based learning has shifted the focus of learning from basic lectures and written texts to a more interactive method of learning that helps participants master skills and work toward achieving their goals and objectives. This eBook explores the benefits of game-based learning and how it helps bridge gaps and boost performance.
7. Employee Onboarding: A Process For The Future Of Work By Allen Communication Learning Services
This eBook explores the role of the employee onboarding process for your modern workforce, and best practices for designing, developing, and deploying onboarding initiatives. AllenComm highlights strategies, technologies, and approaches you can use to develop effective employee onboarding programs that make a long-term impact on employee performance.
8. Migration To Remote Learning: The Need Of The Hour By Harbinger Interactive Learning
Organizations are now embracing digital transformation and remote learning in their L&D departments by shifting from ILT to VILT. Before implementing the digital transformation steps and using the solution levers, assessing maturity and readiness is important.
Looking For More eLearning Essential Reads?
Check out our eLearning eBook library for more must-reads. There are over 400 titles to choose from, penned by industry thought leaders and L&D insiders.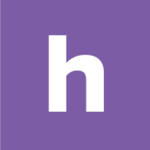 Homebase
Make work easier. Running a small business has never been harder. Homebase helps with free tools to track time and manage your team.