May 19, 2022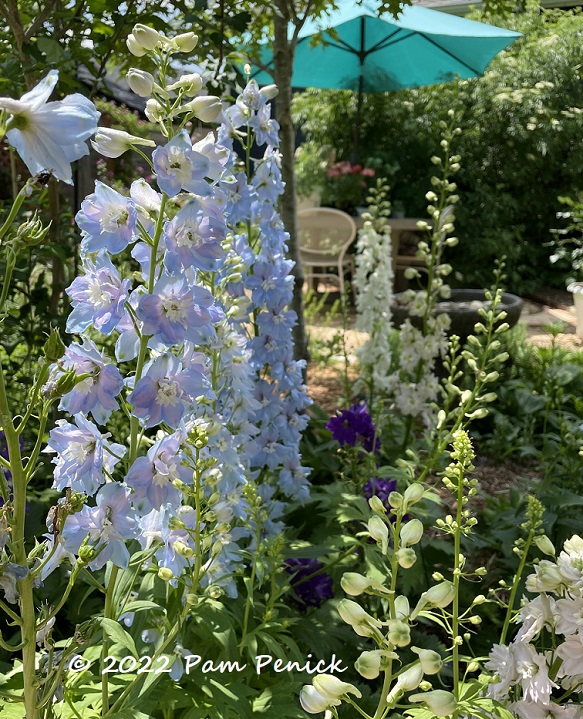 Delphiniums and hollyhocks and roses, oh my! Andrew Ong and Jared Goza of gayswhogarden invited me to see the spring show in their East Austin garden at the end of April. Although it was unseasonably hot that day, I marveled over their cottage garden beauties, including flowers you don't often see in Austin, like delphiniums.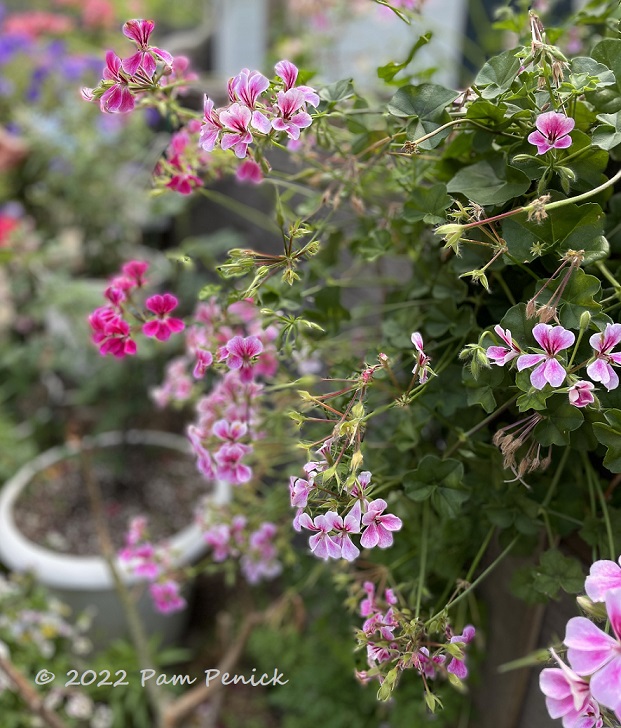 A pretty pelargonium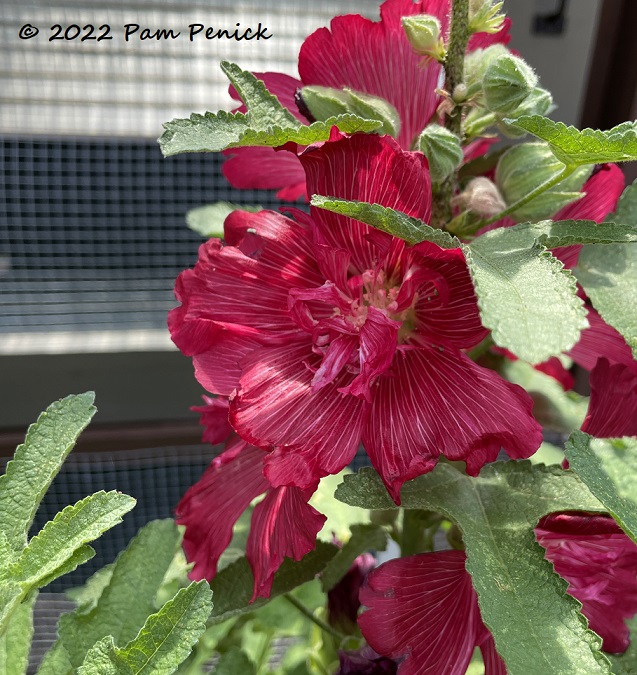 And hollyhocks! These flowers always remind me of my mom's former garden in Oklahoma. Hollyhocks don't like our sauna-like humidity, so I'm impressed that Andrew and Jared can grow them.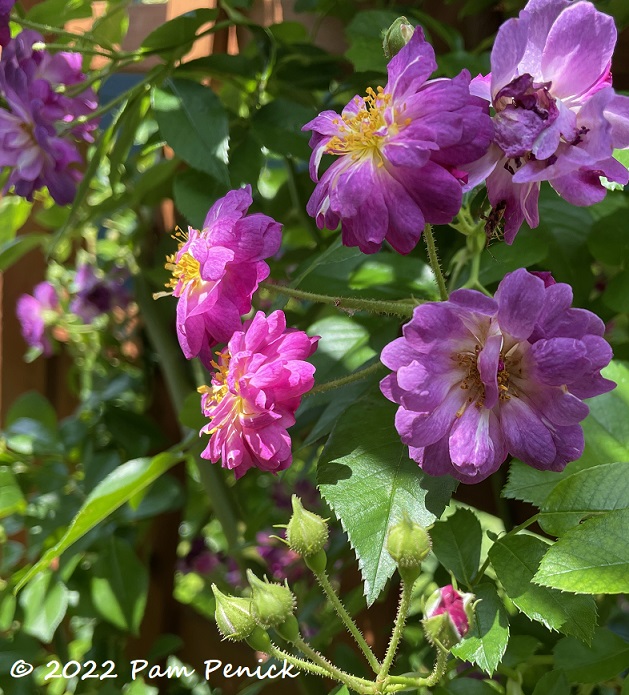 One of their many, many roses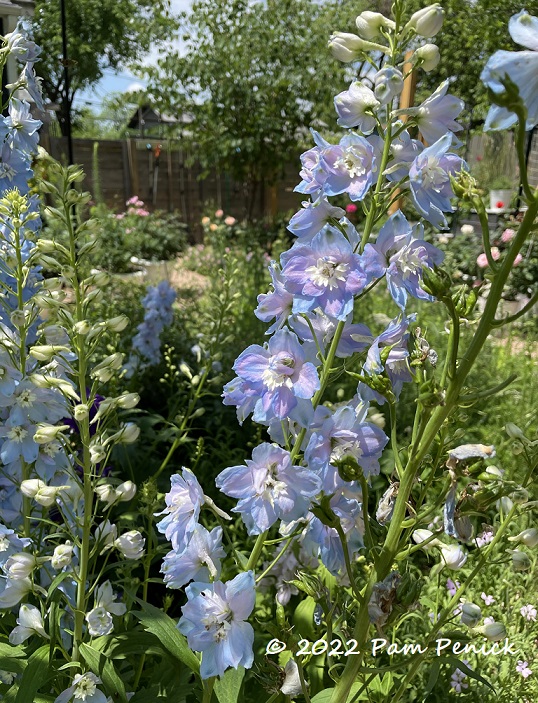 And more sky blue-and-lavender delphiniums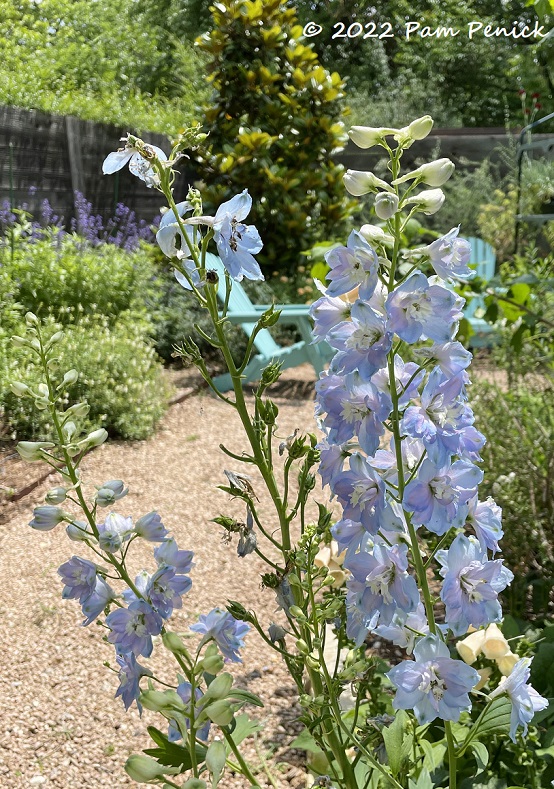 Thanks for sharing your spring lovelies with me, Andrew and Jared! Readers, if you'd like to see my fall visit to their garden, click here.
I welcome your comments. Please scroll to the end of this post to leave one. If you're reading in an email, click here to visit Digging and find the comment box at the end of each post. And hey, did someone forward this email to you, and you want to subscribe? Click here to get Digging delivered directly to your inbox!
__________________________
Digging Deeper
Love ponds? Attend the ZENsational Austin Pond & Garden Tour on June 4-5, organized by the Austin Pond Society. Northside ponds are on tour June 4th; Southside and Bastrop ponds on June 5th. One ticket gets you into both days. Tickets are $20 until June 3rd at 10 pm or $25 if purchased on either day of the tour, at any pond location (online payments only; no cash transactions).
Join the mailing list for Garden Spark! Hungry to learn about garden design from the experts? I'm hosting a series of talks by inspiring designers, landscape architects, and authors a few times a year in Austin. These are limited-attendance events that sell out quickly, so join the Garden Spark email list to be notified in advance. Simply click this link and ask to be added. The 6th season kicks off in fall 2022.
All material © 2022 by Pam Penick for Digging. Unauthorized reproduction prohibited.