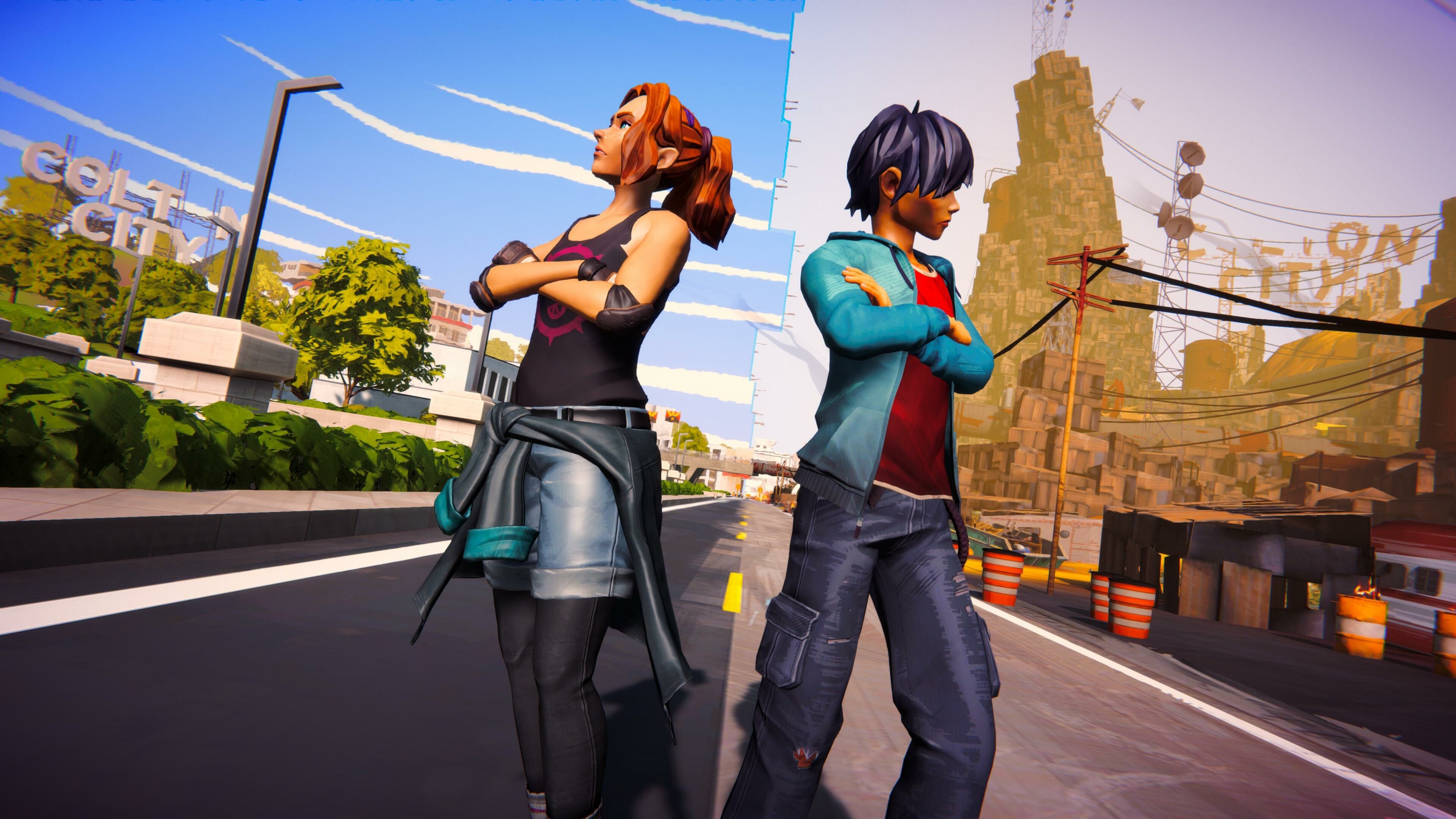 Road 96, the acclaimed narrative adventure from developer Digixart, is getting a prequel, and it's coming to Xbox, PlayStation, Switch, and PC on 4th April.

As a quick refresher, the original Road 96 served up procedural road trip adventure – set during a long, hot summer in the mid-90s – in which players hitchhiked across the ever-changing authoritarian nation of Petria in an attempt to reach the border and start a new life. We liked it a lot at Eurogamer, awarding it a Recommended badge.

Its newly announced prequel, officially titled Road 96: Mile 0, rewinds the clock just a little bit further to tell a tale set just prior to the events of the first game. This time, players can explore White Sands, described as Petria's only luxurious community, switching between protagonists Zoe and Kaito – two teenagers from significantly different backgrounds.

"Their journey in Road 96: Mile 0 will challenge their friendship and everything they believe in," teases Digixart. "They say money doesn't buy happiness, nor friendship. These teens are dreamers and they are going to learn where they belong. Will they remain friends?"

While narrative is once again a focus in Road 96: Mile 0, it deviates from its predecessor by introducing playable musical segments, pulling players into the psychedelic inner worlds of Zoe and Kaito. You'll find glimpses of these in Digixart's newly released announcement trailer.

Road 96: Mile 0 launches for PlayStation 4, PlayStation 5, Xbox One, Xbox Series X/S, Switch, and PC (including Steam) on 4th April.