The ACT has recorded seven new locally acquired cases of COVID-19.
Key points:
All seven cases are linked to a known source
Canberrans aged 12-15 can now book in for a Pfizer appointment at a mass vaccination clinic
Health authorities say the ACT's hospital system will face "strain" as Australia opens up
At least four of those cases spent some time infectious in the community.
However, all seven cases are able to be linked to other known cases, with six of those cases being household contacts.
Five people are in hospital with the virus — two in intensive care.
From today, Canberra children aged 12 to 15 will be able to book a Pfizer appointment at a government-run vaccination clinic.
ACT to reach 80 per cent single-dose, Pfizer opens for 12-15-year-olds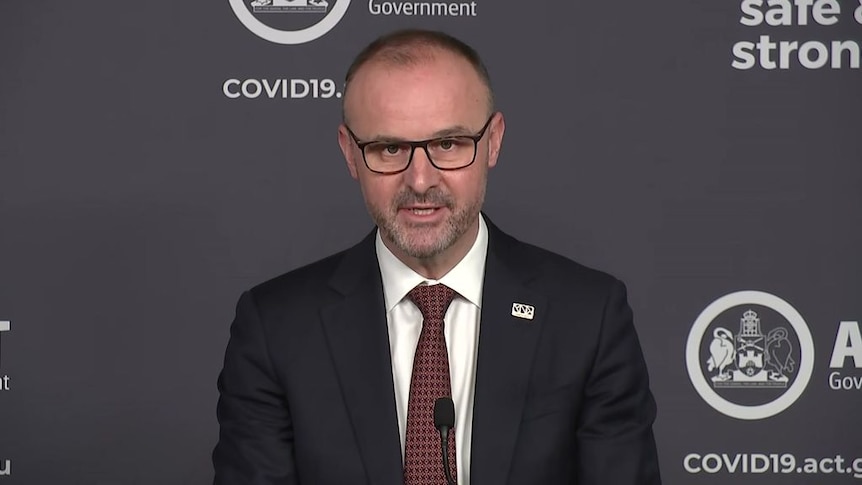 Mr Barr said the territory would today hit an 80 per cent single-dose vaccination rate for Canberrans aged 12 and above, as appointments for Pfizer opened up to more 12-15-year-olds.
"On the vaccination front, from today, parents can book children aged 12 to 15 in for a Pfizer vaccine through ACT government clinics. This is an important step to vaccinate 20,000 Canberrans in this age cohort," Mr Barr said.
"The current advice from the Commonwealth is that we will not see the supply of Pfizer to the ACT government program reduced between September and October, as had been indicated in the papers to National Cabinet last Friday.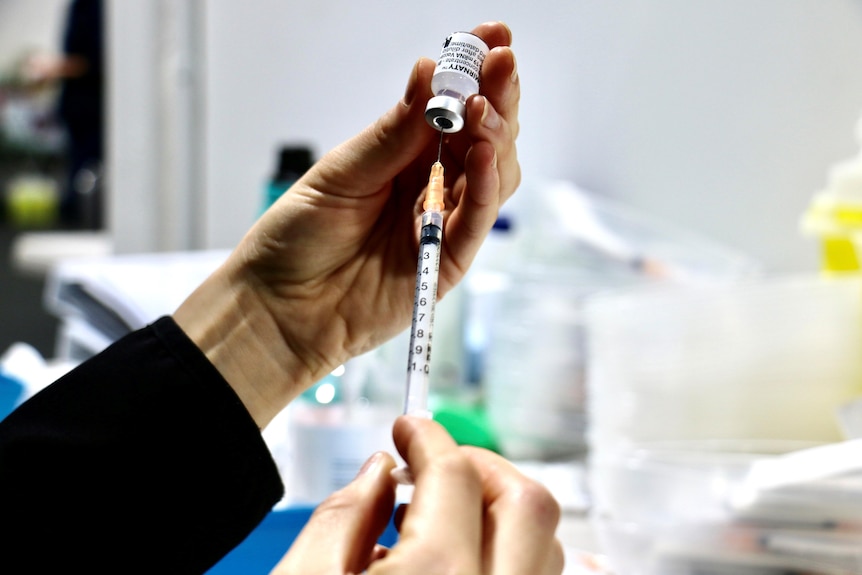 Mr Barr said Canberrans aged 12-15 should also consider making bookings through local GP clinics or pharmacies.
"Increased supply of mRNA vaccines to the ACT is now currently all projected to be in primary care. That is, Pfizer to GPs and Moderna to pharmacies," Mr Barr said.
"Therefore, if you are looking to get an early appointment for your 12-15-year-old to get vaccinated, we would strongly encourage you to consider doing that through a GP or pharmacist.
Mr Barr said 55 per cent of Canberra's eligible population had now received two doses of a COVID-19 vaccine.
ACT hospital system to brace for 'strain' as Australia opens up
Mr Barr reinforced his belief that the territory should not "move too fast" and ease restrictions when 70 per cent of the territory's population is double-dosed.
"We now have a much clearer picture of the significant risks associated with moving too fast at 70 per cent," Mr Barr said.
"I think it's important to emphasise here that our obligations to each other don't end when we are fully vaccinated — you can still get the virus, and you can still transmit the virus to others when you are fully vaccinated."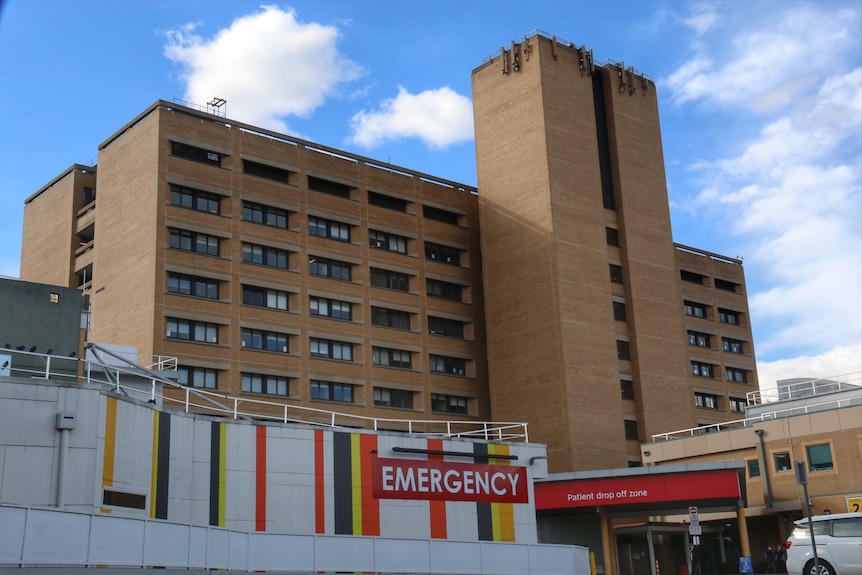 Mr Barr said it would be "naive" of the ACT to think its health system would not face pressure as Victoria, New South Wales and the territory transition out of lockdown.
"We're also very focussed on the capacity of our health system, the implications of the cross-border demand on our health system coming from regional NSW, and I do note that both the NSW Premier and the Victorian Premier have been very clear that they expect the demand on their health systems to be unlike anything Australia has ever experienced before," he said.
"So we plan to ease restrictions as we transition through the vaccination phases. But [these phases] may need to be slowed if we experience significant outbreaks during those times."
More to come.