Brian Ortega pulled off a dominant five-round decision win over 'The Korean Zombie' Chan Sung Jung. All three judges gave every single round to 'T-City', as the former title challenger blitzed his opponent. Ortega ended a two-year layoff by returning with this win after his brutal title fight loss to former champion Max Holloway.
Now Ortega is in a position to get another title shot, this time against current champion Alexander Volkanovski. While some may call for him to rematch Holloway, it seems the title shot is set for Ortega. Even the champ knows that, as he kept a close eye on the proceedings of tonight.
Oh daaaaamn!! @BrianTcity looking good, I've got him two rounds up. #UFCFightIsland6

— Alex Volkanovski (@alexvolkanovski) October 18, 2020
Finally we have some direction in this division, get in there and take that #1 spot….that's all I wanted!! #ufcfightisland6

— Alex Volkanovski (@alexvolkanovski) October 18, 2020
Former bantamweight and flyweight champion Henry Cejudo was watching and tried to give some corner advice to The Zombie on Twitter.
Zombie 🧟‍♂️ has to pick up the pace this next round. #UFCFightIsland

— Henry Cejudo (@HenryCejudo) October 18, 2020
Another top featherweight, Yair Rodriguez, was watching closely. Dana White recently confirmed that the UFC is trying to book him against Zabit Magomedsharipov, which will be another top contenders matchup.
Ortega. 4-0 #UFCFightIsland6

— Yair Rodriguez (@panteraufc) October 18, 2020
Top bantamweight contender Aljamain Sterling commented on the nasty elbow that Ortega landed in the fight, which knocked 'TKZ' down, before the Zombie rose right back up to trade more punches.
I'm having that elbow was NASTY!! TKZ gets up, and starts swinging, I'm the pocket, with his hands down?! Bruuuh!#UFCFightIsland6

— Aljamain Sterling (@funkmasterMMA) October 18, 2020
Other prominent UFC names also kept a close eye on the main event of Fight Island 6.
I'm very impressed by the improvements @BrianTcity has made in his time off. He looks amazing tonight.

— Joe Rogan (@joerogan) October 18, 2020
My Daughter said I'll beat both these guys easy! 😬😬🤔🤔😂😂#UFCFightIsland6

— Frankie Edgar (@FrankieEdgar) October 18, 2020
En mi opinion veo ganar a TKZ pero ojalá me pruebe mal. Quiero verle ganar. #ufcenvivo

— #OnAmission4Gold (@KelvinGastelum) October 18, 2020
Told y'all @BrianTcity was winning tonight! Congrats. Hard work pays off buddy! #UFCFightIsland6

— Tatiana Suarez (@tatianaufc) October 18, 2020
Ortega is looking great! Love it !

— Chris Weidman (@chrisweidman) October 18, 2020
T city been doin a great job, in the free time he got better !

— Chito Vera (@chitoveraUFC) October 18, 2020
Brian Ortega is next in line for Alexander Volkanovski
While Ortega did lose to 'Blessed', one cannot forget everything that happened before that. 'T-City' was a favorite heading into that fight because of the tear he went on in the division.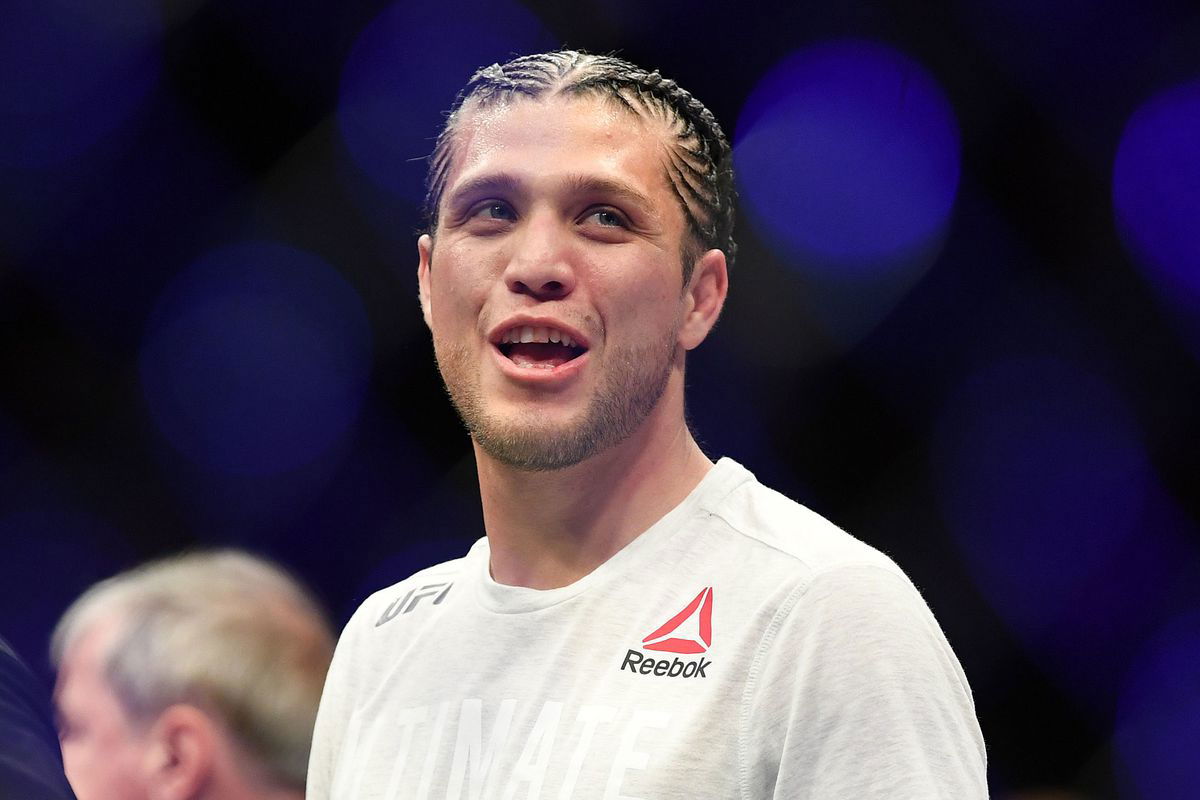 He was undefeated heading into his fight against Holloway. Ortega lost via doctor's stoppage after absorbing a record number of strikes in a title fight. This was possibly the most brutal way an undefeated streak could end.
However, the time off has really worked wonders for Ortega. He was dominant against a high-level striker like 'TKZ' and didn't even have to rely on his jiu-jitsu game. Now, it will be interesting to see whether he tries to face Holloway again or makes his way directly into the next title match against 'The Great'. Either way, Ortega looks dangerous once again. What did you make of his dominance to close out the night?
Continue the conversation on the app, join other MMA fans on MMA Fans App