10 min read
The government faces a daunting list of Covid-induced backlogs in 2022 across a wide range of departments.
Education, justice and health had suffered most acutely during the pandemic, even before the latest wave of coronavirus cases, fuelled by the Omicron variant, swept across the UK and put further strain on the country's public services.
With millions facing months of delay for routine treatment in the NHS, court cases already scheduled well into 2023 and beyond, and education attainment slipping back, ministers face huge challenges next year on top of everything else.
Labour has urged ministers to "get a grip" on the backlogs, while the Treasury faces criticism that current funding allocations do not match the scale of problems built up over the past 20 months.
Clearing these backlogs is seen as key to the Conservatives' success at the next election, which could come as early as 2023.
Here's what they need to tackle most urgently: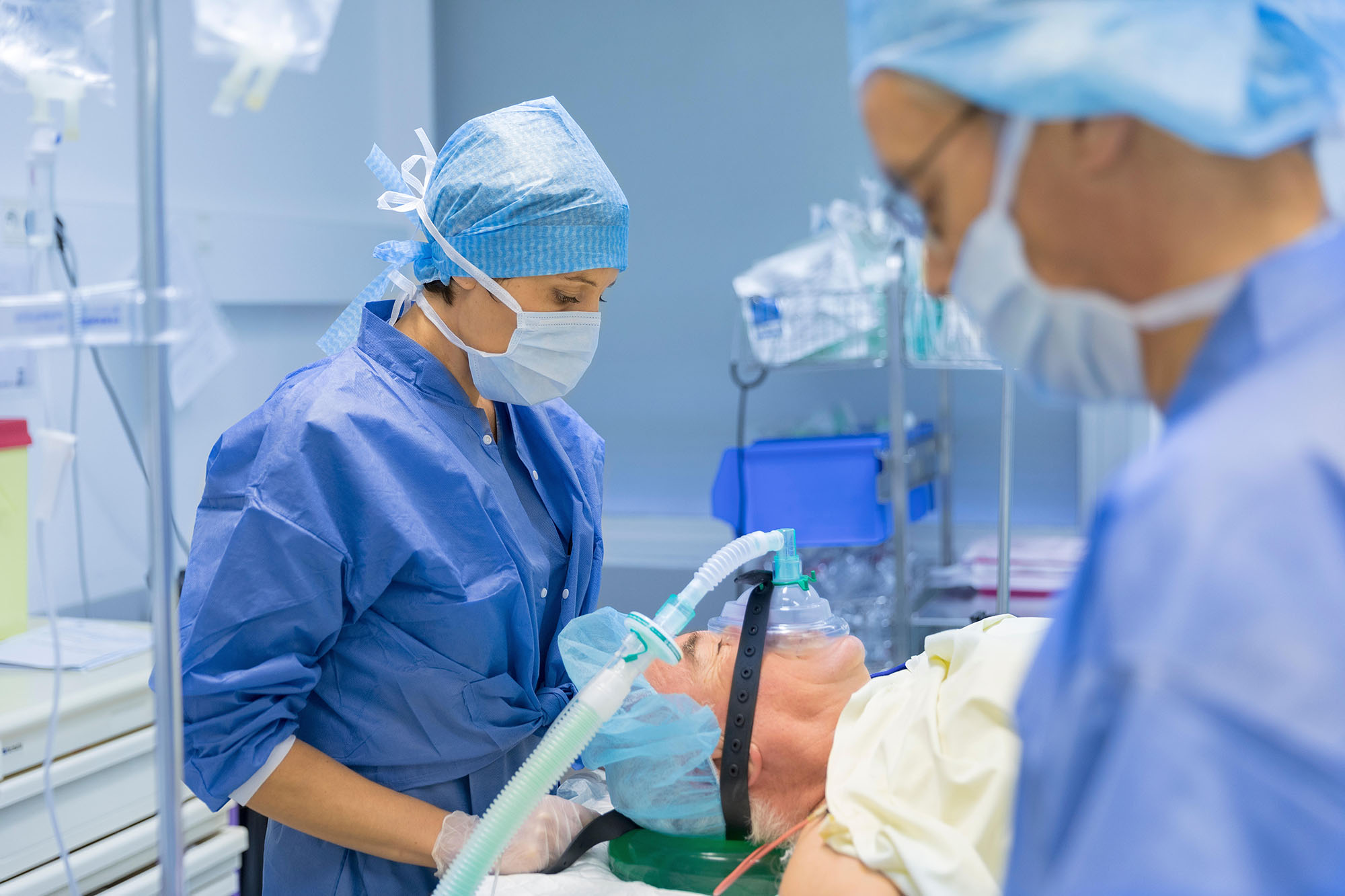 The NHS
The health service is the sector most directly impacted by Covid-19, and it's not just frontline services that have tackled the virus face-on.
Data released by NHS England shows a record 5.98 million people were waiting for routine surgery in October, after thousands of non-urgent procedures were pushed back by the pandemic.
More than two million people had been waiting for more than four months, the second-highest figure ever recorded.
More than 300,000 patients have now been waiting for at least a year compared to 1,321 patients in October 2019 who were waiting 12 months for elective operations, such as hip and knee replacements, and cataracts surgery.
When he took on the health secretary role last summer, Sajid Javid warned that NHS waiting lists could reach as high as 13 million in the coming months, as patients whose care was delayed by the Covid crisis return.
"Hearing that figure of 13 million, it has absolutely focused my mind, and it's going to be one of my top priorities to deal with," Javid said.
The government has now allocated £2billion this year to allow higher rates of funding for local NHS providers, £700million for investment in reforms and £2.75billion between now and 2024-25 to increase diagnostic capacity.
In September the Commons approved a new Health and Social Care Levy of 1.25% to National Insurance to provide an additional £12 billion per year for health and social care, which includes £8billion to support the recovery of elective care in the three years to 2024-25.
But the Health Foundation has estimated it will cost up to £16.8billion over the remainder of this Parliament to enable the NHS to clear the backlog for routine elective care.
Their analysis shows that even with the funding, there may not be capacity in terms of staff, beds and equipment to treat the additional 2.2 million patients annually that would be needed for the next four years.
The Institute for Fiscal Studies (IFS) said even in its "most optimistic scenario, the number of people waiting for treatment would rise to over 9 million next year, and would only return to pre-pandemic levels in 2025".
Treating that number of people would require the NHS to increase capacity by 5% in 2021 and 2022 compared with 2019 and then by 10% in 2023 onward, the IFS said.
The British Medical Association council deputy chair, Dr David Wrigley, told PoliticsHome that the current threat to the NHS "could not be more serious" and that ministers must think about long-term impact, as well as the immediate issue of a surge in Omicron cases.
"If hospitals are full of people being treated for Covid-19, there is less space for others needing treatment, and less capacity for doctors and their teams to make headway through the backlog," Wrigley said.
"The health secretary himself has said that waiting lists will continue to go up before they go down, but without getting a grip on the spread of Covid right now, things are likely to get even worse."
Labour's shadow health secretary Wes Streeting pointed out that even before the pandemic the NHS was facing record waiting lists, staff shortages and social care vacancies.
"Not only did the Tories not fix the roof when the sun was shining, they dismantled the roof and removed the floorboards," he told PoliticsHome.
"We need a plan to address the staffing shortages in health and social care service, to ensure the timely and quality care that patients deserve."
A Department of Health and Social Care spokesperson said the government was committed to investing in the health service to ensure people get the treatment they need.
"We're making sure our record investment has a lasting impact by deploying more efficient, innovative ways of working, including opening new surgical hubs and at least 100 Community Diagnostic Centres by 2024-25 to make getting checked quicker and more convenient," they said.
But in evidence to a Commons inquiry this week, health thinktank the King's Fund warned that if tackling the elective backlog "becomes the dominant focus of the NHS, there is a real risk that the wider transformation of the NHS is de-prioritised and delayed, with potentially long-term consequences for the quality of services and population health".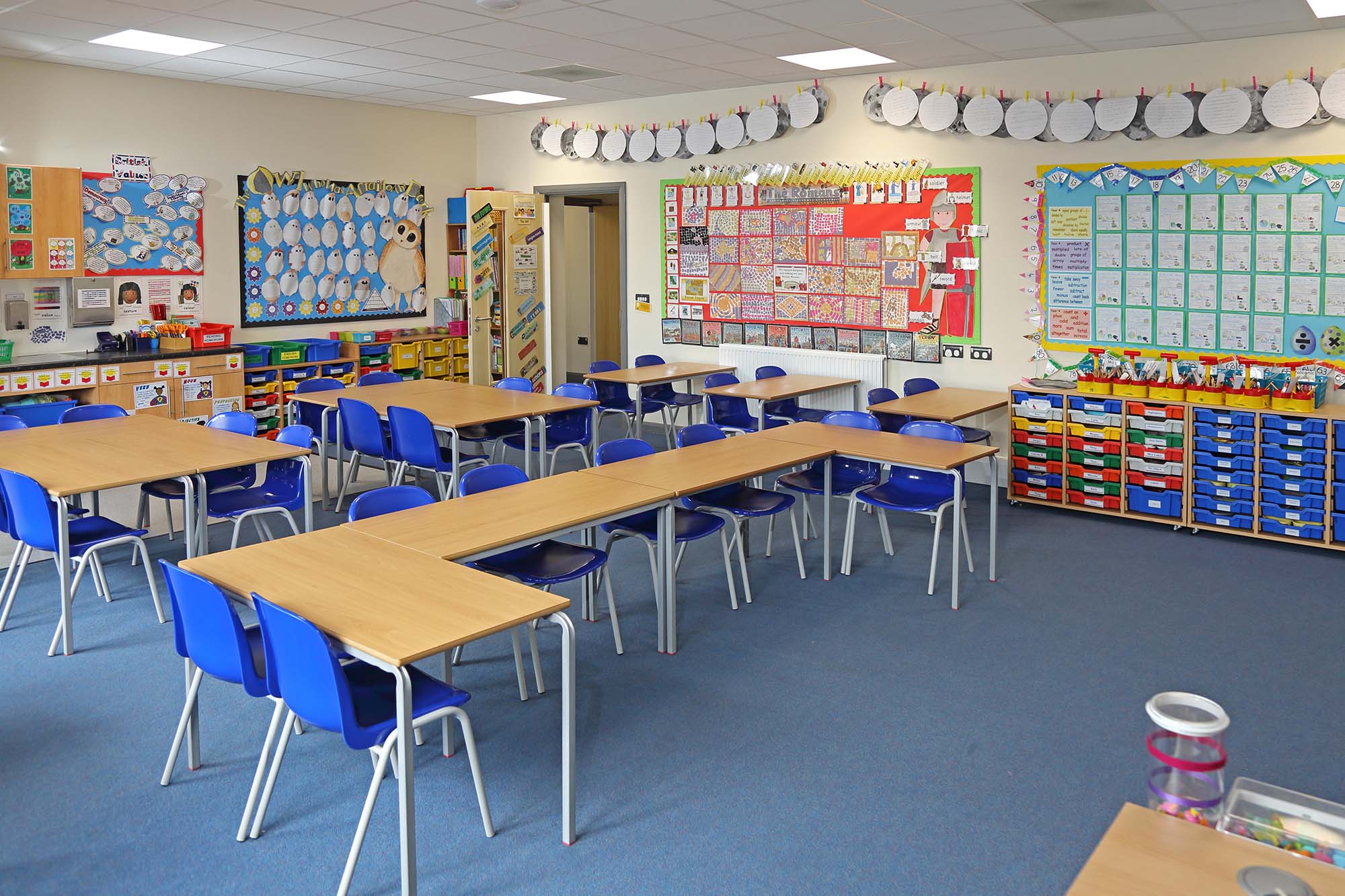 Education
At key moments of crisis over the last two years, many schools have been forced to close, and teaching has taken place online.
Since the 2021/22 school year started last September, more than 10 million days in school have been missed due to Covid, meaning pupils may have fallen further behind this term.
But the move away from in-person learning has had a profound effect on pupil attainment. In the government's own education recovery briefings, school leaders reported the newest cohorts in both primary and secondary schools were arriving this term with lower starting points in literacy and numeracy than previous years.
Schools have also found some pupils are behind with their practical skills, such as in the sciences and in PE, either because schools had not been able to fully teach these subjects while they were partially closed, or because the students learned these the least effectively during this period.
A report from NHS-commissioned mental health service Kooth showed a 161% increase in sleep issues among school age children, a 63% increase in loneliness and a 27% rise in self-harm compared with 2019.
The overall effect could be severe, with a study by the IFS estimating the loss of school time due to Covid could lead to pupils losing an average of £40,000 each in lifetime earnings.
The government initially sought to tackle the issue by hiring Sir Kevan Collins, former chief executive of the Education Endowment Foundation, to devise an education recovery plan.
But he quit after asking for £15billion so pupils could catch up on lost learning, only to be offered just £1.4billion, saying the proposal "just wasn't enough to deliver the kind of recovery we need".
Since then Chancellor Rishi Sunak has pledged a further £1.8billion to fund catch-up schemes, meaning the government has now committed close to £5billion in total for recovery programmes, including the flagship National Tutoring Programme.
But Randstad, the Dutch firm responsible for delivering the programme, is under pressure after MPs on the cross-party education select committee were told it has enrolled just 5% of the target number of pupils for the 2021/22 academic year.
The Department for Education (DfE) said that figure was out of date and has since increased this month.
Labour has set out its own comprehensive Children's Recovery Plan, including small group tutoring, breakfast clubs and mental health support.
Bridget Phillipson, shadow education secretary, has accused Boris Johnson of not delivering on his promise to prioritise children's recovery.
She said a failure to get ahead of the virus has often led to tougher measures, and meant millions of school days have been lost, "wreaking havoc with children's education".
There are fears the latest Covid wave may force schools back to remote learning in January. School leaders told a survey by The Key, which provides support for school leaders, that staff absences due to Covid are the biggest barrier to successful academic catch-up this year.
Education secretary Nadhim Zahawi has called on ex-teachers who are available to temporarily return to the classroom to help fill absences in the new year.
"Although 99.9% of schools have consistently been open this term, with cases of Omicron increasing we must make sure schools and colleges have the teachers available to remain open for face-to-face education," Zahawi said.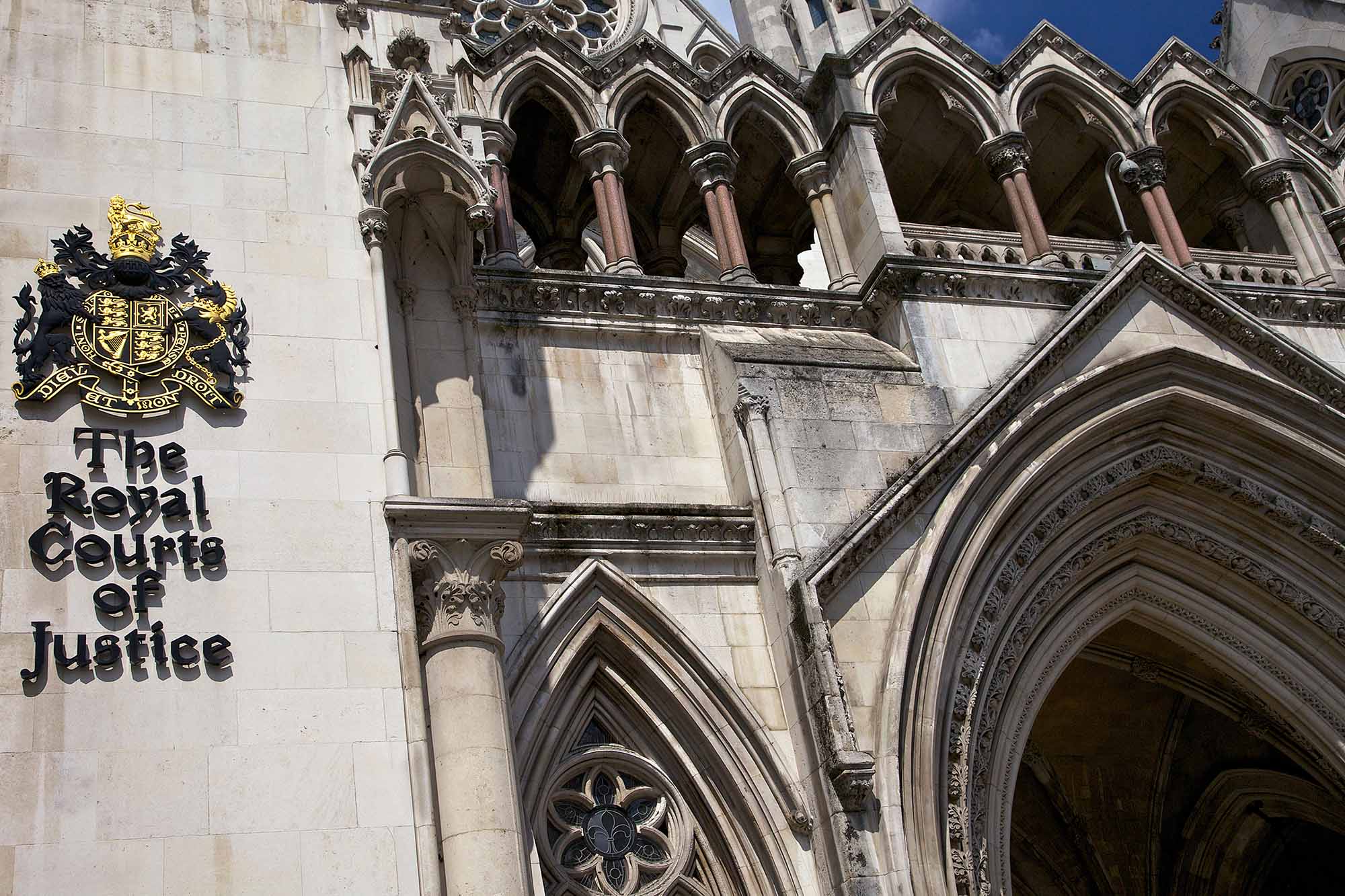 Courts
The justice sector has also faced significant challenges as a result of the pandemic.
By the end of June this year, official figures indicated there were record highs of nearly 61,000 outstanding crown court cases, and more than 364,000 cases waiting to be heard in magistrates' courts.
There has been a 435% increase in the number of sexual offence trial cases in the Crown Court backlog for longer than a year, up from 246 as of 31 March 2020 to 1,316 by 30 June this year.
Earlier this year it was reported trials were being given provisional start dates in 2023, more than two years on from when the defendant was charged.
The retired judge Nigel Lithman QC said the criminal justice system is "close to breaking down", and the National Audit Office said the backlog is likely to be a pervasive issue for several years.
In a report this autumn the NAO said despite the Ministry of Justice and the courts service responding quickly to Covid-19 – with measures such as remote working when the pandemic began – existing problems were exacerbated by the current crisis.
The Crown Court backlog had increased by 23% in the year leading up to the pandemic, after the MoJ allocated 16% fewer sitting days in 2019/20 than in 2018/19 because it expected the number of cases entering the court system to decline.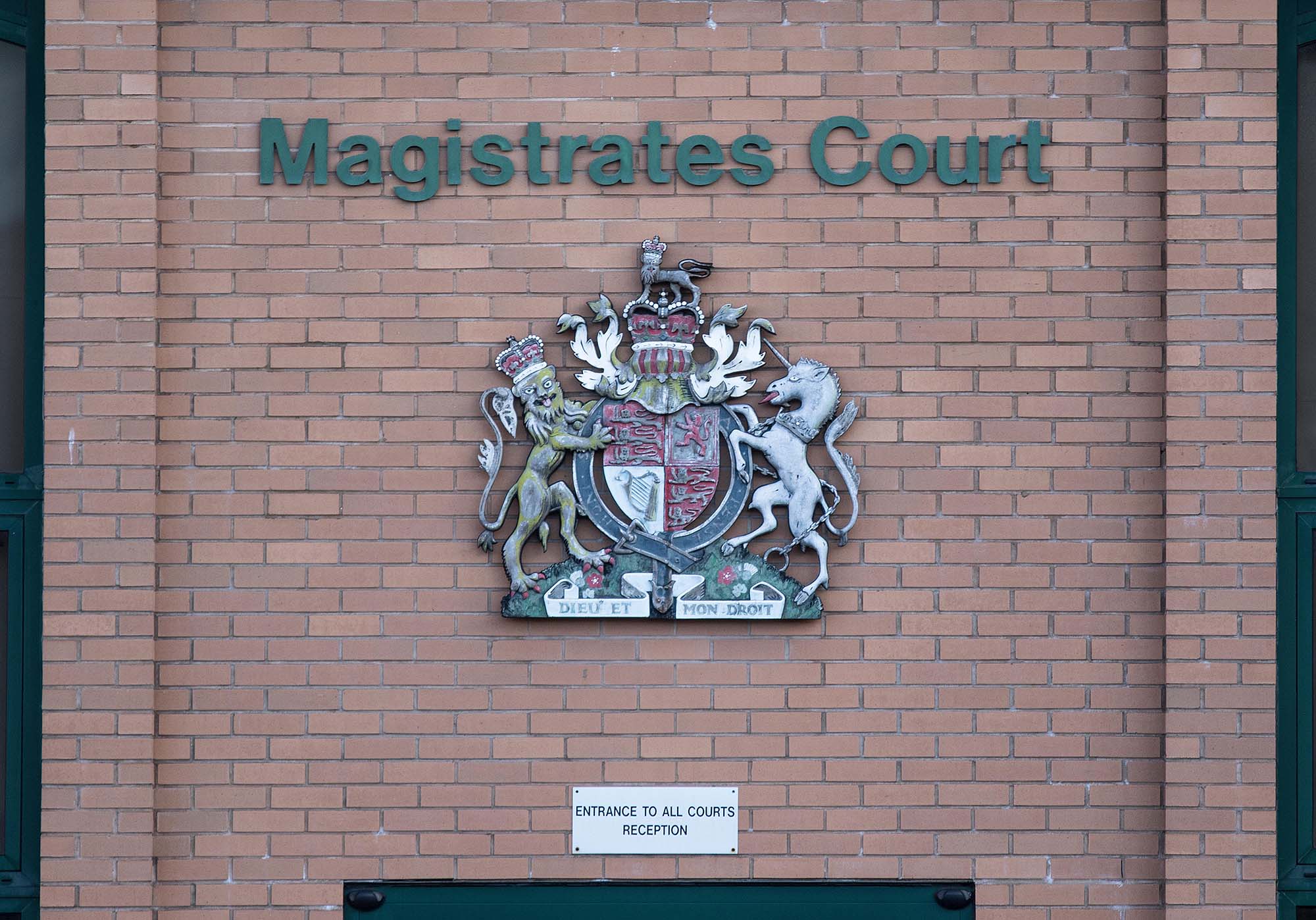 Derek Sweeting, chair of the Bar Council, said most of the problems in the report "are due to many years of cuts and insufficient funding".
The council had called for further investment in the autumn Spending Review after an extra £63million was spent by Her Majesty's Courts & Tribunals Service on pandemic response and recovery in 2020/21.
That money was used to enable remote hearings, increase court capacity, and set up 72 temporary 'Nightingale' courtrooms. This autumn the first two 'super courtrooms', three times the size of a normal court, opened in Manchester and Loughborough to help deal with the backlog.
Sunak announced almost £500million in funding over the next three years to reduce the number of cases waiting to be dealt with by the courts, but the chair of the Criminal Bar Association Jo Sidhu QC said it was simply "window dressing".
This month the MoJ permanent secretary Antonia Romeo admitted the cash would only see the backlog come down to 20,000 cases above the pre-pandemic mark by the end of this Parliament.
She told MPs it was at an all-time low in 2018/19 of 33,000, which went up to 41,000 the year after.
"Inevitably, the closure of the Crown Courts for two months, all the social distancing, and all the other issues we will come on to talk about have meant that it has now gone up, as is well known, to 60,000," Romeo told the Public Accounts Committee.
"Our spending review settlement of this year has given us the money to get the backlog down to 53,000."
PoliticsHome Newsletters
PoliticsHome provides the most comprehensive coverage of UK politics anywhere on the web, offering high quality original reporting and analysis: Subscribe