The NASCAR Cup Series field moves to the Kansas Speedway for the Hollywood Casino 400 race. The Playoffs Round of 8 opener presents the first opportunity for the eight contenders in the Playoffs to book a spot in the championship race in November.
After the chaotic tracks in the second round of the Playoffs, the next round will focus a lot more on consistency. At the end of Sunday's race, one of the four spots in the season finale will certainly be decided.
When and where to watch the NASCAR Cup Series race at Kansas?
The race begins at 2.30 pm ET. Fans can watch the race live on NBC and the NBC Sports App. It will also be live on MRN and SiriusXM NASCAR Radio.
About the track at Kansas Speedway
The Kansas Speedway is a 1.5-mile asphalt racing surface. The turns at the track possess a 15-degree banking. The frontstretch consists of a little above 10 degrees, with five degrees for the backstretch.
The 267-lap race will consist of two stages of 80 laps each, as the final stage will be 107 laps long.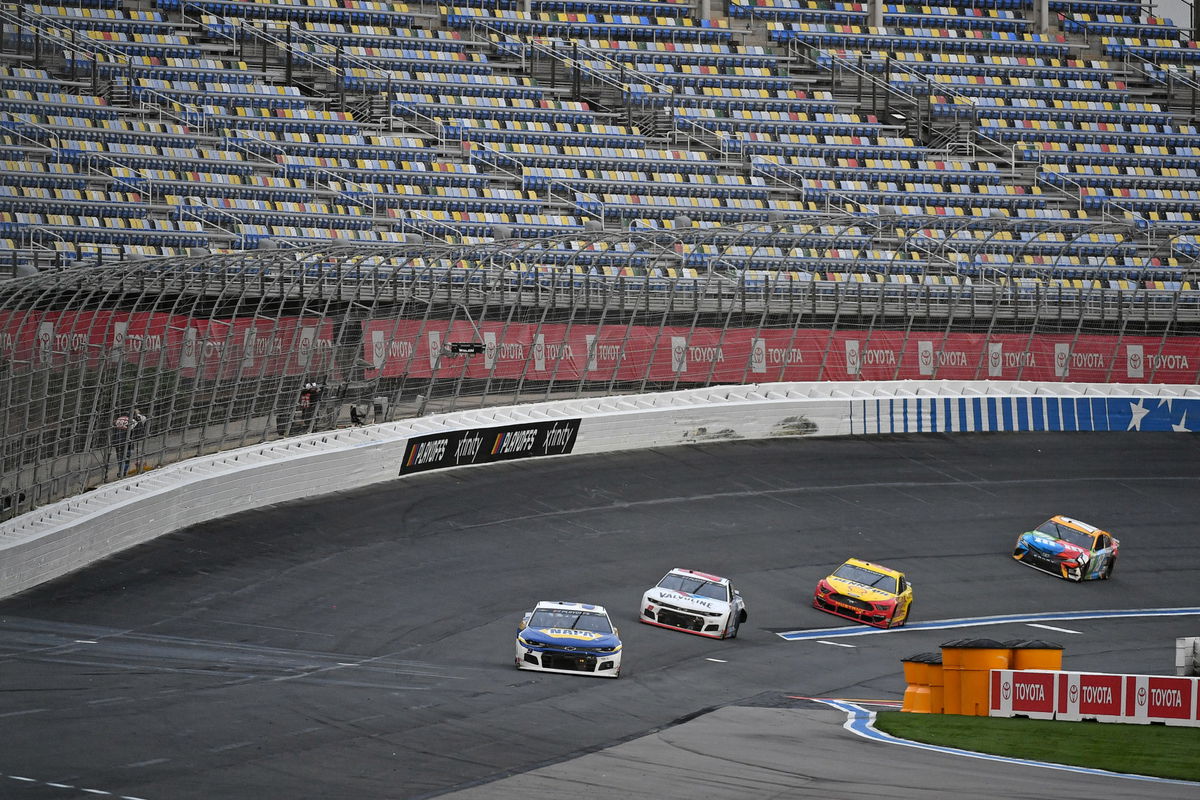 Are fans allowed to attend the NASCAR playoff race at Kansas?
Yes, up to 10,000 fans were allowed to attend the race, and all seats are expected to be filled. There are a lot of protocols for fans, laid down by the track authorities in detail.
What will the weather be like?
Showers are expected on race day; however, it is not expected to rain heavily during the race as of now. If it does rain, the rain tires will be used for a second weekend running.
The starting line-up for the NASCAR Cup Series playoff race
After his win at the Charlotte Roval, Chase Elliott bags pole position for the Kansas race. Joey Logano shares the front row with Elliott. Kurt Busch, Kevin Harvick, and Martin Truex Jr complete the Top-five in the starting line-up.
Alex Bowman, Denny Hamlin, and Brad Keselowski round out the eight playoff drivers. Defending champion Kyle Busch, who was knocked out of the championship race, begins in 20th place.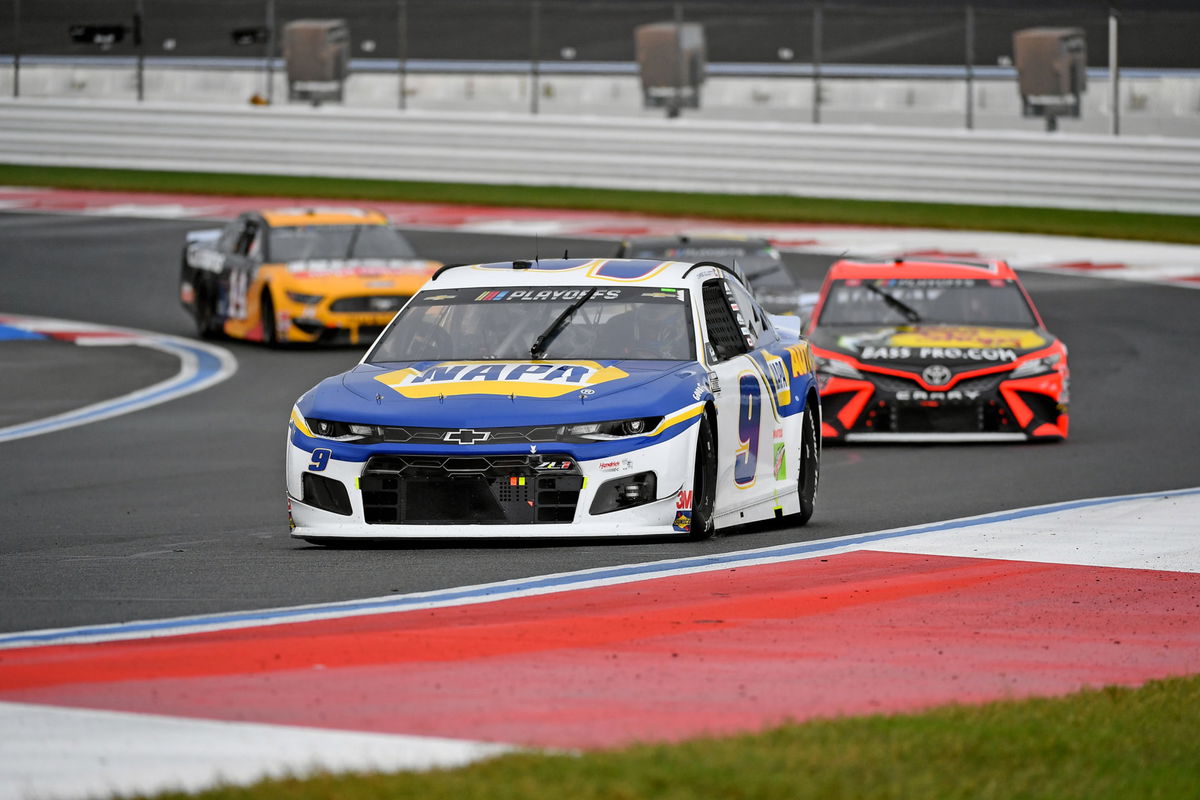 Which tires will be used for the NASCAR Cup Series race?
Goodyear Eagle Speedway Radials will be used for the race. The track is not usually a high tire-wear track. However, some wear and tear have been noticed ever since the 2012 re-modeling.
The left tire-code is the same for the Xfinity Series and Truck Series races as well. The Cup Series teams will see a different right tire-code. This provides a better grip for the drivers on the track.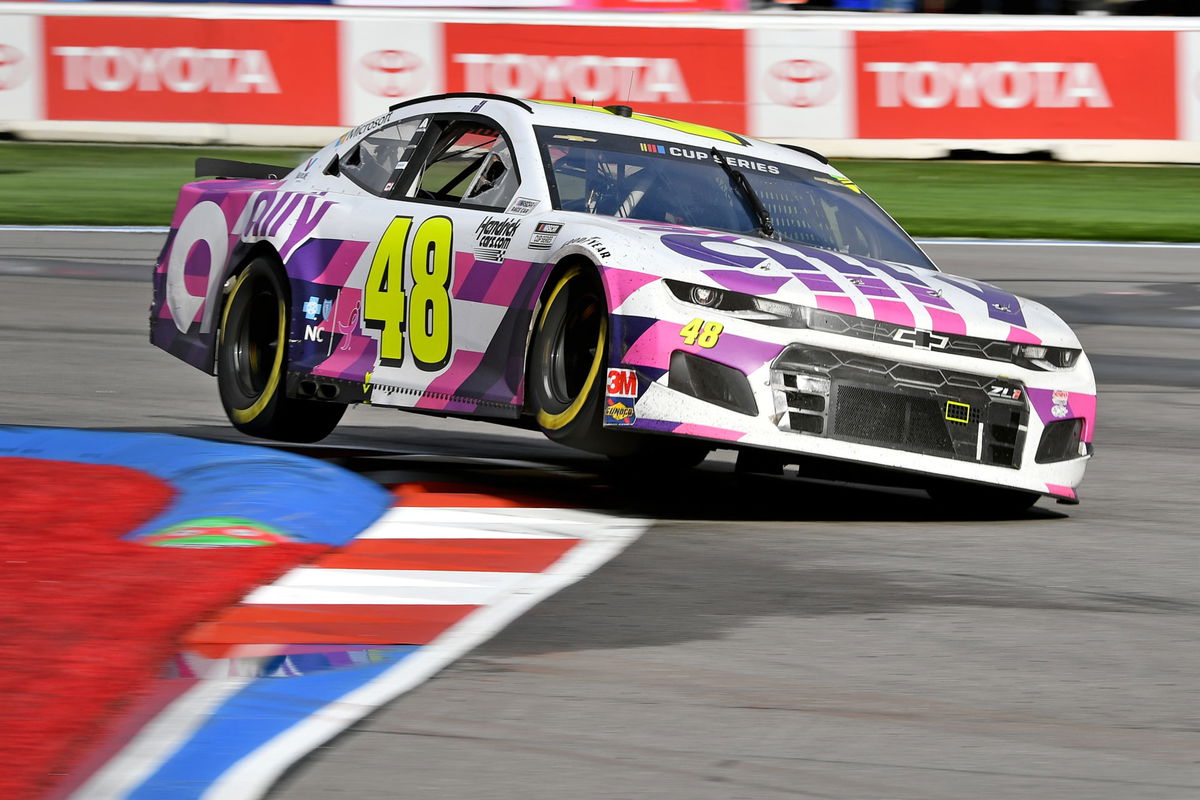 What happened in the last playoff race at Kansas?
Denny Hamlin won the 2019 playoff race at Kansas Speedway. He dominated the race and left Chase Elliott behind for an impressive win. Hamlin also won the Kansas race in the regular season this year.
READ MORE- All You Need to Know Before Attending the NASCAR Hollywood Casino 400 Race at Kansas