Refresh
The best tablet for kids at a great price
Sticking with Amazon devices for a bit, here are some UK deals on Fire Kids tablets.
As the proud owner of two children myself, I've used and tested dozens of these over the years, and have no hesitation in recommended them for parents who want a cheap, durable and safe device for their little ones.
Not only are they cheap (especially right now), but they come with a big, bright bumper that protects them from drops plus a two-year guarantee for if your child still manages to damage it. I've used that guarantee and Amazon did indeed swap the broken tablet for a new one, no questions asked. You also get a year of Amazon Kids+ content, including apps, games and books that are suitable for the age range you select. 
The prices below aren't quite the lowest we've ever seen, but they're close – and may well not drop any lower this year.
£16 Echo Dot, £22 Fire TV Stick, £31 Fire Tablet and more! 
Good morning, and welcome back to our Amazon Black Friday deals live blog. With most of our US-based readers probably asleep right now, let's start with some UK deals on Amazon's own devices.
Yes, Amazon has slashed the prices on many of its own devices, just as it does every year. That means you can pick up everything from an Echo Dot to a Fire Tablet to a Kindle for a lot less than usual.
The best deals include an Echo Dot (3rd Gen) for £16.99 (opens in new tab), a Fire TV Stick for £22.99 (opens in new tab), a Fire Tablet 7 for £31.99 (opens in new tab) and a Kindle Paperwhite for £94.99 (opens in new tab). 
Some of these devices have been cheaper before, but not by much and it's worth noting that both the Fire 7 and Paperwhite are now at record low prices.
Replace the AirPods you definitely lost for the lowest price
Apple AirPods are great, which is probably why we lose so many of them. We're not here to judge. We're here to suggest picking up a new pair of Apple AirPods (2nd Generation) for $89.99 on Black Friday, because for under $100 that loss stings just a bit less. 
If you sometimes lose your gear on purpose as an excuse to upgrade, Amazon also has deals on the best AirPods you can buy, including the AirPods Pro 2 for $229. 
Or, if you want a pair of AirPods you are sure to never lose, spring for the AirPods Max over-ear headphones. The AirPods Max are $100 off right now, a rare price cut for Apple's biggest cans. 
Get our top-rated TV picks from Samsung at huge savings
We don't often see huge discounts on our top-of-the-line, videophile pleasing television picks from our list of the best TV sets you can buy. Right now, if you want to take the plunge into the best possible image quality, Amazon has deals up to 40% on the best TVs, including 40% off the Samsung S95B OLED TV. 
The Samsung S95B brings Samsung TV into the OLED age, which means you'll see colors that pop with vibrancy and deep, dark black areas that bring out the contrast. Our favorite TVs are OLED, and this deal on the 65-inch Samsung model brings it to the lowest price we've seen. 
Get the best-selling Echo Dot on sale for just $14.99 – the lowest price ever
A great stocking stuffer idea, Amazon's Black Friday deals include the 3rd generation smart speaker on sale for just $14.99 (was $49.99). That's the lowest price we've ever seen and an incredible deal for feature-packed smart speaker.
Black Friday deals on Amazon Fire tablets, prices starting at just $34.99

Amazon's early Black Friday sale includes record-low prices on its own devices, like the best-selling Fire tablet lineup. Prices start at just $34.99, and you can save on the whole lineup, from the ultra-affordable Fire 7 tablet to the latest Fire HD 10 tablet.
Amazon's Fire tablets allow you to watch your favorite movies and TV shows from apps like Netflix, Hulu, and more, or you can cozy up with a new book from millions of eBook options. You're also getting up to 12 hours of battery life and hands-free control with Amazon Alexa.
A great upgrade for your Nintendo Switch
As any Nintendo Switch owners know, 32GB of storage doesn't go very far. Fortunately, SanDisk has slashed the prices of a couple of its Switch-compatible microSDXC cards right now on Amazon, giving you plenty of space for the best Switch games.
For instance, you can pick up a SanDisk 400GB microSDXC card on Amazon for just $37.99 (opens in new tab), nearly half the usual price of $69.99. And if you want the enormous 1TB microSD card, that's down to $122.85 (opens in new tab) from $199.99. But good luck filling that one!
iPads are also getting price cuts
If you do want to go the iPadOS route rather than Android, there are plenty of great Amazon Black Friday deals available for you.
For instance, right now the iPad 10.2 (2021), iPad mini (2021) and iPad Air 2022 are all at record (or record-equalling) prices. And with a week still to go before Black Friday officially arrives, they could yet drop lower.
Samsung Galaxy tablets get a UK price cut
If you don't fancy (or can't afford) an iPad, and don't want to drop down to the cheaper and less premium Amazon Fire Tablets, Samsung's Galaxy Tabs are among the best tablets you can buy. And now they've all had a nice price cut at Amazon UK for Black Friday. 
There are huge discounts on some of them – for instance the Galaxy Tab S8 Ultra is up to £350 off, while the Galaxy Tab S8+ gets a £120 reduction – and the range is wide enough that there should be something for everyone here.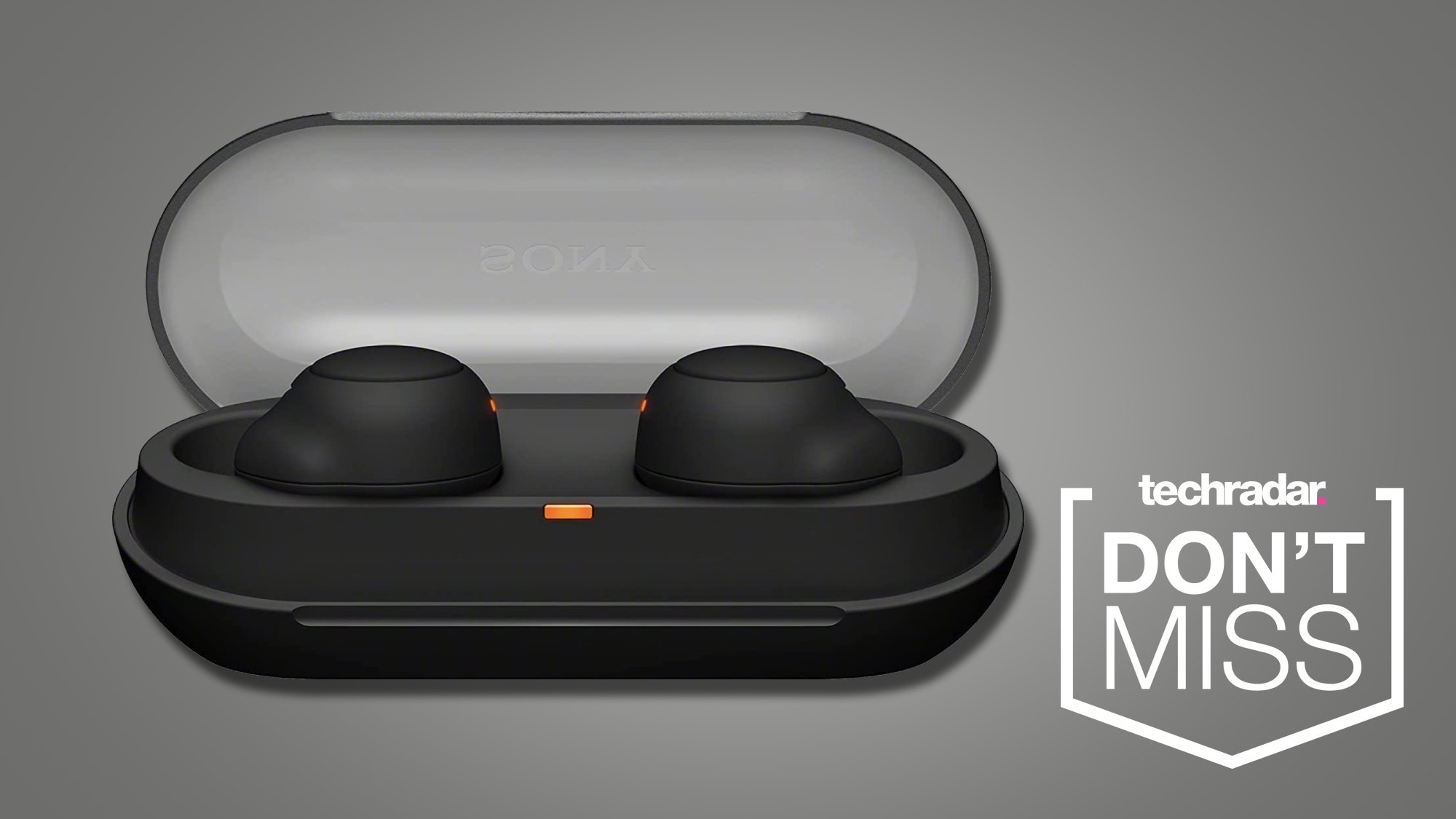 OK so they're not the excellent WF-1000XM4 (aka Sony's top-tier earbuds). But they are £49, and they do still bear that trusted, beloved Sony moniker. 
And also, they sound really good for this money. No, really. And also, with an IPX4 rating, they'll work for the gym easy. 
Sony WF-C500 Black Friday deal (UK)
Our extensive review (complete with a highly-commended 4.5 stars out of 5, thank you very much) of these little Sony Bluetooth earbuds is the place to go if you need any further convincing, but honestly, at £49 they're an ideal gift for the audio-lover in your life. 
Our advice? If it's not these, check out the best Black Friday earbuds deals live now. But this is absolutely the cheapest you'll pay for buds from a trusted name in audio…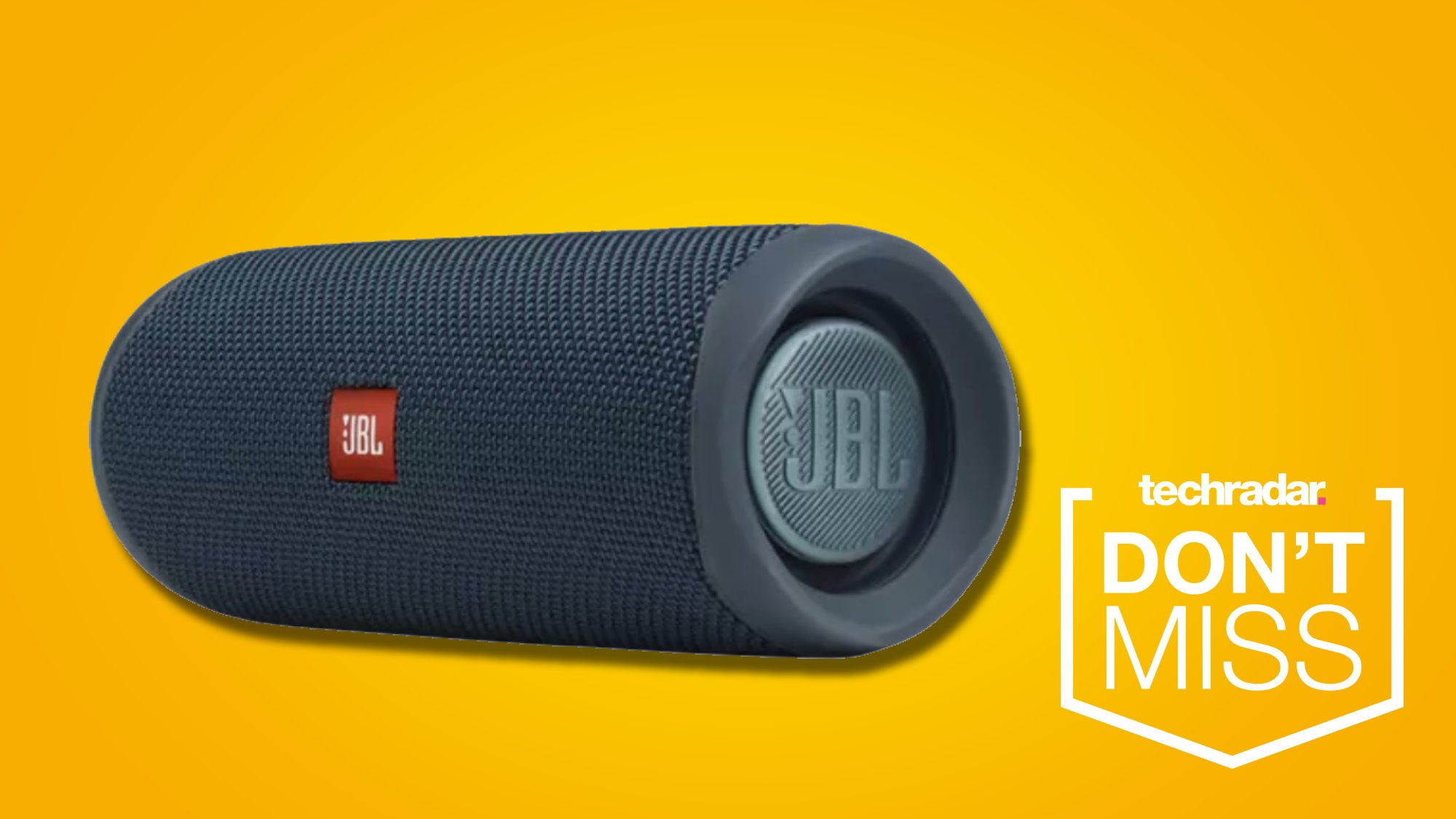 We finally gave up mousse-color backgrounds and went for a citrus yellow to show off this particular JBL winner at its best. Like it? Us too. 
How about a Black Friday deal on a Bluetooth speaker that's more bottle-of-wine than bar-of-soap sized? Well, in the US you're in luck, because this glorious option (the JBL Flip 5) is a now whacking great 46% off at Amazon. 
JBL Flip 5 now 46% off for Black Friday (US)
In our full-on Flip 5 review, we praised the speaker's "engaging, entertaining sound" and the fact that as a PartyBoost enabled speaker, you can hook them up wirelessly to really get the party started. 
Yes, it has a younger sibling, namely the JBL Flip 6, but what of it? It's a little sonic wonder in its own right irrespective of age (and it only launched in the summer of 2019, which isn't that long ago) and we think it's the Bluetooth speaker deal many people are sleeping on. 
So don't be one of them! Stay with us, keep reading – oh, and check out the best Sonos Black Friday deals if you want to save on an integrated multi-room audio experience for your home. 
Let's talk about air fryers – everyone's doing it. They're a huge high-ticket item for Black Friday and arguably the most-wanted item this holiday season (there's a cost-of-living crisis on, after all). 
And this particular missive isn't a deal, exactly, because this thing is simply too popular for that. To use a UK idiom, it's selling like hot cakes, even for more than the RRP. But you can find it below! 
Ninja air fryer back in stock, UK
Don't hang about on this one, people. 
This is our favourite and while it's come back in stock now, that fact is changing with every word we type…
So here it is, and here is our roundup of the best Black Friday air-fryer deals in case you missed out by the time you click through.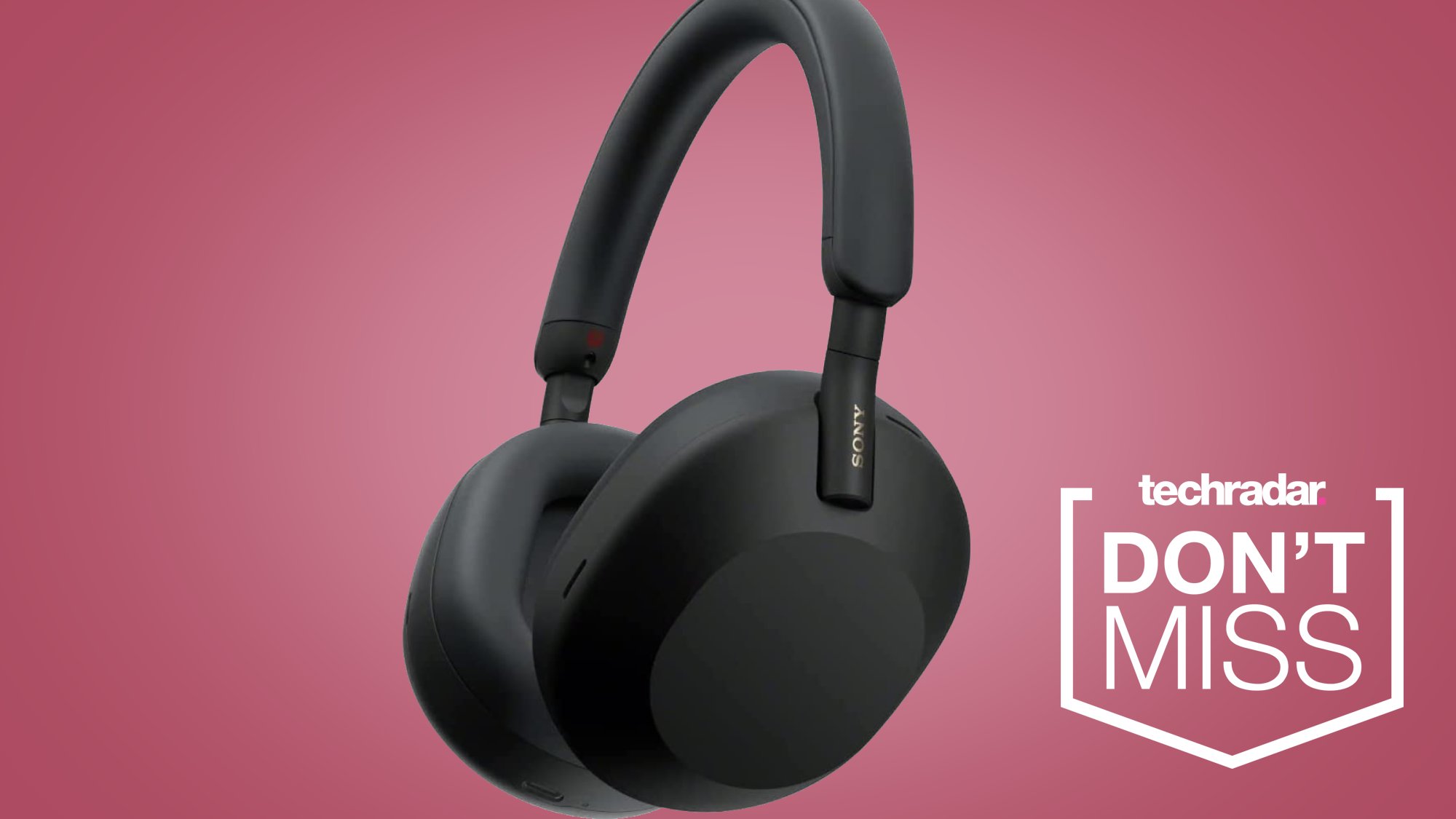 Oh we love a 'raspberry mousse' lead image for Black Friday, don't we? (Or at least, the TechRadar writer who'll be with you for the next hour or so does…)
But this deal is, ahem, a sweet treat indeed, (sorry) because it concerns the May 2022-issue top-tier class leading wireless over-ear headphones from Sony. And in both the UK and the US, it's live now at Amazon. 
The UK Black Friday headphones deal of 2022
The US headphones deal of Black Friday 2022
A quick glance at our in-depth, full-fat review of the Sony WH-1000XM5 will tell you everything you need to know about 'em. You don't even need to read it – just gaze upon those five sweet stars. 
They're still not the cheapest option on the market of course – but for this money, they're the best, hands down. 
Want a slightly more wallet-friendly option? Our best Black Friday headphones deals is the place for you, and all of the deals are live now. (…Ah, you're most welcome. Happy Black Friday to you too.)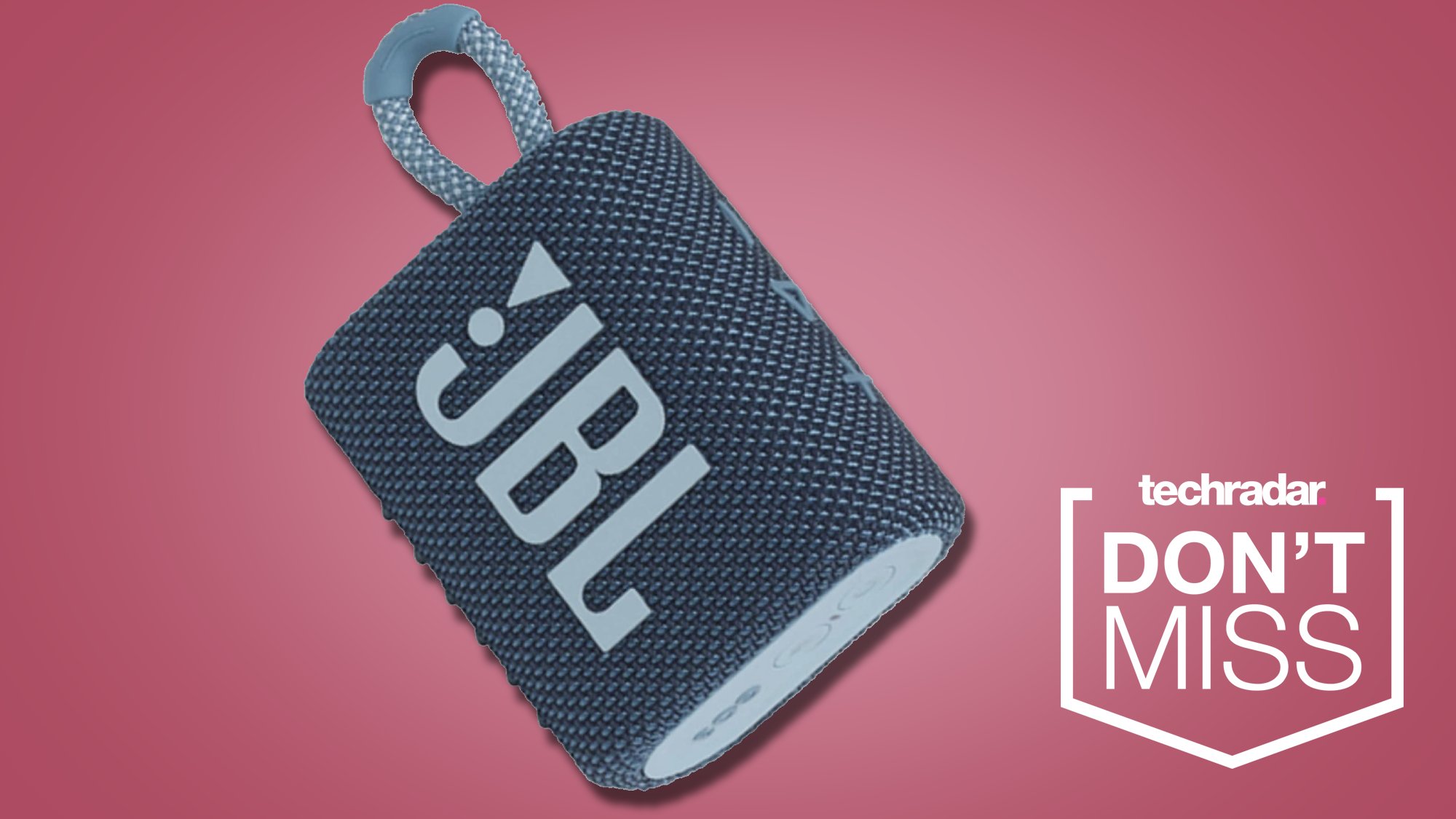 OK, so maybe you've joined us purely to spend a few dollars (or pounds) during the Black Friday shenanigans. Maybe you came here for a gander, rather than a huge investment – a good time rather than a long time, if you will. And that's just fine! 
What we've got here is a gorgeous little JBL Bluetooth speaker. Yes, it sort of looks like a soap on a rope, but it's the best-sounding bar of soap you'll ever hear and that's a TechRadar promise! 
Right now, it's down to half-price in the US, or close to as low as we've ever seen it in the UK. 
The best US cheap Black Friday Bluetooth speaker deal
The best UK cheap Black Friday Bluetooth speaker deal live now
In our opinion, it's little money well spent. 
Not quite the stocking-filler or Secret Santa gift you were looking for? It's OK. Our Black Friday wireless earbuds deals has some top savings on similar boxes of sonic deliverance – only these go in your ears, rather than on the table.
Lastly, always always remember to enjoy good-quality music.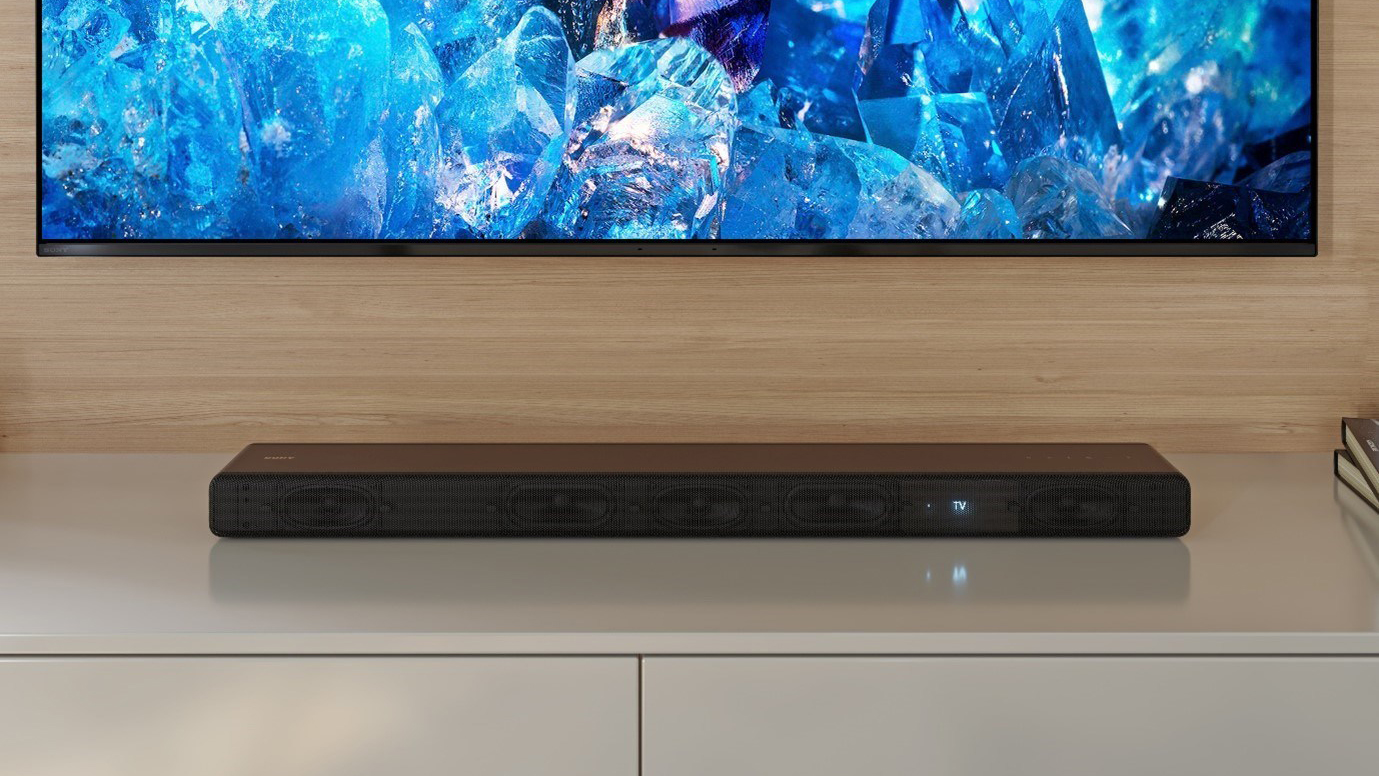 Get a Sony Dolby Atmos soundbar
We've already mentioned that the Sonos Arc is a great deal today in the UK, but if you want a cheaper alternative that's still an all-in-one soundbar and includes Dolby Atmos support, the Sony HT-A3000 is ideal – and it's got deals in both the US and UK right now!
Today's best UK deal
Today's best US deal
If you want something bigger and beefier, or perhaps even smaller and cheaper, be sure to check out our full guide to the best Black Friday soundbar deals – with great offers on Sonos, Sony, Samsung, LG and more.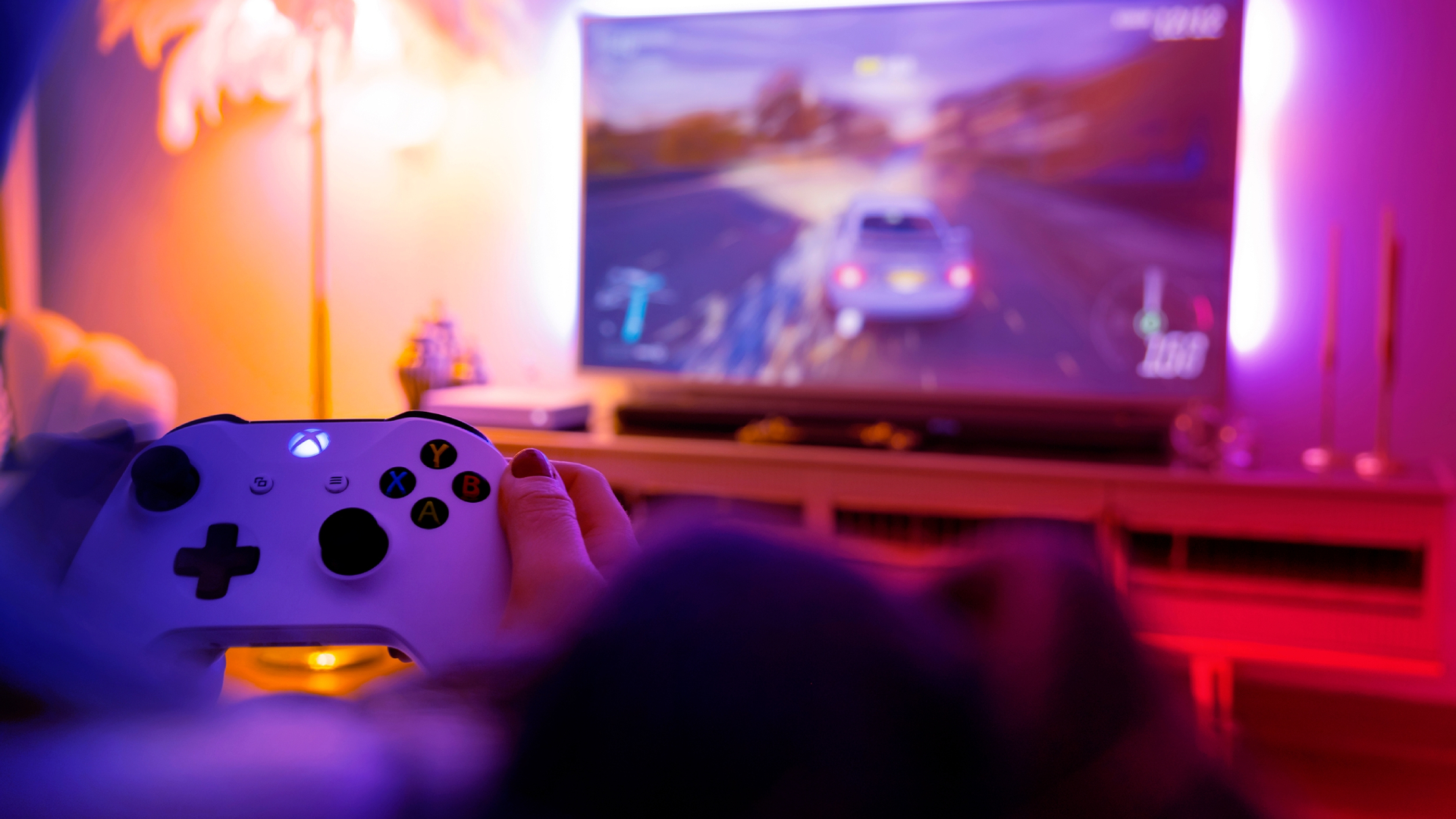 The best console deal on Amazon US
Yeah, we know – you really want that PS5, but you know what? You just ain't gonna find a discount on one this Black Friday buddy. Sorry to be the bringer of bad news.
On the plus side, the retailer is offering a really, really great discount right now on the Xbox Series S, check it out:
Sure, it's not the highest-end device but it's an absolute bargain at this price. Pair this one up with a decently sized TV capable of 120Hz and you'll be off to a great start for next-gen gaming. We'll likely be posting some games recommendations later, so stay tuned for those.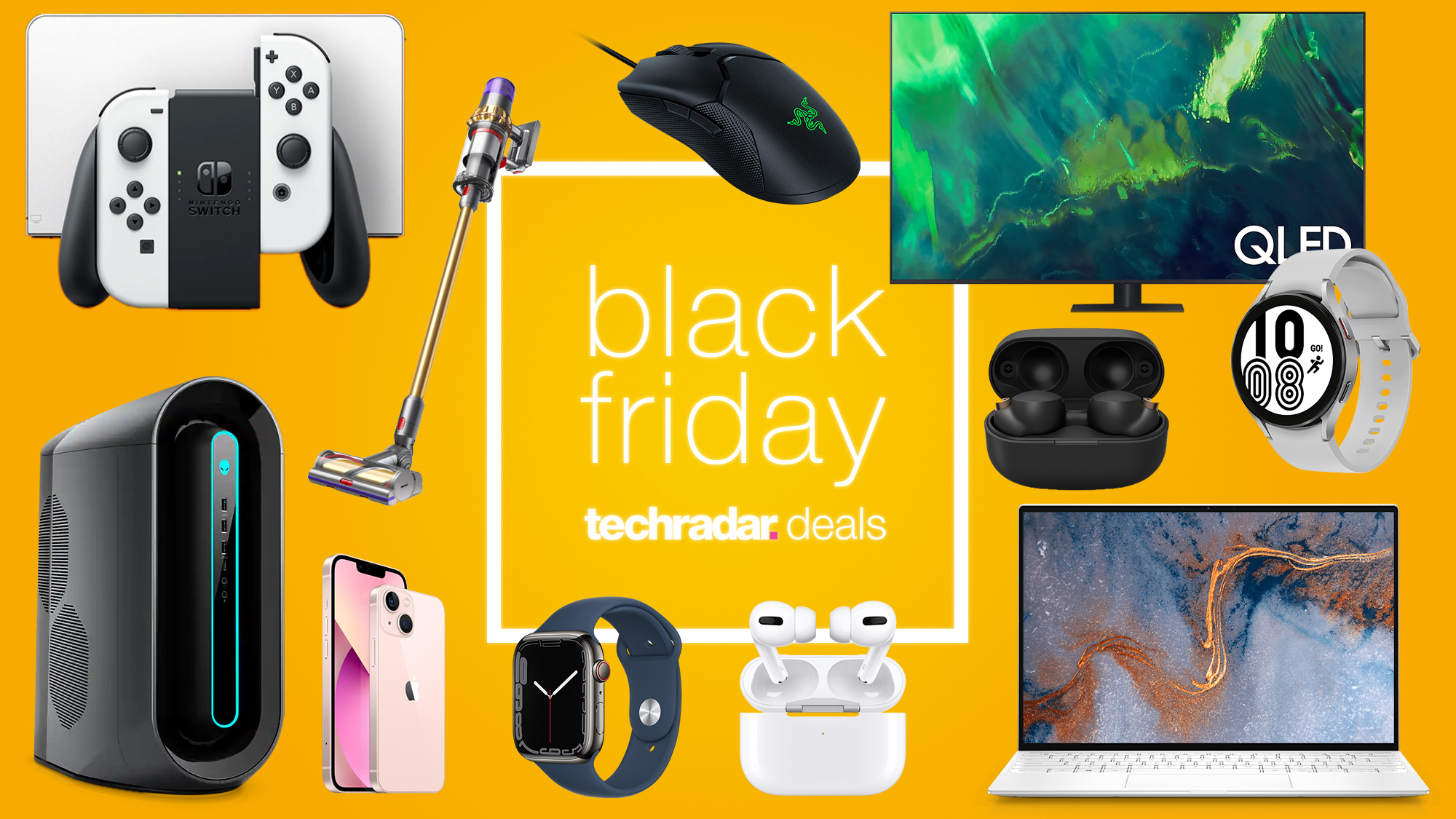 This morning's best Amazon Black Friday deals in the US
Good morning if you're just joining us! We've been here covering the UK Amazon sale for a few hours but it's now time to start turning our eyes to the other side of the pond. From now on, we'll be covering both territories with even more live updates and recommendations. To kick us off, here's a roundup of our favorite Amazon deals in the US right now:
Enough of the UK deals already! What's happening in the US?
So far, we've been covering the UK side of things but it's worth noting that Amazon US is also launching a fresh wave of early Black Friday deals today. We'll be posting our favourite listings alongside the UK ones right here as people start to wake up over on that side of the pond. Stay tuned!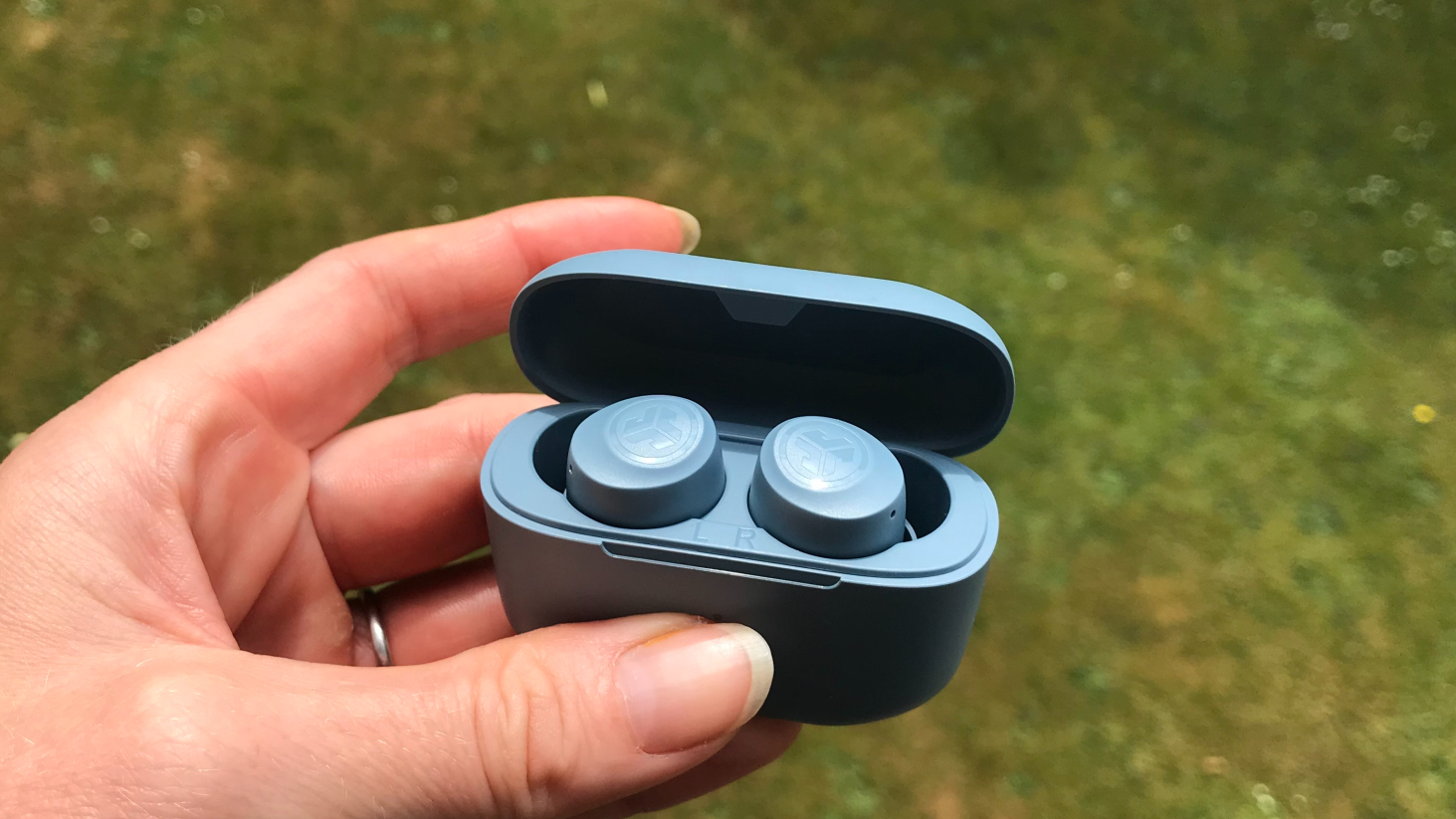 Stocking filler gift ideas #3
I feel like cheap wireless earbuds are something that's always handy to have, either as a backup or an everyday pair that you don't mind losing. Here's a listing we've found in the Amazon Black Friday deals on one of our favourite budget models:
For sheer bang for the buck, you're not going to get a better pair of wireless earbuds than the JLab Go Air Pop at this price point. Sure, they won't challenge the AirPods Pro for sound quality and they lack any noise cancellation, but they're comfortable, reliable, and have plenty of battery life. 
At this price, they're basically a steal and a great buy as either a backup or a thoughtful gift for your relative who's still walking around with those old-school wired headphones still.
Stocking filler gift ideas #2
Here's another tech-related stocking filler that's going to be a real safe bet. If your friends or relatives don't have an electric toothbrush already, Amazon's Black Friday sale has some fantastic cheaper options currently:
Electric toothbrushes are one of those things where you can spend a bundle to get a few bells and whistles, but usually the cheaper models suffice.
One thing we always keep an eye out for is a pressure sensor – which is exactly what this Oral-B Pro 1 comes with. It's not going to have the longest charge, or give you prompts or anything fancy like that but it is going to tell you if you're brushing too hard, which is the main issue most people have with their teeth.
Now, if you want to get really serious about your oral health this Black Friday, we'd also recommend checking out today's discount on the excellent Waterpik:
The saving's not as good here, but the WaterPik is a super popular device that's really handy to have alongside your toothbrush. It's an effective and easy way to efficiently floss your teeth – much more so than the usual manual method.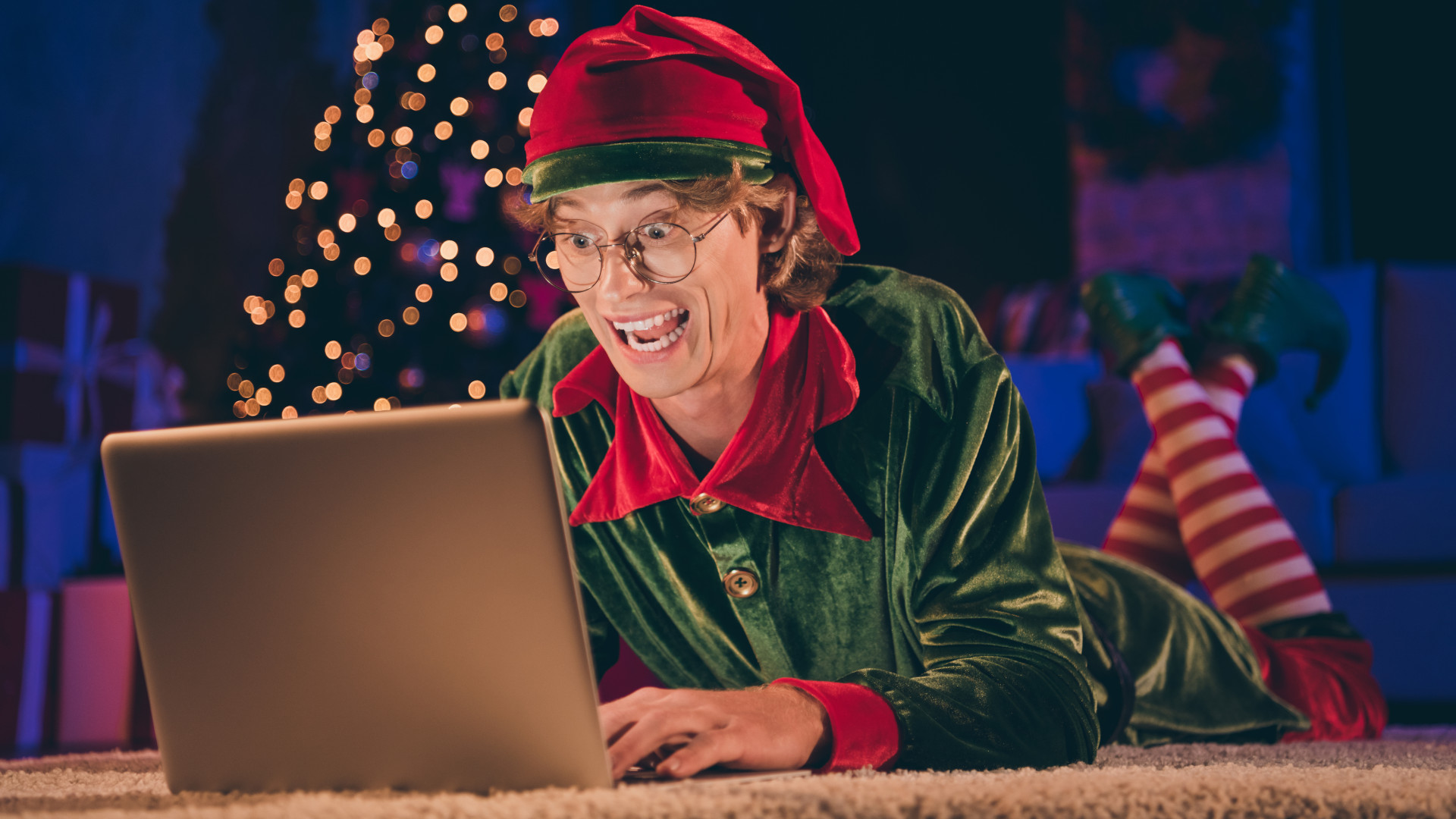 Stocking filler gift ideas #1
A lot of people tend to use Black Friday as chance to bag a discount on that big piece of tech they've had their eye on all year. I would, however, say it's just as useful, if not even more useful if you're just looking for a few small gifts for friends and family over Christmas. 
Amazon in particular really nails this type of thing so I'm going to post a few ideas if you're thinking about adding some cheap tech-related gifts to your checkout. First up:
So, this one's a real Black Friday and Amazon Prime Day classic – the diminutive but mighty Echo Dot. This particular listing is for the latest fourth-generation device, which is matching its lowest-ever price at the retailer right now.
The Echo Dot might not exactly be the most exciting or fancy device in Amazon's own range of smart home tech, but it's arguably the most useful. It's small, cheap, and can basically sit in any room of your house and provide access to handy commands or functions. It's basically designed to cheap enough to buy in multiples but one is more than enough if you want to kick-start your smart home setup.
For example, just one Echo Dot in your kitchen is enough to control a whole household's worth of smart home devices. Let's say you're cooking the turkey in the kitchen, you can set alarms, control any smart bulbs, or even change the channel on the TV in the living room, all from one device. This is obviously just one example and there are many applications for these useful little devices.
Watching the world cup?
We've already featured today's awesome Amazon Black Friday deal on the LG C2 but obviously not everyone can afford to dish out a grand on a TV – not least with today's economic climate. Here's a great option if you're looking for something to make those games really shine but don't want to break the bank:
Now, it's still a little on the pricey end, but hear us out. It's extremely rare to find a decently sized QLED display in the sub-£400 range and this TCL is absolutely packed to the brim with useful features. For the price, you're going to get an incredibly bright and vivid picture with this one, definitely more so than the LED displays you'll find in the cheaper price brackets.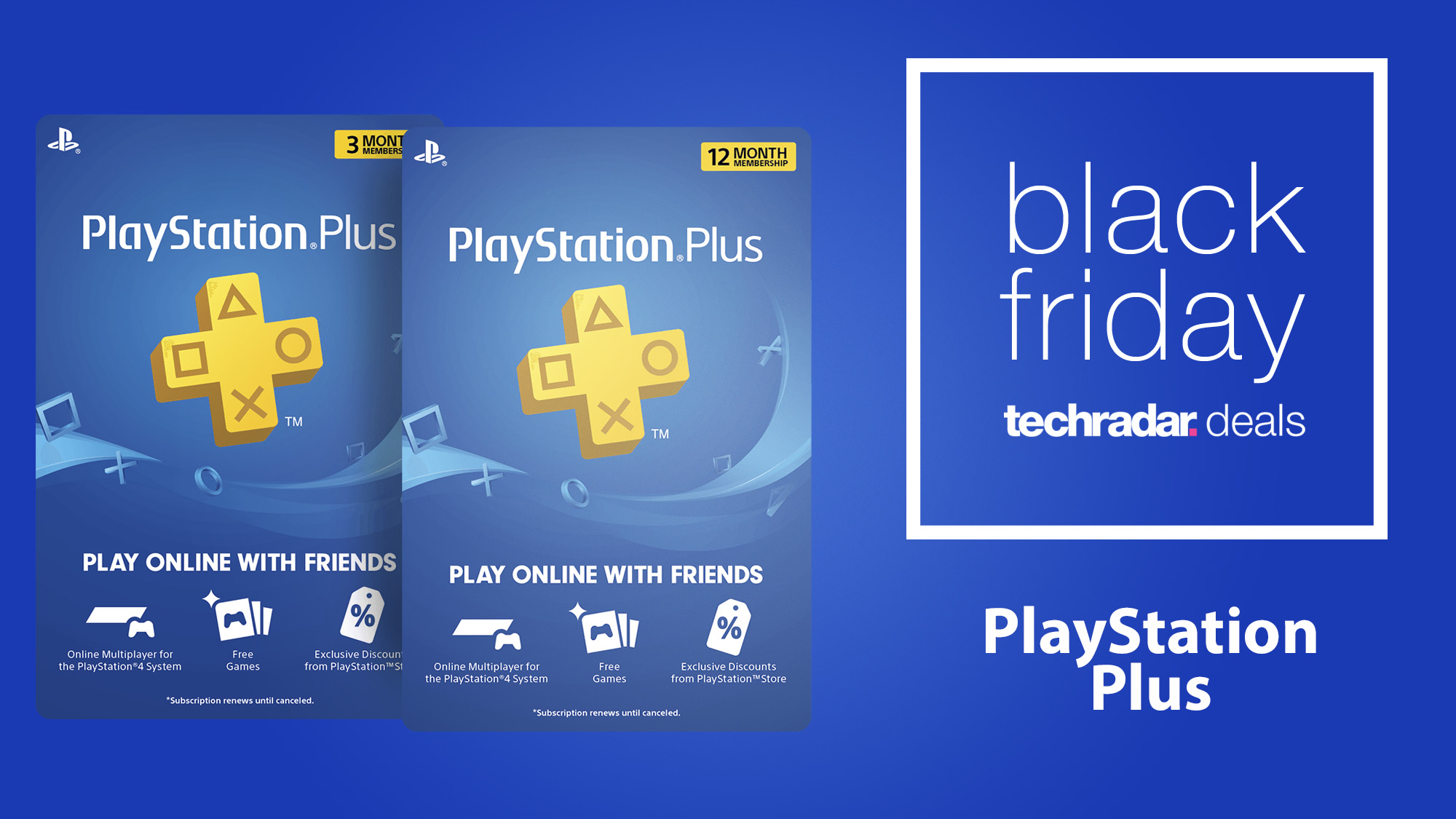 PS5 gamers! It's time to stock up on your subscriptions
Discounts on actual consoles may be thin on the ground but Black Friday is a great time to top up your PlayStation Plus subscription. Right now, there are savings across the board that could save you some serious cash in the long run:
One very, very cheap premium laptop
I know a 'cheap' premium laptop sounds like an oxymoron but here's an amazing price cut on the Razer Book 13 in today's Amazon Black Friday deals that's well worth checking out:
Firstly – let's address the elephant in the room. Yes, it's pink. This may not appeal to some, but this is a fantastic deal on the 512GB model. If you'd prefer grey, then you can also get the 256GB model for £629 (was £816), just know that it's not as good of a deal as the above Pink version.
Deals on Razer laptops aren't that rare at this time of the year, but it's very unusual to see one in the sub-£1,000 range and even rarer on the productivity-focused models. Specs-wise, the Razer Book 13 is going to outperform most Dell XPS or HP Spectre 13 rivals at this price point – and depending on your tastes – look much better doing it, too. 
In our original review, we marveled at the Razer Book 13's speedy performance, near-flawless physical design, and impressive speakers. Its aluminum-carved chassis is immediately reminiscent of the Apple MacBook Air. In short, it's a real bargain at this price and well worth the cash if you have a bit to spend.
Wait… is it Black Friday today?
With so many retailers launching their official Black Friday sales today you could be forgiven in thinking we're at the big day itself today.
Just to clear things up – Black Friday officially takes place next Friday on November 25th. It's always the day after Thanksgiving in the US, for the record.
Amazon has simply launched the first wave of its sale today and it'll be adding to these listings throughout the next week or so. 
Basically, a lot of retailers tend to offer up their sales early these days for various reasons, although it's mostly because they want to give more time for both shoppers and delivery windows. Every year it seems to kick off earlier (much like Christmas preperations….)
One of the best phone deals you'll see this week
The OnePlus Nord 2 is an excellent mid-range phone, with a 1080 x 2400 AMOLED screen, a triple-lens camera, 65W charging, 128GB of storage, 5G… the list goes on. You'd be getting a lot for your money at the usual £399, but this Amazon Black Friday deal pushes it down to just £262. Wow!
£60 off a 5-star coffee machine!
The Moccamaster KBG Select Coffee Machine is that rarest of things in the TechRadar world – a product that received the full 5 stars in our review. 
Why? Well, it has a striking design, is easy to use and (most importantly) makes a great cup of coffee. Pretty much everything you want from a coffee machine, then – and right now it's £60 off at Amazon.
This full-frame bargain is the best Black Friday camera deal so far
Cameras now. One of our favourite full-frame cameras has just fallen to its lowest-ever price in the Black Friday sales. This Panasonic Lumix S5 price cut will likely be one of the bargains of this year's pre-Christmas sales for video creators.
We rate the Panasonic Lumix S5 as one of the best YouTube cameras you can buy, thanks to its blend of a compact form factor, 4K/60p 10-bit video skills, five-axis image stabilisation and an articulating screen. Its 24.2MP full-frame sensor also makes it a dab hand at stills, and its body is fully weather-proof, too.
The best TV to pair with your games console
Looking for a TV that will pair perfectly with your PlayStation 5 or Xbox Series X or Series S console? You've come to the right place, as we've dug up plenty of great sales on TVs with a range of extras perfect for next-gen console gaming.
One that stands out above everything, though, is the LG C2 OLED. It's the display that currently sits atop our list of the best TVs available right now – and you can get it for its lowest price yet at Amazon.
Don't miss: the best gaming laptop deal so far
Amazon is selling the Asus TUF F15 gaming laptop for just £549.99 – a £250 saving on the regular price of £799.99.
It's easily one of the best Black Friday gaming laptop deals we've seen so far, and this model is particularly good for kids and teenagers. So, if you're a parent thinking about buying your gamer offspring their first laptop, this deal is not to be missed.
With a large 15.6-inch screen with a high 144Hz refresh rate, plus an RTX 3050 graphics card, this is a great choice for anyone who wants to play fast-action games such as Fortnite or Overwatch.
Still using a manual toothbrush? Here's what you need
Upgrading to an electric toothbrush is one of the best ways to improve your mouth health and get a superior clean. However, a lot of electric toothbrushes are packed with unnecessary over-the-top features and eye-watering prices.
That's where the Oral-B Pro 1 comes in. It's now just £25 at Amazon and does exactly what you need an electric toothbrush to do, without all the faff of Bluetooth connectivity to an app and built-in LED displays. It's simple, it's straightforward and it includes a handy pressure sensor to ensure you're brushing correctly. Bargain.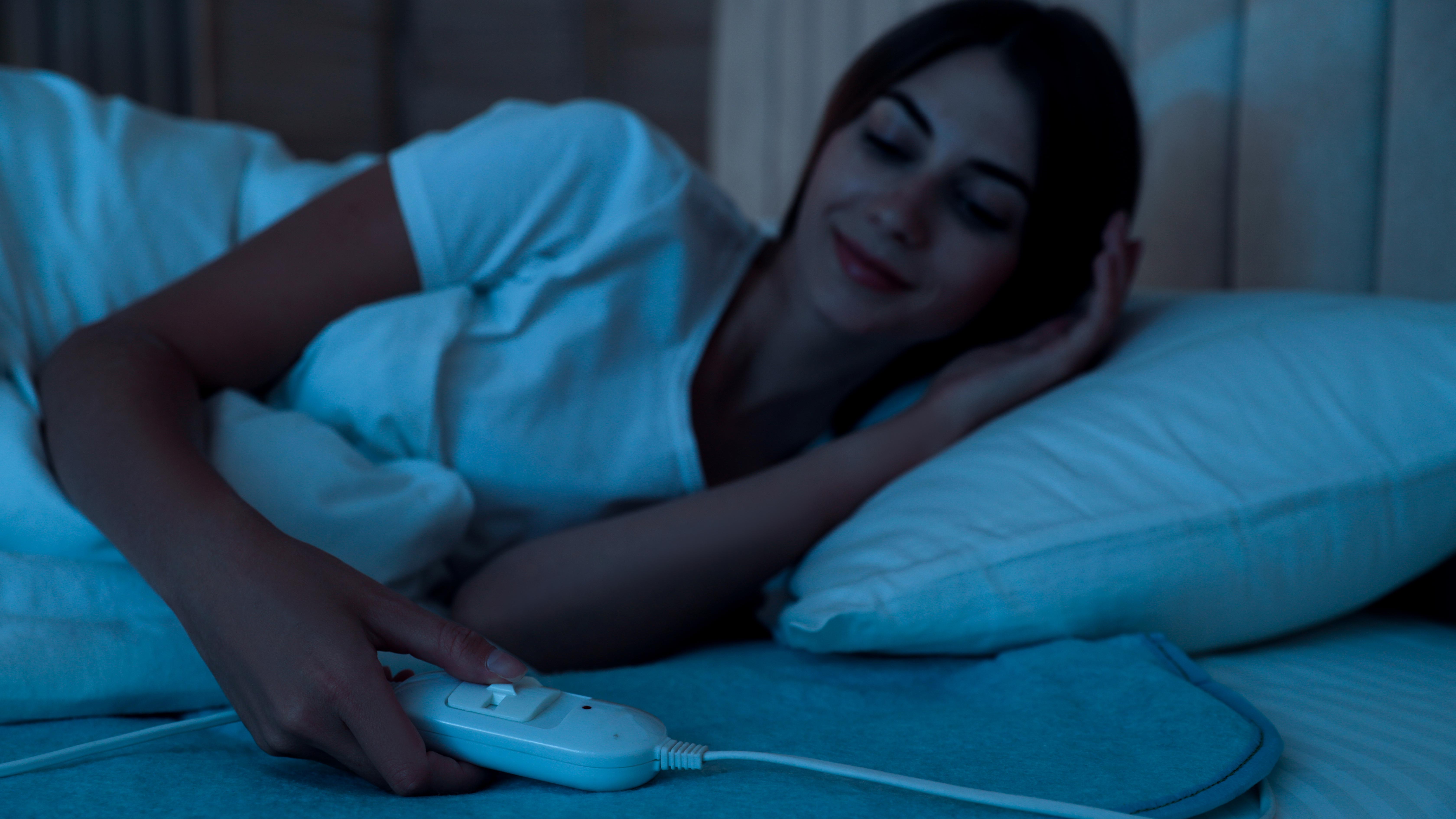 Electric blankets from £29.99
It's definitely getting colder… If, like us, you're reluctant to turn the heating on yet, an electric blanket might be a worthwhile investment. 
Amazon has a whole load of discounts in its electric blanket selection, with prices starting from just under £30 for a budget double electric blanket from Bedsure, all the way up to, er, over £2,000 for 'intelligent' blankets with all kinds of smart functionality.
Personally, we'd stick to the £40-£60 mark – you can get something that does the job well in this range. But it depends on the size of your bed and how much luxury you're looking for, of course. Here are some highlights.
6 of the best deals at Amazon this morning
There's loads going on in the Amazon sale this morning – you name it, there's a discount. Here are six of our faves so far…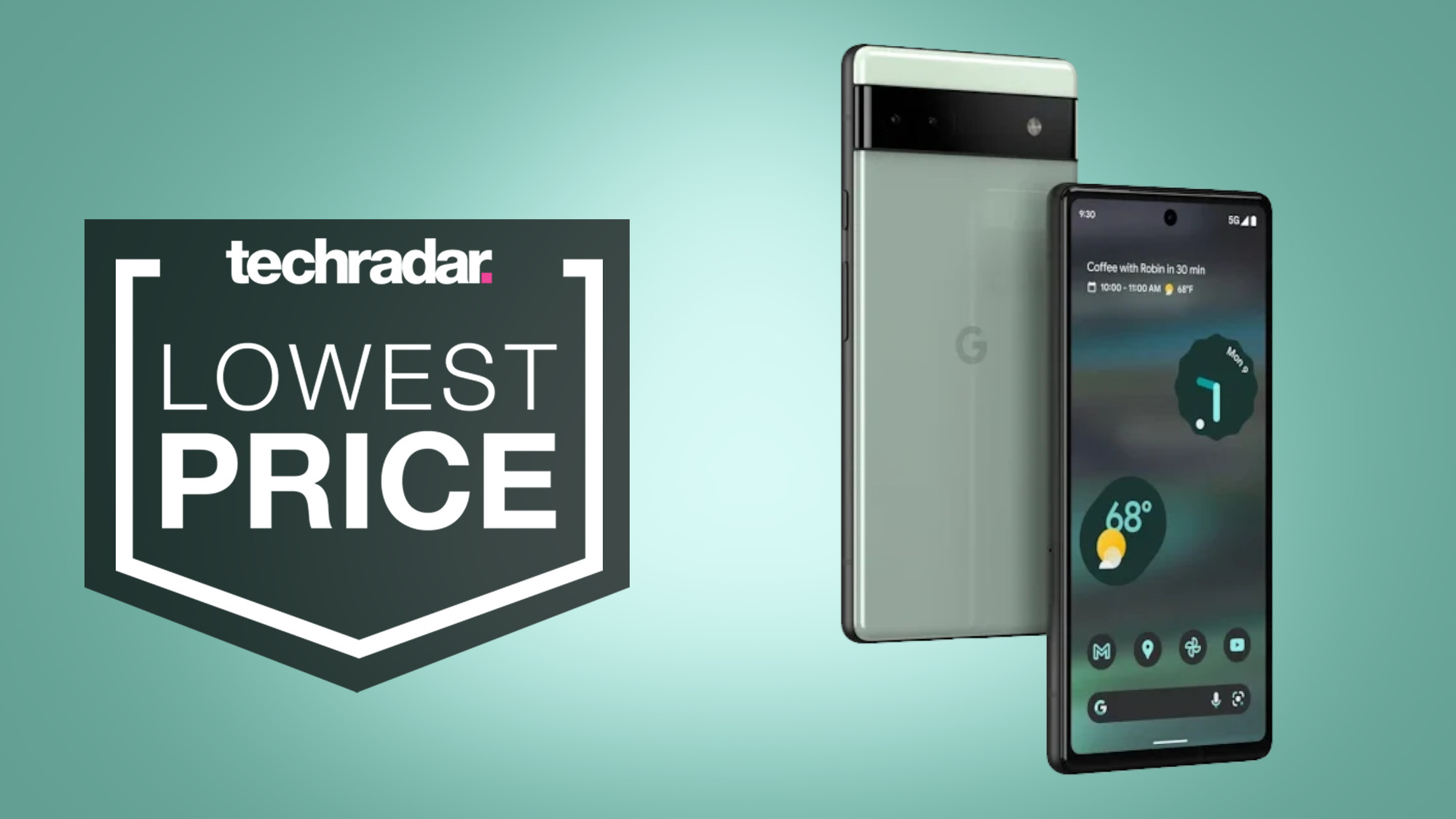 Powerful budget smartphone gets a price cut
The excellent Google Pixel 6a has dropped to just £299 at Amazon. That's £100 off the usual price and brings this excellent mid-range device down to its lowest price yet. 
The Google Pixel 6a is essentially a stripped-down version of the excellent Google Pixel 6 flagship device from 2021. It's got the same speedy Tensor chip inside and overall design, but with a few tweaks here and there.
The combination of a powerful chip, a unique design, and an excellent camera makes it easily one of the most fully featured phones at this price point. In particular, the potential for camera wizardry provided by the Tensor chip – such as Magic Eraser – is something you'll struggle to find on rival mid-range devices.
It's also on sale at the Google Store for the same price.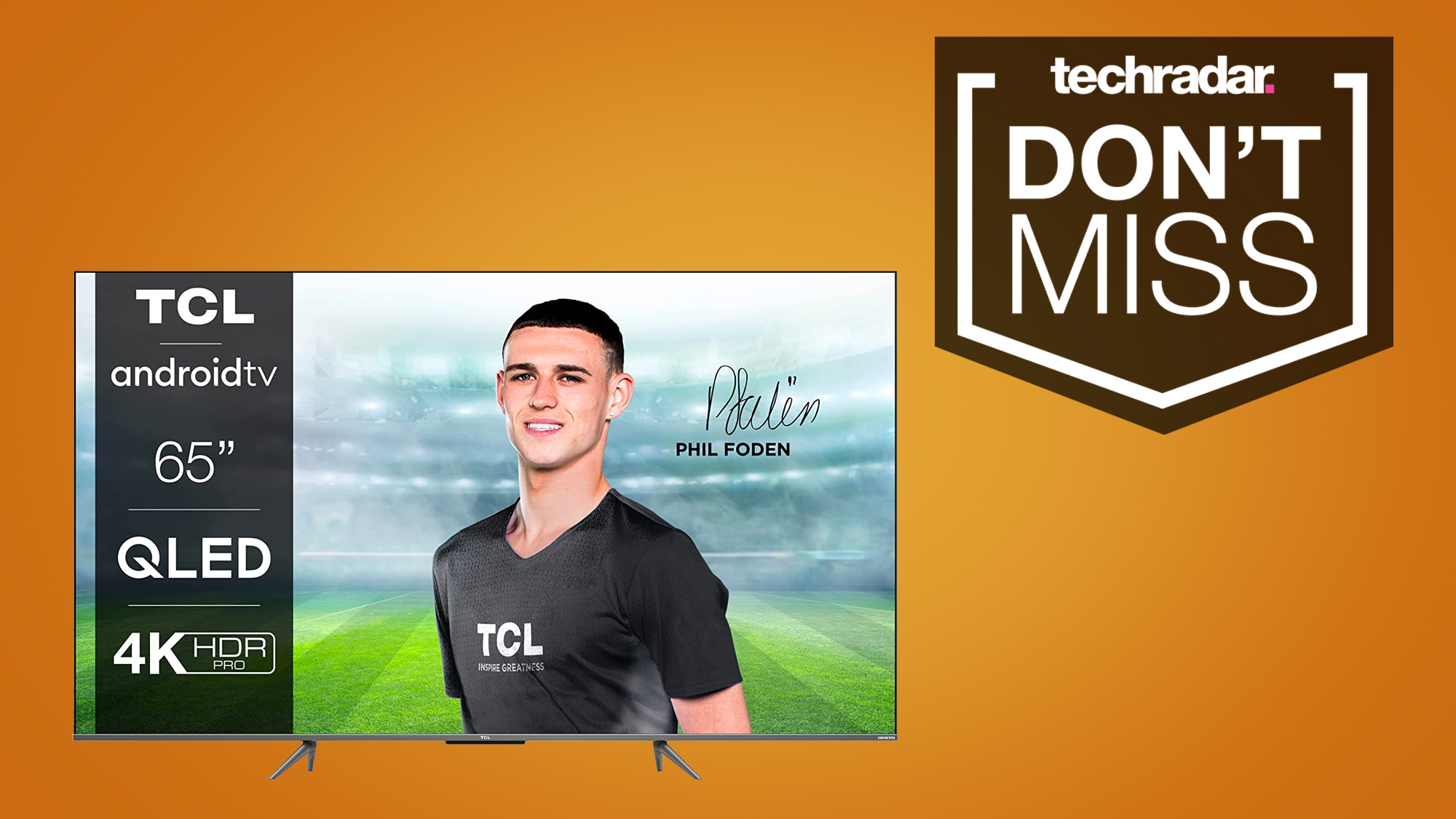 A must-buy TV for football fans ahead of the World Cup
The 2022 FIFA World Cup is right around the corner – and, if you're like us, you'll be inviting your friends around to enjoy as many matches as possible. But what if your TV isn't up to scratch?
Right now, one of the best offers on an large screen yet affordable display is this TCL 65-inch QLED TV. Pre-Black Friday, this 65-inch screen clocked in at at £699, but it's received a hefty reduction and you can now get £150 off at Amazon.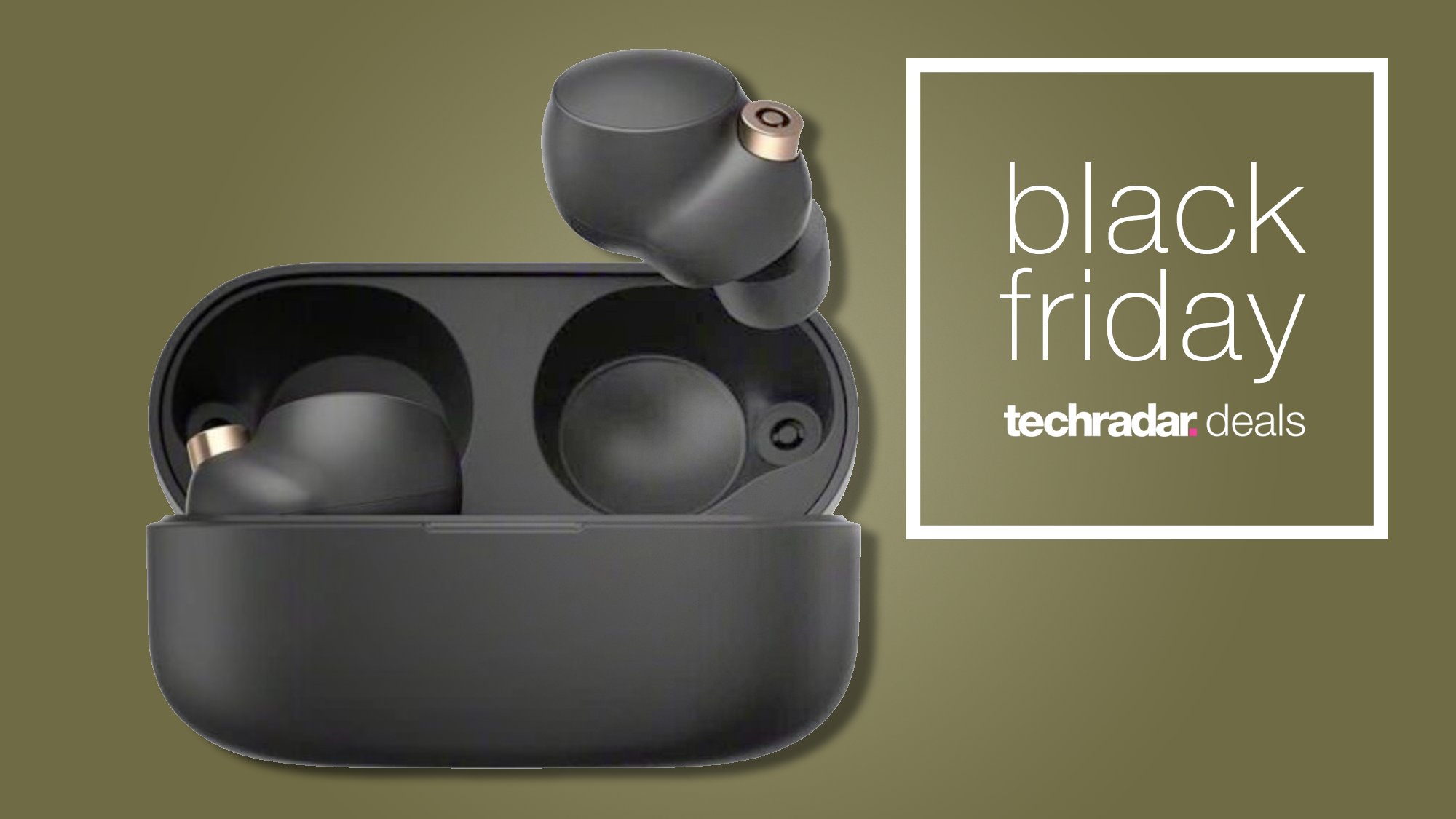 This is not a drill: Sony's five-star earbuds just dropped to their cheapest price ever
We've already seen some fantastic deals on Sony headphones in the early Black Friday sales at Amazon – and that only continues with the launch of the retailer's main sale today.
Regular readers and audio lovers will need no further fanfare from us regarding the excellent Sony WF-1000XM4 true wireless earbuds. Now, you can get the excellent Sony WF-1000XM4 true wireless earbuds for the lowest price we've ever seen.
We awarded these top-tier, class-A Sony buds the full five stars in our review. They deliver stunning sound quality, strong active noise cancellation and a solid eight hours of battery life. 
If you're looking for a deal on some of the best noise-cancelling earbuds this Black Friday then you've just found them. 
Thanks for joining our live coverage of Amazon's Black Friday Week
The retailer's big end-of-year sale got underway at midnight and there are thousands of deals live right now across the site. We've dove into the huge pile of overflowing offers and emerged with some of the very best ones to share with you right here.
Stay with us throughout the day and for the week ahead to get all the latest news on Amazon's Black Friday deals extravaganza, including our top picks and expert buying advice from across the team here at TechRadar.