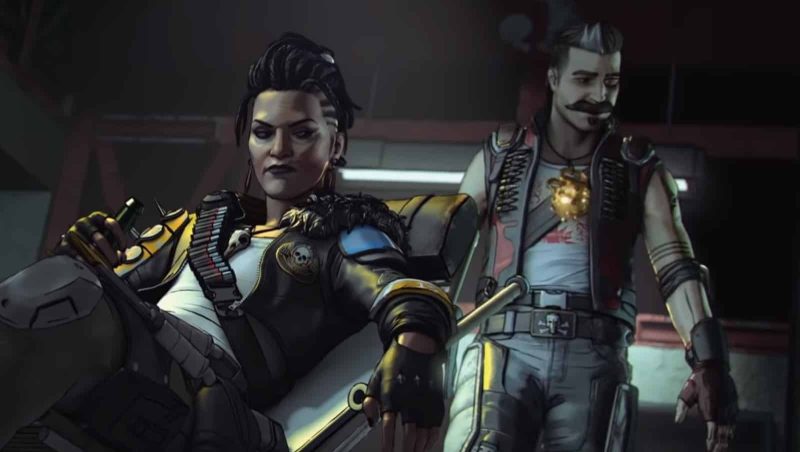 Developer Respawn Entertainment's hit battle royale Apex Legends is getting set to enter Season 12, with some changes and updates sure to come but most importantly – a new legend.
It looks like Respawn has already started to tease who that legend will be. If you find yourself looking down on Storm Point, and landing near North Pad, make sure to look up.
You'll see a ship almost crash land, but then seemingly explode with one piece breaking off and landing on the beach. It's marked with the same symbol that represents Salvo, the same place where Fuse – and his just as bombastic friend Mad Maggie – are from.
So it looks like the new legend will possibly be Mad Maggie herself, which ultimately does sound cool. The voice lines between the legends and little details that come out of them have always been a part of what makes them so easy to love, and Maggie will likely be no different.
However there will still be many players who will have their problems with her, simply because she's probably not the new medical legend that players have been asking for. Lifeline has been quite lonely as the only medic in the game since launch, and it's time to shake that up.
Source – [Twitter]