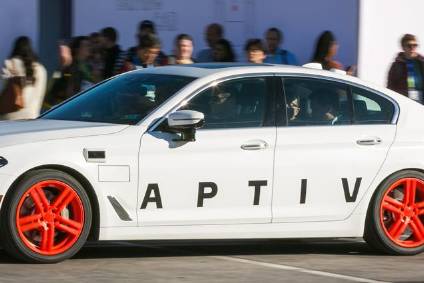 Aptiv has reported fourth quarter 2021 US earnings of $0.06 per share. Excluding special items, the result was $0.56 per share. Revenue dipped 2% to $4.1bn while net income was $15m compared to $283m in Q4 2020. Operating income margin was 6.3%, adjusted operating income $273m compared to $476m in the prior year period, and adjusted EBITDA $461m.
Full year revenue rose 20% to $15.6bn, net income was $527m compared to $1,769m, operating income margin 7.6%, adjusted operating income $1,230m, compared to $867m in the prior year, and adjusted EBITDA $2,001m.
"In 2021, Aptiv continued to build on its track record of industry leadership, strong execution and financial strength, despite the continued challenging operating environment," said Kevin Clark, president and CEO.
"Aptiv's record above-market revenue growth and new business awards of $24bn validate the strength of our industry-leading portfolio and commitment to delivering value for customers."