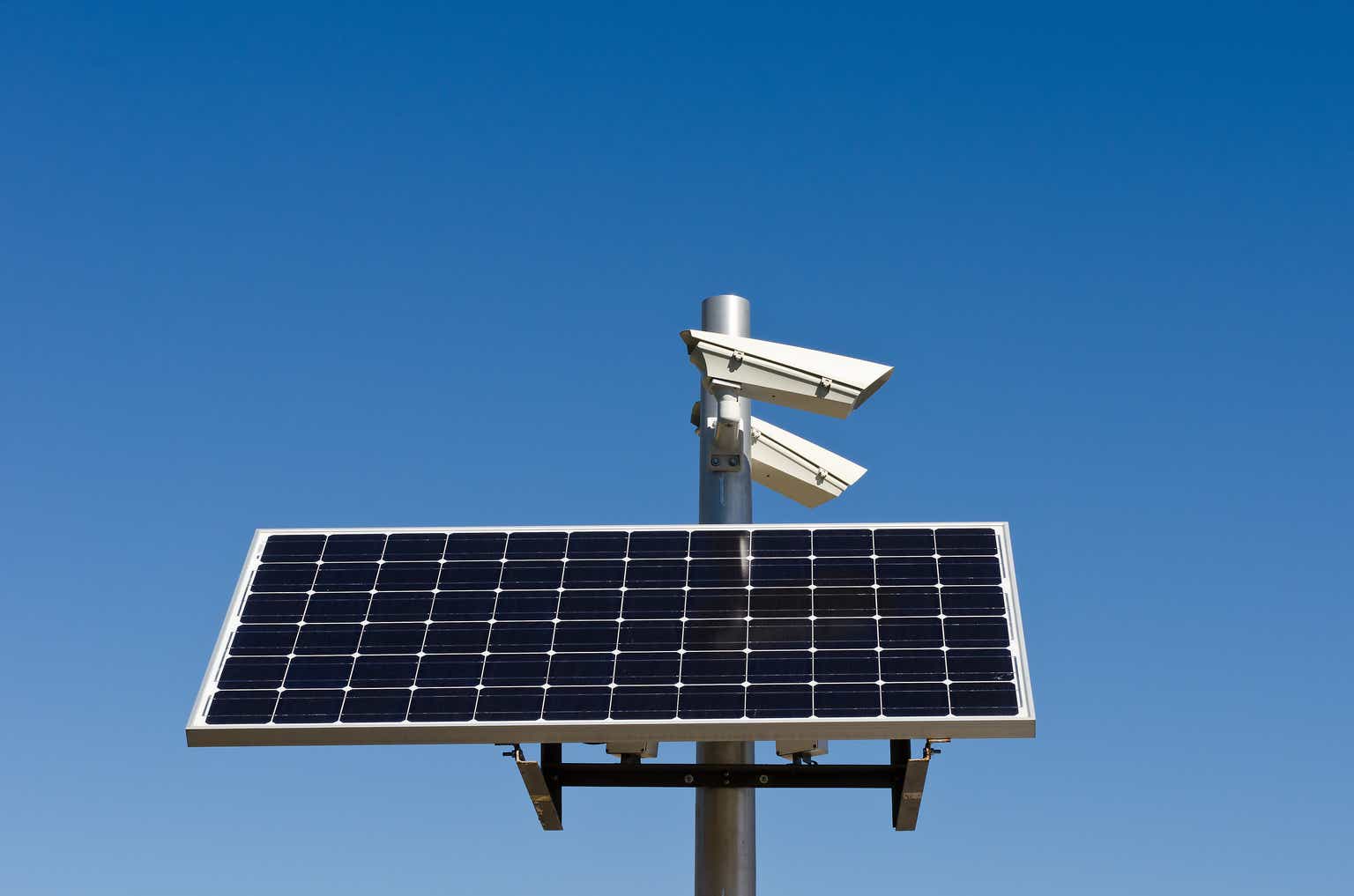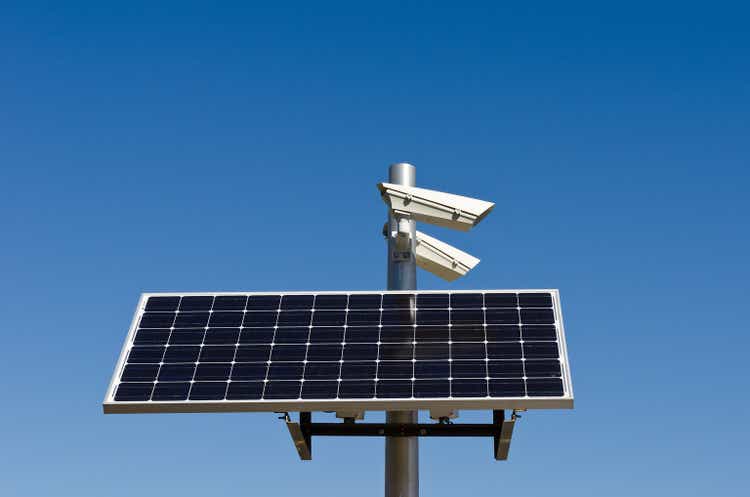 "Truth is like the sun. You can shut it out for a time, but it ain't going away." ― Elvis Presley
Today, we take our first in-depth look at Array Technologies Inc. (NASDAQ:ARRY). Like so many small concerns in the high beta parts of the market, such as EVs, alt-energy, and AI, Array's shares find themselves on the scrap heap and deep in 'Busted IPO' territory. Are the shares now oversold? We attempt to answer that question via the analysis below.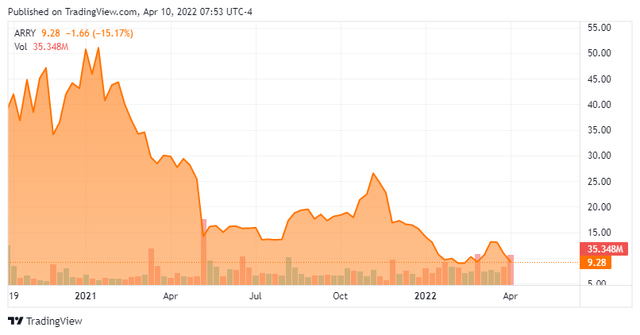 Company Overview:
Array Technologies is headquartered in Albuquerque, NM. The company manufactures and supplies solar tracking systems and related products. Among its offerings are:
SmarTrack: A machine learning software that is used to identify the optimal position for a solar array in real time to increase energy production.
DuraTrack HZ v3: A single-axis solar tracking system.
Solar trackers are becoming increasingly important to the industry and according to the company result in a 25% overall energy increase compared to a fixed tilt setup. Array's trackers are manufactured to require zero scheduled maintenance throughout the lifetime of the project. This leads to very low cost of ownership and Array's products are agnostic so will work with any manufacturer of solar panels.
The stock currently trades just above nine bucks a share and sports an approximate market capitalization of $1.4 billion.
The company appointed a new CEO earlier this month who will be charged with improving the firm's margins among other operational improvements. Late in March, Array announced it would be making some minor adjustments to previously released financial statements.
In November, the company announced a significant acquisition. It purchased Soluciones Técnicas Integrales Norland, a Spanish-based manufacturer of solar trackers, for $407 million and 13.9 million common shares, valued at just over $300 million. This amounted to a bit over three times annual sales at the time as STI Norland generated ~€200 million of revenues and €43 million of EBITDA in 2020. The purchase expanded the company's footprint to Spain, Latin America and Brazil. The acquisition should produce considerable synergies and significantly improve margins thanks to manufacturing efficiencies.
Fourth Quarter Results:
On April 5th, the company posted fourth quarter numbers. On a GAAP basis, the company lost a quarter a share, significantly below the consensus. Revenues grew nearly 22% on a year-over-year basis, which beat expectations.
Results were impacted by a substantial decline in gross margins as a result of higher input costs and many projects being moved out from the 2021 fiscal year to 2022. The company also had a large mix of lower priced, legacy contracts in the quarter.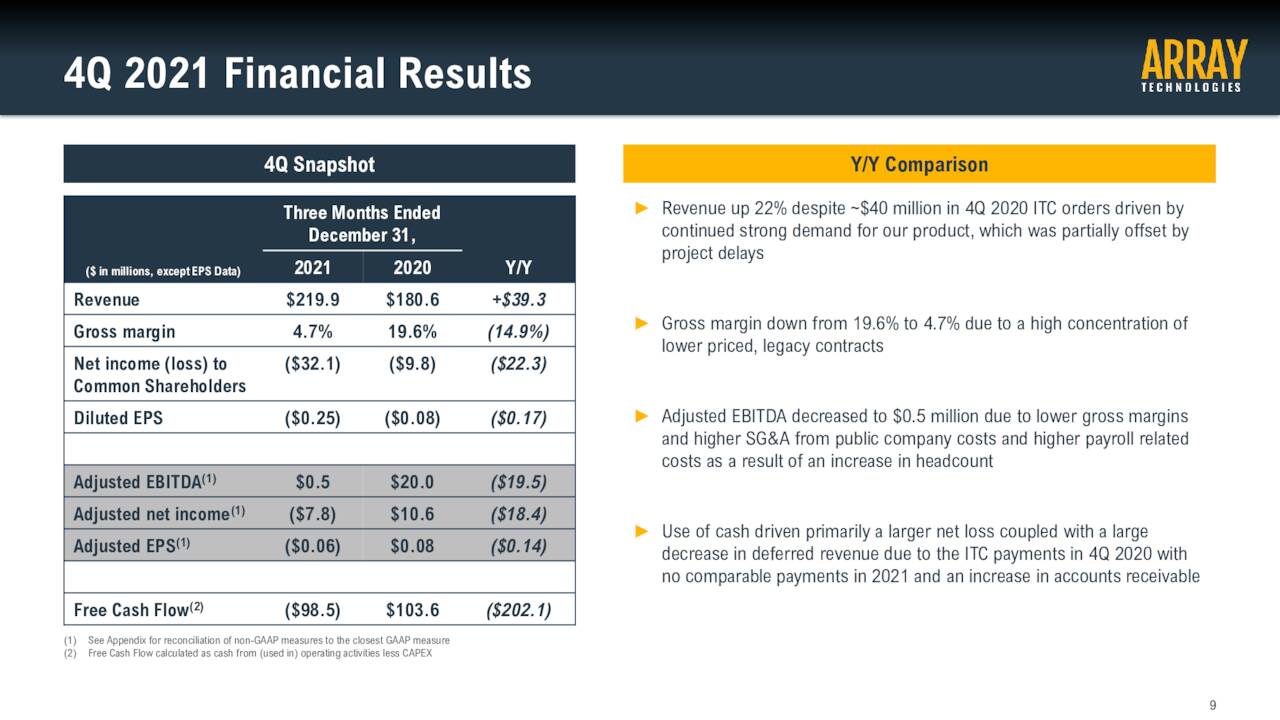 The company's customer demand and order book remain strong. Array has $1.8 billion in executed contracts and awarded orders as it opens FY2022, just over $400 million from its recent purchase of STI Norland. The company also just announced a significant new contract win one week ago.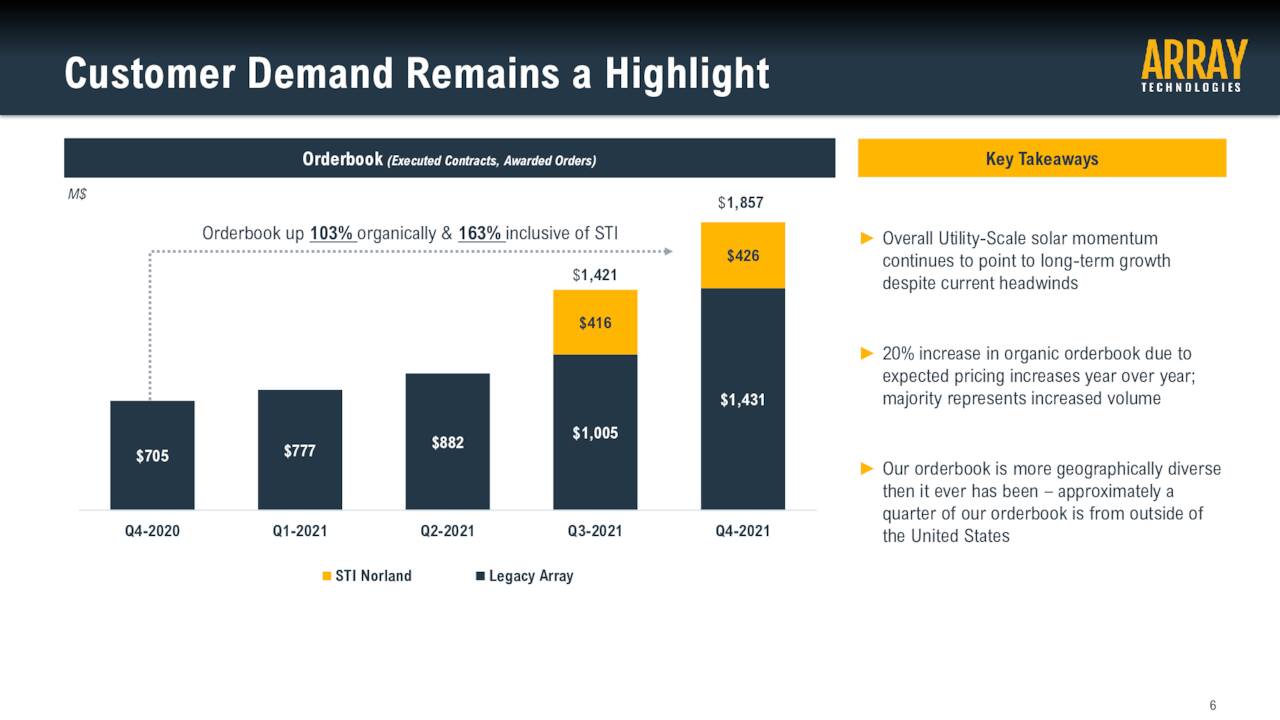 Analyst Commentary & Balance Sheet:
Analyst opinion on the company's prospect is very mixed at the moment. So far in 2022, a half dozen analyst firms including UBS and JP Morgan have maintained or upgraded to Buy ratings on ARRY. Price targets proffered have ranged from $18 to $33 a share. Several of these contained downward price target revisions. Four analyst firms including Morgan Stanley have maintained Hold or Neutral ratings on the stock so far this year as well.
The company ended FY2021 with nearly $370 million of cash on the balance sheet against approximately $710 million in long term debt. Insiders are not active in the stock of Array at all. The only insider activity in 2021 and 2022 so far is a just over $190,000 purchase by a company director in August of last year. Approximately 11% of the outstanding float in the shares are currently sold short at the moment.
Verdict:
The analyst community has the company making 45 cents to 80 cents in profit roughly in FY2022 currently. Revenues are expected to rise to the $1.2 billion to $1.6 billion range implying 70% sales growth at the mid-point of that range. Management provided guidance for FY2022 revenue to be in the range of $1.45 billion to $1.75 billion during its fourth quarter conference call. It pegged its adjusted net income per share to be in the range of $0.55 to $0.74 a share in this fiscal year.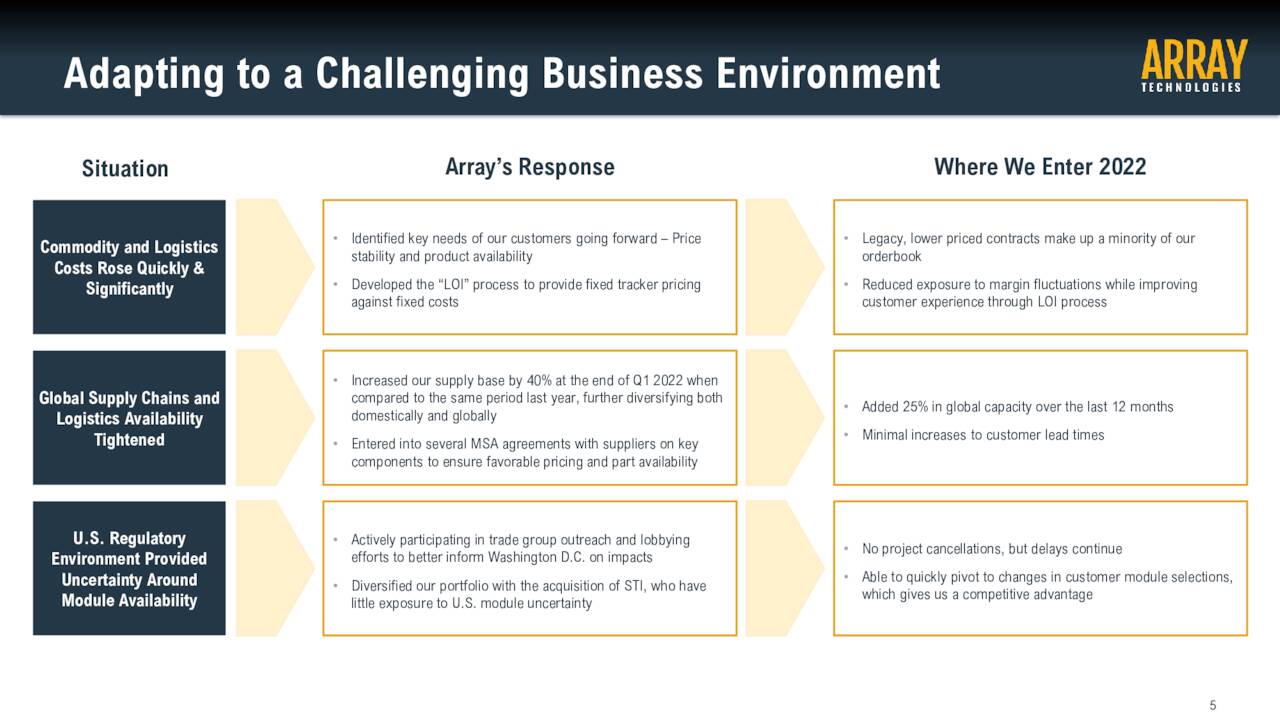 The company faces some ongoing challenges in FY2022. Like most manufacturers, it faces issues and higher cost inputs from a bottlenecked global supply chain as well as substantial commodity cost inflation. The shifting political landscape, where congress is very likely to change hands in November, probably will not be kind to the solar industry vis a vis any additional tax credits, subsidies, additional 'infrastructure spending', etc. as well. The administration recently extended the Section 201 tariffs on imported solar cells and panels for another four years.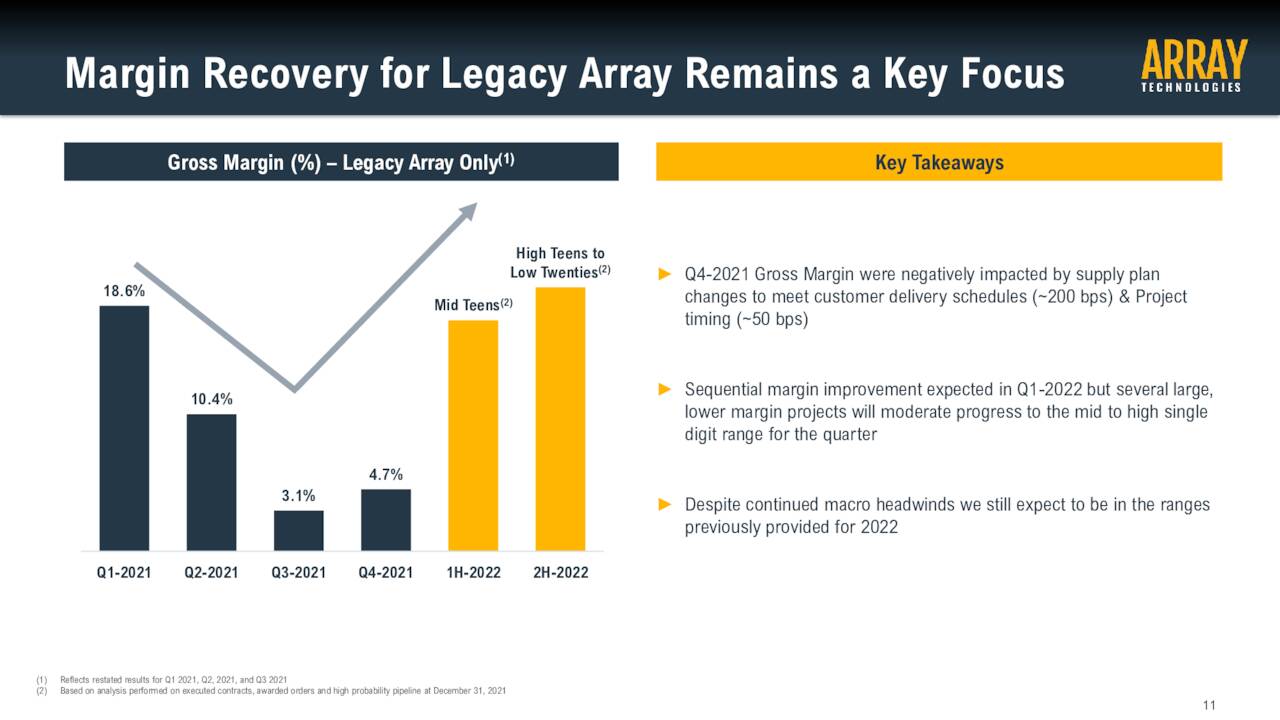 That said, gross margins are expected to improve in FY2022. This should be the key focus area for investors in coming quarters. The stock is not terribly expensive on a price to sales or price to earnings valuations based on its projected sales trajectory. However, until the company delivers on margin improvements the stock could trade sideways.
Given I think we are entering a Stagflation scenario and I am not sanguine on the overall market in this environment, I am incline to sit on the sidelines around Array until projected margin improvements come to fruition.
"You need to spend time crawling alone through shadows to truly appreciate what it is to stand in the sun." ― Shaun Hick
Bret Jensen is the Founder of and authors articles for the Biotech Forum, Busted IPO Forum, and Insiders Forum