"Burnout often happens after an extended period," says Jacky Francis Walker, an integrative psychotherapist and burnout expert. "Often after six to 18 months of working too hard for too long, with insufficient opportunities to refill the tanks."
The World Health Organization has only officially recognised burnout as an occupational problem since 2019, but Walker's analysis of how the condition operates will be familiar to many.
After almost two years of unprecedented disruption to our personal and working lives, burnout rates have surged among workers around the world. According to a survey by the US recruitment company FlexJobs, of the 75% of employees who reported experiencing burnout at work, 40% said this had occurred specifically during the pandemic. Similarly, in a survey by Asana of more than 13,000 knowledge workers in eight countries, 71% reported experiencing burnout at least once within the past 12 months.
Workplace wellbeing
With public health experts warning that "the mental health impact of the pandemic is likely to last much longer than the physical health impact", it's vital that organisations of all sizes act now to better support staff and reduce the risk of burnout. This isn't just a moral imperative; there's a clear business case for improving wellbeing in the workplace too.
As Louise Chunn, founder of the therapy and counselling directory welldoing.org, points out, "[Before the pandemic] 54% of all lost working days in Great Britain were attributed to mental health concerns and not physical sickness. Mental ill health is responsible for 72m working days lost and costs £34.9bn each year. Annually, it costs business £1,300 per employee whose mental health needs are unsupported."
Reducing burnout and improving wellbeing involves understanding the root causes of excessive stress. In the Asana survey, 46% of respondents said being overworked was a key factor, while 32% mentioned not being able to switch off from work, and 29% cited lack of clarity on tasks and roles. The survey also found that burnout leads to low morale, more mistakes, lack of engagement, miscommunication and more time required to get work done.
Know when to switch off
According to Walker, addressing expectations around workloads is crucial for companies to tackle at an organisational level. "Business leaders need to prioritise achievable workloads and identify practical ways of resolving the inevitable conflict between business needs and employees' wellbeing," she says.
"Organisations must set high expectations for clear and consistent communication from (and with) managers so that their teams know what they are expected to prioritise and know that their manager has their back [and] provide training for managers on what this looks like in practice."
Walker also suggests that "companies must learn to walk their talk: from the highest levels down, business bosses must demonstrate by their own actions that there is an off button and that everyone in the company is expected to have a quality of life outside of their work life."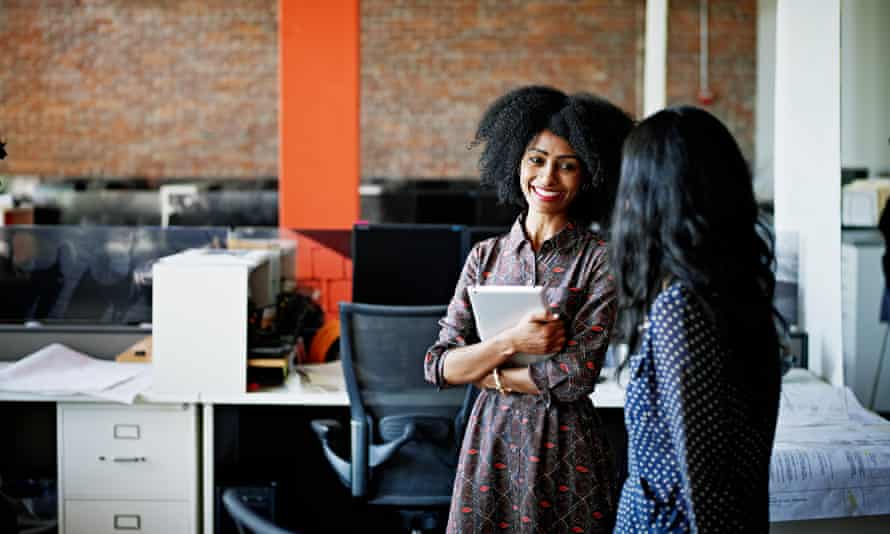 Get the systems right
One way to make workloads more achievable is to reduce the amount of time employees spend on "work about work": those activities that aren't the high value, skilled aspects of the role but are part of getting the job done. Work about work can be particularly time-consuming for those who are part of a team where talking about work and keeping on top of what's happening with work is essential. The move towards hybrid working, where staff are not physically present in a single location all the time, has exacerbated this.
Healthy relationships and clear communication between colleagues make teamwork more effective, but having the right systems in place plays an important role as well. For example, having a single project management platform, such as the collaboration tools offered by Asana, centralises communication within a team and helps with organising tasks. Using such tools establishes clear ownership and accountability for work, which tackles central causes of burnout.
For organisations set on tackling burnout and improving employee wellbeing, the benefits go beyond an anecdotal thumbs up from staff. In a 2019 research paper: Employee wellbeing, productivity and firm performance, there was a "significant, strong positive correlation between employees' satisfaction with their company and employee productivity". So putting in the effort to genuinely address how employees feel about work will lead to more efficient output. We've all had that feeling of enjoying a particular project and doing a great job with it. It makes sense that we work better when we're happier.
If you're experiencing burnout
Whatever efforts your organisation is making to improve wellbeing at work, you may still be feeling the long-term effects of stress. If so, know that it is not a personal failing and you are certainly not alone. "Talk to your manager early on if your workload is overwhelming or you need extra support," says Walker. "It may be obvious that suffering in silence is a guaranteed way to become burned out, but the energy to speak out gets eroded fast when entering a state of burnout."
Together, decide on changes to put in place. "Work out what practical steps you can take to stay on track," says Walker. "Streamline how you do things and look at what your manager could do. Perhaps they can help reduce your load, provide support, or get office routines updated to be more efficient."
To understand how the changing workplace has impacted companies and individuals, and for more information on how to make it work for you, download Asana's research report now