At 39, Rachel Furze never imagined she would be competing at a state level in a new sport.
Key points:
The mothers' cheerleading team formed three years ago after watching their children from the sidelines
'Blitz-Volcanoes' came first in the adult category at the Australian All Star Cheerleading Federation competition in Melbourne on Sunday
They train once a week, describing themselves as "competitive and fun"
But almost three years ago, she became inspired to join a new adult cheerleading group in Bendigo after taking her daughter to classes.
"I was a netball and tennis player. I never did dance, so it's been something different but heaps of fun," Ms Furze said.
"My daughter started when she was four.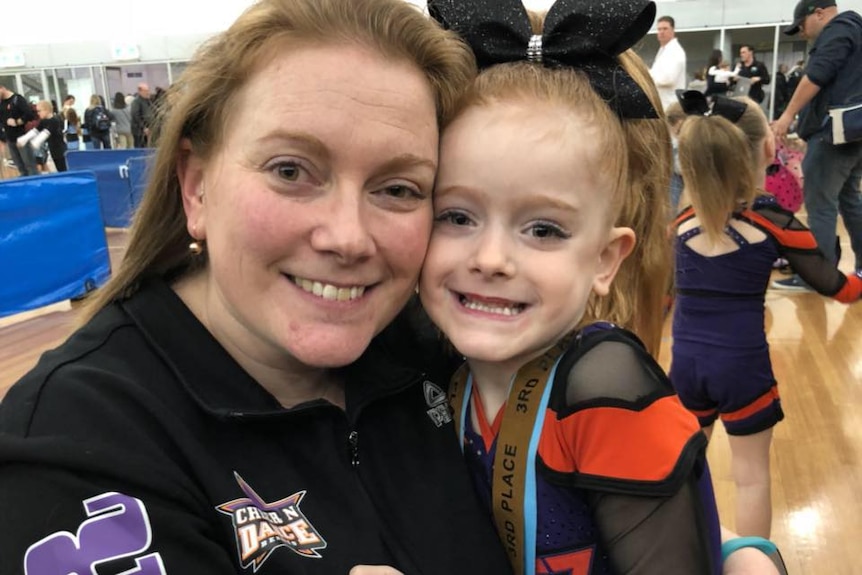 Fellow mother Bernadette Perez-Rodhe too joined the Blitz-Volcanoes team.
Ms Perez-Rodhe, 26, said she found it difficult to return to professional dancing after having her sons, now aged two and four.
So she decided to take up cheerleading.
"After having kids, I found it hard to go back to my dance background because it was too many hours and more than I could commit to — where this is an hour and a half," Ms Perez-Rodhe said.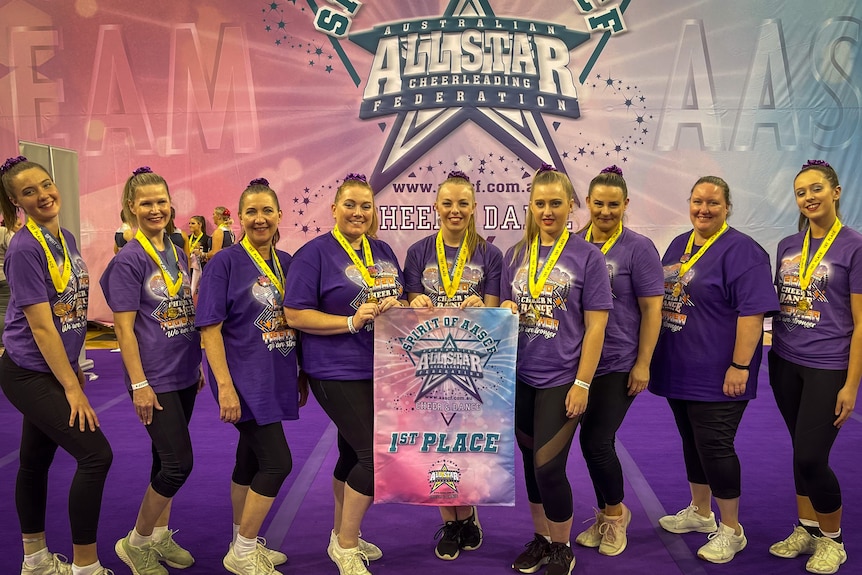 Exercising for fun
The team came first at the Australian All Star Cheerleading Federation state competition in Melbourne on Sunday.
The Blitz-Volcanoes compete in a special adult division that does not involve cartwheels, flips, or tumbles but stunts and dance.
"When we do a jump, we can have a giggle because we've all had kids," Ms Perez-Rodhe said.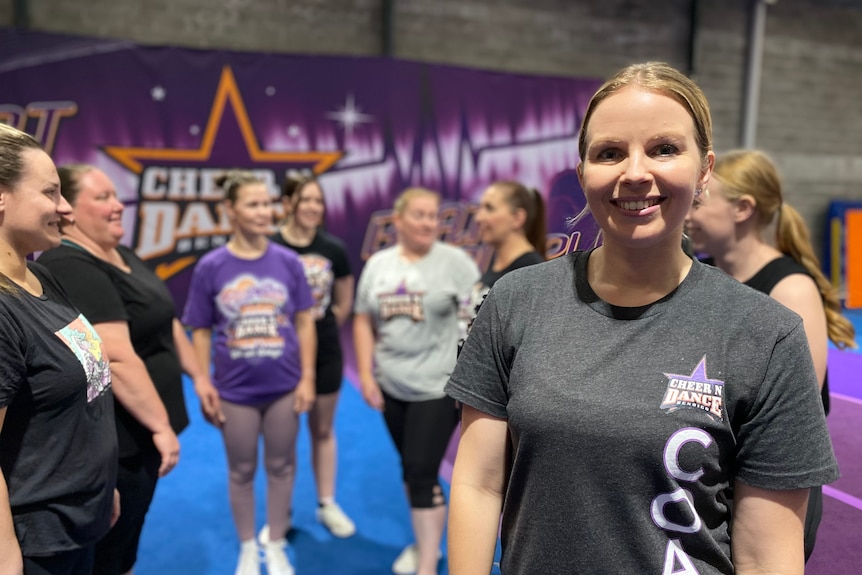 Coach Kim Manallack-Benstead said due to previous pandemic restrictions, the team had far less training ahead of their first major competition in more than a year.
"Last year during lockdown, they were committed to training online in their lounge rooms or bedrooms, which is hard to learn choreography,
Ms Manallack-Benstead said.
"The last seven weeks, they have put this routine together because last year we couldn't stunt, so even when we were in the gym they had to social distance."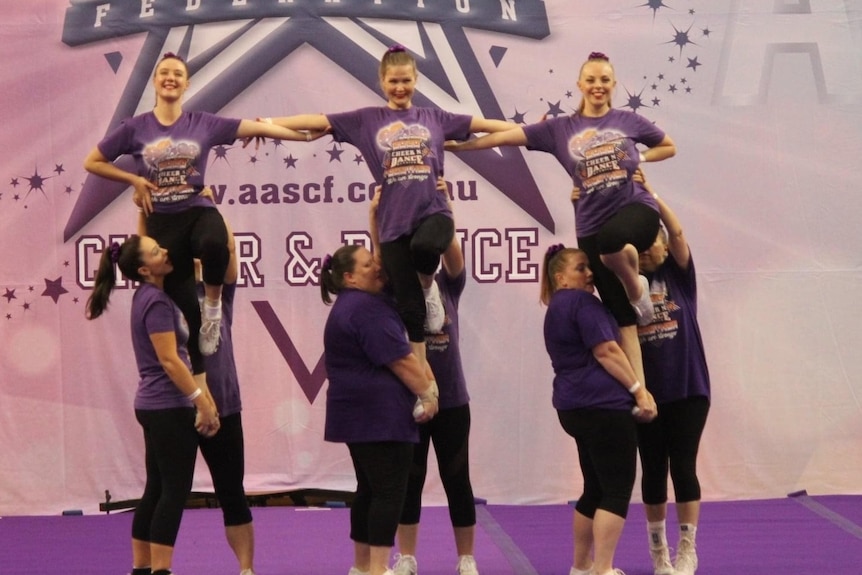 Ms Manallack–Benstead said the mothers were extremely dedicated.
"They're all understanding of each other that they're adults, and they have jobs and kids — but they have fun, and there is always laughter at training.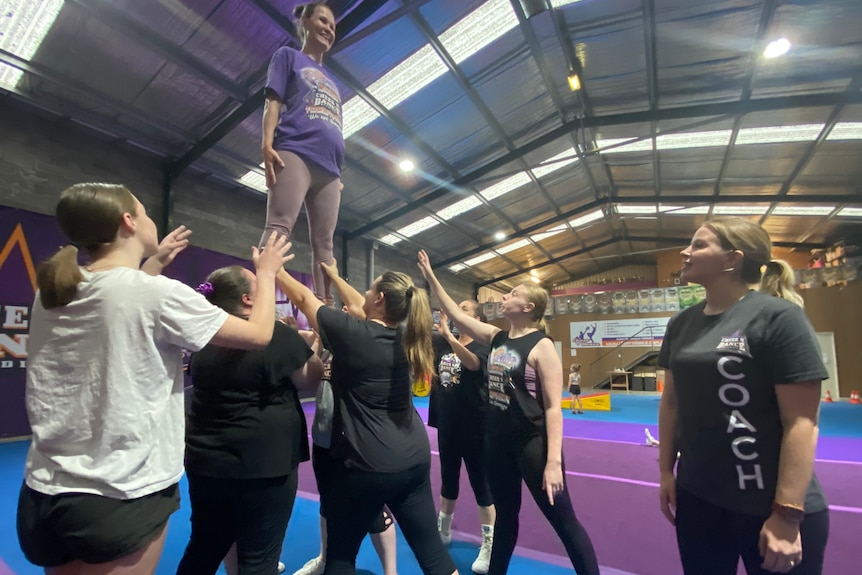 "We joke about doing a routine one day between the cheering parents and their children. It would be really cute."
'Mum is cool'
Ms Perez-Rohde said she found the sport had made her feel stronger.
"I've lost a lot of my baby weight from stunting because you're using so many muscles in your body, but it doesn't feel like a massive workout," she said.
"We're all quite competitive, but we all have that fun factor as well."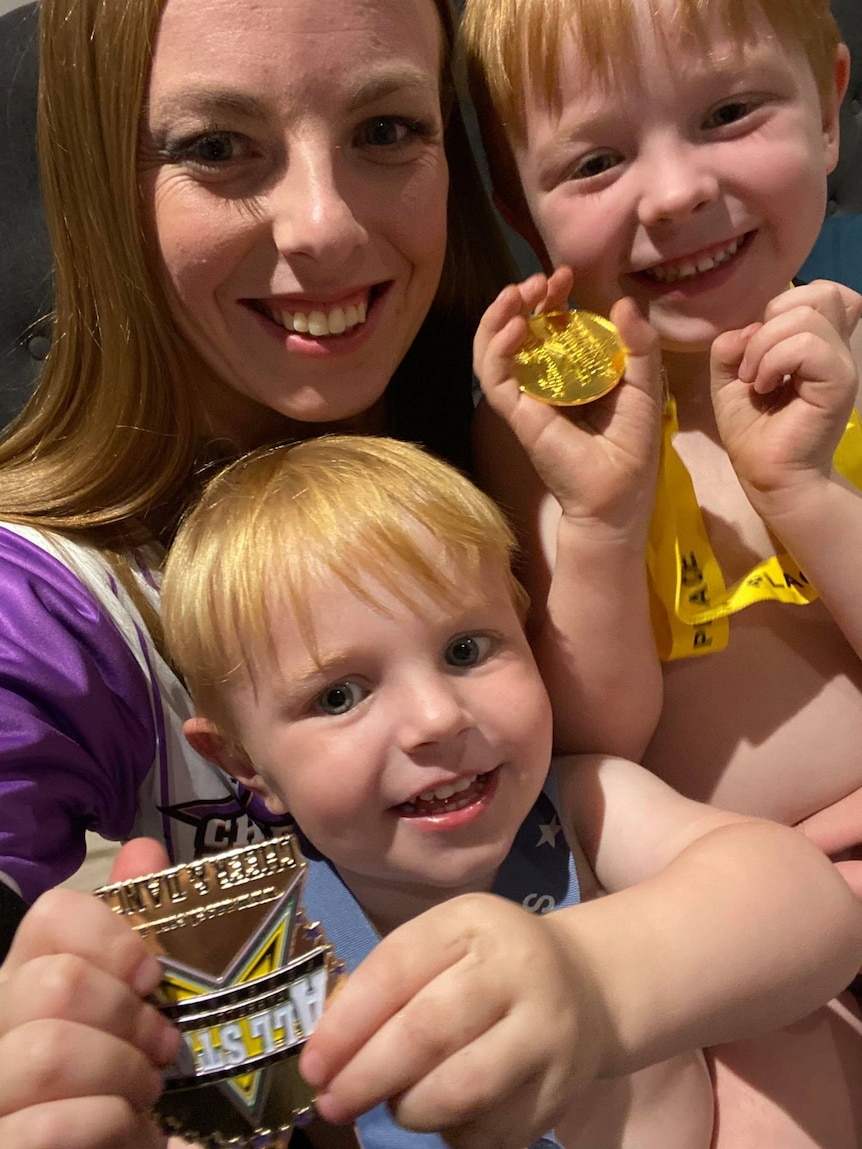 The cheerleader's two toddlers also adore seeing their mother return from competitions.
"They think it's fantastic when I come home from a competition with a bow in my hair, Ms Perez-Rohde said.
"They put on my medals. They just think it's so cool that mum goes to cheer.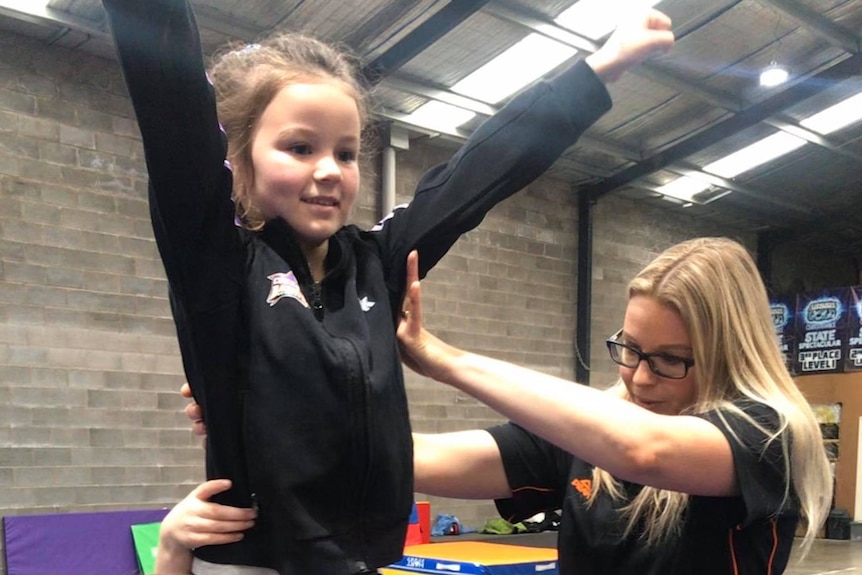 The mothers say the sport brings plenty of  cheer into their lives.
"I love competing. It's super exciting just to be on the floor again after so long," Ms Perez-Rohde said.
"It's time that I get to do something I really enjoy."