Teacher planners are a hot topic of conversation on the WeAreTeachers HELPLINE group. Educators are always in search of the perfect planner, one that will help them keep up with lessons, meetings, activities, and maybe even their personal lives too. We rounded up the planners teacher recommend most to each other. Take a look and find your own new favorite!
(Just a heads up, WeAreTeachers may collect a share of sales from the links on this page. We only recommend items our team loves!)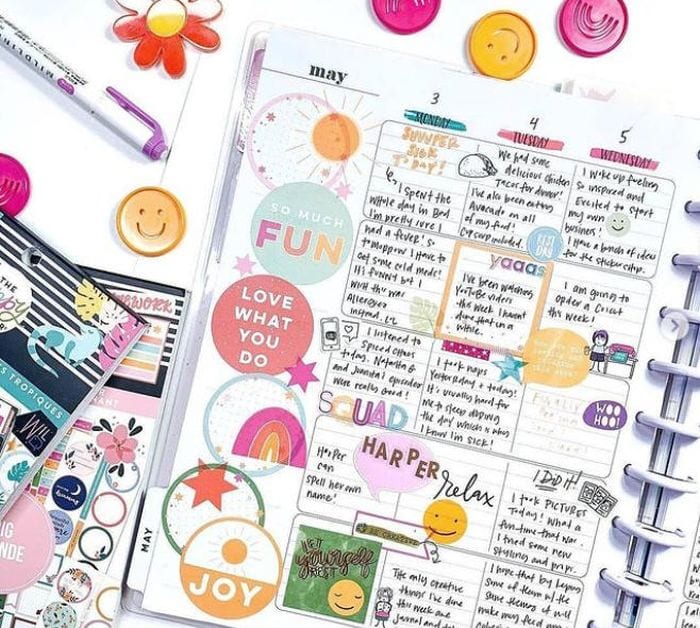 Teachers simply adore The Happy Planner! They recommend this brand more than any other on the WeAreTeachers HELPLINE group. Brooke R. gushes, "Love my Happy Planner! It's awesome. Plenty of room for lesson planning! I bought notes pages and folder inserts, so I take it to meetings and use it to take notes, write dates and keep any handouts I'm given!"
Look through the many customizable layouts and choose one that's right for you. There's a category just for teacher planners, but be sure to check out other options too. Then add stickers, folder pages, and other accessories, and keep them all together with binder discs that come in a variety of colors and sizes. Planner box kits are a cool option—find everything you need in one big kit, including themed stickers and accessories.

This brand is another perennial favorite among experienced teachers. Blue Sky makes a wide variety of planners in different styles. Their teacher planners include monthly calendar pages and weekly pages, with plenty of room to write individual class plans. You'll also find handy teacher reference pages like class birthdays and contact info. Choose from floral, polka dots, or plain black covers. You may also like Blue Sky's Academic Year planner, made for teachers and students.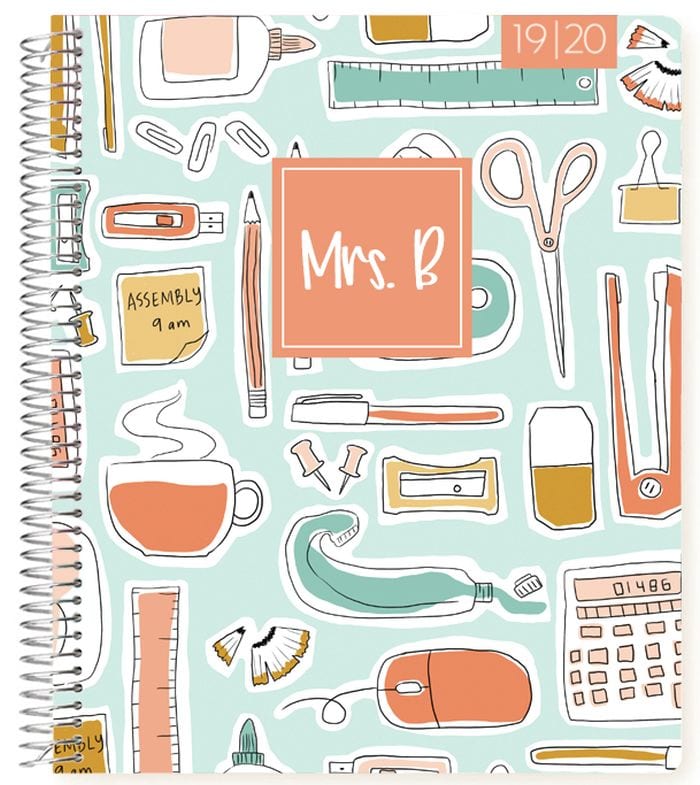 When Plum Paper says "personalized" teacher planners, they truly mean it. First, narrow your choices by grade level (Pre-K, Elementary, or Middle/High). Then choose from multiple sizes and layouts, plus dozens of personalizable cover patterns. Customize your planner further with pre-printed pages showing subjects, times, and other details. You'll also find a variety of accessories and add-ons. If you want a planner that meets your very exacting standards, Plum Paper is the way to go.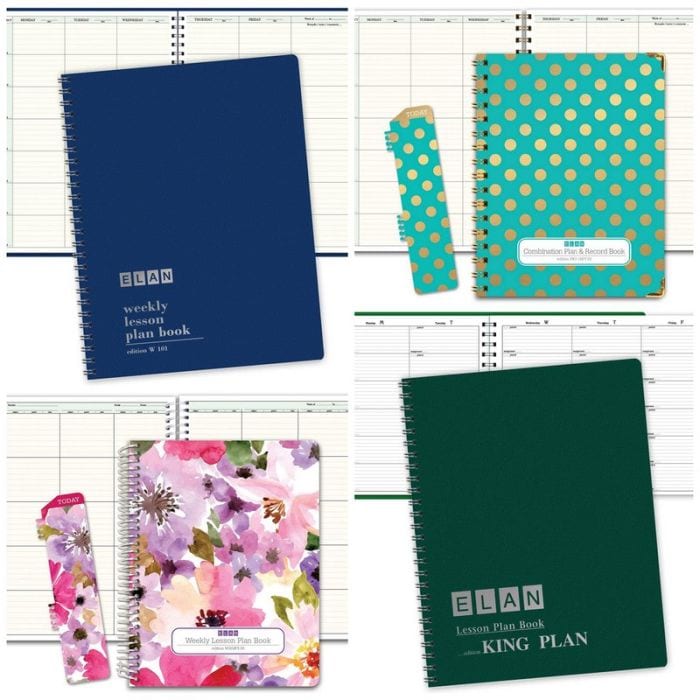 When you're looking for a quality basic planner, Elan is one of our favorite go-to options. Elan understands that some teachers prefer planners with days listed horizontally across the top, while others like the days listed down the side. They also offer 6, 7, and 8-period versions, so you'll have the space you need no matter how many classes you teach each day. There's even an oversized option with fold-out pages for those who need more space to squeeze everything in. Here are a few versions to consider:


These undated planners cover an academic year, giving you plenty of space for lessons plans, scheduling, and more. The colorful cover (four options available) is protected by a frosted plastic overlay, and the spiral binding allows the planner to lay flat for easy use. Extra pages include grade book spreads, sub info, contacts, and even field trip planners!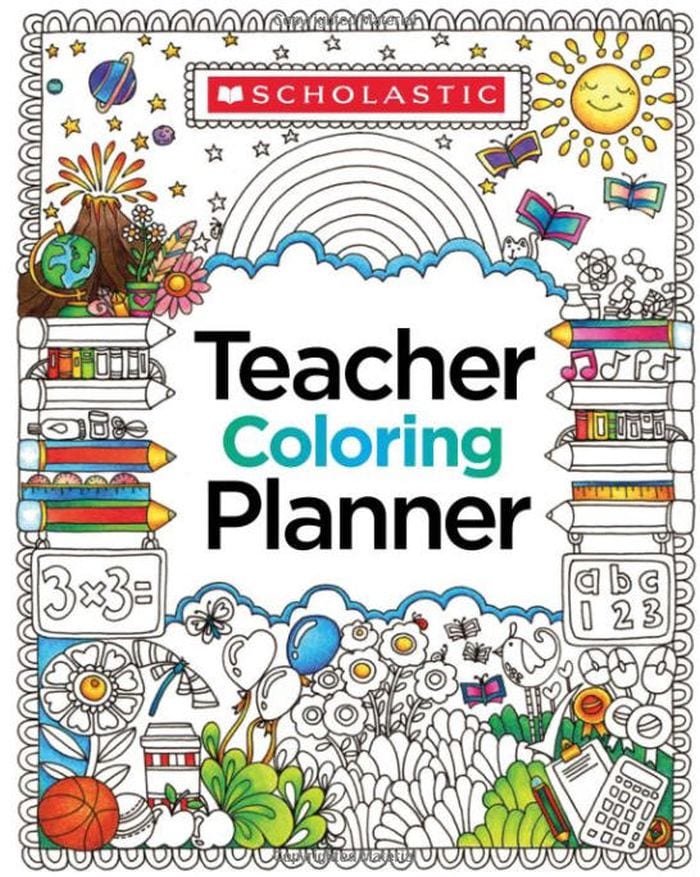 Planning can be stressful, so we love this planner that incorporates coloring pages and borders that are perfect for mindful relaxation. The planning pages are ample, with both monthly and weekly spreads. Other welcome additions include a folder page and space for notes, holidays, and birthdays.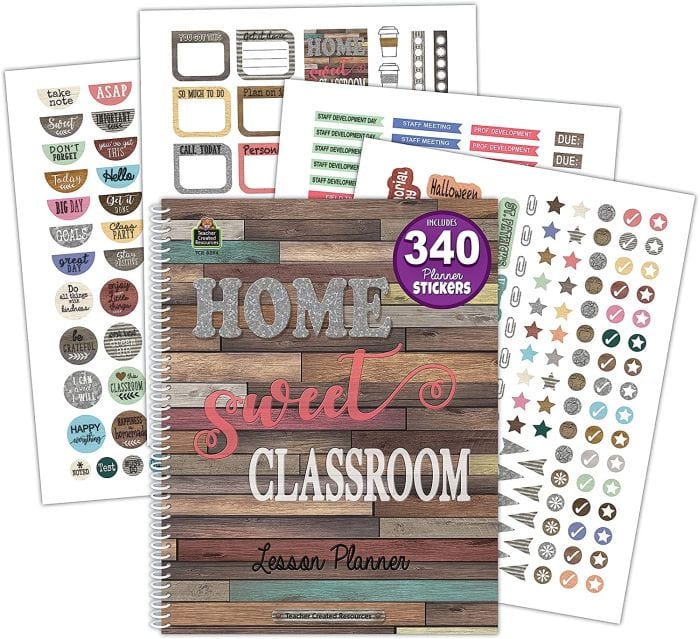 Love stickers? This is your planner! You get more than 300 stickers to really personalize this planner and make it your own. It includes academic year monthly spreads and 40 weekly page spreads for lesson planning.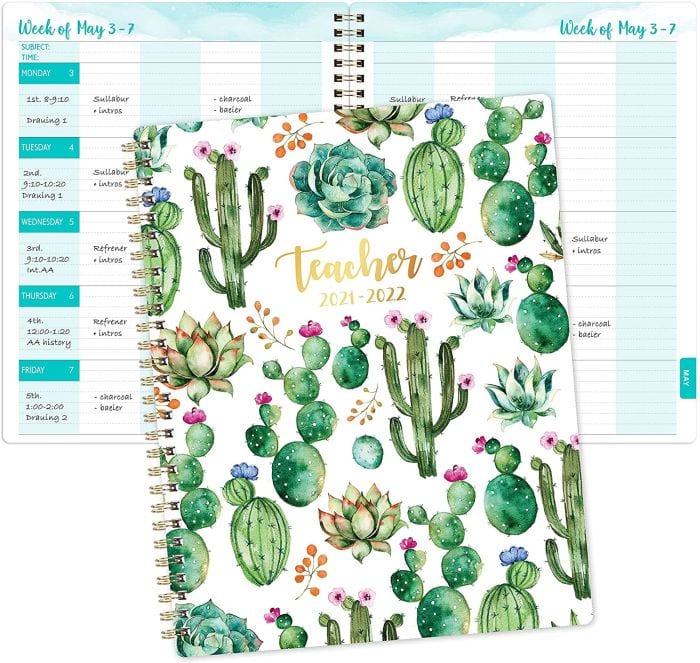 If you don't want to spend a whole lot, Maalbok's planner is a smart choice. It includes monthly and weekly spreads for an entire year (53 weeks). There are pages for special dates and birthdays, weekly activities, and reference info. The spiral binding allows it to lay flat to make writing in it easier.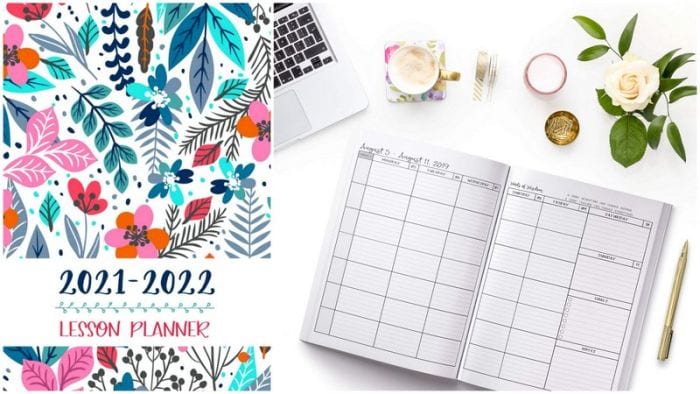 Looking for a bargain planner? This basic option won't break the bank. You don't get a spiral binding or many bells and whistles, but it'll cover most of your needs. It has hundreds of 5-star reviews on Amazon, so this is definitely a teacher's top pick.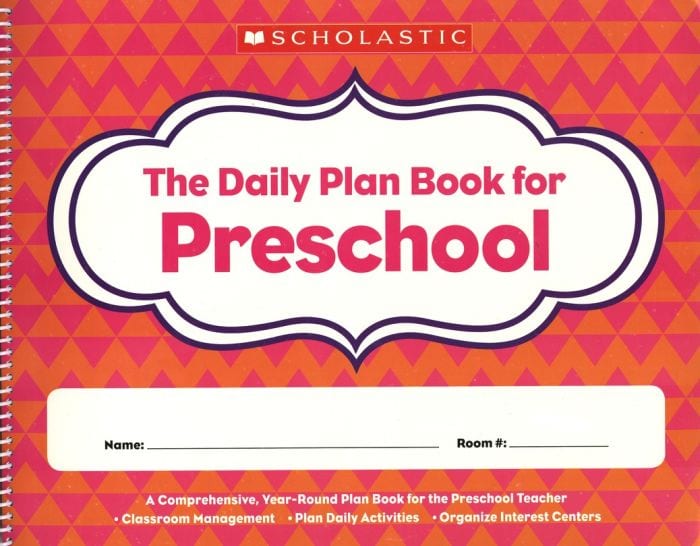 Pre-K teachers have different planning needs, and this book is designed just for them. It's nice and big with a bright cover, so it won't get lost in the clutter on your desk. There are additional pages for student details, sub info, classroom layouts, birthdays, and much more.