It seems that everyone is getting into the generous spirit of the holidays, even Beyond A Steel Sky developers Revolution Software. As part of a holiday gift to their players, they've decided to make PS5 upgrades from the PS4 version of the game free starting on December 23, 2021.
The news was announced to players through Revolution's Discord server, to the delight of many players.
"When Some of you asked whether the PlayStation 4 version had a free upgrade to PlayStation 5, and we saw how sad you were that it didn't, and we saw your adorable wide eyed faces, we couldn't bear the thought of disappointing you" said Wendy Fritscher, communications manager at Revolution Software.
"So we went back to Sony and told them about how amazing you all are and…From December 23rd on Beyond A Steel Sky will offer free PlayStation 4 to PlayStation 5 upgrades. A little Christmas gift for you."
You can check out the post for yourself through this screenshot here: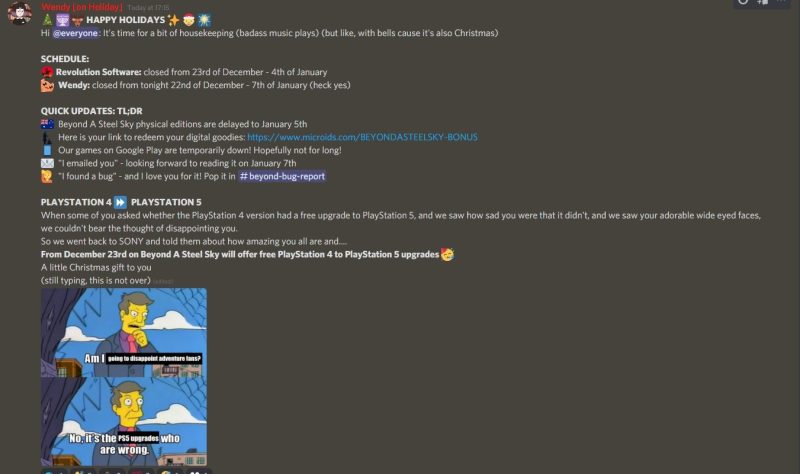 Source – [Revolution Software Discord Server]