Scuderia Ferrari had always been brilliant at creating legends. Furthermore, their undefeated spirit and their will to keep striving, gives hope to budding talents in F1. Though Vettel is having a tough year under the Prancing Horse banner, Charles Leclerc has thrived quite a lot .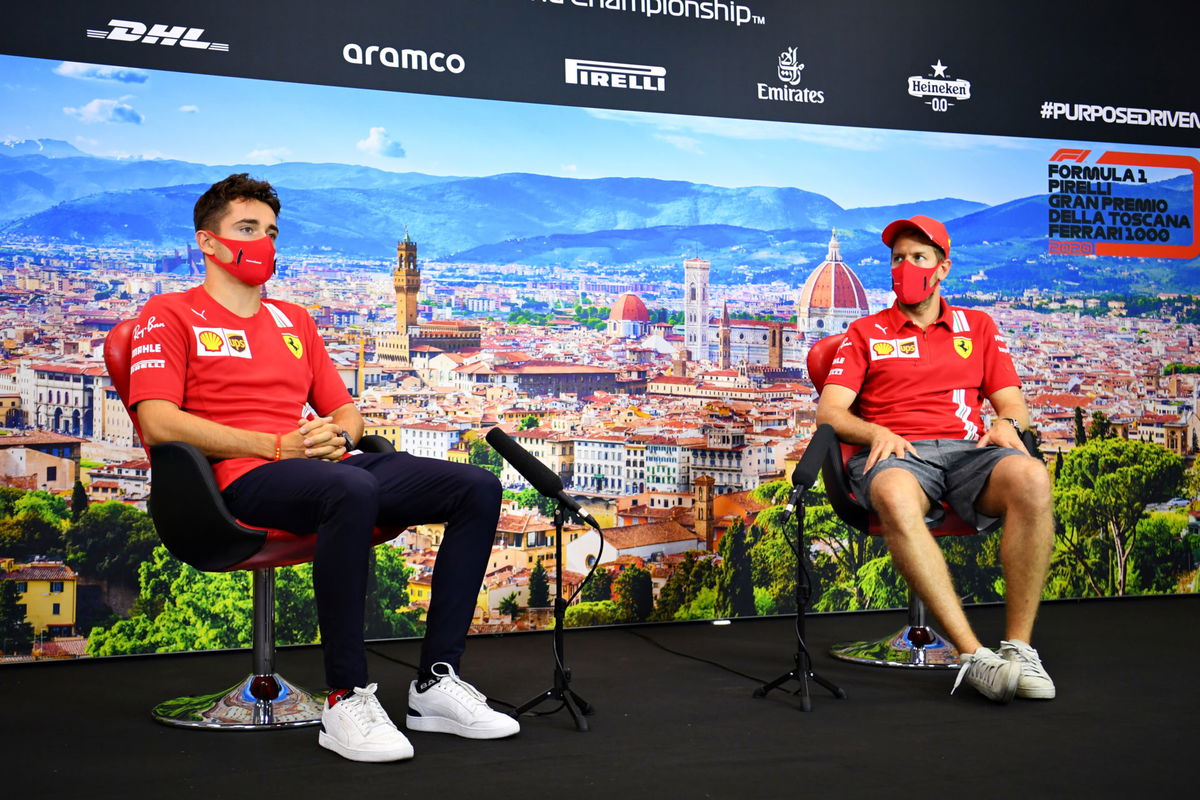 Leclerc was pulled under the Ferrai banner in 2019 as a teammate to Vettel. However, with Vettel's issues with the car on the rise, the young Monagasquean has out performed him to take his place. The new car design and all the new updates are in accordance to Leclerc.
Read More Charles Leclerc Taking Inspiration From Lewis Hamilton For His Off Track Activities
Ferrari working according to Charles Leclerc claims Ralf
Honestly, the math is simple. If a team has signed a contract with a racer for three more years to come, they would be looking to keep him happy. Sky Sports analyst, Ralf Schumacher presently spoke in this context clearing the cloud over this.
"Fortunately, Sebastian Vettel had a week off after the bad weekend in Mugello. Half a second slower than his team mate in qualifying. Sure, that hurts. But that's the way it is in Formula 1: If everything doesn't fit together, such distances are possible." suggested Schumacher in his cloumn.
He was certain on Leclerc having a greater say over Vettel these days. He further elaborated on the same.
"In general, it has to be said that the collaboration between Ferrari and Sebastian no longer works. All improvements and further developments of the Scuderia are tailored to Leclerc's strengths and weaknesses. He is the man of the future."
The phrase 'man of future' itself explains Ferrari's intentions. On the contrary, it is better to let Vettel go if the ambience doesn't suit him.
For any racer to win or perform, a certain level of comfort is necessary. Evidently, Ferrari has failed to provide it to them. Therefore, he might as well try his luck with the English cotructors.
Considering Racing Point and Vettel, Ralf commented,"The car meets him much better. In terms of performance, it is generally faster than the Ferrari, and much easier to drive. In addition, the balance suits Sebastian clearly."
The stage is set and the seat awaits Vettel. Can he go out on a high? Only time will tell.
Read More Schumacher Explains Why We Could See the Old Sebastian Vettel at Aston Martin