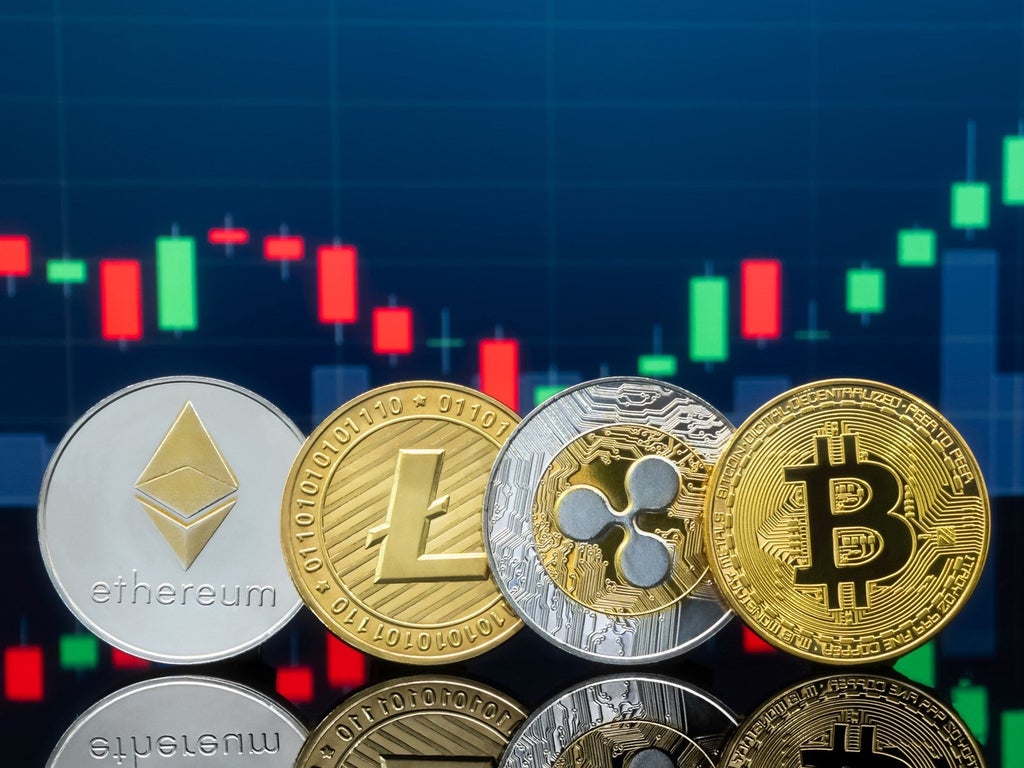 Bitcoin remains in a period of consolidation at the start of the week, with the price staying within the $33,000 to $36,000 range since the beginning of July.
The cryptocurrency dropped in value by around 5 per cent overnight but remains above $34,000 on Monday morning.
Other leading cryptocurrencies, including Ethereum (ether), dogecoin, and Cardano (ada) have seen a similar stint of stability in recent days, though current trends suggest price gains could be on their way.
The latest crypto market data from analytics firm Glassnode shows that there has been a significant uptick in so-called whale accounts, which is typically a bullish signal.
An increase in crypto whales – addresses holding more than 1,000 bitcoins – occurred in tandem with the record-breaking run that took bitcoin to its all-time high above $64,000 in April.
You can follow all the latest news, updates and expert price predictions right here.
1625511478
'Wild West' bitcoin trading sites raise scam fears
A number of UK and US lawmakers have called for a robust regulatory framework to be introduced to the cryptocurrency space, with some pointing to the rise of trading and gambling sites.
Among those promising astonishing returns are Bitcoin SuperSplit and Immediate Bitcoin, who claim to have AI-driven systems that use algorithms to guess the direction of the market. This latest trend is known as bitcoin Contracts For Difference (CFDs), and experts warn customers could expose themselves to massive risk due to the lack of regulatory oversight.
Carol Alexander, Professor of Finance at the University of Sussex, describes it as the "Wild West" of financial markets, and called on the US to lead the way in establishing rules.
You can read the full story here.
Anthony Cuthbertson5 July 2021 19:57
1625493063
Looking at bitcoin halving price patterns
Crypto market analysts have frequently associated bitcoin's historical price patterns with its halving cycles, which dictate how many bitcoins are released with each 10-minute block.
A halving event takes place roughly every four years, at which point the reward for bitcoin miners is slashed in half. Typically, halvings are followed by major price surges that lead all the way to new all-time highs.
The last halving took place in 2020 and saw bitcoin rise from below $10,000 to above $64,000 within a matter of months. If it follows a similar pattern to 2012 and 2016 halving cycles, bitcoin could well be in for more gains, as the below graph shows.
We're more than 400 days into the cycle, however, and by this point in 2013 the peak had already been reached. The direction the market takes over the next few months will prove critical.
Anthony Cuthbertson5 July 2021 14:51
1625486342
New German law could see half a trillion dollars pumped into crypto
A new law in Germany will allow special funds (spezialfonds) to invest up to 20 per cent of their assets into cryptocurrency.
The Fund Location Act could see an estimated $415 billion flow into cryptocurrencies if the full allocation is utilised.
"Whilst this theoretical sum is unlikely to flow into cryptoasset investment in its entirety, the legal enactment is big news for the industry, and a vote of confidence for cryptoassets and their potential," says Simon Peters, a crypto market analyst at the online trading platform eToro.
"Spezialfonds are the leading institutional investment vehicles in Germany. Any sizable allocation into crypto would have a large impact, thanks to Germany's status as the Eurozone's largest economy."
Anthony Cuthbertson5 July 2021 12:59
1625482735
Bitcoin mining difficulty sees record-breaking drop
China's crackdown on the crypto industry has led to the biggest drop in bitcoin mining difficulty in history.
Over the weekend, mining difficulty plummeted by more than 27 per cent, causing transaction fees to also plunge. This occurrence may have helped contribute to bitcoin's brief price spike that saw it rise close to $36,000.
The ban on bitcoin mines in large parts of China has been partly blamed for the cryptocurrency's recent losses, however some claim it will ultimately benefit the industry as it will mean the network is more evenly distributed.
Anthony Cuthbertson5 July 2021 11:58
1625477732
Bitcoin 'whales' hit two-month high
The number of so-called "whales" – crypto holders with more than 1,000 bitcoins – has hit a two-month high, leading to speculation that significant price gains could be on their way.
Data from market analytics firm Glassnode reveals that the number of whale entities rose by 80,000 to 4.126 million – just a few hundred thousand off the al-time high seen in February 2021.
The increase in crypto whales is typically seen as a bullish sign, as it shows that those with the most power over the market are currently accumulating bitcoins.
"The latest uptick in the whale balance suggests the bottom may have been reached," notes CoinDesk's Omkar Godbole.
Anthony Cuthbertson5 July 2021 10:35
1625474294
Hello and welcome…
to The Independent's live coverage of the crypto market.
We'll have all the latest news, analysis and expert price predictions for bitcoin, Ethereum (ether), dogecoin and other leading cryptocurrencies.
Anthony Cuthbertson5 July 2021 09:38