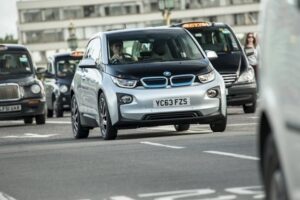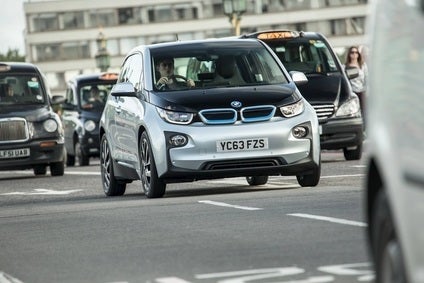 BMW Group's Leipzig, eastern Germany plant built the last i3 on 30 June, the automaker revealed.
The car was in production for eight and a half years and the brand's first volume selling EV.
Leipzig initially opened as a final assembly plant making, as many automakers prefer to do, a well established and production proved model, the 3 series sedan, to bed in the new plant. Powertrains, major mechanical subassemblies and body panels came from other group factories while established Tier 1 suppliers set up in an adjacent supplier park and shipped in cockpits and seating on a just-in-time and just-in-sequence basis.
BMW in 2010 announced it would build a 'Megacity' EV at Leipzig and new sections of the plant opened in 2013 building the car with its fibre based body on a new 'skateboard' platform containing electric motor and batteries with provision for the Chinese-made, two cylinder, petrol ICE generator set available for the range extender variant offered for the first few years.
BMW was bullish about the prospects for the new electric city car and its i8 EV sportscar sibling and expected the UK to be a key market. By April 2014, its expectations had proved right and Leipzig production was hiked by 100 a day to meet demand ahead of the US market launch.
"The BMW i3 started as an exotic specimen in the barely tapped market for electric vehicles in 2013 but developed into a classic with unmistakable charisma," BMW said as it announced the end of production.
"The i3 will go down in the company's history as a pioneer of sustainable mobility and with more than 250,000 units produced in Leipzig, it is the world's most successful electric vehicle in the premium compact segment."
The automaker added i3 was "a visionary technology standard-bearer from day one, and not just because of its electric drive. With its Life-Drive architecture, it also set new standards in lightweight vehicle construction. In Leipzig, innovative processes unique in the automotive industry have been established for moulding large-format car body parts from the lightweight high-tech CFRP material. Today, the BMW Group has unique expertise in the industrial use of carbon fibre in body construction and aluminium in designing chassis components".
The final units are available for purchase at retailers and are expected to sell out in coming weeks.