Dez Price, BN3TH co-founder, has gotten such feedback from pro hockey-playing friends after wear-testing.
"They don't even feel like they're wearing a jock," he says.
The hope is it becomes a permanent fixture in someone's kit, not just a perennial item. After all, athletes are obsessive and ritualistic by nature. Everyone has a lucky sock or a can't-play-without piece of gear in their arsenal.
"I've worn the same shoulder pads for 20 years" Hawrish says. "People are absolutely attached to their hockey gear."
So how does a brand break that kind of sentimental loyalty?
"The difference is going to come when somebody actually tries our jock on," he explains.
One day of play in a new jock that doesn't bunch or pinch will seal the deal.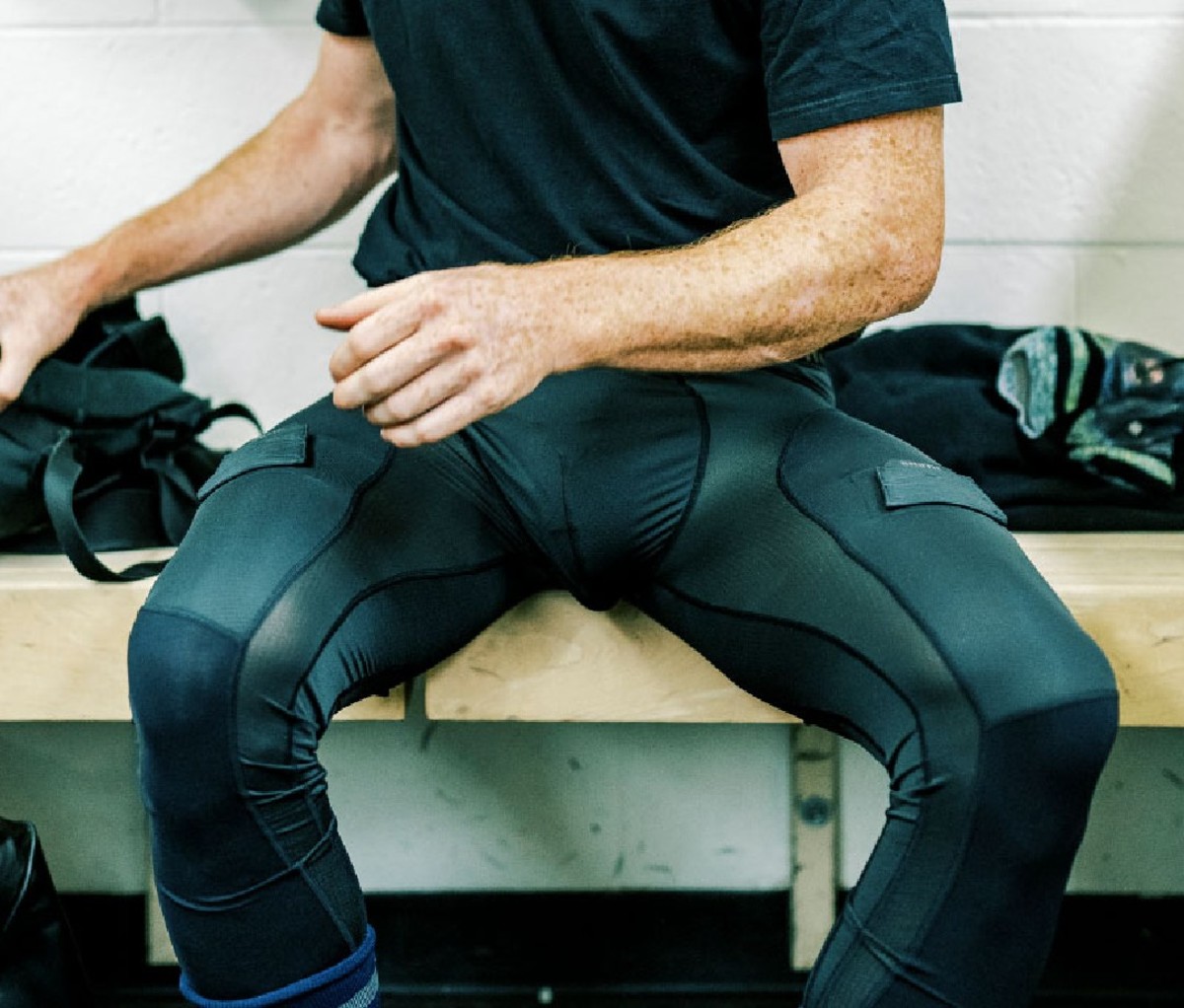 Building a jock that doesn't jostle
Like the rest of BN3TH's underwear, the Coast to Coast jock is designed largely for comfort. Both the full-length and 10.5-inch inseam editions have a silicone gripper running along the waist to keep them from sliding down, while a stretchy, lightweight mesh fabric keeps the garment breathable.
Next, BN3TH set its sights on solving hockey-specific problems, namely keeping the cup in place. To do that, the Coast to Coast draws on the company's MyPakage design utilized in its lifestyle underwear in which a separate, looser pouch cradles your junk to create a barrier between your thighs, minimizing irritation.
In the Coast to Coast, the cup slides into a durable, non-stretch mesh pocket that goes on the outside of the jock, so the cup has no interaction with your skin. That same material wraps around to the jock's back panel to prevent slipping and sliding. The effect all but prevents a cup, regardless of size, from wandering out of alignment.