There's something so magical about books. You can escape reality, enrich your mind, and expand what you know about the world around you in just a few pages. Every teacher knows, however, that it sometimes can be tough to get teens to read on their own. That's why it's good to have a big list of recommendations for all interests—and we've got you covered! Check out this collection of captivating books to read for teens. There's something for every kind of reader.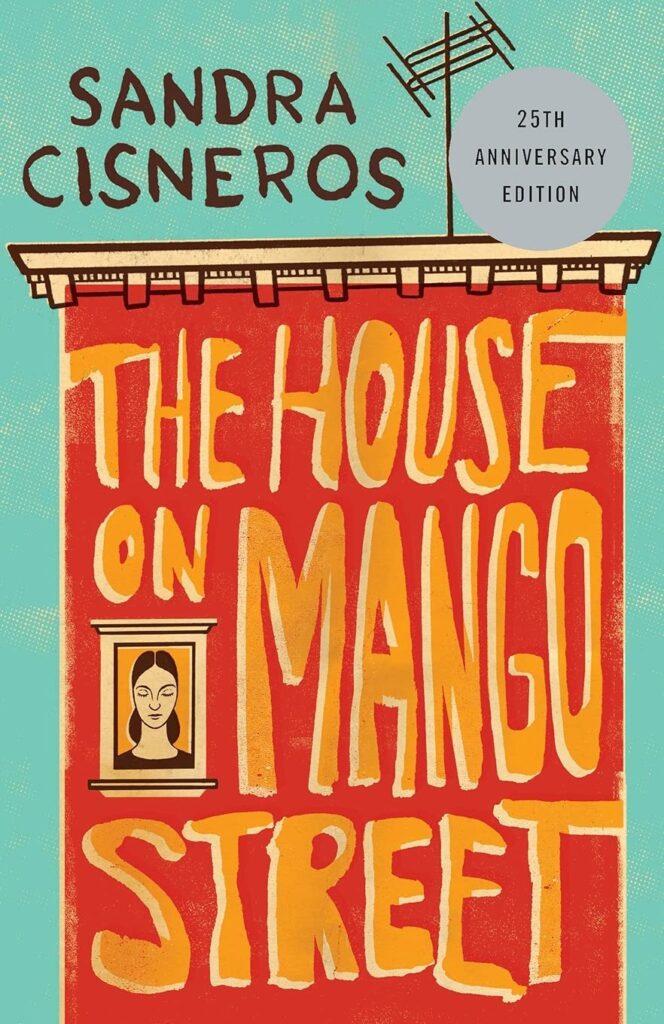 The story of a young Latina girl growing up in Chicago is told in a series of vignettes. Her journey is filled with moments of joy and heartbreak as she explores who and what she will become.
Teacher review: "As a teacher in a rural high school with a student population that is 98% Latino most years …I can vouch for the power of Sandra Cisneros's HOUSE ON MANGO STREET. It is written in deceptively simple English—perfect for teenagers still struggling with their second language (or third language for youths who first learned to speak an indigenous native language)."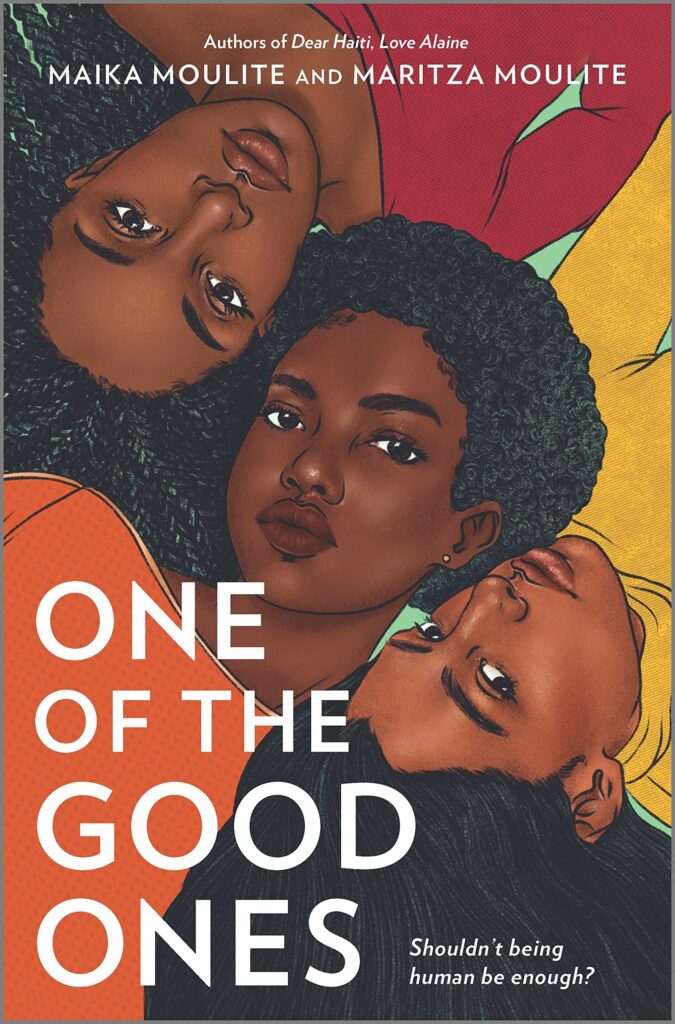 After attending a social justice rally, teen activist Kezi Smith is killed under mysterious circumstances. As she becomes another immortalized victim in the fight against police brutality, her sister Happi questions the idealized way her sister is remembered. Perfect. Angelic. One of the good ones. Isn't being human enough?
Teacher review: "Where do I even begin? This is DEFINITELY a must-have for my classroom library. This book follows the story of multiple families whose history intertwines in the past and present. However, the story mostly focuses on the death of a young YouTube activist, Kezi, who died at the hands of law enforcement. To honor her memory, her sisters (and friends) go on this well-planned road trip based on her research of the Green Book (look it up) and the history of Route 66. This book gripped my attention from the beginning to the end. (It really picked up towards the middle of the book. I couldn't see this plot twist coming from a mile away.) I would rate this book ten stars if I could!"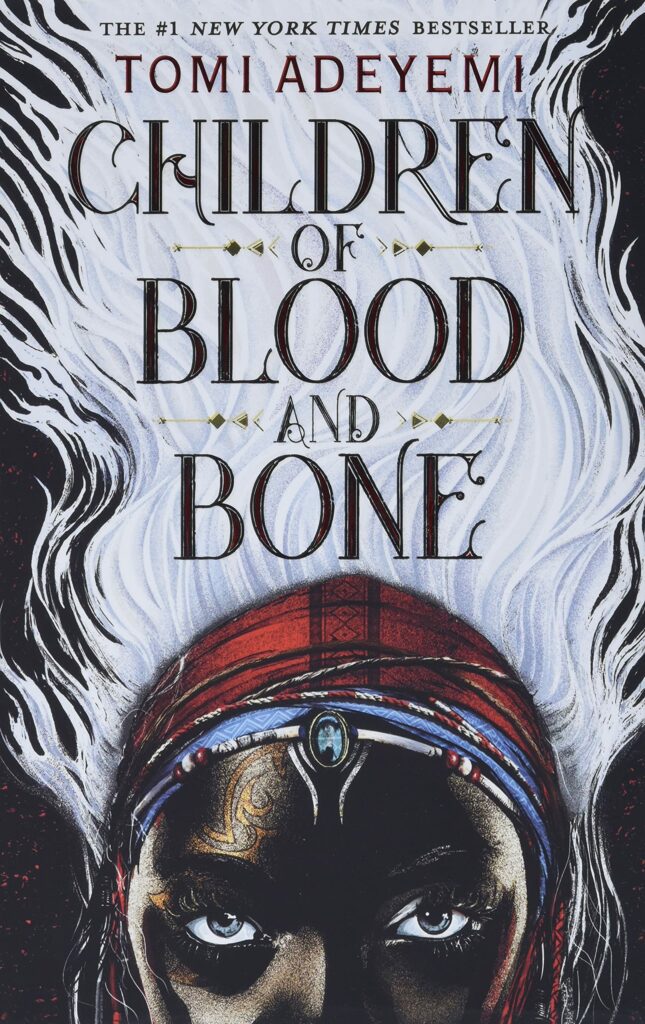 The soil of Orïsha once hummed with magic, but everything changed when a ruthless king gave orders that left Zélie without a mother and her people without hope. With the help of a rogue princess, Zélie has one chance to bring back magic and strike against the monarchy. This first book in the series tackles injustice and offers a refreshing spin on the fantasy genre.
Teacher review: "As a middle school teacher, I'm constantly on the lookout for books I think students would like to read. Though this book is long, it is full of action and transitions, as to keep the reader's attention. I found it hard to put down. I thought the author did a good job with character development and strayed away from formulaic conflicts and resolutions. I am excited to share this with the students I teach."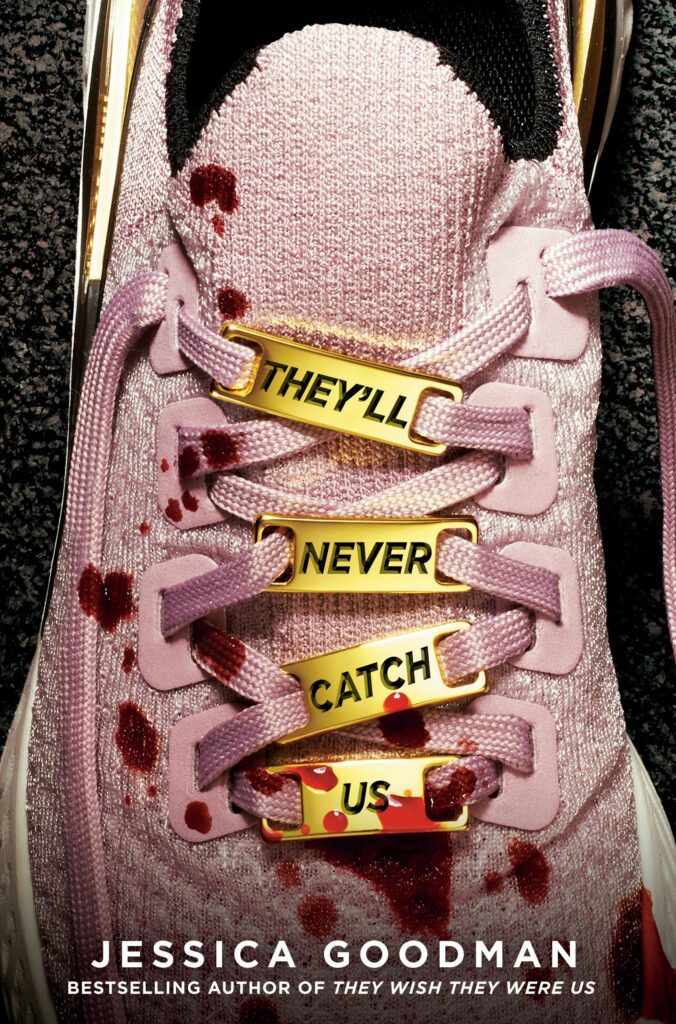 Despite being born just a year apart, Stella and Ellie Steckler couldn't be more different. The one thing the competitive sisters do have in common is their growing affection for the new girl, Mila Keene. When Mila goes out on a training run and never returns, though, all eyes are on the Steckler sisters.
Promising review: "A twisty ride from start to finish. Highly recommend this thriller. It has all the great markers of a mystery, but also explores deeper themes about girlhood, power and what we are and aren't culpable for."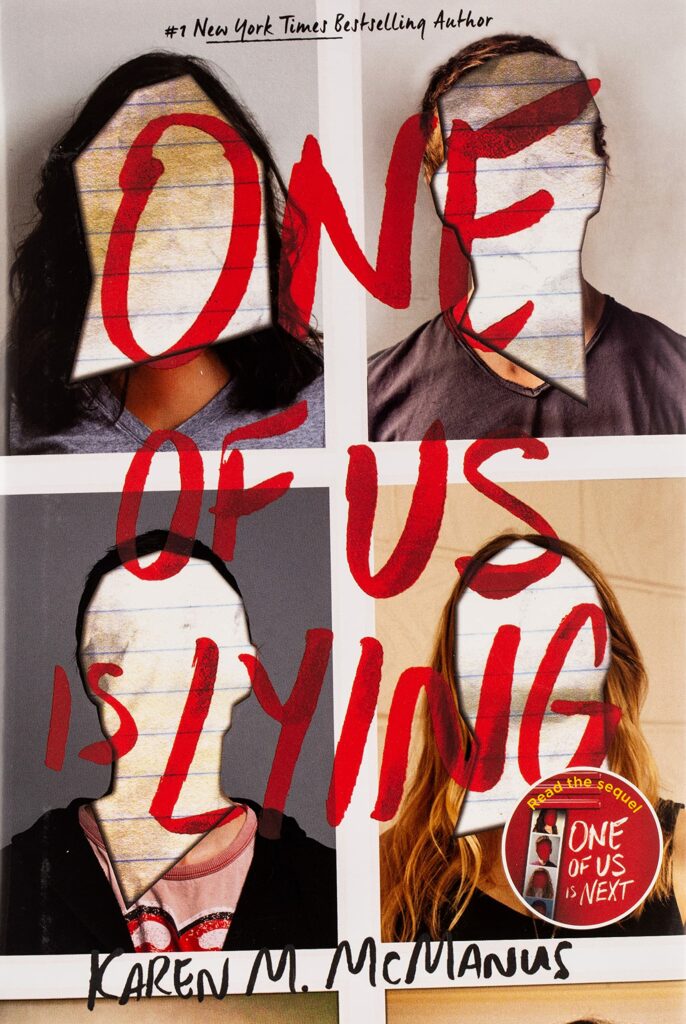 This addictive mystery novel follows five strangers—Bronwyn the brain, Addy the beauty, Nate the criminal, Cooper the athlete, and Simon the outcast—who walk into detention, but only four come out alive. Everyone has secrets, right? What really matters is how far you would go to protect them.
Teacher review: "Let me preface by saying that I'm a 7-12th grade teacher, and I plan to make this book part of my curriculum because the themes are so abundant. I know others have already said it, but there is a liking to The Breakfast Club, as the premise of the story happens during detention at a high school. There is so much depth to this story."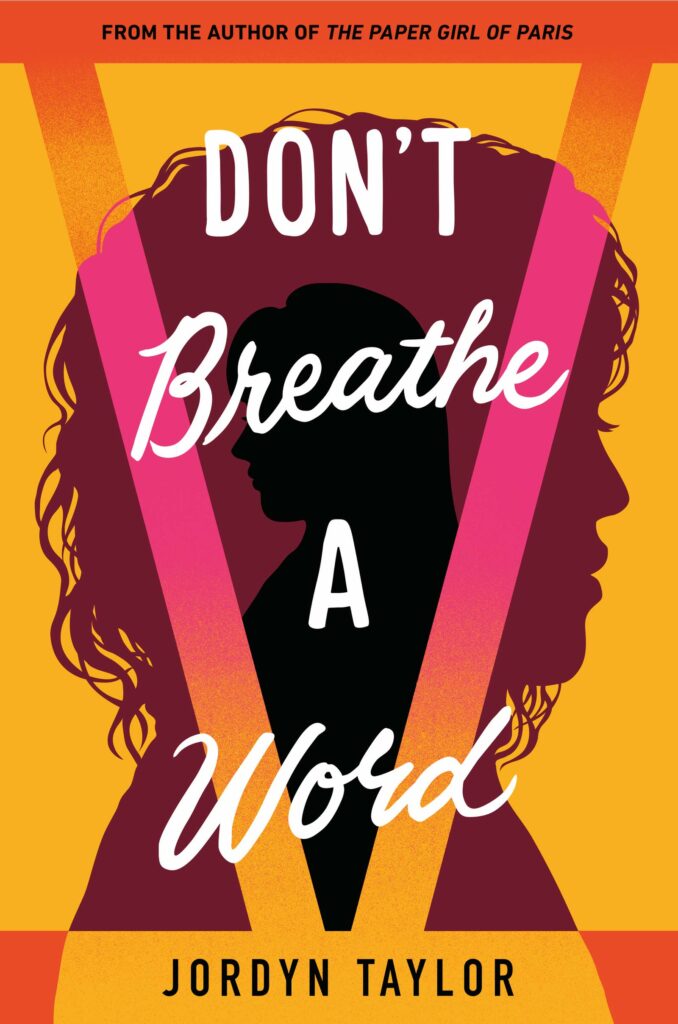 Everyone at her prep school knows Eva is a misfit, but after being invited to join a secret society, she discovers some dark secrets. Suddenly, she must unravel a mysterious story of Connie, a former student in the 1960s who volunteered for a nuclear fallout shelter test and ended up in way over her head.
Promising review: "Don't Breathe a Word kept me wanting to know what happens next! A good mix of mystery, teen angst, and coming of age."
7. Hey, Kiddo by Jarrett Krosoczka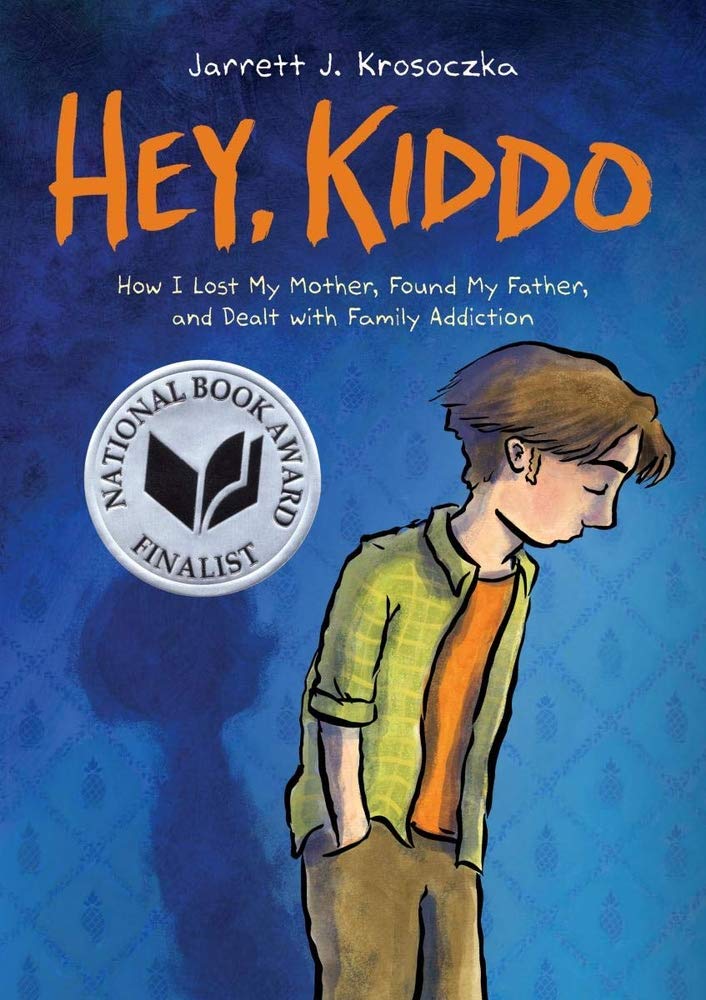 This unforgettable memoir shares a graphic look at the life of a young man who grew up with a missing father, opinionated grandparents, and a drug-addicted mother. Jarrett does everything he can to make his non-normal life as normal as possible and finds a powerful way to express himself along the way.
Teacher review: "This was the best and most powerful graphic novel I've ever read. The drawings are gorgeous, and the story is so real. I love how it spans generations, and it works in so many topics my students can relate to: domestic abuse, drug use, religion, imprisonment, etc. This is a true story, a genuine story, an important story. Can't wait for so many of my kids to read it."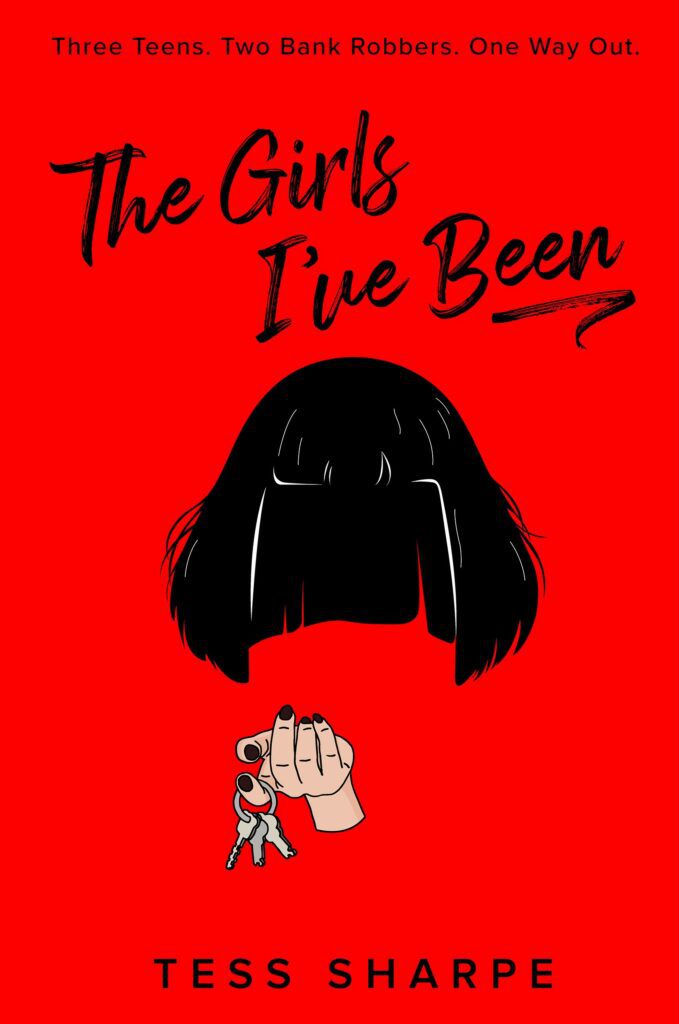 Nora O'Malley has been a lot of girls. The daughter of a con artist grew up as her mother's protégé. This time, though, her mom falls for the mark instead of conning him, leaving Nora to pull the ultimate con: escape.
Promising review: "I really got sucked into this one. First, it has a strong female character and is gender/sexuality inclusive, but also, just a great premise in general with time jumps and lots of action."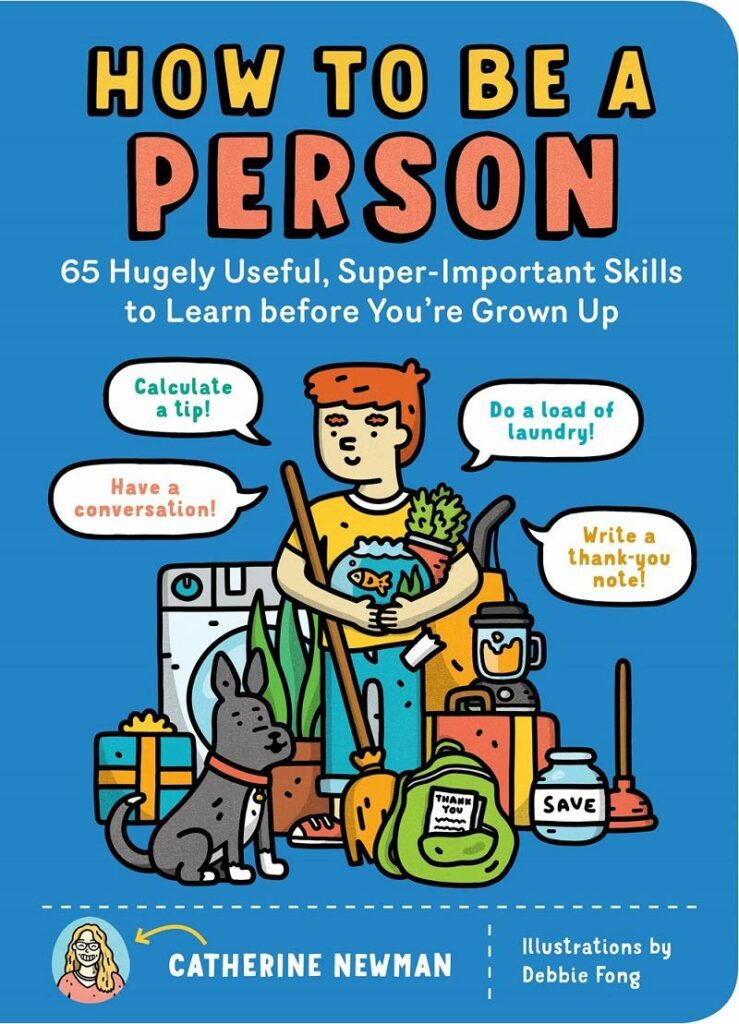 Etiquette columnist, Catherine Newman, wrote this essential guide to life skills filled with tips, tricks, and advice for the teens who don't replace the toilet paper roll and leave wet towels wadded up on the floor.
Teacher review: "My family and I really enjoyed this fun (and useful) book. My 9 year old looked up how to sew on a button and was excited about it! As a college professor, I see many first year students who do not know how to 'be a person,' and I have been purchasing this book as a gift for high school graduates to take to college :)"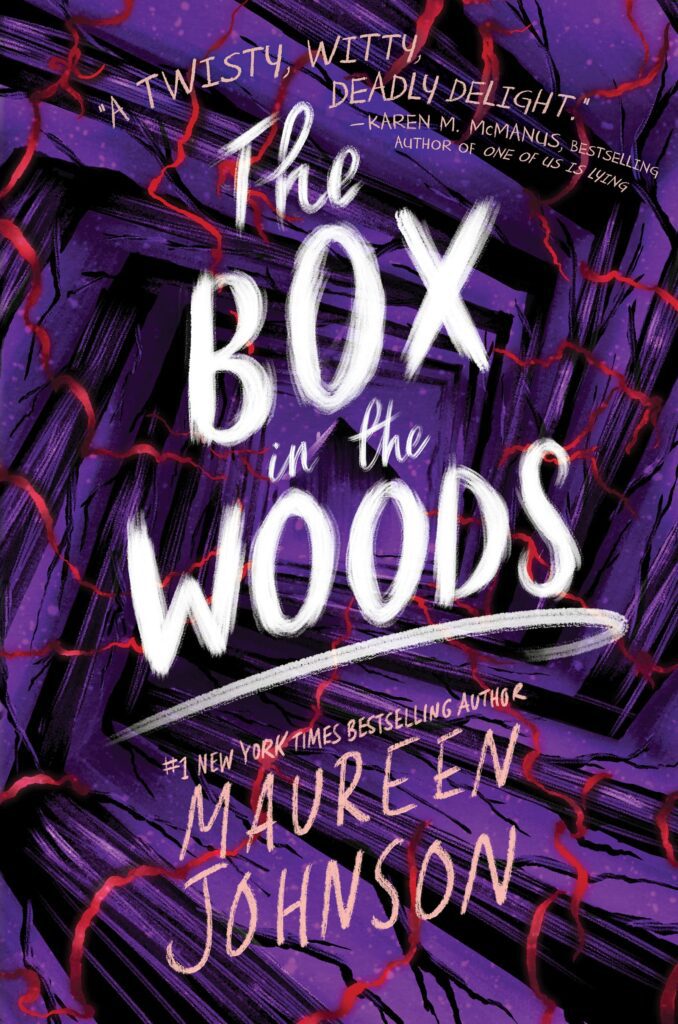 After solving the case of Truly Devious, Stevie Bell must investigate her first mystery outside of Ellingham Academy. This spine-chilling and hilarious stand-alone mystery follows Stevie as she heads to Camp Wonder Falls—the site of the notorious unsolved case, the Box in the Woods Murders.
Teacher review: "I am so happy there was another murder mystery for Stevie to solve, and a summer camp setting for a summer release was the perfect locale! I was happy the gang could mostly get back together, and I thought the new additions were developed enough that I hope readers see Carson and even Nicole again."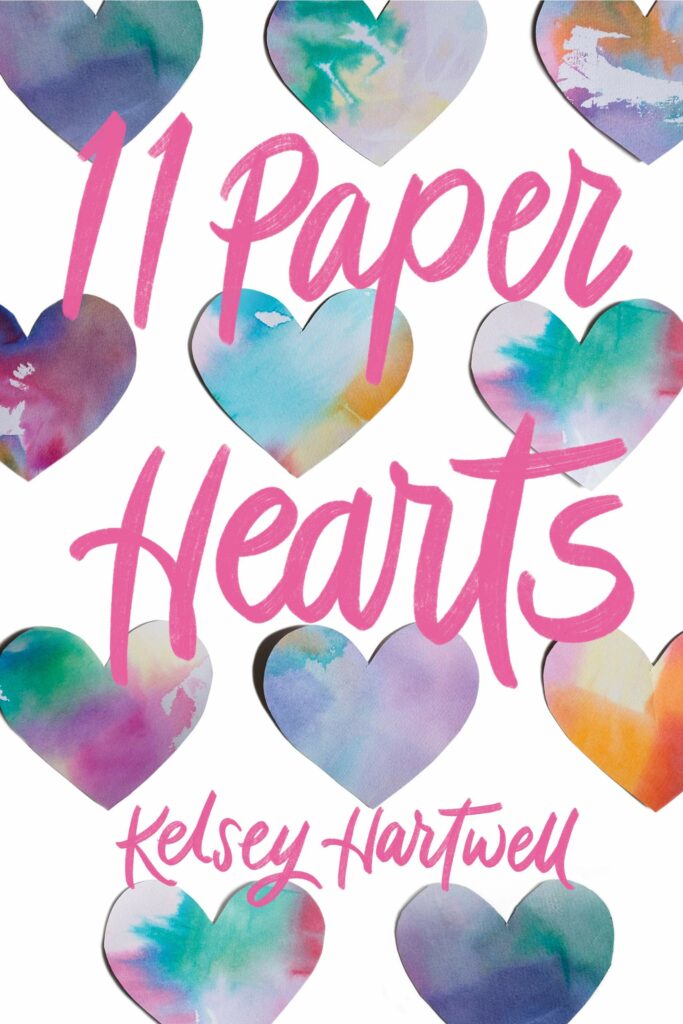 Ella's life was picture perfect until a car accident after a Valentine's Day dance. Unable to remember anything from the weeks before (including the reason why she broke up with her boyfriend!), she relies on eleven mysterious paper hearts from a secret admirer to restore her memories.
Teacher review: "Is it possible to have a 'mystery romance,' because this perfectly describes 11 Paper Hearts by Kelsey Hartwell. I will definitely be recommending this book to my students."
When her "perfect" sister, Olga, tragically dies, Julia feels the pressure to hold her family together. While processing her grief, she discovers that Olga might not have been as perfect as everyone thought. With the help of her best friend and her first love, Julia is determined to discover the truth about her sister's story.
Teacher review: "As a teacher with a large personal library in my classroom, I search for books that will interest my students—books that will be read and not just sit on my shelf. The first student to read it was so enthused that she told her friends about the characters, the humor, and the trauma. Her friends were rapt. I can't keep this book on my shelf."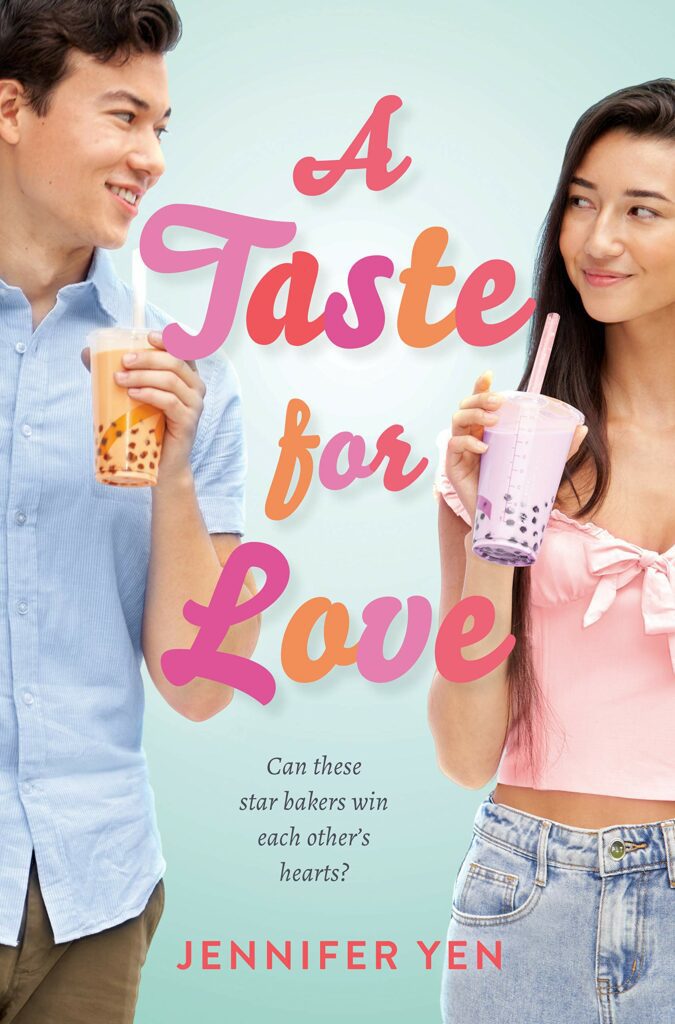 High school senior Liza Yang is smart, pretty, kind, dreams big, and never shies away from a challenge. Her friends think she's perfect, but compared to her older sister, Jeannie, her mom sees Liza as stubborn, rebellious, and disrespectful of her family's traditional values. When Liza agrees to help her mom with her bakery's annual junior competition, she begins to realize there's no tried and true recipe for love.
Promising review: "This is a beautifully written, fun, romantic read for teens! Liza is a wonderful character to stay with and will leave readers wanting more."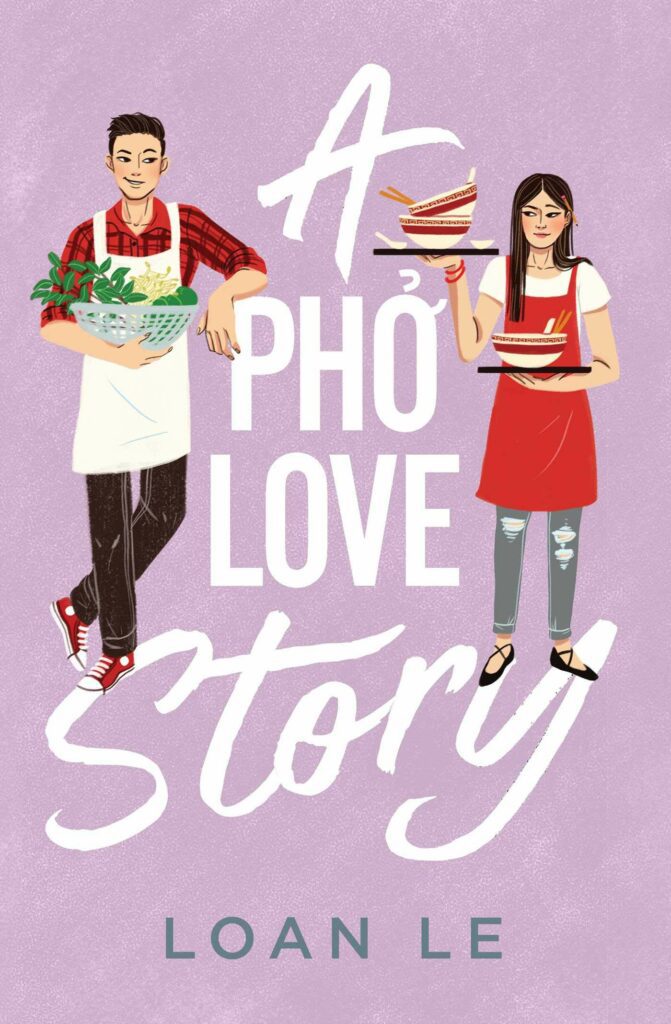 If Bao Nguyen had to describe himself, he'd say he was a rock. Steady and strong, but not particularly interesting. If Linh Mai had to describe herself, she'd say she was a firecracker. Stable when unlit, but full of potential for joy and fire. Can Linh and Bao find love in the midst of feuding families and complicated histories?
School librarian review: "This was a sweet YA love story between star-crossed teens. The romance is very low key. A little bit of language, but a lot to love about art, journalism, food, family, and Vietnamese culture."
15. Chlorine Sky by Mahogany L. Browne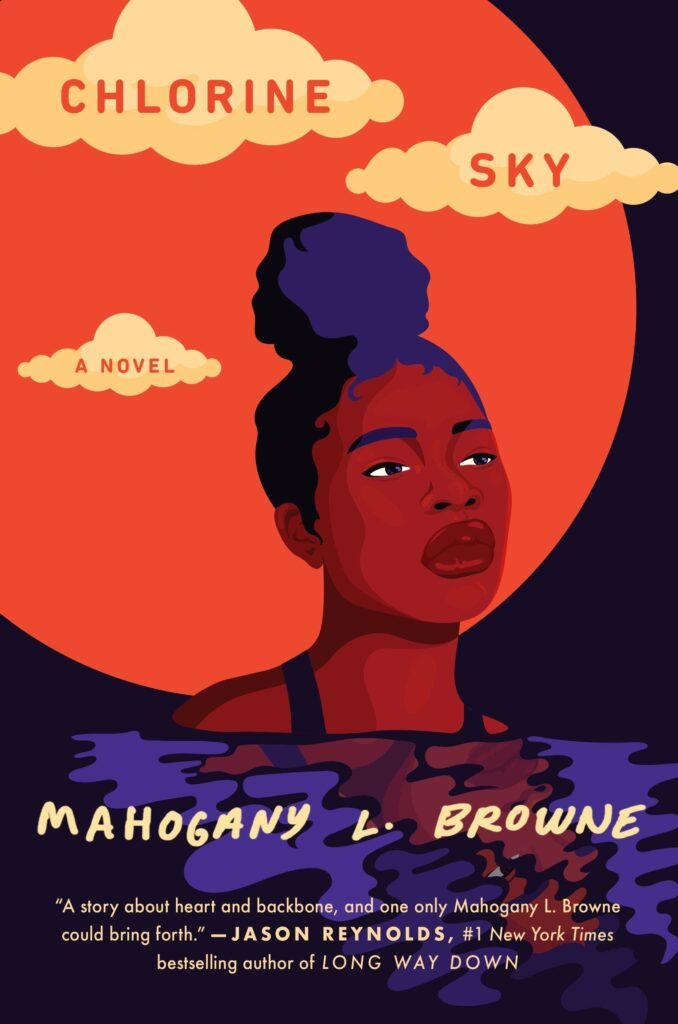 With gritty and heartbreaking honesty, this coming-of-age novel, delivered in verse, takes a hard look at the impact of broken promises, fast rumors, and when growing up means growing apart from your best friend.
Promising review: "Beautifully written book. Great for teens, the classroom, and all who love language and poetry. Highly recommend!"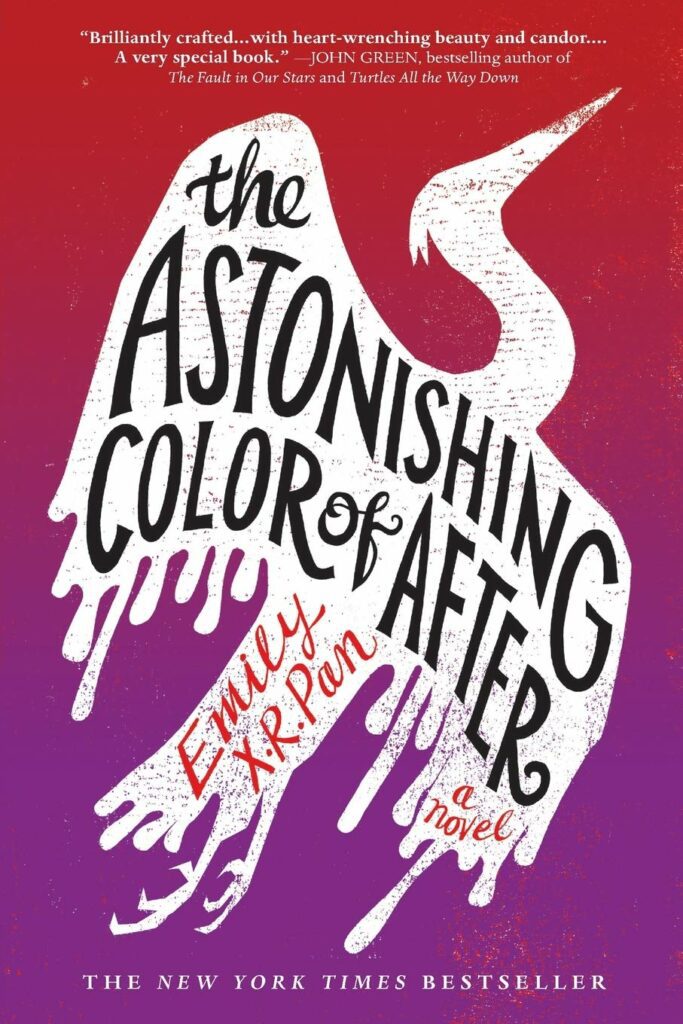 Leigh Chen Sanders is absolutely certain about one thing: When her mother died by suicide, she turned into a bird. Half Asian and half white, Leigh travels to Taiwan to find answers—and her mother, the bird. During her search, she chases after ghosts, uncovering family secrets, and forging a new relationship with her grandparents.
Teacher review: "I bought this for my classroom, and there is always a waitlist to read it! My students love it and the themes it presents. I would recommend it for any young adult reader!"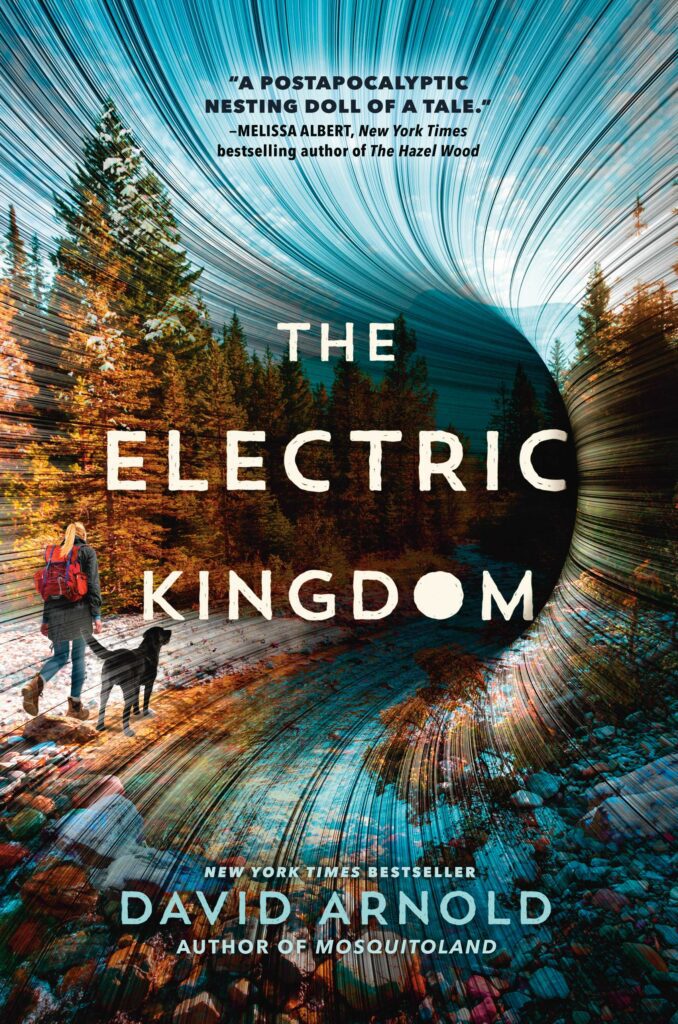 The deadly Fly Flu sweeps across the globe, devastating the world. Among the survivors are eighteen-year-old Nico and her dog, on a voyage devised by Nico's father to find a mythical portal; a young artist named Kit, raised in an old abandoned cinema; and the enigmatic Deliverer, who lives Life after Life in an attempt to put the world back together.
Teacher review: "David Arnold's writing is beautiful, and I quickly devoured the first 75 pages (of the 420 pages)." They do go on to say that the book is more appropriate for high school ages, not middle school.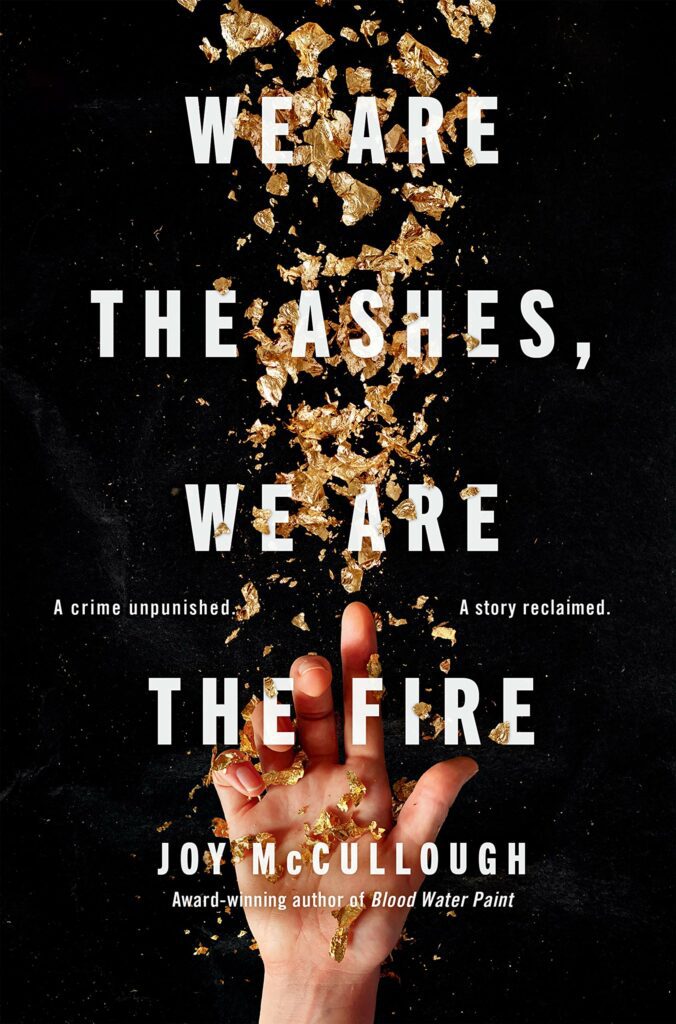 After Em Morales's older sister was raped by another student after a frat party, the rapist was found guilty on all counts. The victory is short-lived, though, after he is sentenced to no prison time. Em must find a way to help her family heal, and she finds it in the unlikely form—a fifteenth-century French noblewoman, Marguerite de Bressieux, who is legendary as an avenging knight for rape victims.
Promising review: "So beautifully written, heartbroken and yet healing. A wonderful take on how trauma affects everyone it touches, and how even as we make mistakes, we can continue loving and forgiving one another."
19. Winterkeep by Kristin Cashore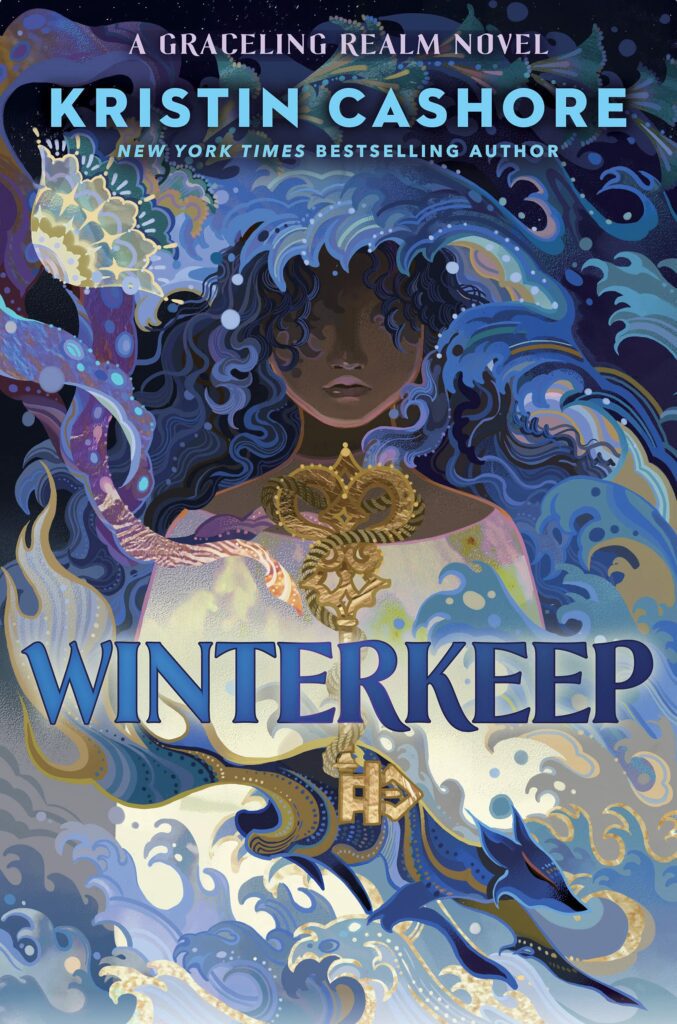 After her father's horrific rule, Bitterblue works tirelessly to rebuild her nation as Queen of Monsea. Upon discovering the land of Toria, she sends envoys to the closest nation there: Winterkeep. When they never return, she sets off to Winterkeep herself when tragedy strikes again. Meanwhile, in Winterkeep, Lovisa Cavenda, the teenage daughter of two powerful politicians, holds the key to unlocking everything—but only if she's willing to transcend the person she's been all her life.
Promising review: "Once you start reading, you can't stop. The story has elements of intrigue, love, murder, lies, secrets, distrust, kidnapping, escape, friendship and resolution."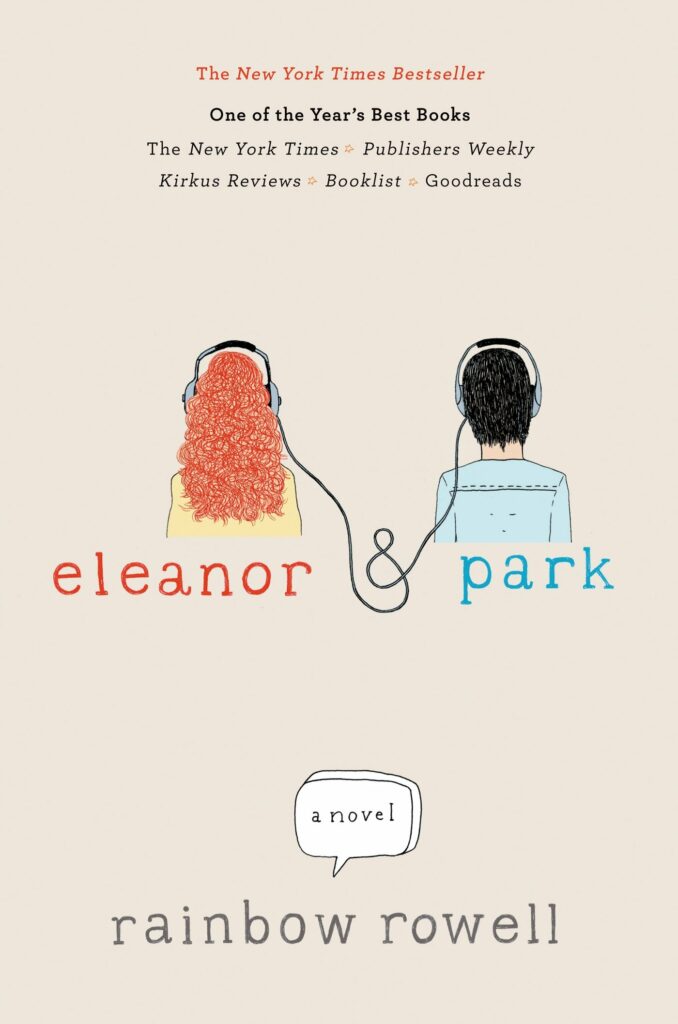 Set over the course of one school year in 1986, this is the story of star-crossed misfits, Eleanor and Park. They're smart enough to know that first love almost never lasts but brave enough to try. The complexities of young love take center stage in this offbeat romance.
Teacher review: "I'm an elementary school science teacher. It's nice to get a real glimpse into middle and high school. Wordsmithing extraordinaire!"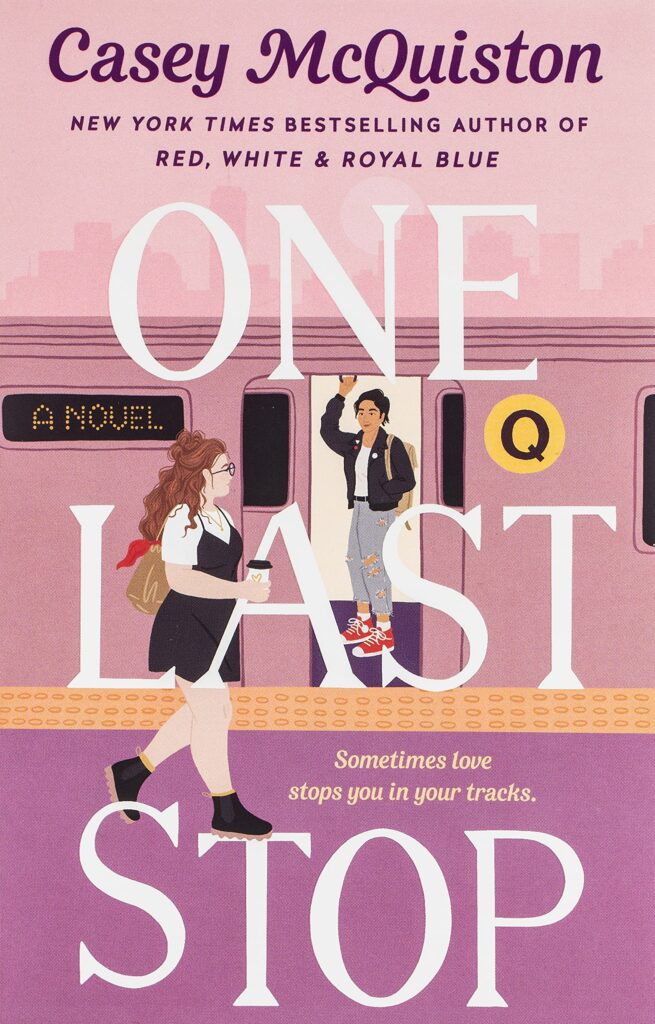 In this magical, big-hearted romance, the impossible becomes possible when cynical August discovers that love stories really do exist. After moving to New York City, she meets Jane, a mysterious and gorgeous girl on the train. There's just one major complication—Jane is literally displaced in time from the 1970s, leaving August to do everything in her power to save the girl lost in time.
Promising review: "Sweet and funny, heartwarming and heart wrenching, found families and family struggles. So many stories and histories, mysteries, and discoveries. And at the heart of it all, surrounded by characters you'll ADORE, are August and Jane."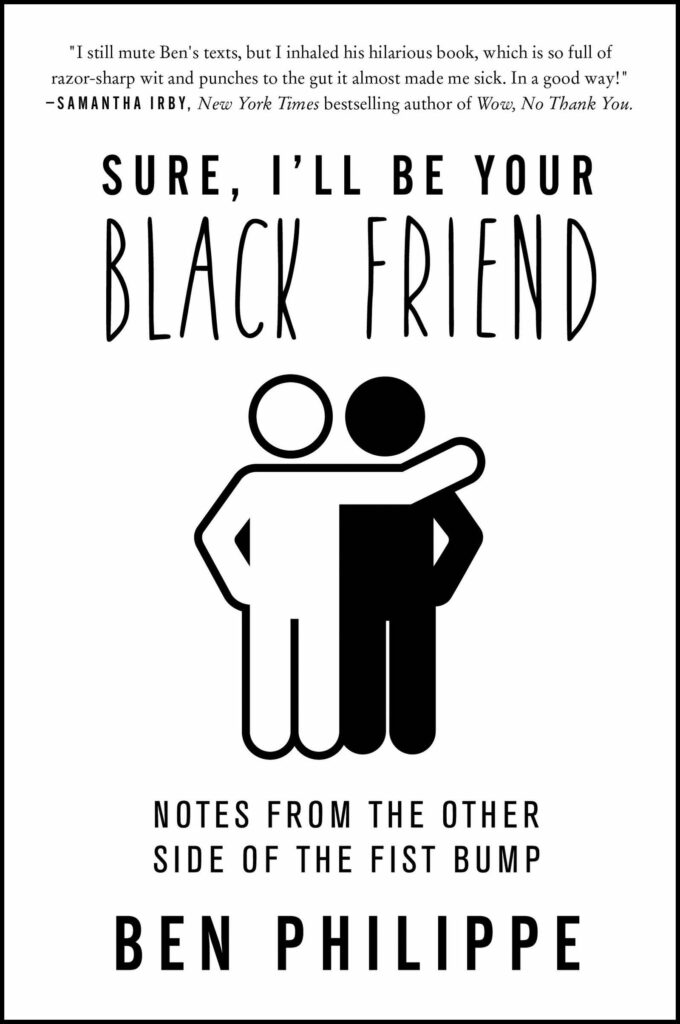 In an era when saying "I have many black friends" is often a medal of Wokeness, this book hilariously chronicles the experience of being on the receiving end of those fist bumps. The author takes us through his immigrant childhood, to college in the age of Obama, and adulthood in the Trump administration. This conversational take on topics both light and heavy, universal and deeply personal, reveals incisive truths about the need for connection in all of us.
Promising review: "Such a well delivered mirror for reality check… Serious topics served in a personable and human to human way. Loved this book."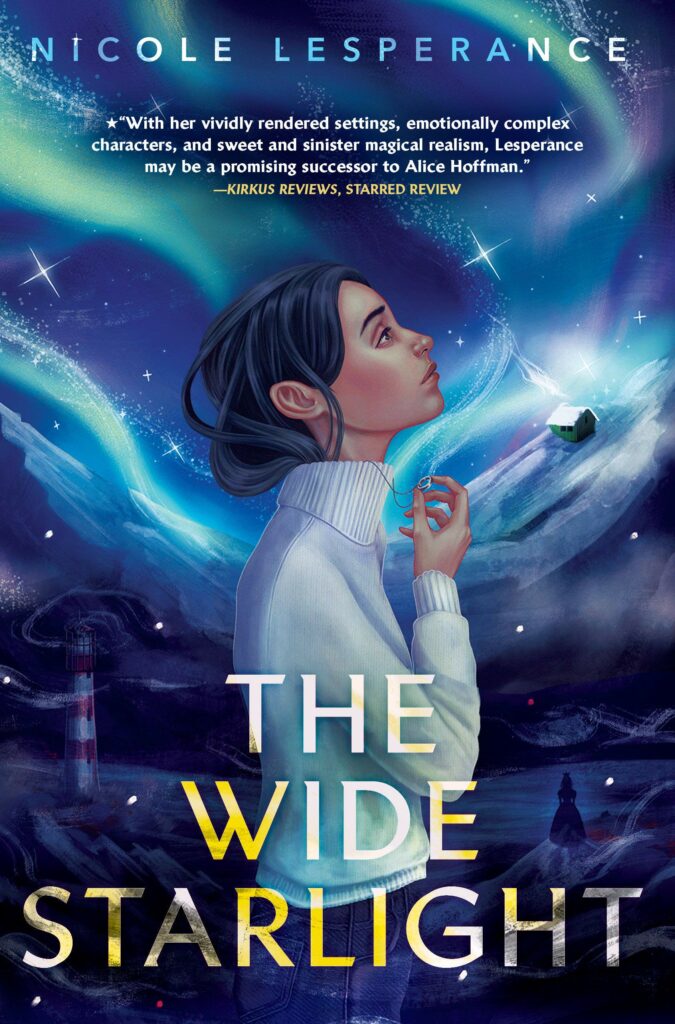 Legend warns, never whistle at the Northern Lights or they'll sweep down from the sky and carry you away. Ten years ago, Eli's mother whistled at the lights and then vanished. When the Northern Lights appear for just one night, Eli can't resist—she whistles…and it works. Her mother appears, with snowy hair, frosty fingertips, and a hazy story of where she's been all these years. It's all too much, and Eli pushes her mother away. She disappears again, but this time, she leaves behind a note that will send Eli on a journey across continents to the northern tip of the world.
Promising review: "This complex, beautifully crafted novel speaks the depth and breadth of mothers and daughters relationships across generations in a mesmerizing manner. Magical, lyrical, heartbreaking, and heart healing. Just splendid."
24. Lore by Alexandra Bracken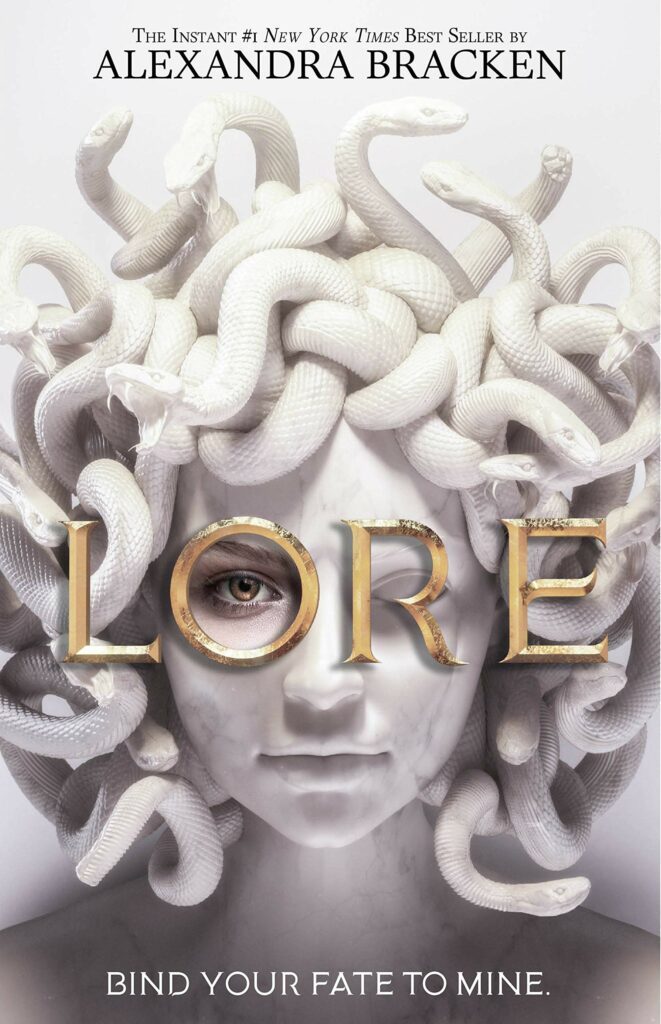 Every seven years, the Agon begins, and nine Greek gods are forced to walk the earth as mortals and are hunted by the descendants of ancient bloodlines. After her family was murdered, Lore Perseous turned her back on the hunt's promises of eternal glory and any thoughts of revenge against the man (now a god) responsible for their deaths. As the next hunt dawns over New York City, two participants seek her out: Castor, a childhood friend Lore believed to be dead, and Athena, one of the last of the original gods, now gravely wounded. They form an alliance against their mutual enemy, but Lore's decision to rejoin the hunt will come at a deadly cost—and it may not be enough to stop the rise of a new god with the power to bring humanity to its knees.
Promising review: "This is hands down one of the best mythological novels I've yet to read."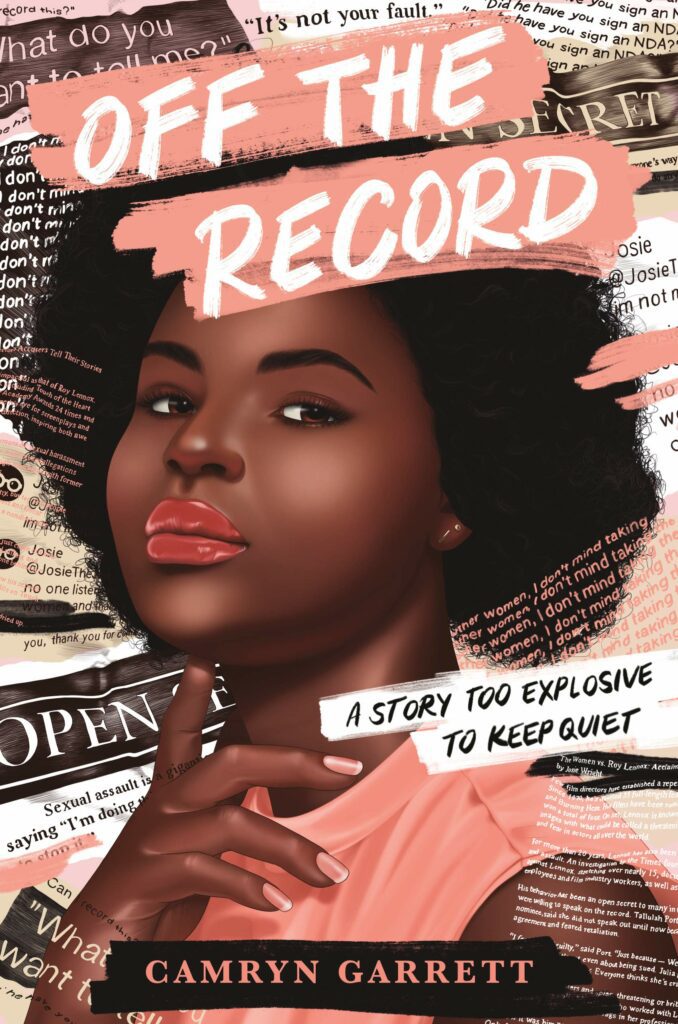 After 17-year-old Josie Wright wins a contest to write a celebrity profile for Deep Focus magazine, she finds herself catching feelings for dazzling newcomer Marius Canet, the subject of her profile. When an actress lets her in on a terrible secret, though, one woman's account leads to another and another. Josie wants to expose the man responsible, but she's reluctant to speak up. What if she lets down the women who have entrusted her with their stories? What if this ends her writing career before it even begins?
Teacher review: "This is definitely a book my students will like a lot! Adding it to the list for them to check out!"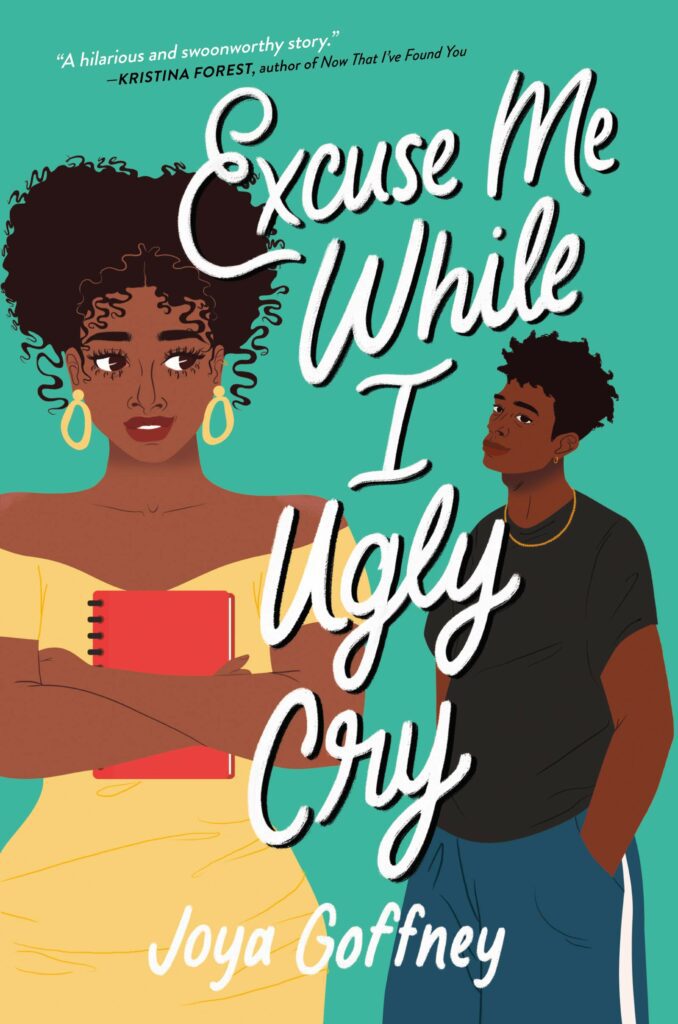 Quinn keeps lists of everything from all the boys she'd like to kiss to everyday she's ugly cried. Her lists keep her sane. By writing her fears on paper, she never has to face them in real life. That is, until her journal goes missing and one of her lists appears on Instagram! When an anonymous account blackmails her into facing her seven greatest fears, she doesn't know who to trust. Along the way, Quinn finds the courage to be honest, to live in the moment, and to fall in love.
Teacher review: "It's a pleasure and a relief to watch Quinn grow, repair, and start fresh over the course of this work. I was surprised by how much I grew to like her, the plot and setting overall, and the way that she, other characters, and of course Goffney treat issues surrounding race. This is a great read that gave me much more than I anticipated initially. I'll be recommending it to students for the long haul."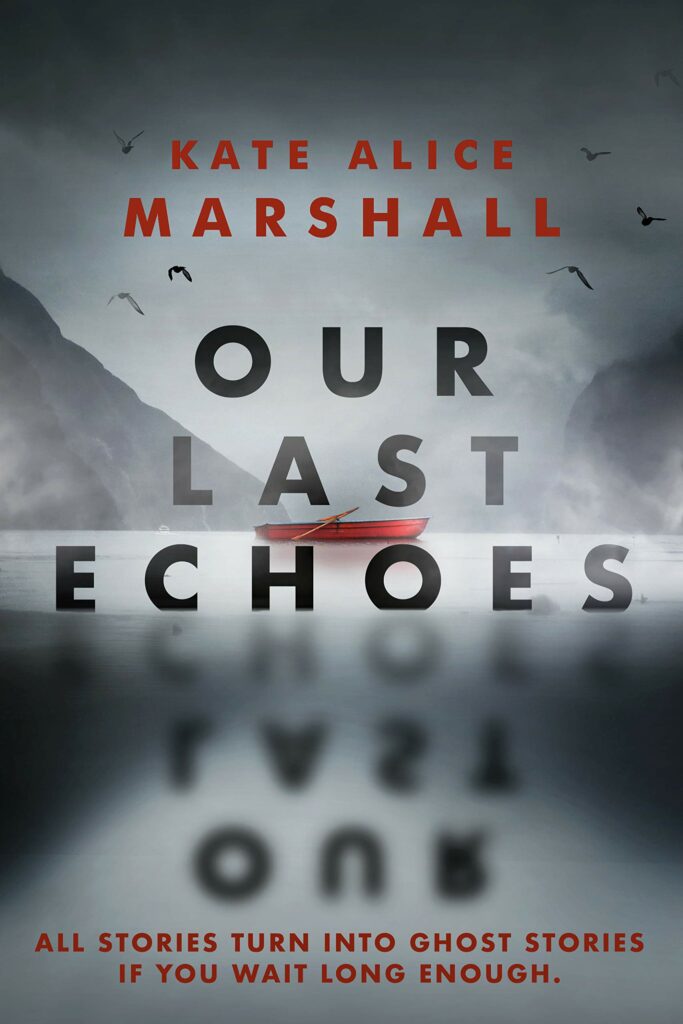 Sophia's earliest memory is of drowning. She remembers hands pulling her back to safety, but that memory is impossible—she's never been to the ocean. When Sophia gets a mysterious call about an island named Bitter Rock, she learns that she and her mother were there fifteen years ago—and her mother never returned. In her search for answers, she discovers that people have been vanishing from Bitter Rock for decades. Sophia is the only one who can break the cycle, or risk becoming nothing more than another echo haunting the island.
Promising review: "I've enjoyed all her books but this one was the best yet and the start of series I hope. Very good story and excellent characters."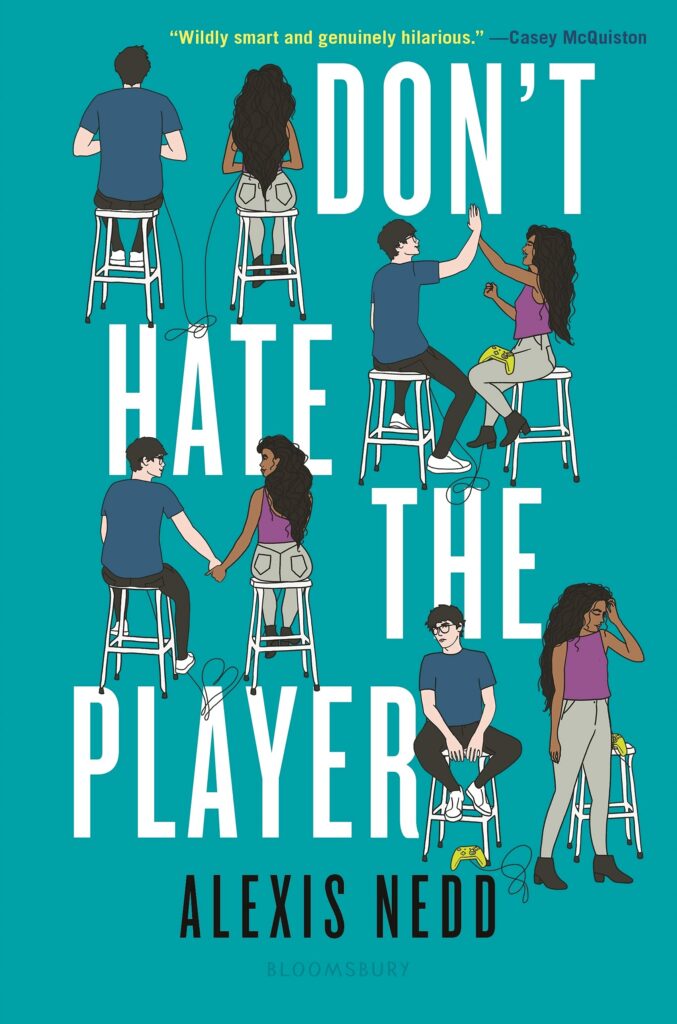 Emilia Romero has mastered the art of living a double life. By day, she's a field hockey star with a flawless report card, but by night, she's the only female member of a highly competitive eSports team. When a major eSports tournament comes to her city, Emilia is determined to prove herself to her team and the male-dominated gaming community. But her perfectly balanced life is thrown for a loop when a member of a rival team—Jake Hooper—recognizes her…
Promising review: "This was just a good, fun book all around! The story is great, and while you have to be a bit tolerant of somewhat detailed gameplay descriptions, I found it incredibly readable. I devoured it in two days. Great stuff!"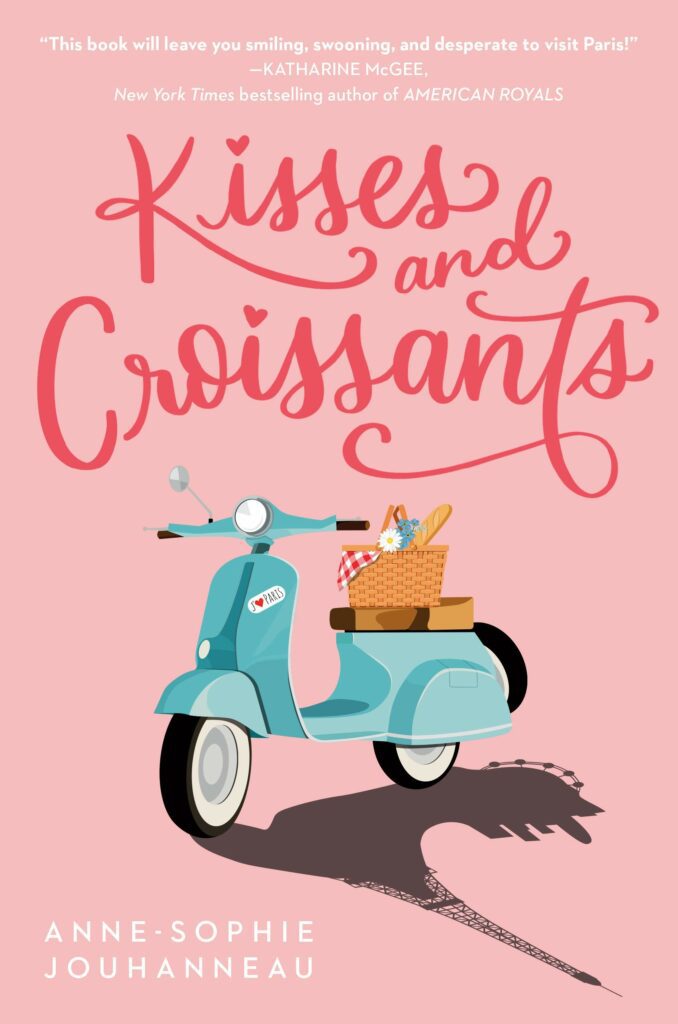 Mia Jenrow has always known she's destined to be a professional ballerina. In fact, it's in her blood—her grandmother once danced for the Paris Opera and was painted by Degas himself! As Mia plans to spend a magical summer pursuing her dream in France, she soon realizes it may be a bit more complicated than she hoped. Her rival, Audrey, will stop at nothing to show her up, her instructor pushes her to her breaking point, and distractingly charming Louis is eager to show Mia his city. Mia's summer was supposed to be about ballet, but there's a reason Paris is called the City of Love…
Teacher review: "I loved the characters and Paris was the perfect setting. What made it different from other YA rom-coms was the intensity of a summer ballet program. I can't wait to recommend this to my students. And I can't wait to go get a croissant."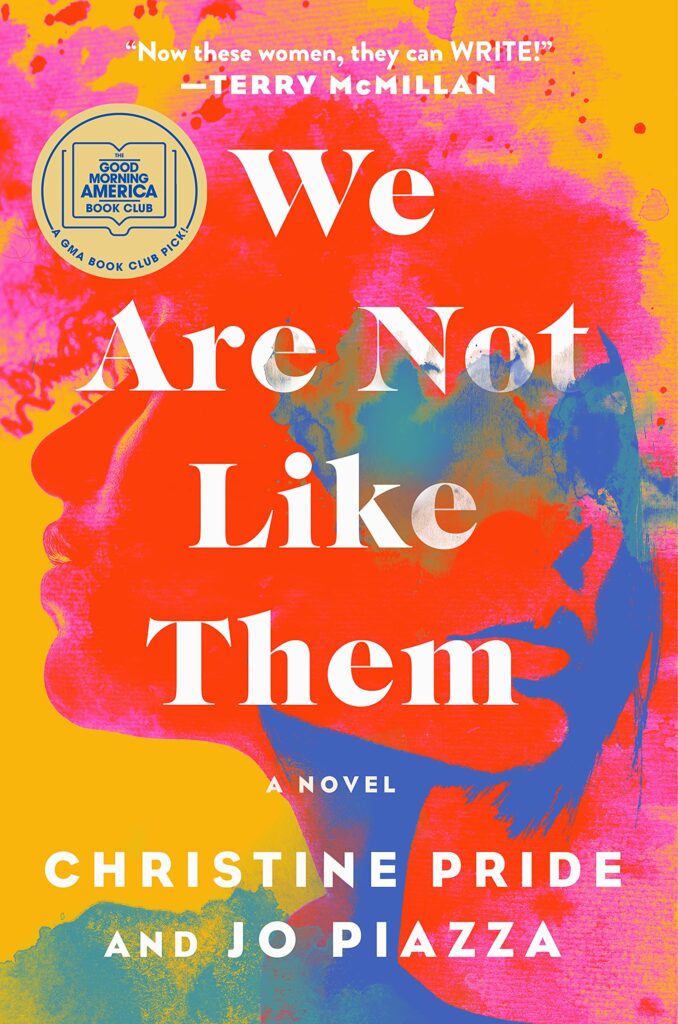 Jen and Riley have been best friends since kindergarten. Even though their lives took different paths, they're as close as sisters as adults. After years of trying, Jen is finally pregnant while Riley is poised to become one of the first Black female anchors of the top news channel in their hometown of Philadelphia. Their deep bond is tested, however, when Jen's husband, a city police officer, is involved in the shooting of an unarmed Black teenager. Covering this career-making story, Riley wrestles with the implications of this tragic incident for her Black community, her ambitions, and her relationship with her lifelong friend.
Promising review: "This book hits hard on a heavy topic that needs more dialogue today. The best thing about it is the way it explores police violence and racism through the lens of the relationship between these two women. The book shows clearly how these issues are not simple, how there's more than one side to the story, and how only through effort and deep reckoning will we ever get anywhere toward solving our challenges. GREAT BOOK."