6 min read
A new briefing war has erupted within government after Boris Johnson faced criticism this week for not going far enough to support onshore wind in week's energy strategy, as the UK tries to reduce its reliance on gas imported from abroad.
Johnson has been accused of caving to the demands of a group of Conservative MPs who are hostile to the prospect of building more wind farms on land, which many believe could significantly diversify energy supplies in the short term.
Two senior Whitehall sources told PoliticsHome that the government had watered down the language on building more onshore farms in England after it became clear it would go down badly with parts of the parliamentary Conservative party. This was strongly denied by a Downing Street source, who said the claim was coming from people who weren't close to the discussions.
Johnson is believed to have been "horrified" that it could take up to ten years to secure approval to build wind farms in England, according to the BBCwhich contributed to a growing feeling that reforms to allow for a speedier expansion of onshore wind would play a key part in the energy strategy.
But in the end, onshore wind formed one of more tepid parts of plans to produce more energy at home, committing only to "consult on developing partnerships with a limited number of supportive communities" in return for reduced energy bills, without setting out fixed targets.
The Guardian recently quoted a Tory MP saying there is a Whatsapp group containing more than 140 Conservative MPs who are opposed to the development of more wind farms on land. A government source who wanted the paper to go further in this area said that was a gross over exaggeration of the level of opposition within the Conservative parliamentary party.
It was also clear that there wasn't a consensus around the Cabinet table on the issue. Speaking in the days leading up to the paper's publication, Transport Secretary Grant Shapps said onshore wind farms were "eyesores" and that he opposed a "vast increase" in their number.
The government insists the proposals will bring about a significant relaxation of planning laws for onshore developments in England, while also respecting the wishes of local communities. They add that most energy companies want to develop onshore sites in Scotland and Northern Ireland anyway, not England, due to the areas there being windier, more remote, and at a higher altitude.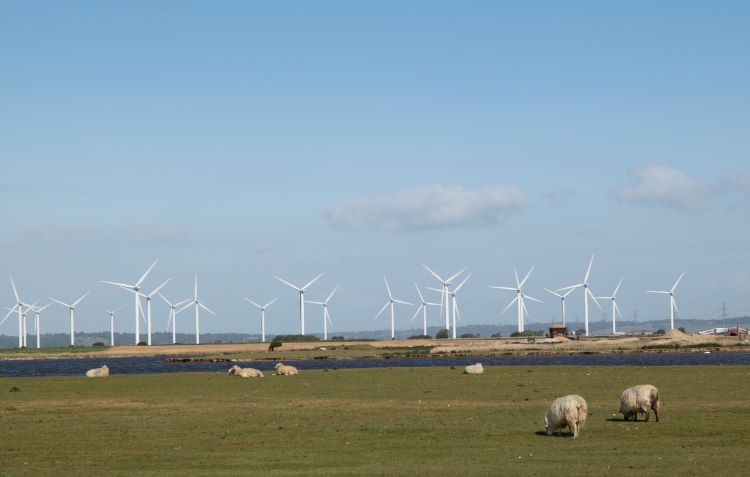 Ed Miliband, the Shadow Secretary of State for Climate Change and Net Zero, said there was nothing in the energy security paper to help households with soaring energy bills in the short term.
"That's because Boris Johnson has caved in to his backbenchers, rejecting the cheapest, quickest, and most popular forms of power – like onshore wind – because his party don't like it," Miliband told PoliticsHome.
"Nor could he offer a penny more for energy efficiency that could cut bills, cut imports, and cut emissions now".
But documents leaked this week to The i appear to show that more ambitious proposals for building onshore wind farms in England, submitted by the Department for Business, Energy and Industrial Strategy (BEIS), did not make the final draft.
Kwasi Kwarteng, the business secretary, wanted to commit to increasing onshore wind's contribution to the UK's overall capacity from 14 gigawatts to 45 by 2035, the leaked document suggests. He also wanted to relax planning laws through new legislation, and by allowing developers to circumvent normal planning rules by designating onshore farms as "Nationally Significant Infrastructure".
Asked by the BBC's Nick Robinson on Thursday whether he and Johnson had been "blown over" by a Tory revolt on onshore wind, Kwarteng said that was a "complete misrepresentation" of what happened.
However, both Whitehall sources said the negative reaction to onshore wind from some Conservative MPs had deterred government from going further. One said the pre-publication briefing about onshore wind was a kite-flying exercise, designed to see how the idea would land with the party while officials put the paper together. "They tested the water and the mood was clear," they told PoliticsHome.
Instead the government saved its more ambitious and tangible targets for nuclear energy.
The energy paper commits to building eight new nuclear reactors by 2030, spread across four new power plants. The Wylfa site in north Wales is earmarked as a location for one of the new plants to be built, as PoliticsHome reported earlier this month, as well as Sizewell C in Suffolk and the Oldbury site near Bristol.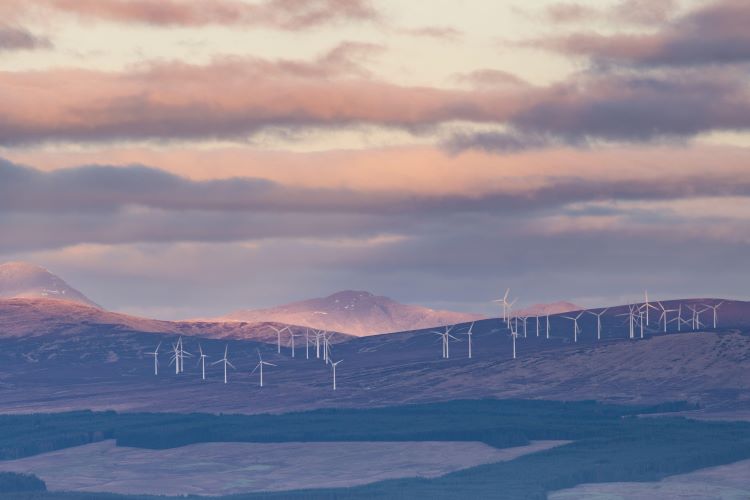 Industry voices said that while expanding nuclear power in the UK was a good thing, building those new plants will take many years, whereas onshore farms can be built much more quickly – especially if planning rules are reformed.
The government is under pressure to find ways of reducing energy bills quickly, as soaring global gas prices, exacerbated by Russia's attack on Ukraine, exacerbates a cost of living crisis for households.
Turley, a consultancy firm which is involved in wind farm planning applications, said the paper focuses on technologies which can only be delivered in the medium to long term, and that only more "radical" onshore measures will help bring down household energy bills in the short term.
"Disappointingly, and perhaps unsurprisingly given widespread opposition within the Conservative Party, there is no meaningful change in policy relating to onshore wind despite it being one of the cheapest and most readily deployed technologies," said its planning director, Mark Worcester.
Major energy company Vattenfall, which runs wind farms in the UK, was disappointed that the government wasn't "bolder" with its plans, with Danielle Lane saying onshore wind is a "cheap, powerful, and quick-to-build technology could play an important role" in the strategy.
A government spokesperson said: "We already have considerable quantities of onshore wind in the UK. Recognising the range of views across the country, our plans on onshore wind will prioritise putting local communities in control.
"We will support a number of new projects in England where there is strong local backing. That's why we will consult on developing local partnerships for supportive communities who wish to host new onshore wind infrastructure in return for benefits like lower energy bills".
PoliticsHome Newsletters
PoliticsHome provides the most comprehensive coverage of UK politics anywhere on the web, offering high quality original reporting and analysis: Subscribe