6 min read
Senior Conservatives are calling on Boris Johnson to abandon plans to raise National Insurance this April, or face a backlash from voters at the May local elections.
They insist that he should be moving to cut taxes rather than increase them at a time when rising energy bills and rocketing inflation threaten a cost of living crisis.
"There's no point in saying you're Conservative unless in difficult times you cut taxes. That's the whole point," a former minister told PoliticsHome.
"We believe in cutting taxes, controlling finances, and increasing revenue by getting growth in the economy.
"Surely the test of any Conservative government is if you do that when times get difficult."
Last year Chancellor Rishi Sunak confirmed that National Insurance would rise by 1.25% from 1 April, which the government says will net an extra £12billion a year to fund social care and clearing huge Covid-induced backlogs in the NHS.
It will come into effect at the same time fuel costs are set to massively increase as the energy cap rises, while council tax will go up for many across the country, along with a stealth increase in income tax bills.
Inflation is expected to hit 6% pushing up other purchases, while high fuel prices show no sign of falling.
Paul Johnson from the Institute for Fiscal Studies has warned people face a squeeze this year that "could well be worse than the financial crisis".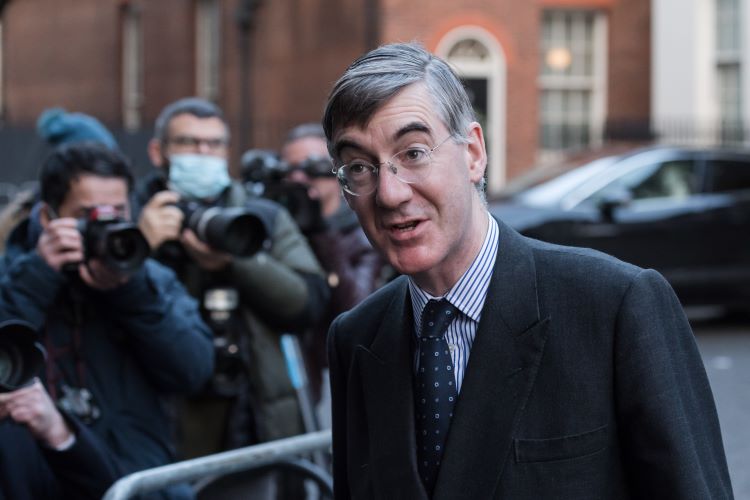 The planned NI increase was passed by the Commons thanks to the votes of more than 300 Tory MPs in September – but already many are having second thoughts, including Cabinet minister Jacob Rees-Mogg.
Several MPs who spoke to PoliticsHome expressed support for his stance, after Rees-Mogg was reported to have called for the health and social care levy to be paused and the cash for the NHS to be found instead through savings.
"We just shouldn't be doing it, it's just not the conservative way," one said.
A senior Tory agreed that raising taxes, something the party explicitly pledged not to do in their 2019 election manifesto, was deeply un-Conservative.
"You cannot tackle the cost of living crisis by taking more money away from people," they said.
"That's why the view of the parliamentary party is that they want to see the green levies taken off energy bills, a potential VAT cut, and discussion about scrapping or at least delaying the National Insurance rise."
Another senior Tory indicated pressure was growing among MPs to "at least pause the increase for 12 months", which they believed could "translate into something that becomes an annual pause, and then it's forgotten about completely".
But despite Johnson's authority being so recently undermined by a sizable rebellion on Covid measures, a longstanding MP said colleagues were unlikely to be able to put significant pressure on the government over this subject because Number 10 has not been prepared to listen to them.
They believed Johnson was more likely to take notice of opinion poll ratings "starting to go into freefall", and said May's local elections could go very badly if the government doesn't act on cost of living.
The seats up for grabs this year were last elected in 2017, when under former prime minister Theresa May the Tories enjoyed their best performance in a decade, gaining more than 500 new councillors on an 8% upward vote swing.
"I think it's going to be a very, very difficult set of elections for the Conservative Party – coming from an historic high it can't really make much progress," the MP said.
"They may in fact be 'Theresa May's revenge', she's desperate for some type of revenge."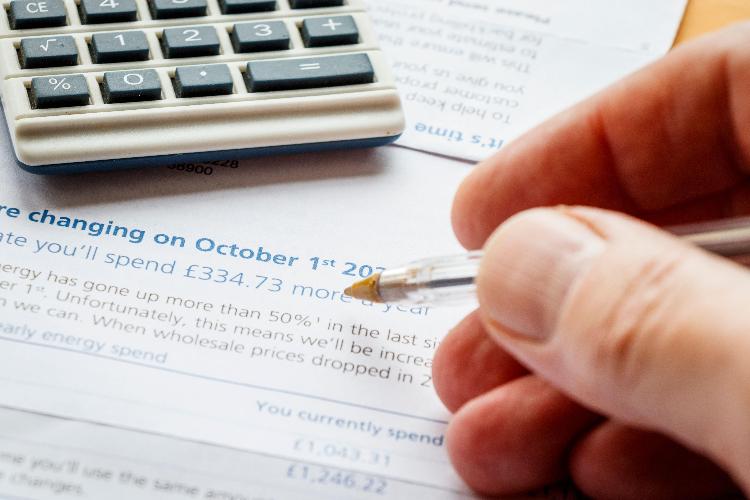 Tories are worried that this will be the narrative at the next general election too, expected in 2023 or 2024, with supporters of Johnson suggesting that while he can "tough it out" on Covid and other issues like sleaze or Christmas parties in Number 10, how well off people feel cannot be brushed off.
Labour hinted this is a bruise they will continue to punch when Angela Rayner laid into the issue at Wednesday's PMQs.
With cost of living problems likely to be felt most keenly in poorer parts of the UK, Tory MPs in the so-called "red wall" seats are also some of the loudest voices in calling for solutions.
One 2019-intake MP said measures already in place, such as the £500million household support fund, the warm home discount, winter fuel payments for over-65s and cold weather payments, are not even "touching the sides".
Christian Wakeford, MP for the "red wall" constituency Bury South since 2019, called for the NI rise to be paused, and urged the government to be "a bit more radical" and come up with new ways to help struggling households.
"We've got to do something that would actually put a bit more money in people's pockets to actually help them weather this," he told PoliticsHome.
"A decent amount to just say, we all know it's been a tough two years and thank you for playing your part."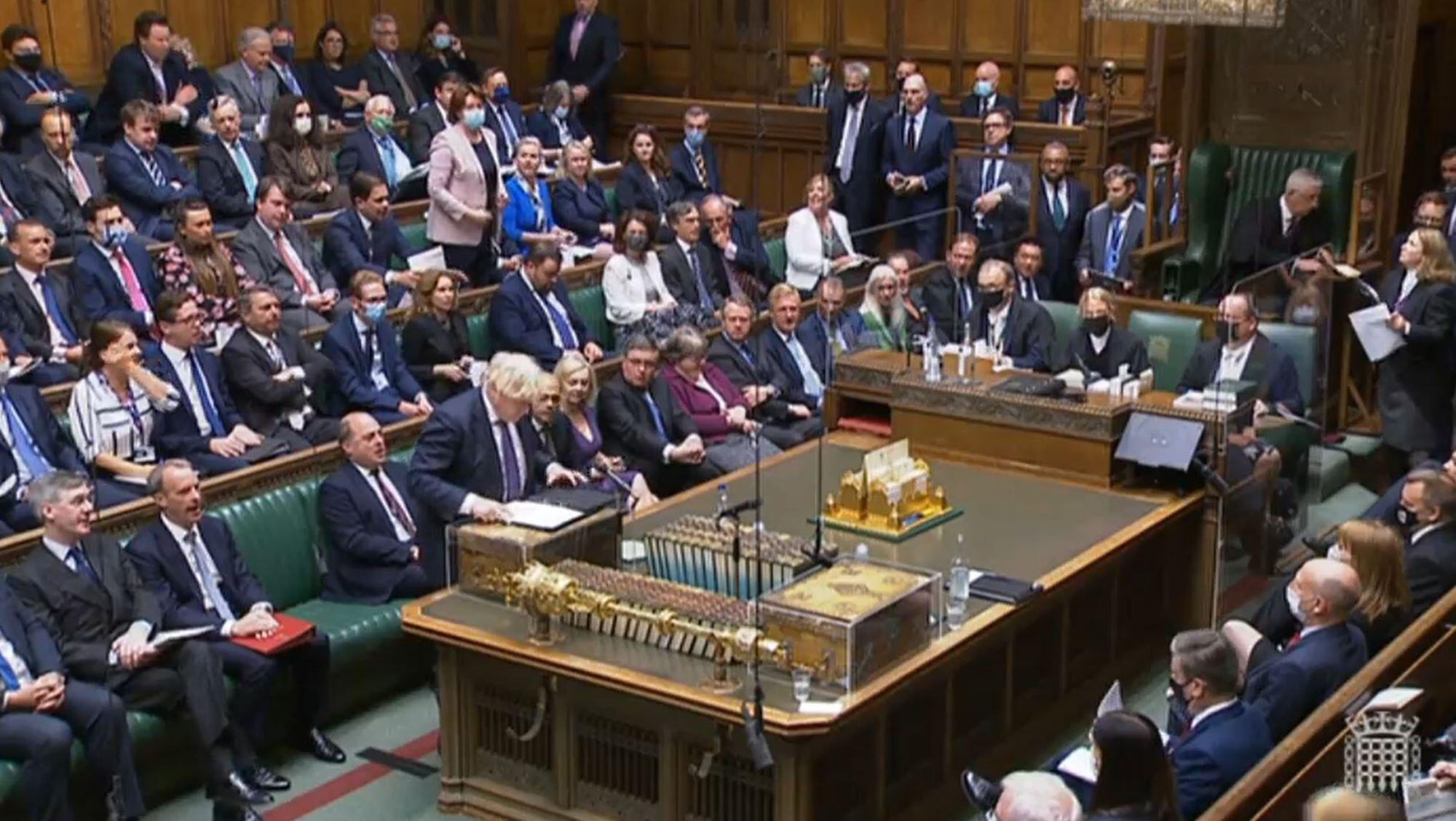 But Johnson has already dismissed calls by Tories to cut VAT on fuel bills and remove environmental levies on energy as "a bit of a blunt instrument", a stance backed by the former deputy PM Damian Green.
Writing for The House magazine this weekend he argues that a VAT cut is not targeted enough at the least-well off, and said a "more promising area to explore" is an extension of the Warm Homes Discount, which provides £140 a year to around 2.2 million people, including pensioners, to help with bills.
"Increasing the help given, and extending eligibility, for example, to those receiving Universal Credit, would mean that the extra spending would be properly targeted," Green added.
The government said it is looking at further measures to ease the burden caused by inflation and fuel, but an ex-minister cited the maxim that generals "prepare for the next war by planning for the last".
They warned MPs are "worried that the government is sleepwalking into this crisis and banging on about Covid" rather than tackling cost of living.
Another said voters in seats that turned Tory in 2019 will make a decision at the next election on the economy, and "if they think it really doesn't matter whether it is Conservatives in power or Labour in power, because they're much the same when they're handling the economy, then they'll put Labour in".
The MP added: "That's where the battleground is, Covid will hopefully be in the past in a couple of years' time, people won't remember about parties in Number 10, but they will remember about the economy and that's why we need to set out a Conservative Party position."
PoliticsHome Newsletters
PoliticsHome provides the most comprehensive coverage of UK politics anywhere on the web, offering high quality original reporting and analysis: Subscribe