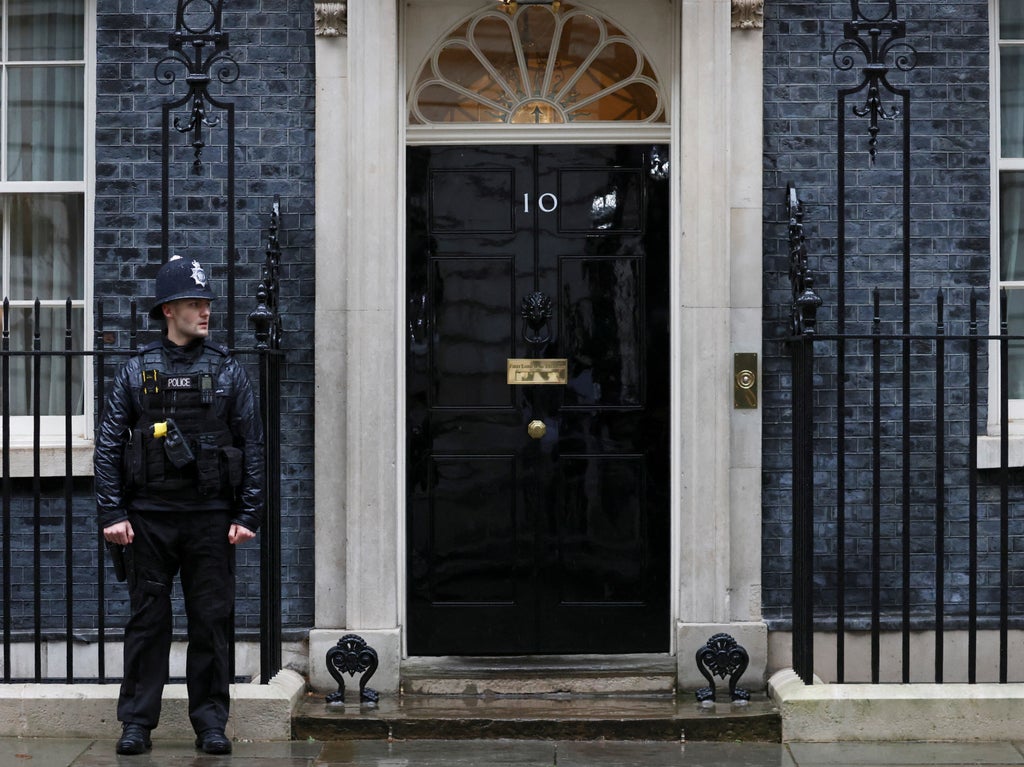 Tory minister says Boris Johnson shouldn't resign because after Partygate scandal
A senior Conservative MP has suggested that the government's move to privatise Channel 4 was done in "revenge" for the station's "biased" coverage of Brexit.
Writing on Twitter, Mr Knight said: "Is this being done for revenge for Channel 4's biased coverage of the likes of Brexit and personal attacks on the PM?
"Undoubtedly, across much of the party – there is a feeling of payback time and the word privatisation tickles the ivories of many."
However Mr Knight said he would support the Media Bill as a way of reforming public service broadcasting – saying Channel 4 "will have greater freedom to compete once privatised and if managed well".
The government is facing a growing backlash from Conservatives MPs over the plan, announced by Nadine Dorries, the culture secretary, last night.
Meanwhile, Labour has stretched its lead over the Tories to seven points, according to a new poll. Savanta ComRes has the opposition on 40 per cent (+1) versus the Conservatives 33 per cent (-2).
The polling company surveyed 2,220 people between 1 and 3 April.
1649173464
Truss hails Zelensky's 'important address' at UN Security Council
Foreign secretary Liz Truss said Volodymyr Zelensky had delivered an "important address" at the UN Security Council about the atrocities in Bucha.
"The UK is using our presidency of the Council to hold Russia to account," she said.
"We will not rest until the perpetrators are brought to justice."
In his address the Ukrainian president accused Russia of committing the "most terrible war crimes" since the Second World War as he called for trials akin to those held after the defeat of the Nazis.
Mr Zelensky accused Vladimir Putin's forces of creating "mass starvation" and shooting and raping civilians.
Joe Middleton5 April 2022 16:44
1649172800
Government expects 'a lot of interest from around the world' in Channel 4
The Government expects "a lot of interest from around the world" in its plans to sell Channel 4, a minister has said.
In the Lords, Labour peer Lord Dubs asked: "If the Government insists on pursing this policy, what safeguards will there be against a foreign company buying Channel 4 and there will be yet another of our major media owned by people outside this country?"
Culture minister Lord Parkinson of Whitley Bay replied: "Like the sale of any Government asset, the sale of Channel 4 would need to meet a careful assessment process to ensure value for money for the taxpayer. Further detail will be set out in the white paper to address that."
To groans from peers, he added: "We expect a lot of interest from around the world in Channel 4."
Conservative former minister Lord Deben asked: "If a former constituent came up to me in the street and said Lord Deben, given Covid, the disastrous Brexit, the European war, the cost of living crisis, why has the Government thought it urgent to bring forward something for which there is no public demand, and real opposition across the House?"
Lord Parkinson replied that not all constituents would "phrase it like that", adding: "The risks of doing nothing are to leave Channel 4 reliant on linear advertising, currently 74% of its income comes from linear advertising which is a part of the broadcasting landscape which is changing rapidly, trying to compete with the likes of Netflix which spent £9.2 billion on original content in 2019 compared to £2.1 billion from all of the UJK's public service broadcasters. We want to make sure that Channel 4 is fit for the future so it can continue to thrive and flourish."
My colleague Adam Forrest has written about some of the backlash from senior Tories to the government's proposal to sell Channel 4.
Joe Middleton5 April 2022 16:33
1649172026
Green Party promises insulation programme to cut energy bills
The Green Party has put its plans to insulate homes at the centre of its local election campaign, touting the policy as a response to the cost of living crisis.
Co-leaders Carla Denyer and Adrian Ramsay on Tuesday said Greens in local government had been leading on insulation and that their approach would keep people warm and cut bills.
The party points to the work of Green-led Lewes District Council, which is working with six other local authorities to retrofit 40,000 council homes and cut energy bills.
Jon Stone has the details.
Joe Middleton5 April 2022 16:20
1649169042
Liz Truss wants Russian economy pushed 'back to Soviet era' as 60% of Putin war chest frozen
Foreign secretary Liz Truss vowed to push Russia's economy "back into the Soviet era", as she urged European allies to go further on sanctions and end dependence on Moscow's oil and gas.
Our politics reporter Adam Forrest has more details below:
Matt Mathers5 April 2022 15:30
1649167542
We must ensure Ukraine doesn't lose war, former Tory leader says
The West must ensure Ukraine does not lose the war, Conservative former leader Sir Iain Duncan Smith has said.
In a speech on the threats posed to the free world by dictatorial regimes, including China and Russia, hosted by the Heritage Foundation, senior Conservative MP Sir Iain argued that since the ending of the Cold War, there has been "every reason to doubt the West's resolve".
He said: "They must win and we must help them do it. What defines winning the war is much more difficult but they mustn't now lose.
"Sadly, I suspect as Putin heads east it will become a protracted process, a war of attrition. But we must stay the course."
Matt Mathers5 April 2022 15:05
1649166642
Fracking not the answer to energy crisis, says business secretary, as he orders review
The business secretary says fracking is not the answer to the UK's energy crisis, as he orders a quickfire review into the danger of earthquakes.
The British Geological Survey will investigate whether the risks have altered since the government was forced to slap a moratorium on drilling for shale gas in 2019.
But Kwasi Kwarteng made clear his clash with Tory MPs demanding the ban is lifted, saying "the pause will remain in place" unless the scientific evidence has changed.
Our deputy politics editor Rob Merrick reports:
Matt Mathers5 April 2022 14:50
1649165742
What is behind the Tory backlash against Channel 4 privatisation?
If the government is to get its way, it will have to work hard to assure MPs that jobs – especially those outside of London – will somehow be protected during the process, writes Adam Forrest.
Read more of his analysis here:
Matt Mathers5 April 2022 14:35
1649164796
Government's LGBT business champion resigns
The Government's LGBT business champion, Iain Anderson, has resigned in a letter to Boris Johnson, criticising the "deeply damaging" move to exclude trans people from protection from conversion therapy.
Mr Anderson wrote: "It has been the honour of my life to serve as the UKs first-ever LGBT+ business champion. However, I feel I have no choice but to tender my resignation from this role.
"I do this with a very heavy heart. As a young gay man I lived through fear and oppression under the backdrop of Section 28. I could never have dreamt then that a government – any government -would appoint an LGBT+ champion later in my lifetime.
"However the recent leaking of a plan to drop the Government's flagship legislation protecting LGBT+ people from conversion therapy was devastating. Conversion therapy is abhorrent.
"Only hours later to see this plan retracted but briefing take place that trans people would be excluded from the legislation and therefore not have the same immediate protections from this practice was deeply damaging to my work."
Matt Mathers5 April 2022 14:19
1649163638
We need more defence aircraft, Ukraine MP says
Oleksiy Goncharenko, a Ukrainian MP representing Odesa, said his country's armed forces need weapons that can help defend against Russian air and battleship attacks.
Speaking to BBC Radio 4's World At One programme, he said: "We need air defence, aircraft – that is the most important.
"We also need anti-ship missiles – we are thankful of the UK Government for Harpoons, but we need more."
The politician said he thought it was Moscow's mission to take the south of the country and cut Ukraine off from the Black Sea.
He added: "They still want to attack Odesa, to take Odesa, to cut Ukraine from the sea and to go to the border of the European Union, because Romania is already there – and (there are) Russians in Transnistria, an occupied part of the Moldovan republic.
"That is their strategic aim to go there. For the moment, they are unsuccessful but they will try again."
Oleksiy Goncharenko, a Ukrainian MP representing Odesa, said his country's armed forces need weapons that can help defend against Russian air and battleship attacks.
Matt Mathers5 April 2022 14:00
1649162404
The French elections are a test for Emmanuel Macron – and his politics of moderation
Reactivating his centrist base and reconnecting with 'left behind' voters will be vital if the success of 'Macronisme' is to survive Macron himself, writes Vince Cable
Read his full piece here:
Matt Mathers5 April 2022 13:40