4 min read
Boris Johnson has defended the government's travel scheme as he said restrictions were necessary to avoid "importing" new Covid variants.
The Prime Minister has defended plans for an "amber watchlist" following criticism that England's travel system risked creating "confusion and chaos" for travellers.
It comes after reports the classification could be introduced on Thursday, putting some countries as being at risk of being moved into the 'red' list — requiring strict hotel quarantine restrictions — at short notice.
The proposals have come under fire from industry groups and MPs who have claimed the change would create further complexity for the industry.
But speaking on Monday, Johnson said he wanted a system which was "as simple and as user friendly as possible".
"Obviously I understand that people care very much about their holidays, people want to go abroad," he said.
"I understand how much people plan, prepare for the summer holidays, but we've also got to remember that this is still a dangerous virus, and that we must try and stop variants coming in.
"We must stop importing variants from abroad and we have to have a balanced approach and what I want to see is something that is as simple and as user friendly for people as possible."
His comment came after new rules came into force which allows travellers from the EU and United States to be exempt from self-isolation when they enter the UK provided they have received two vaccines.
But he insisted the traffic light system was required to handle "anxiety" that a new variant could enter the UK from abroad.
"Obviously, the double vaccinations that we've got really do offer the way forward. I think we've now got more than 72% of the population that has now had two jabs," Johnson said.
"I am very pleased that today because of the vaccine rollout, we're able to say to people coming back from anywhere in the EU, plus Switzerland, plus the United States that they don't have to quarantine so double jabbed people no longer have to quarantine."
He added: "On travel, we've had to balance it because of the anxiety that a lot of people have, that I have, about importing new variants, bringing back the disease.
"But we also have to recognise that people want badly to go on their summer holidays we need to get people to get the travel industry moving again, to get our city centres open again. And so we wanted approach that is as simple as we can possibly make it."
But he faces growing anger over the new plans, with Labour Party chair Anneliese Dodds claiming the government were in "disarray" over the scheme.
"We don't want to see additional confusion and chaos here. We've been here before, we've been in this chaos before, and yet government seems to be providing just more of the same, more confusion, more extra categories," she said.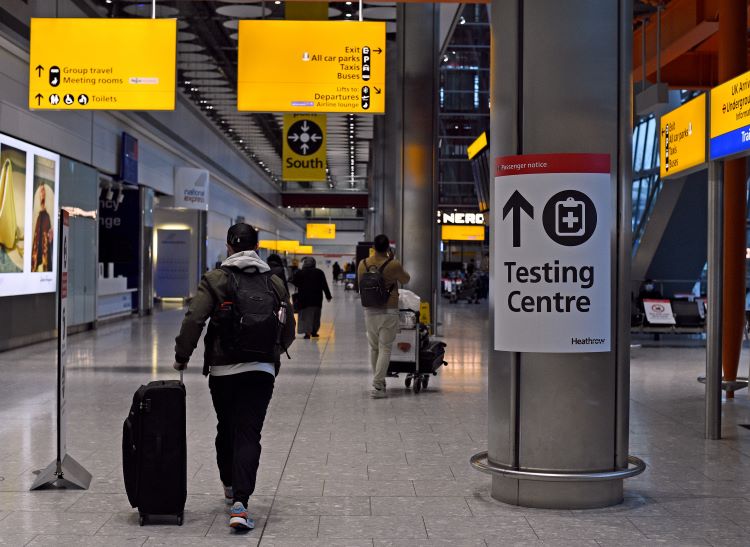 "What we've said for months as the Labour party is that the Conservative government need to be open and transparent, they need to be actually publishing the data that they're taking their decisions on."
She added: "They need to be also seeking that agreement around vaccine passports internationally that they've said they're trying to do, but we've seen no evidence of progress there.
"If there's more openness, I think that's going to build trust in the system."
Meanwhile, the plans have been openly criticised by some Conservative MPs, with Commons transport committee chair Huw Merriman saying the change was a "massive red flag" for travellers.
"An amber watchlist will be viewed as a massive red flag which is likely to cause bookings to those countries on that watchlist to collapse," he said.
"In my view we don't need any more uncertainty, complexity or anxiety for passengers or this beleaguered sector, it just needs clarity."
PoliticsHome Newsletters
PoliticsHome provides the most comprehensive coverage of UK politics anywhere on the web, offering high quality original reporting and analysis: Subscribe