Bradley Beal enjoyed a season to remember with the Washington Wizards. Beal posted career-high averages but was unfortunately snubbed out of the All-NBA team.
However, his glittering display of talent has opened up trade speculations to the Lakers. But Beal has other options in mind. 
Beal landed in Washington in 2012, when was selected as the #3 pick in the draft. The explosive guard settled in quite comfortably ever since joining the Wizards. Beal joined hands with John Wall to line-up a formidable back-court for the team over the past few years. 
Even without John Wall on the team for nearly two years, Bradley Beal rose to the occasion and carried the team on his back. He averaged nearly 31.0 points per game in the 2019-20 season, which marked his breakthrough as a deadly scorer. 
The 27-year-old recently joined the 'On the Road with Buck & Phil' podcast, where he pledged his loyalty to the Washington-based franchise.
Beal recently signed a 2-year contract extension, and he doesn't have plans of moving elsewhere. What would it mean for Bradley Beal to finish his career as a Wizard? 
"That would mean the world, man. I'm a loyal guy. I want to be here," Beal said. "I'm here. I've signed my extension. And that will mean the world to me.
"That honestly would you know, being able to finish your career in one place? You know you don't see that in today's game."
Bradley Beal wants to deliver a championship with the Washington Wizards
Beal is undoubtedly one of the best players in the league. The Wizards wrapped up their 25-win season by failing to qualify for the Playoffs in 2020. However, the picture will be different next season when John Wall makes his grand return. 
Wall is working hard to get back onto the court, and Beal wants to assemble a championship-caliber team. It has been over 40 years since a team from Washington reached the NBA Finals. Beal wants to change all that by grooming a team full of stars.
ALSO READ- "Wall of John": LeBron James Shows His Excitement Over the Potential Return of John Wall in NBA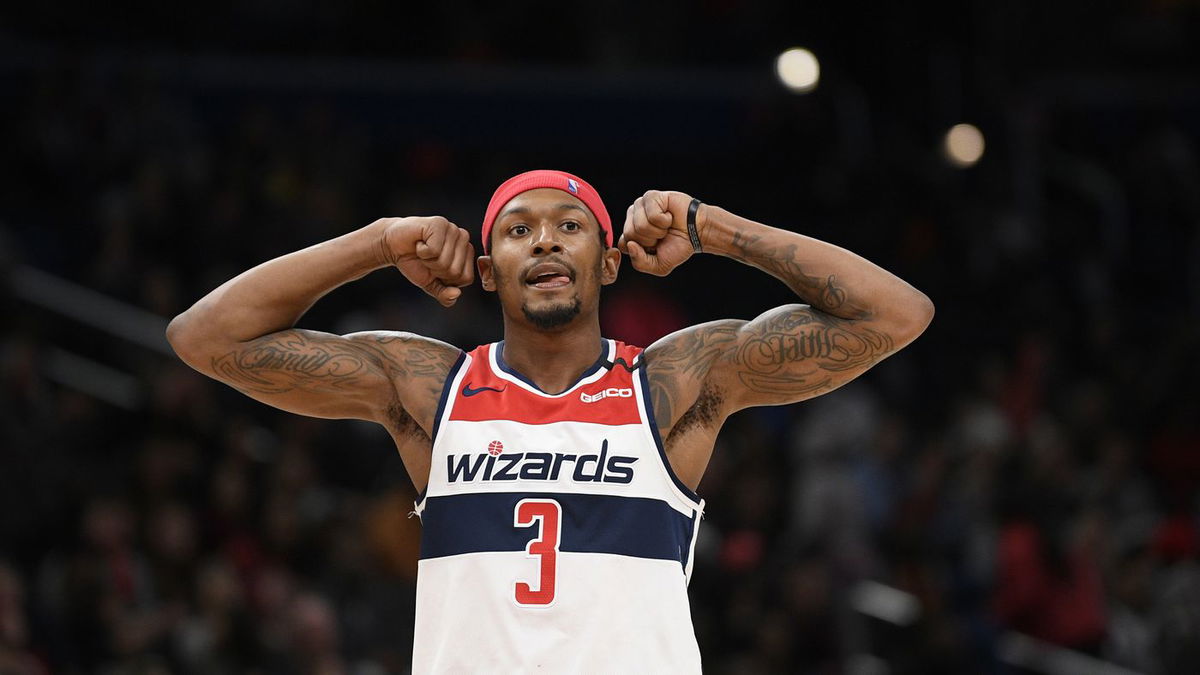 "I want to win and we got to win. And I know we can win," Beal continued. "I know it's a place where we can win and I know it's a place where we can get guys to come here to win. But we got to go prove it on the floor for sure."
Bradley Beal has certainly shut down trade speculations with his statements. We now know that Beal will stay put in Washington, at least for the near future.
But can he achieve his ultimate goal of winning the NBA championship with the Wizards?