Watch live: Boris Johnson faces Keir Starmer and MPs during PMQs
Amazon has halted sales of wines, beers and spirits in Northern Ireland due to complex new excise rules. The company is reportedly ready to pull more products from the province – including over-the-counter medicines – over changes brought in by the Brexit deal.
The online retailer is said to be concerned that excise duty will now have to be paid twice on shipments which are sent from the British mainland across the Irish Sea following Boris Johnson's trade agreement.
It comes as the Lib Dems branded a plan to charge EU students coming to the UK over £1,000 to use the NHS a "pointless red tape nightmare". Meanwhile, home secretary Priti Patel is set to announce a hotel quarantine plan for arrivals from the highest-risk parts of the world.
1611747507
Amazon move shows 'utter chaos' in trading
The Best for Britain group has responded to the news Amazon is halting sales of alcohol – and possibly more product lines – over confusion about excise rules.
"When a company the size of Amazon is struggling to deal with something as fundamental as excise payments, it's clear the present UK trading environment is in utter chaos and ministers really must get a grip now and cut Whitehall red tape for British businesses," said chief executive Naomi Smith.
She added: "When Airbus, BMW and Siemens warned about the impact on their UK-based operations of the UK leaving the EU, Boris Johnson infamously said 'f*** business'. Now is the time to right that wrong, and show industry that this is a pro-business government after all."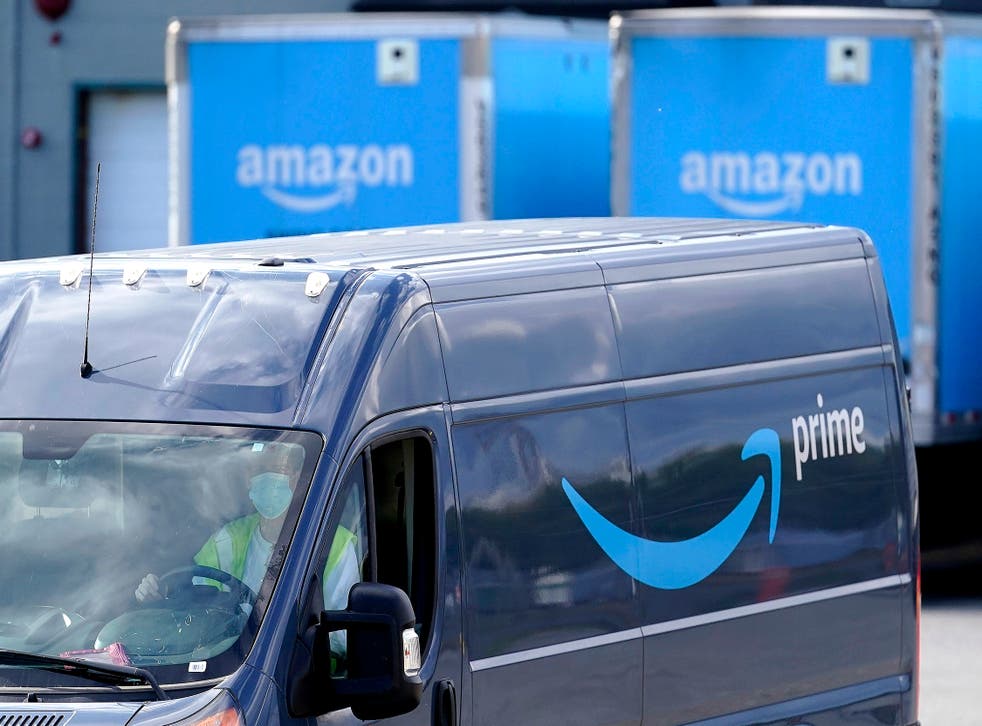 Adam Forrest27 January 2021 11:38
1611746382
Eel fishermen forced to find new markets
Eel fishermen in Northern Ireland will be forced to find new markets due to post-Brexit problems.
Sector chiefs based at Lough Neagh – a freshwater lake in the province – said the new trade border in the Irish Sea meant they could no longer sell to Billingsgate Market in London (where jellied eels are sold).
Pat Close of the Lough Neagh Fishermen's Co-operative, told the BBC London had represented "very significant trade" – 20 per cent of their catch. "We find with the Northern Ireland Protocol, [Great Britain] could be in the middle of the world as far as we're concerned."
Adam Forrest27 January 2021 11:19
1611745455
AstraZeneca 'pulls out of EU meeting'
The row deepens. The UK-Swedish pharmaceutical giant AstraZeneca has pulled out from a meeting with EU officials scheduled for Wednesday to discuss the disagreement over Covid vaccine supplies, according to a Brussels official.
The official added that the EU keeps asking the company to provide further explanations about its announcement to cut vaccine deliveries to the bloc in the first quarter.
Adam Forrest27 January 2021 11:04
1611745301
Discontent 'growing' in Northern Ireland over protocol, says police chief
Discontent in loyalist communities in Northern Ireland is "growing" over the protocol arrangements forged as part of the Brexit withdrawal agreement, a senior police officer has said.
PSNI Assistant Chief Constable Mark McEwan said: "We are seeing signals, there are signal incidents that have happened, particularly in recent days."
He told MPs: "We are starting to see graffiti, we are picking up social media sentiment of a growing discontent, particularly within the Protestant-loyalist-unionist community … That has not manifested itself in any outworkings at this point."
Adam Forrest27 January 2021 11:01
1611744634
Fishing chief demands UK-Norway deal
A supertrawler which normally catches around 10 per cent of all the fish sold in the UK's chip shops has left port for a one-off voyage to the island of Svalbard, as its owner demands a deal with Norway over distant waters fishing rights.
The Kirkella – which has been described as the pride of the UK's distant-waters fishing fleet – has been tied up in St George's Dock, Hull, since returning from her last trip at the beginning of December, leaving her 100-strong crew at home.
The vessel's owner, UK Fisheries said detailed agreements are still needed with the non-EU countries involved in the post-Brexit distant waters arrangements – including Norway.
UK Fisheries chief executive Jane Sandell said: "We're glad to be going out fishing at last, but this is only a sticking plaster … unless something changes very soon, we'll have no more work for our crews for the foreseeable future."
Adam Forrest27 January 2021 10:50
1611742887
EU citizens 'asked to show evidence of status in UK'
Some EU citizens who live in the UK have reportedly been questioned at the border and asked to show some evidence about where they live and whether or not they have settled status.
Politico has reported on cases involving at least four EU nationals – from Finland, Romania and Malta – who were stopped on their return home to the UK and asked questions about their residence. "It was more like the border control feeling you get in the US," said one.
EU diplomats told the website border officials could be in breach of the law with their questions.
"The Border Force officials have the authority to try to determine who you are and even to ask you for details of your residence, but they cannot ask you for proof of your settled or pre-settled status," one said.
Adam Forrest27 January 2021 10:21
1611741995
Brexit losses 'disappointing', says City leader
The UK's loss of financial business to the EU due to Brexit has been "disappointing", a leading figure in the City of London has said.
London has seen major asset and job losses over the past year and the sector was largely during the divorce deal negotiations, cutting off the City from its biggest single customer.
"It's disappointing to lose business but it's not at all catastrophic," said Catherine McGuinness, who is the political leader of the financial district's ruling body.
"We are very confident in London's basic strengths and that we will make up business elsewhere," said told Reuters. "No matter what happens, London will continue to thrive."
Adam Forrest27 January 2021 10:06
1611741496
Johnson not up to the job, says Labour
Labour's shadow health secretary Jon Ashworth said Boris Johnson had "shown he's not up to the job" during his handling of the Covid crisis – but he stopped short of calling for his resignation. "Please learn – don't make these mistakes again."
Piers Morgan challenged the Labour frontbencher whether he wanted the PM to step down after a poll of Good Morning Britain viewers found 64 per cent wanted Johnson to go.
Adam Forrest27 January 2021 09:58
1611741030
Majority of Calais refugees think 'Brexit will make asylum easier'
Priti Patel won't like this one. Refugees living in Calais believe Brexit has made it easier to secure asylum in the UK, a new poll has found.
About 1,000 people are staying in makeshift camps along the French coast. A survey of migrants in Calais carried out by Humanitarian charity Care4Calais revealed that more than half (55 per cent) think they have a better chance of getting asylum in the UK after Brexit. Only 18 per cent thinking they had a worse chance.
If nothing else, the results show hope springs eternal among the most desperate.
Adam Forrest27 January 2021 09:50
1611740403
Extending support to self-employed needn't cost much, says IFS
More than one million self-employed workers locked out of government coronavirus support could be helped by payments which would cost a tiny fraction of the current furlough scheme, a respected think tank has calculated.
The Institute for Fiscal Studies (IFS) said small changes could save many from severe financial hardship. The group argues that the government could help the 1.3 million people who receive less than 50 per cent of their income through self-employment.
Our Whitehall editor Kate Devlin has more details:
Adam Forrest27 January 2021 09:40