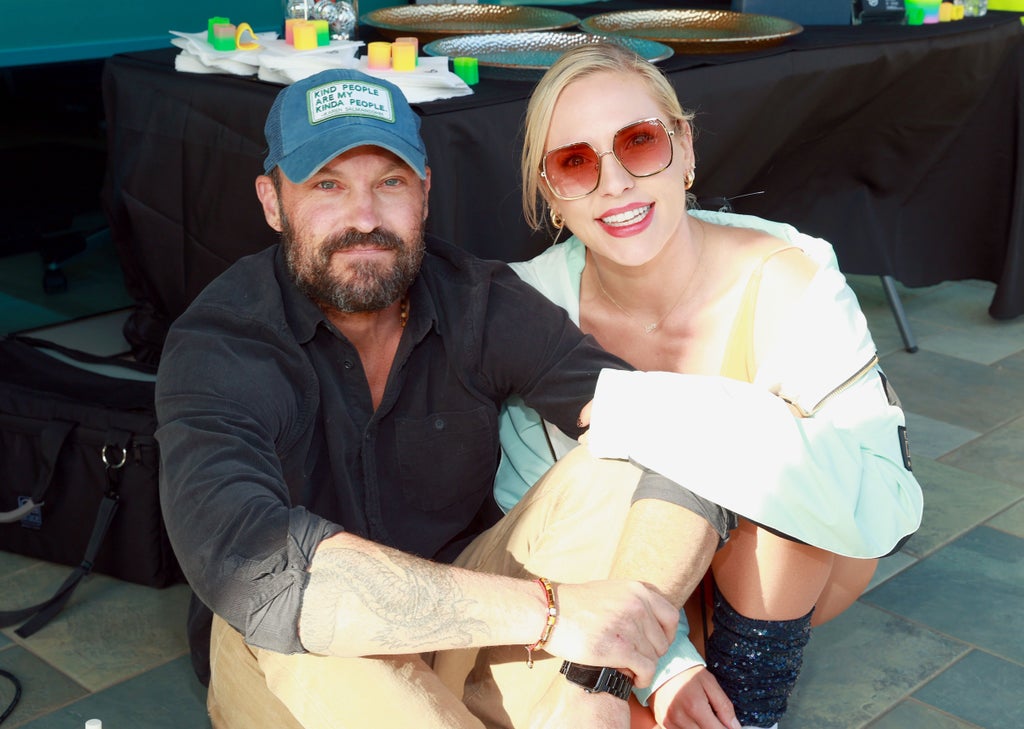 Brian Austin Green and Sharna Burgess are expecting their first baby together.
The Dancing With the Stars professional showed off her growing baby bump as she vacationed in Hawaii with the Beverly Hills 90210 actor, who has three children with ex-wife Megan Fox, and a teenage son from a previous relationship.
The couple began dating five months after Green and Fox broke up after nearly 10 years of marriage in May 2020.
The baby news comes just a month after Fox announced she was engaged to rapper Machine Gun Kelly, who she has been dating for two years.
Green , 48, and Burgess, 36, celebrated their one year anniversary last October, with Green writing on Instagram, "1 year of accepting me in a way I've never been loved before #damnimlucky."
Australian-born Burgess told Entertainment Tonight last June that she was still hopeful on becoming a mother in the future.
"Kids have always been on the cards for me," she told ET.
"One hundred percent, they've always been on the cards for me. So we'll see what the universe says will happen. We're just going to leave that open."
Burgess has called Green an "amazing dad" and he has spoken about how good she is around his existing family.
"She's great with them, she really is. She's super fun. They love hanging out with her and doing things and she has a great connection with each one of them," he said.
"But she's also, she just instinctually sort of knows how to not be a stepparent in that way, but really just bond with them and love them. They feel really safe with her, and it's an amazing connection that they have."