Only 3 days are left for the anniversary season to launch in Call of Duty Mobile. Though it is quite late for leaks, it is never too late to know what is coming next season beforehand.
Earlier today, the Battle Pass trailer and Ranked Rewards were leaked. The anniversary season has been efficiently hyped by CODM all this time. Judging from the leaks, we can expect a banger of a season in the next three days.
Apart from the trailers, a few more items from the inventory were leaked. Two brand new perks are being added to the game. First is the Launcher Plus that will allow players to have extra launcher ammunition.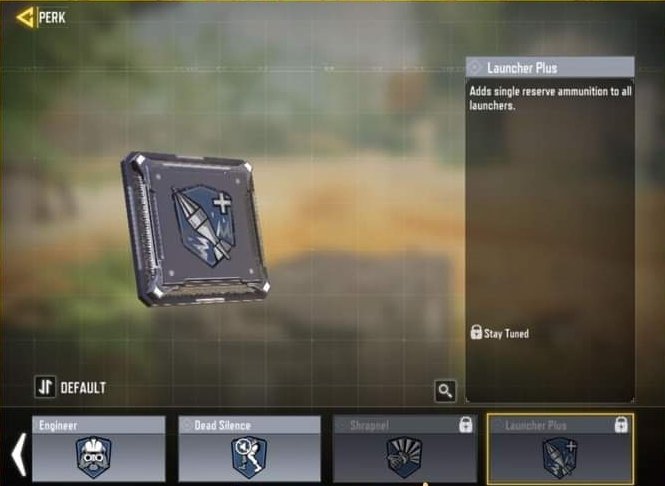 The second one is the Tactician. Players using this perk will spawn with an extra piece of tactical equipment.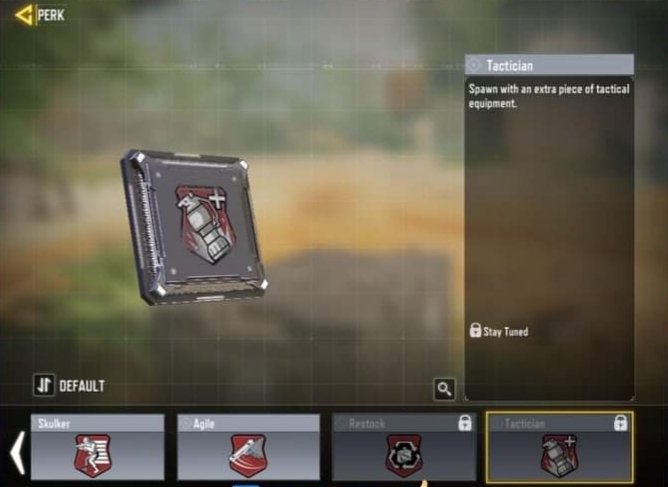 Call of Duty Mobile Ranked Season 7 Rewards
The entire trailer for Ranked Season 7 has been leaked. Though ranked rewards have not been quite the difficult objective in the last 10 seasons, the rewards are definitely attractive. This time around, the ranked season seems to be steel-themed.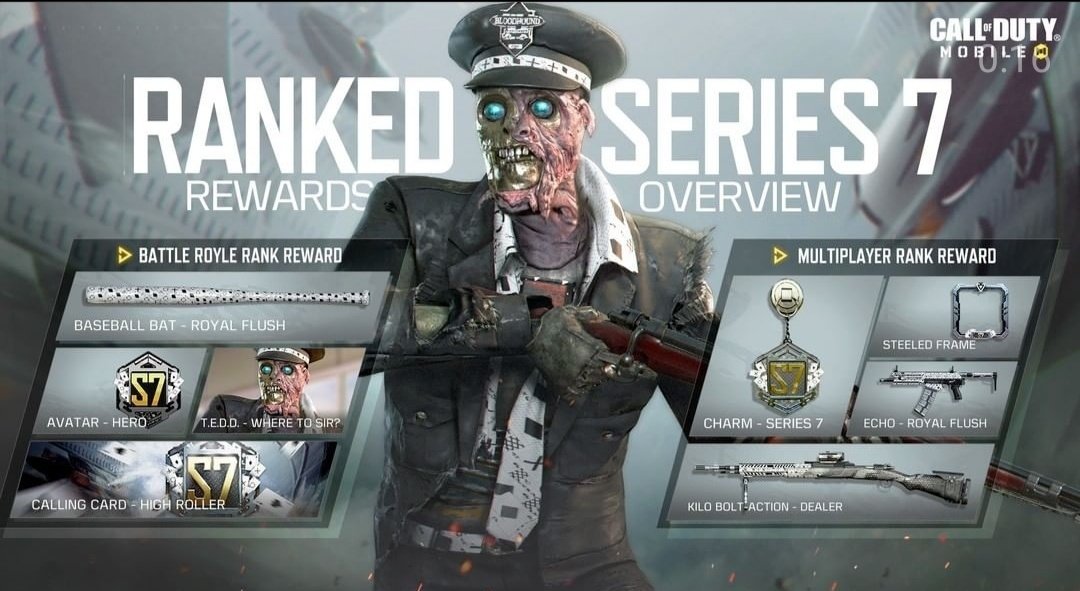 Read on to find out all the leaked rewards from the ranked season. Watch the trailer below.
Season 7 Ranked Trailer full HD… (Season 11 Battle Pass) pic.twitter.com/PKgGZ7ycVc

— COD Mobile Leaks (GrowPositive) (@GrowPositiveYT) October 12, 2020
Battle Royale
Baseball Bat- Royal Flush
Character- T.E.D.D- Where To Sir?
Avatar- Hero
Epic Calling Card- High Roller
Multiplayer
Charm- Series 7
Echo-Royal Flush
Kilo Bolt-Action – Dealer
Legendary Reward- Steeled Frame
Moreover, a good look at the rewards suggests that a lot of them are Season 7 themed. Unlike most seasons, where only the legendary multiplayer frame has the season mark, this time around, a lot of the rewards sport it. Might be a good season to grind and show off the anniversary spoils in the long run.
Read more–Black Ops Cold War Leaves a Lot to Be Desired As Beta Weekend Comes to a Close
Anniversary Season Battle Pass Leaks
The entire Battle Pass trailer has also been leaked. Read on to know all the rewards that will come with the paid version.
SEASON 11 BATTLE PASS TRAILER‼🎶 pic.twitter.com/C1gvJn74F3

— Call of Duty Mobile Leaks & News (@CODM_Updates) October 11, 2020
Epic Characters
Spectre-Pixel Spy
Reaper- Premium
Zero- Nebula
Scylla- Future Vice
Epic Weapons
DL Q33- Neon Burst
QQ9- Neon Grunge
AK117- Neon Lotus
KRM-262- Point And Click
Fennec- Verdant
Additionally, CODM has added the Heartbeat sensor and Shield in multiplayer. It will be interesting to watch how players implement these new additions.
Watch this space for more news on Call of Duty.