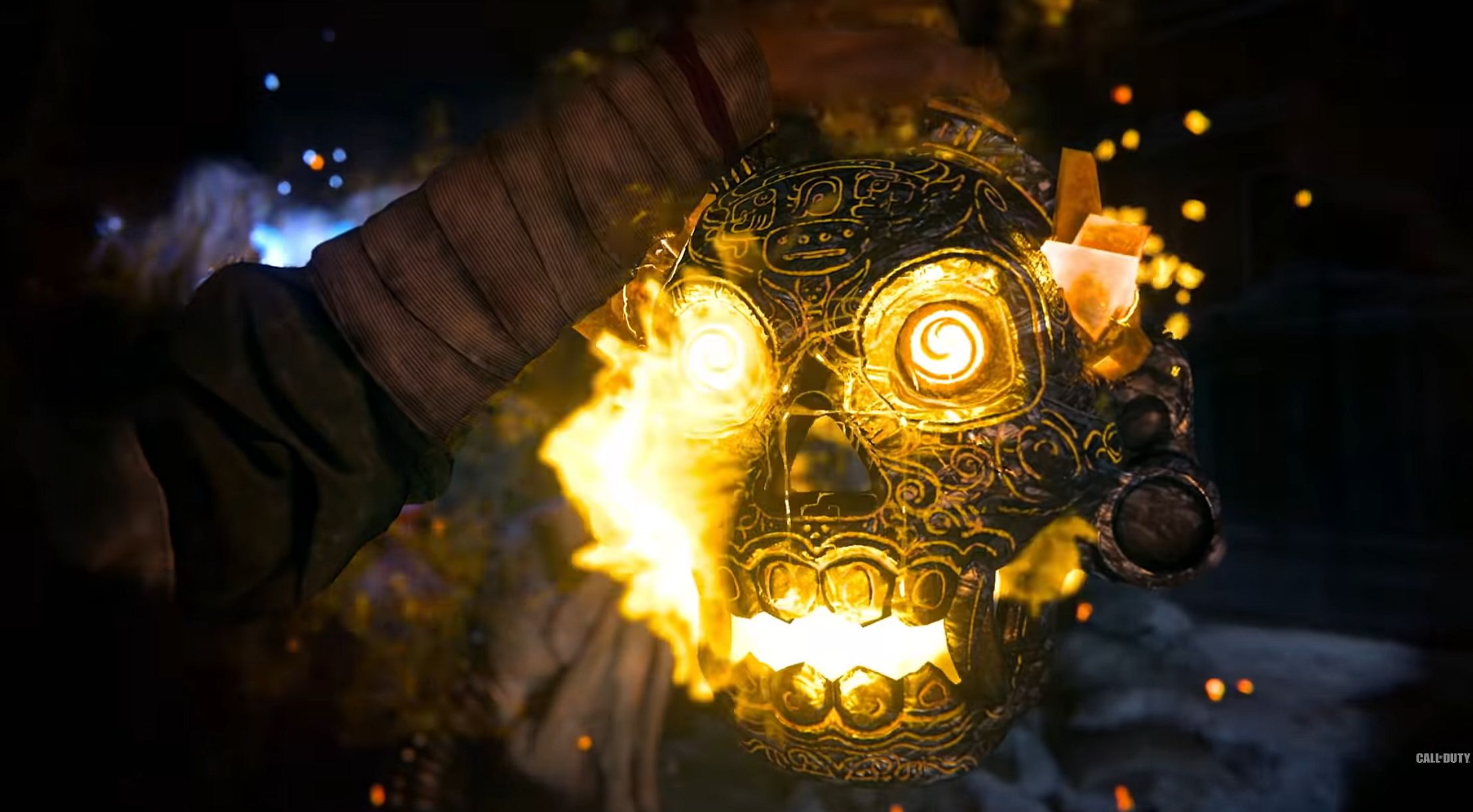 It wouldn't be a Call of Duty game without a Zombies mode, and that is exactly what Vanguard is getting courtesy of Treyarch.
While not much is known about the Zombies mode for Call of Duty: Vanguard at present, we can glean a bit of information from the reveal trailer which was just released.
In the trailer, you see a high-ranking Nazi using some sort of power to bring his dead army back to life, or what could be considered life. His power appears to come from a glowing crystal on his belt. We're not too sure just yet, because exact details on the upcoming zombie experience have yet to be revealed.
As far as the allies go, and as far as we can tell, it's not set in an alternate universe, as the heroes are using WW2 weapons. But, there is an occult aspect to it as there are various runes and crystals being used to combat the zombie threat. Going by the video description, you will be using a new set of Dark Aether skills to stop the threat.
There appears to be a main boss you will contend with at some point, and that's just going by the end of the trailer where you see a large, flaming god-like being following Mr. Nazi and his undead army.
Developed by Sledgehammer, Call of Duty: Vanguard is out November 5 on PC, PS4, PS5, Xbox One, and Xbox Series X/S.
It doesn't seem as though the goings-on at Activision Blizzard of late have affected development, despite the state of California suing the company over alleged discrimination, bullying, and workplace sexism. Since everything came to light, the company has pushed high-profile executives out and refreshed the HR department.
Most recently, California's Department of Fair Employment and Housing issued a formal objection to a proposed settlement between Activision Blizzard and the Equal Employment Opportunity Commission, stating the settlement could cause "irreparable harm" to its ongoing legal proceedings.