This Chocolate Espresso Pound Cake is a rich, moist chocolate pound cake recipe topped with silky chocolate espresso ganache!
Love coffee? Make sure to try my Double Chocolate Mocha Cookies too!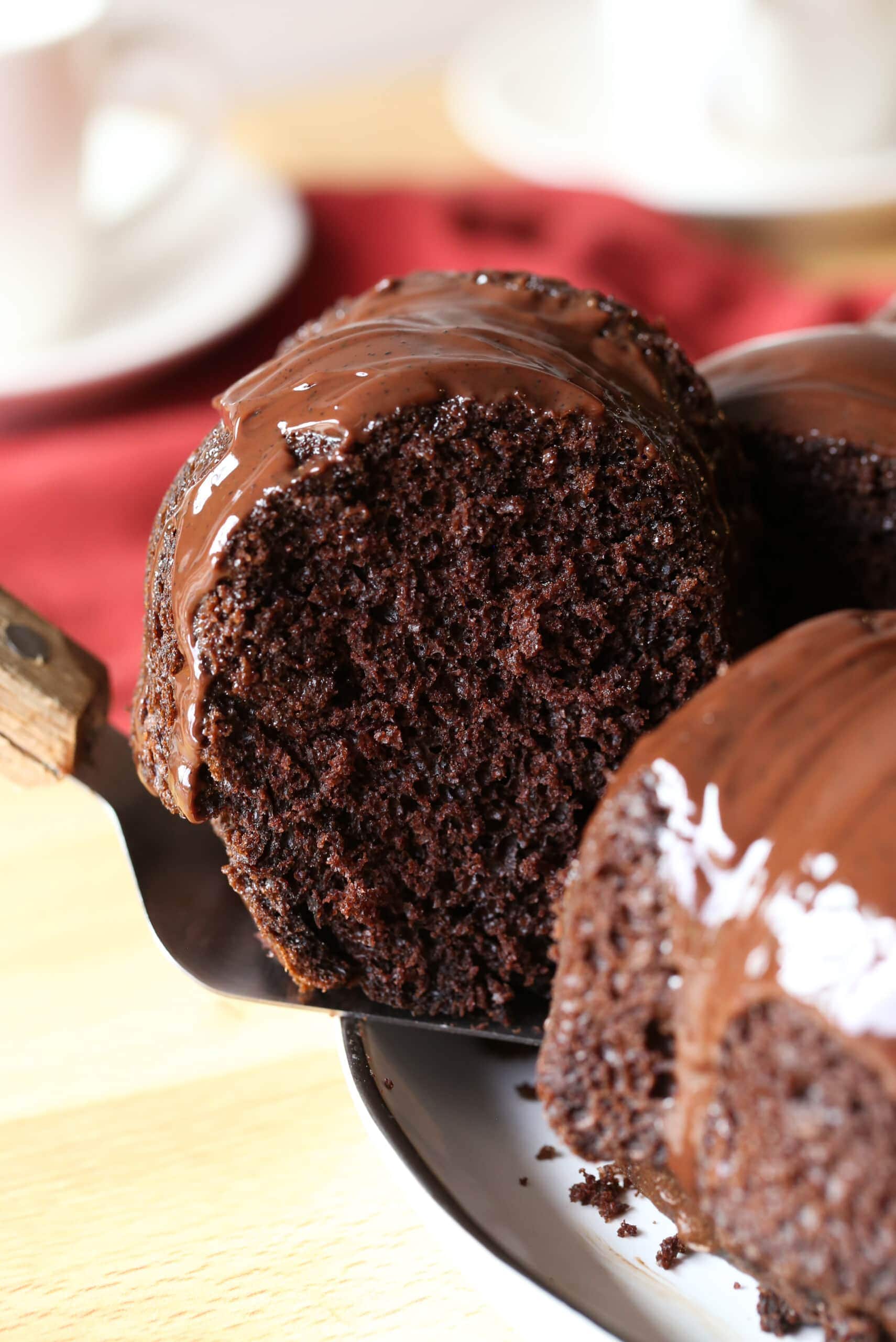 This Espresso Pound Cake is made in partnership with Imperial Sugar. Click here for the full recipe.
This Is A Delicious Chocolate Espresso Pound Cake Recipe!
Looking for a rich, moist, perfectly chocolate pound cake with a hint of coffee for your morning caffeine fix? I've got you covered today! This cake is incredibly delicious, topped with a silky chocolate espresso ganache that will make you want to curl up on your couch with a blanket and a candle.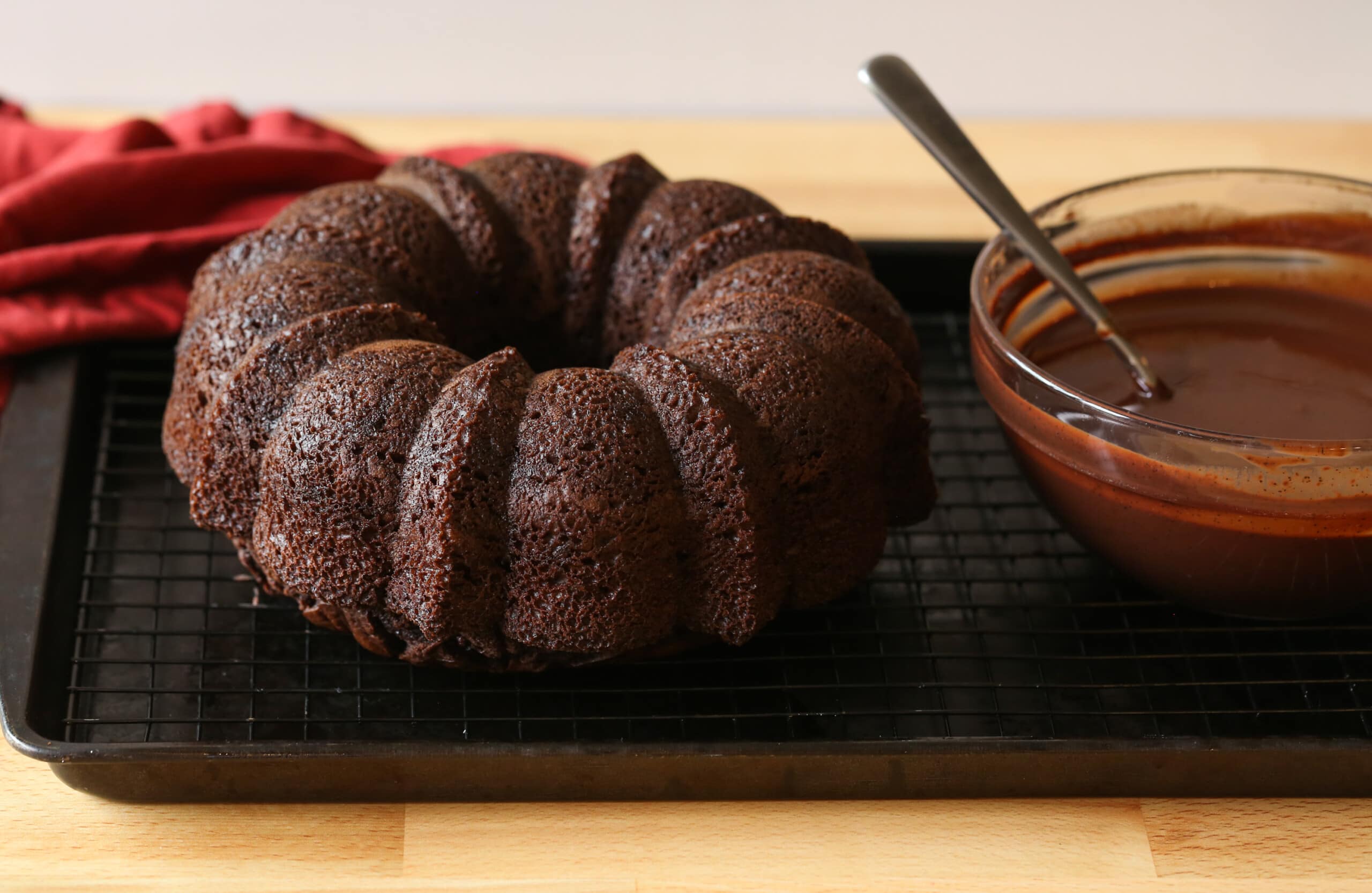 Espresso Pound Cake Ingredients:
For the full list of ingredients and recipe instructions hope over to Imperial Sugar!
Brewed espresso or very strong coffee
Buttermilk
Butter
Granulated sugar
Large eggs
Vanilla extract
Kosher salt
Baking powder
Unsweetened cocoa powder
All purpose flour
Semi-sweet chocolate chips 
Special Equipment:
10- cup Bundt cake pan
Baking spray
Espresso Powder or Instant Espresso
Instructions/Serves 12:
For the full recipe click HERE.
Cake: Preheat the oven to 325°F. Generously coat a 10 – 12 cup bundt pan with baking spray. Set aside.
Mix the espresso and the buttermilk together, set aside.
In the bowl of your stand mixer fitted with the paddle attachment, mix the butter and sugar together on medium speed for 5 minutes until light and fluffy.
Add in the eggs one at a time, mixing until combined, scraping the sides of the bowl as necessary. Add in the vanilla, salt, baking powder, and cocoa powder and mix until combined and smooth.
Turn the mixer to low and add in the flour and buttermilk mixture in alternating additions, beginning and ending with the flour. Mix until just combined, scraping the sides of the bowl to ensure mixture is evenly combined. Stir in the chocolate chips if using.
Pour the batter into the prepared pan. Bake for 60 – 70 minutes, or until a toothpick inserted into the center comes out clean.
Allow the cake to cool in the pan for 20 minutes, and then loosen the cake from the sides of the pan using a butter knife. Invert the cake onto a wire rack or lake plate to cool completely.
How Do You Make the Chocolate Espresso Ganache?
Ingredients:
Chopped semi-sweet chocolate or good quality chocolate chips. Since this chocolate makes up the ganache and needs to melt smoothly I recommend using a high quality chocolate!
Espresso powder
Heavy cream
Butter
Instructions:
Chop the chocolate and place that in a bowl with the espresso powder.
Heat the butter and cream in a saucepan until it is hot and starts steaming, but not boiling.
Pour the hot cream on top of the chocolate and stir until melted and smooth. 
Allow the ganache to cool for at least 20 minutes to thicken and then pour on the cake.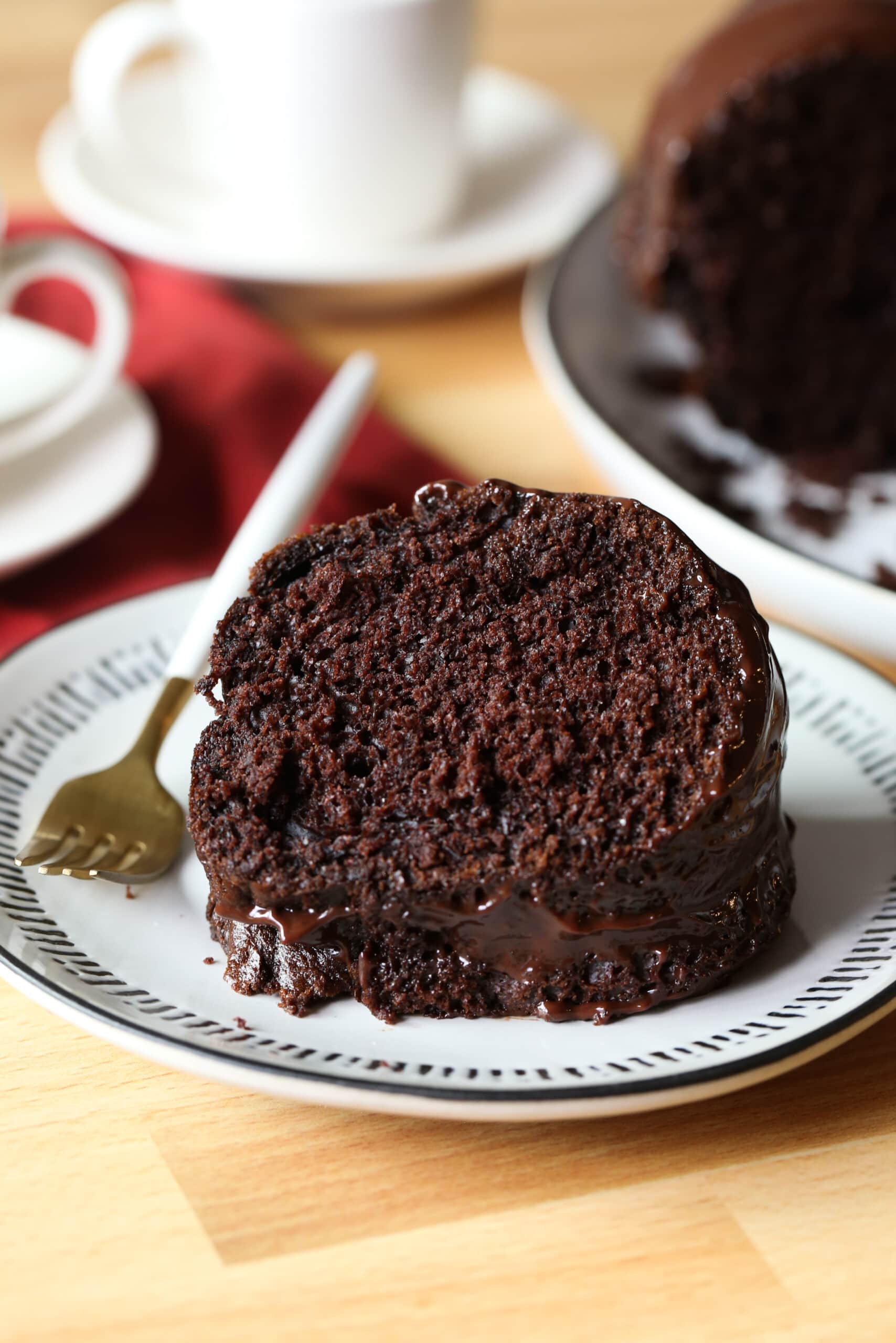 What Is Espresso Powder?
Espresso powder is a finely ground instant espresso that is primarily used for baking. It isn't the same thing as ground espresso because it's meant to dissolve, which is why it's more like an instant coffee or instant espresso. BUT if a pinch you can absolutely use ground espresso in its place, just know it won't dissolve like espresso powder! You can also sub in instant coffee in it's place, as that is meant to dissolve as well, it just won't be quite as strong!
You can buy Espresso Powder HERE.
What If You Don't Like Coffee?
Well, if you don't like the coffee flavor, this might not be the recipe for you, but note that you can make this without the coffee as well. Instead of the brewed espresso in the cake, use water, and simply omit the espresso powder in the ganache!
How To Serve This Espresso Bundt Cake
You can enjoy pound cake at just about anytime of the day! With a cup of coffee, as a mid-afternoon sweet treat, or for dessert! It's delicious on its own or with a scoop of ice cream!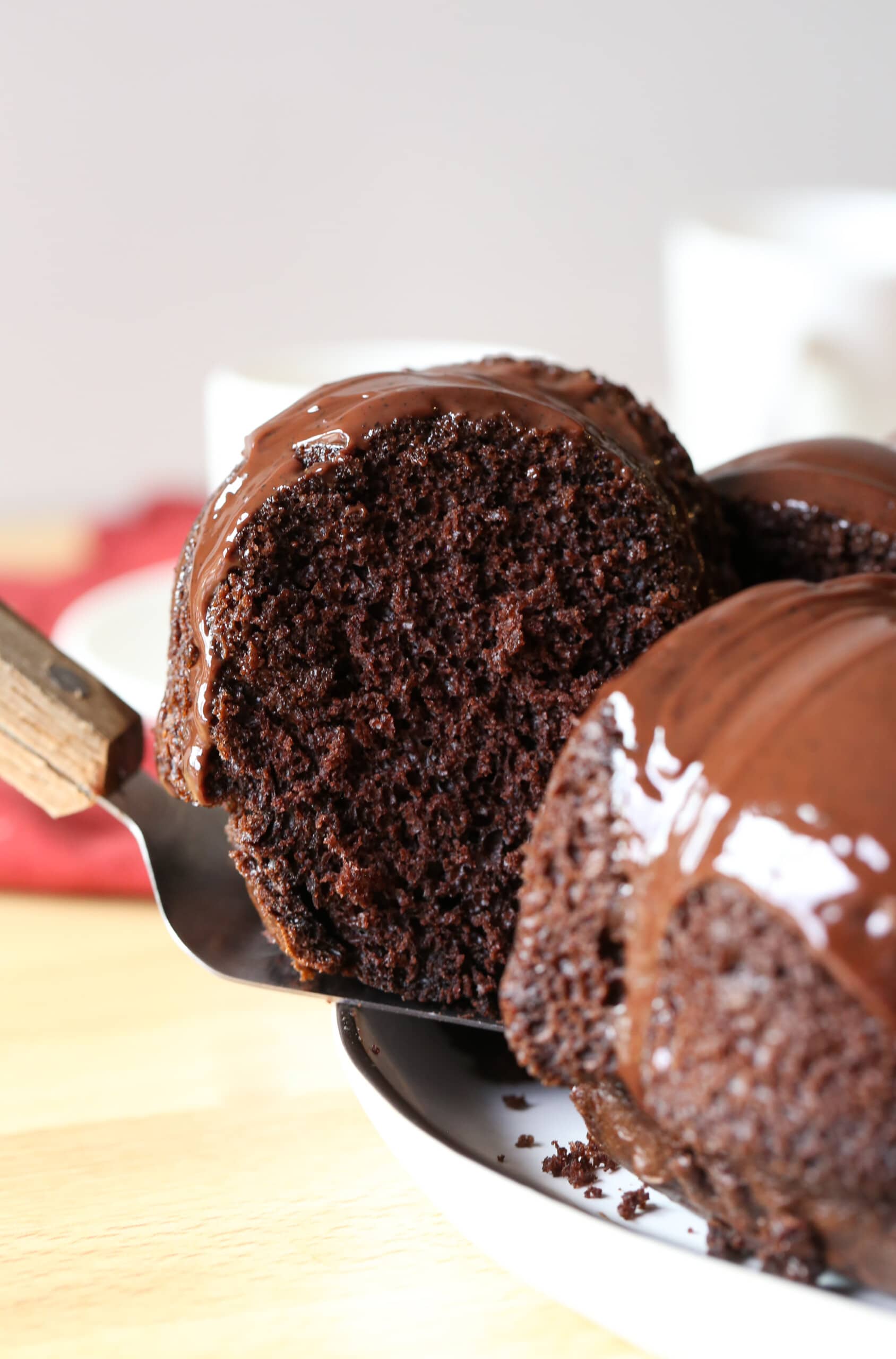 Here Are Some More Pound Cake Recipes: