4 min read
Serious questions have been raised by opposition parties over the Prime Minister's priorities after it emerged work to set up a trust to pay for the redecoration of the No.11 flat has been going on within the civil service since last Spring – when the coronavirus pandemic hit.
Cabinet Secretary Simon Case told MPs today that work had been underway in Whitehall for more than 12 months on a scheme to create a trust to pay for the upkeep of the Downing Street residences.
Labour and the Liberal Democrats have told PoliticsHome that the civil service should not have been drawn into devising a refurbishment scheme, and have demanded to know how many hours civil servants spent on this project during a time of national crisis.
The cost of the flat refurbishment has been under the spotlight again since former government advisor Dominic Cummings claimed in a blog post that the Prime Minister wanted party donors to "secretly pay" for the work, and described the proposition as potentially "unethical, foolish and possibly illegal".
Labour's shadow health minister, Justin Madders, told PoliticsHome: "It speaks volumes about the Prime Minister's priorities that as the country was coming to terms with the onset of a deadly pandemic, and drastic changes to our daily lives, his mind was on how to do up his luxury flat without having to pay for it.
"This occupied him at a crucial time when his priority should have been fixing the broken test and trace system, not fixing up Downing Street."
The flat occupied by the Prime Minister, his fiancé Carrie Symonds and their baby son has been subject to a significant make-over, reportedly costing far more than the annual £30,000 allocated by the tax-payer annually to upkeep the listed residence, which is hundreds of years old.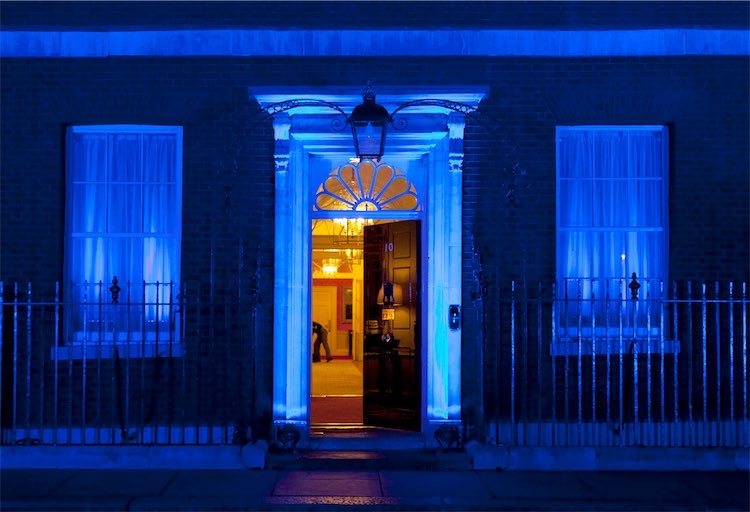 It is estimated the bill could be as much as £200,000, and there is concern that although the government has said the Prime Minister met the cost of redecoration personally, someone else – possibly a party donor – paid for it initially. The Electoral Commission is looking into whether a donation towards the flat would be classed as a political donation and will need to be published.
Case was giving evidence to the Public Administration and Constitutional Affairs Committee, on what he knew about the financing of the flat refurbishment, alongside Darren Tierney is the Director General, Propriety and Ethics in the Cabinet Office.
Case, who was appointed in September 2020, said: "There's work… going on, on this, for more than 12 months on this idea. It was actually work that was begun under [mine] and Darren's predecessors."
He went on to explain: "Lord Brownlow agreed to be chair of a putative trust. There was work done to identify cross-party potential trustees."
Brownlow is a former vice-chairman of the Conservative Party.
Case said: "On the trust itself when I became aware with this earlier this year, along with Alex Chisolm, the accounting officer for the Cabinet Office – although other officials had been working on it before – we've actually been looking at this question in much more detail, of how a trust could work. Building on the models from elsewhere."
Chequers, the PM's country residence, and the Chancellor's grace-and-favour country residence, Dorneywood, are supported by a trust, and a charitable trust. The upkeep of the White House in the United States follows a similar model.
Asked by Conservative MP David Jones several times during the evidence session if any private donations had been used to pay for the cost of refurbishing the flat in Downing Street, Case said repeatedly: "All of this will be declared in the proper way. The Prime Minister will make relevant declarations."
Alistair Carmichael MP, Liberal Democrat Spokesperson for Home Affairs and Political and Constitutional Reform said: "If it was not shameless enough that the Prime Minister was going cap in hand to Tory party donors for help with his decorating costs, asking civil servants to help during a national crisis is a new low even for him.
"We now need to know how many civil servants the Prime Minister ordered to work on his dodgy decorating fund. Every hour spent on this project was an hour wasted during a national crisis.
"This is sleaze personified and the Prime Minister must be held to account and answer questions."