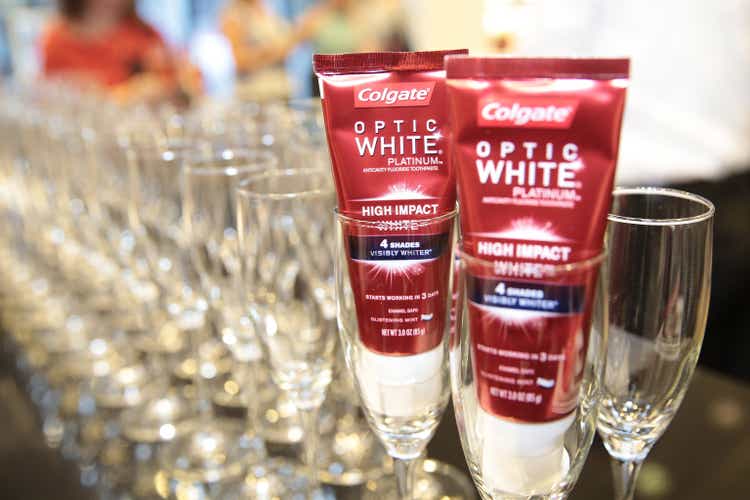 The Colgate-Palmolive Company (NYSE:NYSE:CL) is a multinational corporation that manufactures consumer goods such as soap, shampoo, toothpaste, and detergents, among others. With more than 215 years of experience in the industry, CL has proven to be a resilient company and has managed to maintain its competitiveness in the market throughout its history.
To remain competitive and adapt to changing market dynamics and competition, Colgate-Palmolive Company has made significant investments in automation and has made a big effort to improve efficiency through their ongoing restructuring effort named "2022 Global Productivity Initiative." It has set up meaningful partnerships to strengthen its teeth whitening products, positioning the company well towards the growing teeth whitening market. CL and its peers are facing temporary headwinds from inflated raw material cost which have been ignited further by the Russia and Ukraine conflict. It is also affected by the slowing economic growth in both APAC's and US's economy which is expected to start recovering next year. Both of the aforementioned regions have been a significant market for its oral products, accounting for 44% of its total revenue, of which 88% of that come from APAC alone in fiscal 2021.
CL's impaired margin, mostly due to impairment charges, enjoys a growing trend of its Non-GAAP EPS, and maintains a liquid balance sheet with huge cash flow capabilities to support its share buyback and growing dividend catalyst. CL is fairly valued at today's price and offers better upside at today's price action.
Global Productivity Initiative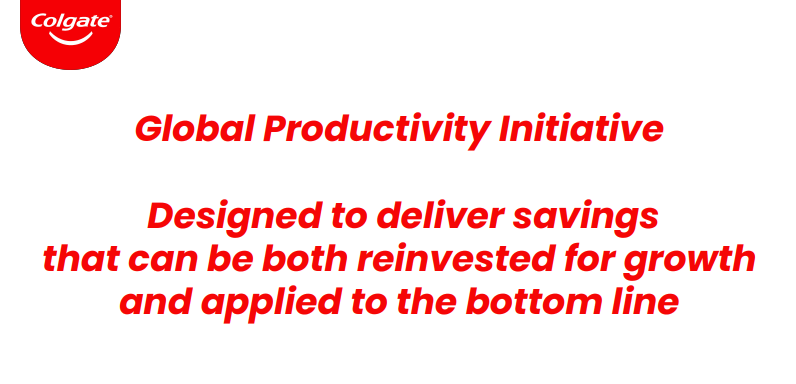 CL's 2022 Global Productivity Initiative aims to increase its productivity and efficiency. This initiative revolves around innovation, digitalization and managing their staff.
One of the key things about having a shorter-term program is that you can get people out there and you don't distract them away from the day to day business, which is driving growth. Source: Global Consumer and Retail Conference
CL has made significant investments in these areas and produced significant returns on its e-commerce operations.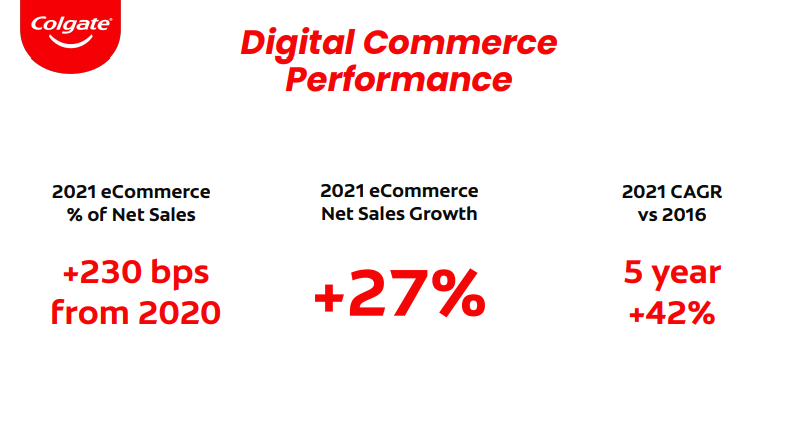 Along with enhancing its digital transformation, according to the management, it generated a solid 42% increase in e-commerce sales from 2016 to 2021, and its total e-commerce sales accounted for 13% of its total revenue in 2021, up 230 basis points from last year. This initiative is expected to provide meaningful benefits starting in H2 2022, and the management expects an annualized pre-tax savings in between $90 million to $110 million. Additionally, the management expects a tax rate of 23% to 24% for the next fiscal year. To summarize, this initiative will make a significant cumulative contribution to the company's bottom line in the long-term perspective.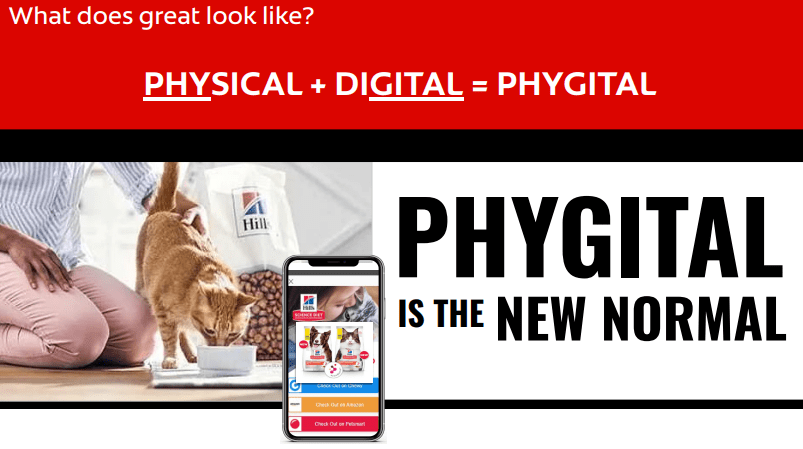 A part of the company's plan is to increase its advertising spending which will promote further growth in its physical and digital operation. The management provided a very optimistic outlook on its fiscal 2022, as quoted below.
That said, the operating environment remains volatile, with COVID still very much impacting our business, unprecedented raw material inflation and supply chain disruptions. As Noel will discuss, we believe our 2022 plans and our long-term strategic choices will allow us to continue to grow and improve our profitability as we move through the year. This includes significant pricing, increased advertising, breakthrough and transformational innovation and stepped up productivity. Source: Q4 2022 Earnings Call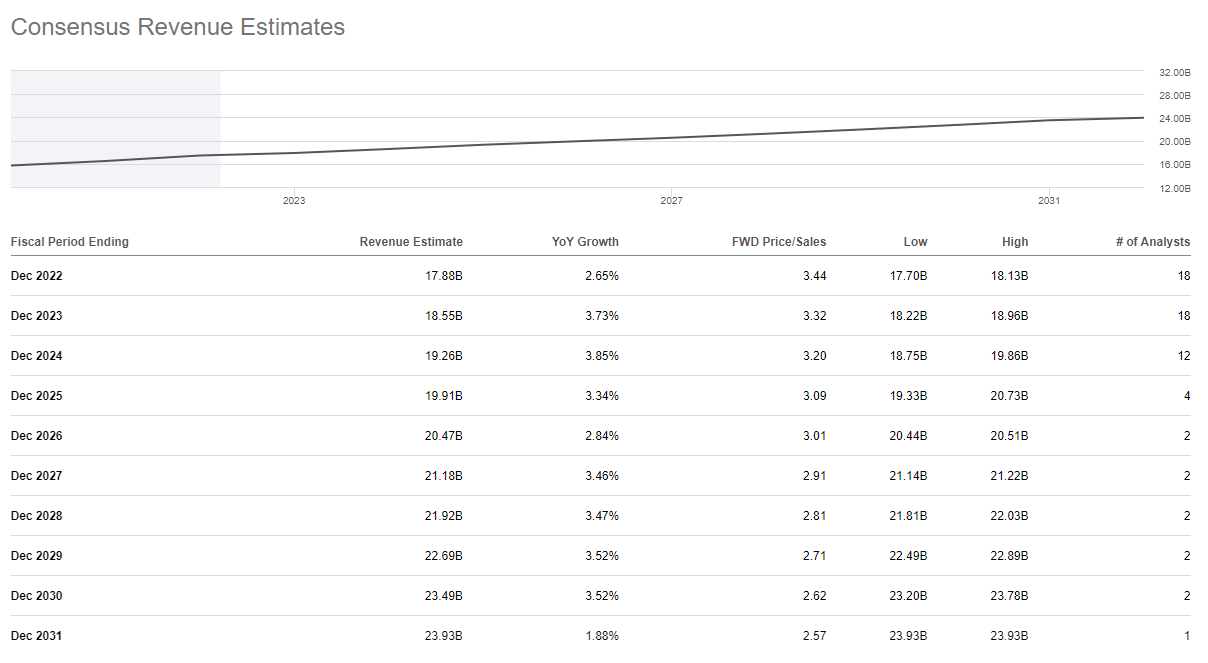 This supports the growing forecasted top line by analysts, despite the challenging sentiment in the US economy. The management reassures investors and provides a bullish outlook for the fiscal year 2022, predicting an increase in gross margins and double-digit EPS growth.
What Seems to Be the Problem?
The company's slowing organic sales forecast: according to the management, they are expecting a 3% to 5% organic sales growth in the next fiscal year. This figure is relatively flat at today's performance of 4.5% and below 7.0% in fiscal 2020. The decline is due to FOREX currency fluctuation enhanced by the Russia and Ukraine crisis and some non-recurring figures, as shown in the image below.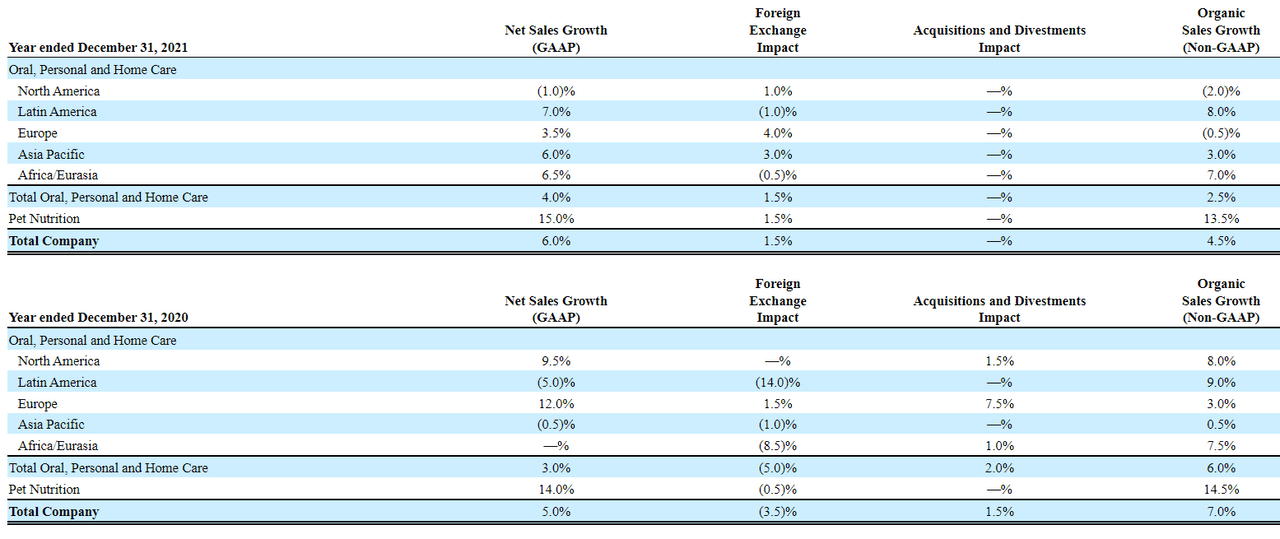 This snowballed to its declining net margin as the company incurred a non-recurring impairment charge of $518 million related to its Filorga Skin Health business.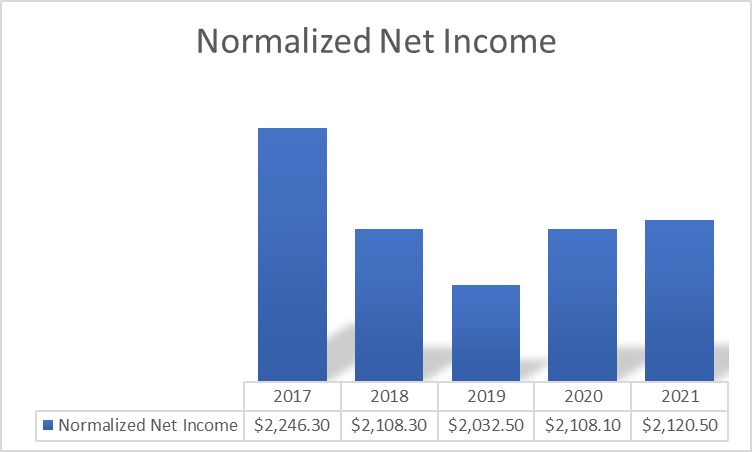 CL's normalized net income, which excludes non-recurring revenue, we can see, continues to produce positive growth starting from its 2019 performance.
CL & Its Peers

Kimberly-Clark Corporation (KMB), The Clorox Company (CLX), Reynolds Consumer Products Inc. (REYN), The Procter & Gamble Company (PG), Church & Dwight Co., Inc. (CHD)
CL's trailing P/E ratio of 28.31x is relatively cheaper than its peers' average of 33.10x. Putting into account CL's and its peers' 5 year average of 26.41x and 25.83x respectively, 10% discount rate, and forecasted EPS in 2026 at an implied P/E ratio of 33x, it should trade around $90. In my opinion, this is quite conservative especially since its trailing WACC in my estimate is just around 5.4%.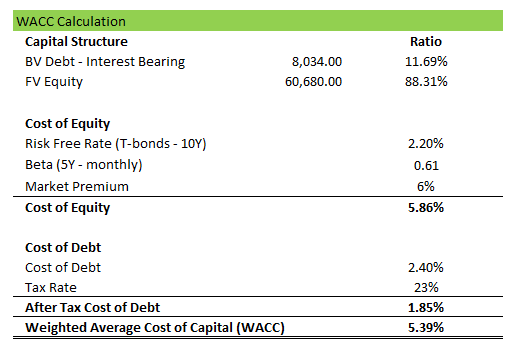 Investigating its trailing EV/EBITDA multiple of 15.51x, it appears to be cheaper compared to both of its peers' average and forward multiple of 14.77x.
Approaching Strong Support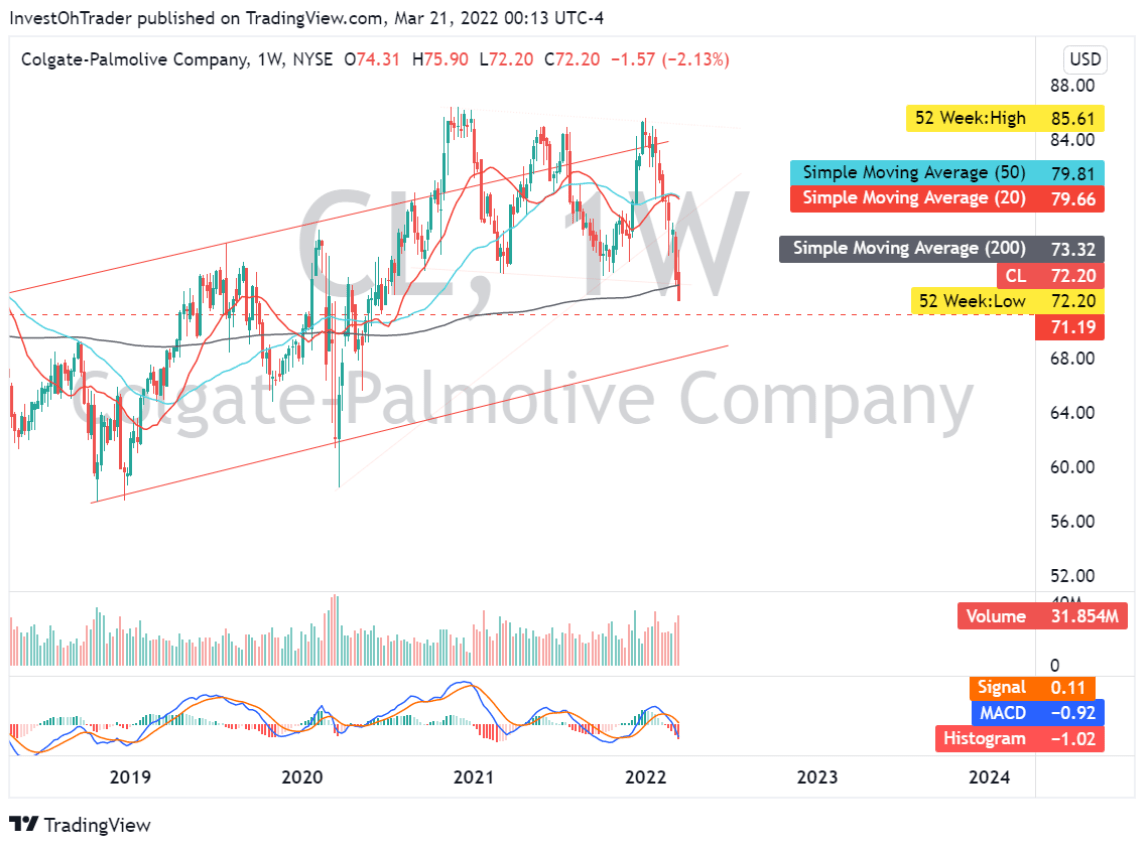 CL broke through its $74 support level last trading week and is expected to retest its next level of support near $71ish. Investigating its moving averages indicator shows a strong bearish momentum as price broke all of its SMA. Its MACD indicator shows bearish momentum as well and is seen already in negative territory, however, it shows a bullish divergence at today's price.
Final Key Takeaways
CL's missed consensus and slowing operating margin seems to be priced in as of this writing. Its clear path toward transformative innovation and margin management seems to provide benefits for the company, probably not to beat its challenging historical figure but rather enough to beat its peers. To put it into context, CL's forward P/E ratio of 22.52x is relatively cheaper than PG's 25.42x. CL's FCF margin TTM has slowed to 15.83%, and is currently below its 5-year average of 17.54% mainly due to increasing capex spending which is projected to increase to 4% of net sales in 2022. The company remains liquid with its improving current ratio of 1.09x and interest coverage ratio of 22.29x. CL is worth a test buy and has good upside potential given today's potential exhaustion of bearish pressure.
Thank you for reading and good luck!