4 min read
Commons Speaker Lindsay Hoyle should insist MPs wear face masks when they are in the chamber, according to the civil service union, who criticised politicians for "making light" of the issue.
Covid cases have almost doubled in a month, but MPs are severly divided over whether they should be wearing masks in the Commons and other enclosed spaces, and as an example to the rest of the country.
While mask-wearing in certain settings is no longer mandatory, Health Secretary Sajid Javid recommended people wear masks in crowded enclosed spaces when they don't know who they are mixing with.
But Commons leader Jacob Rees-Mogg has said MPs are following government guidance by choosing whether or not to wear a mask, and that they don't need to be worn on the Tory benches because MPs know each other and enjoy a "convivial fraternal spirit".
Covid-19 is a deadly respiratory virus transmitted by particles in the air.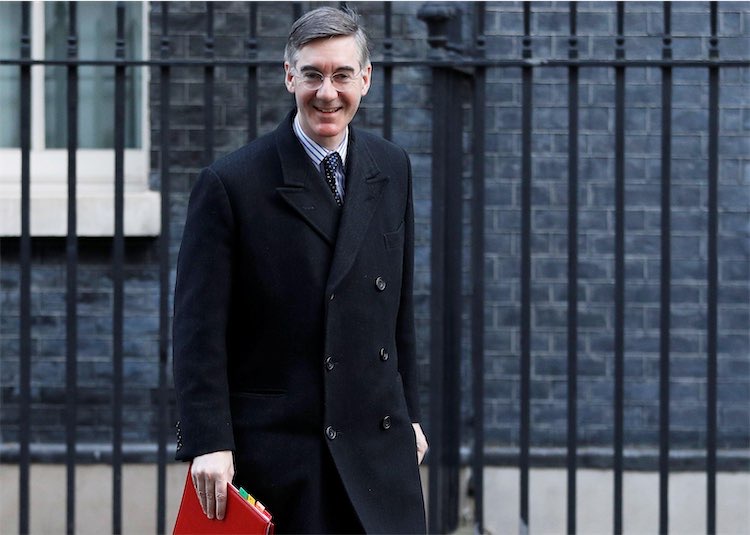 The FDA civil service union, which represents non-elected staff working in parliament, is now calling on Speaker Lindsay Hoyle to insist that MPs wear the masks rather than leave it up to individual choice.
"Sajid Javid said masks should be worn in enclosed spaces, including in the Commons. Today his Cabinet colleague and Leader of the House Jacob Rees Mogg not only refused to wear a mask, but sought to make light of the subject," National officer for the union, Jawad Raza, told PoliticsHome.
"Protecting fellow MPs and Commons staff is no laughing matter. The Cabinet should follow the Government's own guidelines, the Prime Minister should clarify the rules for MPs in the chamber, and the Speaker should call out those who refuse to wear masks.
"It is only fair that all Parliamentary staff should be able to work in a safe environment. As cases rise, now is not the time to be engaging in petty political point scoring. All MPs who are able should just do the right thing, wear a face covering and set the right example."
Commons leader Rees-Mogg poked fun at the Scottish National Party's Pete Wishart when he said during businesses questions in the Commons for MPs to show the rest of the country that best practice is to wear masks. He said the country is way ahead of mainland Europe in terms of infections and it was time to act now.
Rees-Mogg replied: "There's no advice to wear face masks in work places and the advice on crowded spaces, is [only] with people we don't know. We on this side [of the House] know each other."
He suggested Wishart didn't like mixing with his own party whereas the Tories have a more "convivial and fraternal spirit" and are following the current guidance which is that you only need to wear them in healthcare and care homes.
Shadow leader of the Commons, Labour's Thangam Debbonaire, also urged Rees-Mogg to set an example and wear a mask, because MPs "need to send the highest possbile example to the public if we are to avoid the winter crisis that none of us want".
He suggested Labour shouldn't preach about face coverings considering they weren't largely on show at the party's conference held in Brighton in September. Cases were around 22,000 a day at that point.
The Speaker is not able to force any MP to wear a mask in the chamber as there is no legal guidance to follow. However it has been suggested he could speak out about the issues in the chamber and tell MPs the standards he expects.
A House of Commons spokesperson said: "Individuals are encouraged to wear face coverings in line with current Government guidance. Any individual who chooses to wear a face covering on the estate will be supported in doing so."
The House of Commons Commission, which is chaired by Hoyle and is responsible for Parliamentary services, has so far encouraged members to wear face coverings in both chamber and committee meetings, unless they are speaking or exempt.
A meeting of the Commission yesterday decided that "individuals are encouraged to wear face coverings in line with current government guidance".
The Liberal Democrat MP Layla Moran said requesting the public wear masks in an enclosed space, but not doing the same within the Commons chamber, was "utter hypocrisy".
She said: "The very same day that Sajid Javid was urging the public to take steps to protect themselves against the virus, Conservative MPs were laid across the green benches maskless and irresponsible.
"Cases are skyrocketing and we are getting a feeling of groundhog day as Covid surges again ahead of winter. Conservative MPs and ministers have a duty to lead by example and take precautions to protect themselves, their colleagues and staff."
PoliticsHome Newsletters
PoliticsHome provides the most comprehensive coverage of UK politics anywhere on the web, offering high quality original reporting and analysis: Subscribe