Cyber Monday printer deals are some of the fastest moving items during the holiday rush as everyone tries to find the best prices on otherwise expensive computer equipment, and this year is shaping up to be no different.
Black Friday and Cyber Monday 2021 (which is on November 29 this year) are going to see a flood of savings from every retailer, large and small, which makes it a great time to get your holiday shopping done early. 
With the issues with supply chains that have been making the news lately, there's going to be even more of a reason to get your holiday shopping done early, since many items might have a few weeks of delay before your item is finally shipped to you. 
Last year, Cyber Monday broke the single day record for ecommerce revenue, generating $10.8 billion in sales on Cyber Monday alone, according to Adobe. This was a 15% increase over 2019. 
Without question, the novel coronavirus pandemic moved a lot of in-person holiday shopping online in 2020, but customers who experienced the convenience of online shopping for the first time are unlikely to go back to shopping at brick-and-mortar stores looking for Black Friday deals when they can just as easily save the same money while shopping online.
That is especially true for high-tech items like computers and computer peripherals like printers, which we see sell out fast year after year. That's thanks in large part to consistently great Cyber Monday printer deals from major retailers like Amazon, Best Buy, and Staples in the US and Amazon, Curry's, Argos, and others in the UK.
So if you've gotten a fantastic Black Friday laptop deal and you now need to get yourself a printer to go along with it, look no further. We'll help you get the best Cyber Monday printer deal for your needs and budget.
Today's best printer deals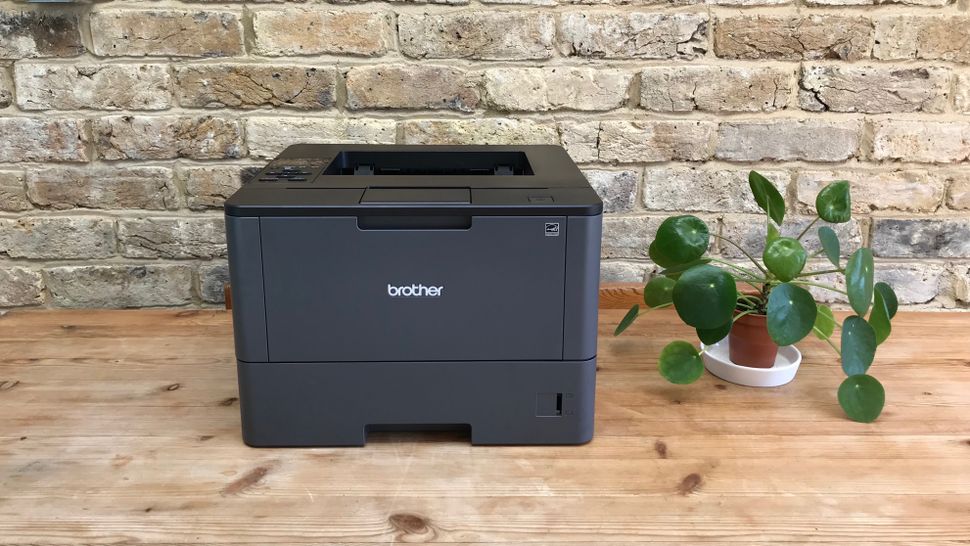 With the current supply chain issues having an uncertain impact on Black Friday and Cyber Monday 2021 inventories, this year could be more hectic than usual, which is saying a lot.
The biggest retailers, like Amazon, Best Buy, Target, and more have all even gone so far as to rent out their own dedicated cargo ships to make sure the merchandise they need for the holiday shopping rush is available.
This means that we're hoping to see less disruption than some are anticipating, especially for the most popular products from major brands like HP, Canon, Brother, and Lexmark.
To get a sense of what kind of Cyber Monday printer deals we can expect, it helps to see what deals are running right now (which is also helpful if you don't want to wait a few weeks for a new printer). 
Top US retailers:
Top UK Retailers:
Cyber Monday printer deals: Our predictions
When will the best Cyber Monday printer deals start in 2021?
Cyber Monday is one of the biggest days of the year for online retail. With so much at stake and so many retailers competing for your cash, that means you'll find some incredible savings when you boot up your browser on November 29th.
Don't assume that the best deals can only be found on Cyber Monday, though. We've been watching the online retail market for years, and we've been able to observe some key trends. 
We've noticed that the best deals tend to fall on Thanksgiving week itself, but that retailers actually start applying big discounts from the end of October and then right through the entire period. Don't believe us? Just ask Adobe, who noticed that prices also began to drop in October.
If you want a top printer deal, then it's worth paying attention to Cyber Monday and Black Friday, but don't forget about Thanksgiving week and the surrounding months – you'll find discounts everywhere.
Where will you find the best Cyber Monday printer deals?
If you want to stay on top of the best Cyber Monday printer deals, keep this page bookmarked. Our expert team will scour all of the biggest sites for the best prices, and this is where you'll find them.
But if you'd like to do your own research, too, that's fair enough – here's our pick of the best US and UK retailers and what to expect from each site.
Top US retailers:
Amazon: The retail top dog, with an unbeatable range and good prices
Adorama: A broad range with loads of niche products, and accessories
B&H Photo: The best option for high-end, creative printing hardware
Best Buy: Extra incentives, good prices, and offers for members
HP: The market-leading printer company, with hardware for every scenario
Walmart: Great products, low prices, and physical stores make shopping easy
Top UK retailers:
Amazon: Every product and accessory with many delivery options
Currys: good mainstream products for home and home office use
HP: the market-leading choice in most sectors
Ryman: a specialist store for business printing
Printerbase: experts in niche, mainstream and specialist printers
Canon: the best options for high-quality photographic printing
What kind of printer should I buy on Cyber Monday?
The printer market is more complex than you'd expect, but there are some good rules of to follow while researching what printer you might want to buy on Cyber Monday.
The two kinds of printers that make up nearly all of the market are inkjet and laser. 
The best inkjet printers are great all-around options. They produce good-quality prints and are usually smaller, so perfect for family and home office use – and even more perfect for working from home. On the other hand, they tend to be slower to print than laser printers and the ink cartridges can get very expensive in the long run.
The best laser printers definitely have an advantage when it comes to speed, so they make perfect best office printers, especially because they can run off large, multipage documents relatively quickly. Unfortunately, they are not great for photos and they are usually larger and louder than inkjet printers. but they're not great with photos, and they're larger and louder than inkjets.
You also have other options, like whether you just need a basic printer or you need the best all-in-one printer for scanning and photocopying as well. 
If you'd like to print high-quality photos, printers that create the levels of detail expected from a great photo are available, but can be costly to buy and maintain over the long term. And also think about running costs – it's no good buying a cheap printer if you're going to have to take out a loan every time you need some more ink, so factor in the cost of ink/toner into your budget.
What were last year's best Cyber Monday printer deals?
The best way to plan for Cyber Monday's 2021 printer deals is to have a quick peek at the offers that appeared on the same day in 2020. 
Cyber Monday 2020 was the biggest one ever, and we saw loads of top-quality discounts on inkjet and laser printers. Here are some of the top deals we showcased in 2020:
5 Tips for buying a printer on Cyber Monday
There are some things to think about before looking for Cyber Monday printer deals that will save you a lot of money and frustration down the road.
The most important thing to know is that buying the right printer for you is about much more than the price of the machine itself, since a poorly planned purchase will turn a great deal into a home office paperweight in no time.
The printer market isn't as complex as it looks, though, and we'll help steer you toward the right deal so you get the best printer for your need and budget.
1. Know what you want before Cyber Monday
Take the time now to look into the kind of printer you want or need, what your budget will be for the next several weeks, and know how each kind of printer will work for your needs.
Once you know the type of printer you need, research your options in and just above your price range – early sales and Cyber Monday printer deals could drop many of these into your budget, after all.
2. Resist the impulse purchase
Just because a printer is 95% off doesn't make it a great deal if it doesn't do what you need it to do. Look to your needs first, not the price a printer is being offered for.
3. Done be afraid to make a return, if necessary
Sometimes, you can do all the research in the world, but you won't ever know when a printer is the right one for you until you actually try it out for yourself. If it turns out not to be the right one for you, you can almost always return it for a refund (subject to retailers' return policies, of course).
4. Consider all the costs of the printer
No matter the printer, it will cost you money to continue to use it, mostly in the form of printer ink, but possibly other parts as well. Make sure you factor these into your purchase.
5. Check in with TechRadar regularly for the best Cyber Monday printer deals
Here at TechRadar, we're going to have a crack team of dedicated experts sorting through the flood of Cyber Monday deals to find the best ones we feel are worth the investment and which ones you need to skip. We see plenty of terrible products going on sale this time of year that aren't even worth the sale price, and we'll make sure to let you know which Cyber Monday printer deals you need to avoid.
3 Cyber Monday printers deals to keep an eye on
While there's no way to know which Cyber Monday printer deals are coming until they are announced, we can still tell you which ones we're hoping to see on November 29. 
We picked the laser, inkjet, and all-in-one printer we'd most like to see discounted this Cyber Monday so you know which ones we'll be keeping our eye on.
The laser printer deal we want to see most
The Xerox VersaLink B600DN is just about everything you could ask for in a monochrome laser printer, from nearly one page a second printing to its large paper capacity, the VersaLink B600DN is a laser printer's laser printer. The problem is that it costs a small fortune.
And while the initial cost for a monochrome print-only device like this seems pretty high, this is a seriously premium machine that is actually very practical to run with a lower long term cost per print and its consistent print quality justifies the price tag, in our mind, especially if you're in a business that needs to print a lot of black and white paperwork. We'd really just like to see it come down a good bit in price.
Read the full review: Xerox VersaLink B600DN
The inkjet printer deal to look for this Black Friday
Inkjet printers aren't the fastest print game in town, and the Canon Pixma G6050 definitely takes its time to print a page, with an average of just 13 pages per minute or just a little over 4 seconds per page. 
The key is that when it finally does finish up that print job, the quality is some of the best we've seen. Canon's cartridge-free printers are particularly easy to top up whenever you see the ink in the window getting low and they come with plenty more ink in the box, enough to print 7,700 full colour images, or 18,000 in black and white.
Add to this an excellent 250 sheet paper capacity and you go a long way toward justifying its price. If we can get a Black Friday printer deal on this one, we'd very easily recommend it for creatives, students, and other non-enterprise users. 
Read the full review: Canon Pixma G6050
The All-In-One printer deal we most want to see
A great All-In-One printer has a rep for being the Jack-of-all-trades of home office machines, and that assessment isn't wrong, but the truly best don't succumb to the master-of-none downside that comes with versatility.
The Brother MFC-J5330DW is a color inkjet printer that produces high quality photos with truly accurate color, a relatively fast 22 PPM (mono) and 20 PPM (color) printing rate, though your performance may vary with the nature of your print. It is able to print A3 size paper as well, making it well suited for special projects and poster printing.
It's somewhat pricey at retail, especially since you're locked into having to buy expensive color inks throughout its effective life, so if this all-in-one printer gets a big enough price cut this Black Friday, we definitely suggest you give this one a long look.
Read the full review: Brother MFC-J5330DW