Israel Adesanya is slowly establishing himself as one of the most formidable champions in UFC middleweight history. At the moment, Adesanya has his hands full in terms of potential upcoming opponents. This 'problem of plenty' is something that UFC President Dana White has no issue with.
While talking to the media after UFC Fight Island 6 weigh-ins, Dana opened up on the next possible opponent for Adesanya. The UFC President feels that the winner of Robert Whittaker vs Jared Cannonier should be the next challenger for the belt.
Dana White said, "The winner of Cannonier vs Whittaker should get the next shot. He said he will fight Cannonier, I already beat Whittaker. But the Whittaker fight if Whittaker wins makes a lot of sense too."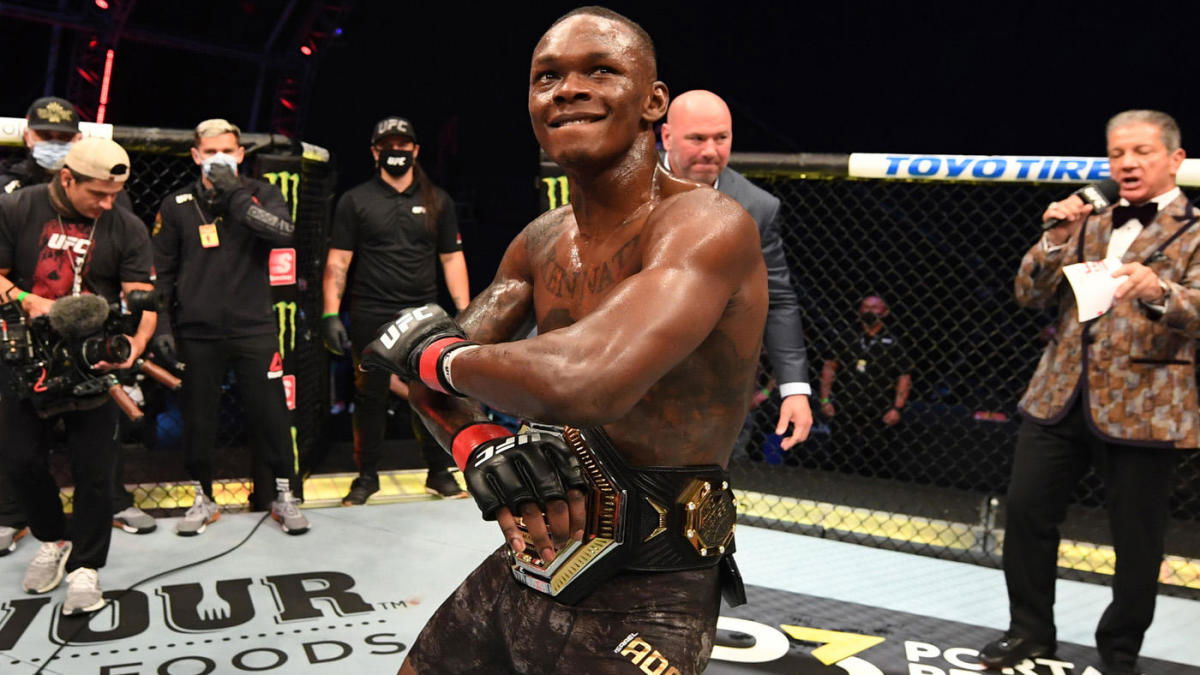 After his triumphant win over Paulo Costa, Adesanya embraced the idea of a fight with Cannonier. A big anime fan, Adesanya labeled the potential fight between the two as a battle between Naruto and Sasuke.
On the other hand, the prospect of fighting Whittaker didn't bring in the same excitement in Adesanya. 'The Last Stylebender' won the UFC gold last year after outclassing Whittaker in Melbourne.
Dana White has no issues with Israel Adesanya having a number of options for the future
Adesanya has a number of hungry contenders lurking in the rankings to challenge him for the belt. However, that's not where his list of potential opponents ends.
Anybody who follows Adesanya on Twitter would know about his heated back-and-forth with former UFC light heavyweight champion Jon Jones. On top of it, newly crowned 205-pounds champ, Jan Blachowicz, wouldn't mind crushing Adesanya's hope for a second belt, if he moves up a weight class.
"It's a great problem to have. The problem is that the winner of this fight should absolutely get the shot. You could look at the Blachowicz fight and say 'Oo that's fun too.' Jon Jones is fun. He's got a lot of options. It's never a bad thing when you have a lot of options," Dana White added.
Adesanya has been very vocal about his desire to clean up the middleweight division, just like Anderson Silva did. However, there are two factors that could lead to him going up a weight class before that.
The first one is the opportunity of a massive clash with Jon Jones. The other one being a shot at a second UFC belt, given that the challenge at 205-pounds is not the toughest that it has ever been. The path that Adesanya chooses could go a long way in determining how his legacy is built along the way.
Read More: "A Rematch Between Whittaker and Adesanya Is Massive"-Dana White
Continue the conversation on the app, join other MMA fans on MMA Fans App