Denver Nuggets centre Nikola Jokic has been suspended for one game without pay by the NBA and the Miami Heat's Markieff Morris was fined $US50,000 ($68,000) following an on-court altercation between the two players.
Key points:
Jokic had shoved Morris to the court floor during the incident
He will sit out the Nuggets' home game against the Pacers
Jokic described his behaviour as "stupid"
The Heat's Jimmy Butler was also fined $US30,000 ($41,000) for "attempting to escalate the altercation".
The incident took place late in Tuesday's (AEDT) game in Denver, which the Nuggets won 113-96.
With 2:39 remaining in the game, Morris bumped Jokic in the midsection as the Nuggets star was throwing a pass from half-court.
Jokic retaliated with a hard shoulder into the back of an unsuspecting Morris, whose head snapped back as he fell to the floor.
Morris rolled on the floor in pain as teammates pushed Jokic away.
Medical personnel brought a stretcher onto the court but Morris was able to get up and walk off the floor on his own.
Both players were ejected.
Loading
Bulter appeared to gesture toward the Nuggets' bench, suggesting the confrontation move out of sight of fans in the arena.
He also failed to comply to a requested interview of the incident by NBA security.
Loading
Jokic — who posted his first triple-double of the season against the Heat — will serve his suspension in Thursday's (AEDT) home game against the Indiana Pacers.
"I feel bad. It was a stupid play," Jokic said after the game.
"I'm not supposed to react that way. I thought it was going to be a take foul, (but) I think it was a dirty play and I just needed to protect myself.
"I felt bad. I am not supposed to react that way, but I need to protect myself."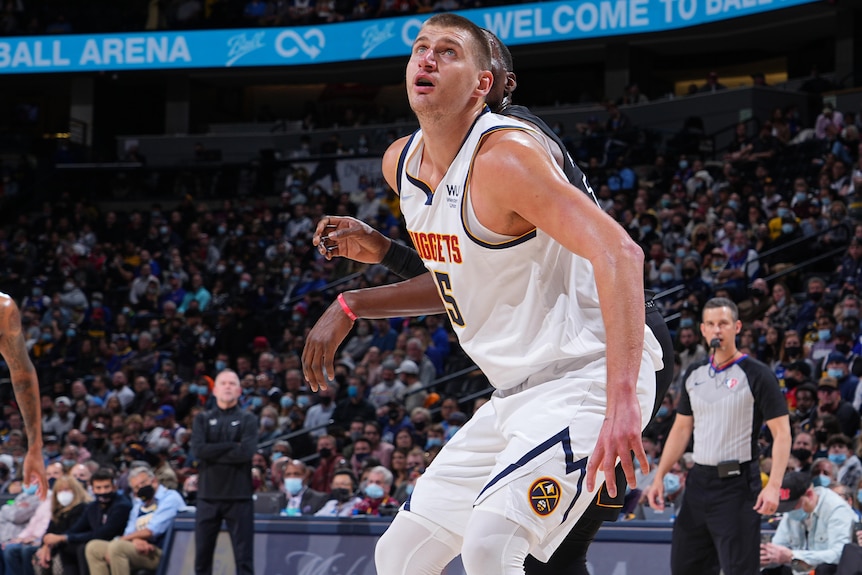 Reuters/AP