It has become a key debate for responsible investors. Should shareholders sell their stake in companies that fall short on ethical or environmental issues, or should they instead retain their holding and use their position as stakeholders to put pressure on companies to do better?
The debate is often couched as the "divestment versus engagement" dilemma. Unlike ethical consumerism, responsible investing isn't as simple as conscientiously substituting items in your shopping basket for more sustainable or ethical alternatives. For a start, there will likely be less scrupulous investors out there happy to take your place. "Ditching and switching" can therefore all too often entail offloading polluting assets to less accountable or responsible owners.
Second, divesting in heavily polluting companies can make it harder for them to raise funds to finance the transition to cleaner ways of operating. So, although divestment might seem like the ultimate sanction for punishing badly behaving companies, it may not always produce the most effective results.
Engagement is more nuanced. It's a broader approach that can range from directly discussing concerns with a company to more high-profile and confrontational measures, such as tabling shareholder votes on environmental, social and governance (ESG) issues at annual company meetings. When shareholders publicly criticise companies, it can make media headlines and increase pressure on a company to act. Whichever form the engagement takes, by retaining a seat at the table and agitating for change, investors can wield not just formidable financial power, but also an influential voice.
Shareholder engagement is usually done by asset managers who invest and manage investment funds on behalf of individual investors and pension holders. It often involves compromise and detailed discussions, and it can require time and perseverance. "It's almost like a [dance] choreography with the investor coming from one corner of the room and the management in the other," says Carlota Garcia-Manas, head of engagement within the responsible investing team at Royal London Asset Management, which is part of Royal London Group. "Both sides work to improve the long-term performance of the company. Both almost always compromise."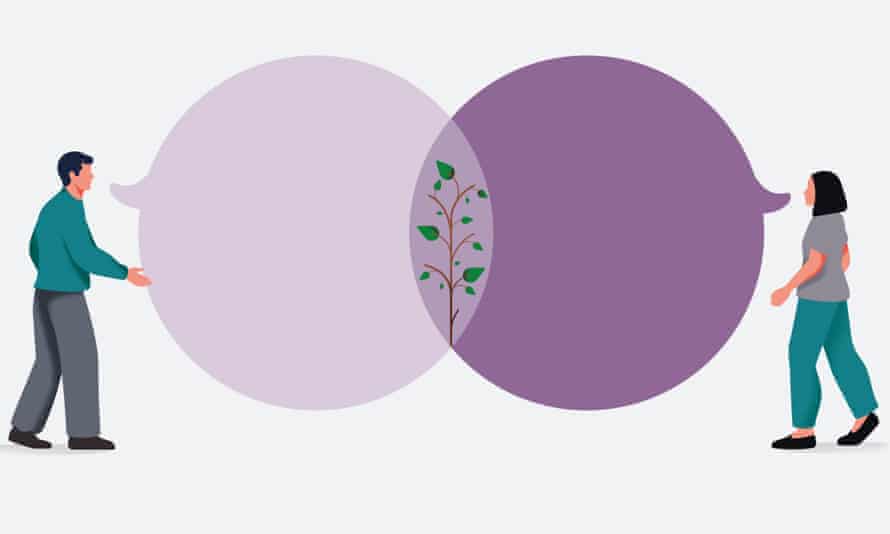 There are strong opinions on both sides of the engagement versus divestment debate. Many climate activists have been urging shareholders to fully divest from fossil fuel companies, for instance. Others feel it's important to be able to influence them. "To really move the needle [on ESG matters] you need to be more forward-thinking and see the bigger picture, which is about making the world a better place," says Matthew Burgess, head of quantitative equities at Royal London Asset Management. "If you can't hold investments in [certain companies], how can you engage and make them better?"
Some experts suggest that framing it as an either-or dilemma is an oversimplification – pointing out that the two approaches can often work better if they are used together. Divestment can be employed as a last resort that strengthens the position of shareholders during discussions. Nonetheless, the debate can be helpful for understanding why engagement can often be an effective way of investing responsibly.
Research published earlier this year by the Harvard Law School Forum on Corporate Governance suggests that shareholder engagement can improve companies' ESG ratings and bring better financial returns for shareholders when different shareholders co-ordinate their engagement – especially if a lead investor heads the dialogue.
Likewise, a study published in 2020 by professors at the universities of Trento, Harvard and Chicago, found that "exit is less effective than voice in pushing firms to act in a socially responsible manner".
John Fleetwood, director of responsible and sustainable investing at Square Mile, an investment research and consulting company, says that it can be difficult to prove "cause and effect" between shareholder engagement and companies behaving more ethically due to the limited information that is published about discussions. "A lot of engagement is behind closed doors," he says.
However, more and more information on shareholder engagement is becoming publicly available – which can help investors choose which asset managers to entrust with their money. Many asset managers publish regular updates on their engagement with the companies their funds invest in and their ESG ratings. In addition, not-for-profit shareholder activist groups, such as the UK's ShareAction, provide a valuable service ranking the world's largest investors, banks and insurers based on their ESG performance, such as the that they vote on ESG resolutions at annual meetings.
These activist groups often combine with individual and institutional shareholders and fund managers to lobby companies and table votes or resolutions at annual company meetings.
This kind of co-ordinated action can amplify the power that comes with retaining a stake and engaging. Climate Action 100+, for instance, is a group representing investors who collectively manage assets worth about $60tn (£44.5tn) and it is in discussions with some of the world's largest corporate greenhouse gas emitters to encourage them to take necessary action on climate change. Such groups also lobby policy makers and regulators to encourage responsible investment.
"Often the collective [shareholder] engagement has more impact than the individual [engagement]," says Fleetwood.
Earlier this year, Follow This, a Dutch shareholder campaign group, tabled a resolution at Shell's AGM, calling on the oil company to set more ambitious targets for cutting emissions. Although the resolution didn't pass, about one third of shareholders supported it, and it got widespread media attention.
More dramatically, a group of shareholders teamed up with the activist hedge fund Engine No 1 earlier this year to oust three board members at ExxonMobil over the oil group's slow progress on climate issues. The three positions were instead filled by Engine No 1 nominees.
Of course, had they taken the seemingly drastic step of divesting, they would not have been able to engage so effectively.
Learn more about responsible investing by heading to Royal London – The Invested Generation