5 min read
Late November was supposed to be when UK and EU tensions would hit boiling point.
But EU figures believe the threat of a trade war, plus damage done to Boris Johnson's authority by the sleaze scandal, has led the Prime Minister to step back from the brink in Northern Ireland Protocol talks for fear of inflicting even more damage on his beleaguered government.
Until very recently, the expectation in Westminster and Brussels was that by the end of this month, Boris Johnson would reach for the nuclear option in relations with the EU, and suspend parts of the Northern Ireland Protocol by triggering Article 16.
The Northern Ireland Protocol, agreed as part of Brexit talks, has been the source of months of tension between the UK and EU. It was designed to avoid a contentious high border on the island of Ireland, and did so by keeping Northern Ireland in the EU's trading rules. But the government now wants to rewrite it, arguing that it is causing unacceptable disruption to trade within the UK.
The widespread belief was that the Prime Minister was waiting until the COP26 climate change summit was out of the way before pressing the red button, and would cite scant progress in talks between the UK's chief negotiator Lord Frost and his EU counterpart Maros Sefcovic over how to implement post-Brexit trade arrangements for Northern Ireland.
But with the end of the month fast approaching, Frost's move last week to dial down the rhetoric — a marked shift in UK strategy that was welcomed by Sefcovic — has prompted claims that the government has gone off the idea of triggering Article 16.
"The message has got through to the UK government that invoking it would not be a no-consequence move," an Irish government source told PoliticsHome.
Last Friday Sefcovic, the European Commission Vice President, used a press conference in London to welcome Lord Frost's "change in tonality" in negotiations, saying that the UK threat to trigger Article 16 of the treaty had previously come up "too often" in their talks.
A senior UK source this week agreed that the unofficial late-November deadline for making a breakthrough in negotiations now felt more flexible. Talks are expected to continue into December, and possibly even beyond, setting up another Christmas period dominated by Brexit.
Some figures in Brussels say the prospect of a rapid retaliation from the bloc has prompted Downing Street to take a step back from the brink of triggering Article 16.
While it would take the EU months to introduce tariffs on British imports, ministers have been warned that more stringent border checks could be unleashed "in a matter of hours" by member states if Johnson went ahead with suspending parts of the treaty agreed as part of Brexit talks.
An industry figure with knowledge of negotiations said officials were "shit scared" of the potential impact this would have on the flow of goods into the UK in the run-up to Christmas, with supply chain disruption caused by labour shortages already resulting in empty shelves.
"Port authorities in France, Belgium and Holland can escalate customs procedures, SPS procedures and summary declarations overnight," they said.
"We are talking about supply chains collapsing. It'd be a complete fuck up."
EU figures have also picked up on damage done by the Owen Paterson affair to Downing Street's reputation, as well Johnson's standing with Tory backbenchers. They believe the reeling Prime Minister could be keen for a period of calm, while Article 16 would just mean more chaos.
One senior Conservative MP argued that because the pro-Brexit Tories who are pushing the hardest for the government to trigger Article 16 are the same ones who were behind Paterson's calamitous decision to fight his House of Commons suspension, Downing Street will now be less interested in appeasing them.
The government dismisses any suggestion they have gone off the idea of triggering Article 16 with UK sources insisting that the recent "change of tone" by Frost has been misinterpreted.
A senior government source told PoliticsHome the recent move to dial down the rhetoric was actually about demonstrating its willingness to be "reasonable", and give negotiations with the European Commission every chance to succeed before opting for what is widely-regarded as the nuclear option.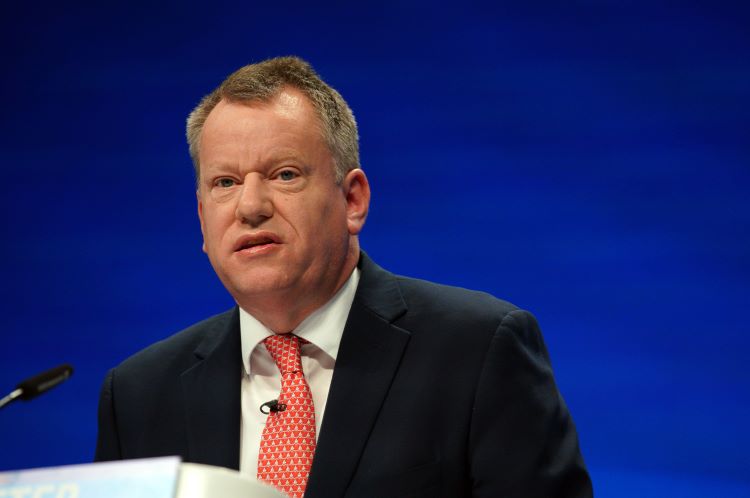 They added there is a feeling within government that it has so far not done enough to get stakeholders in Northern Ireland on board with its strategy up to now.
"If we do reach the point of triggering Article 16, we want to be able to set out our case for doing so as clearly as possible, so it doesn't look like it came out of the blue," another government source explained.
Frost himself told BBC Radio Ulster on Wednesday that it is "certainly our preference" to avoid triggering Article 16.
"But if we can't resolve it in the negotiations, Article 16 is a perfectly legitimate option to solve these problems and that's why it has to be on the table," he added.
Brandon Lewis, the Secretary of State for Northern Ireland echoed Frost in comments to Bloomberg, insisting that ministers "haven't stepped back from the idea of triggering Article 16".
Northern Irish business leaders who met Frost during a two-day trip to Belfast this week seemed optimistic.
One told PoliticsHome they came away from the meeting feeling encouraged that the UK wasn't on the cusp of triggering Article 16, describing it as "the most constructive meeting we have had with him" up to now.
"People went into the meeting thinking he was going to tell us he was going to trigger Article 16 but left feeling more hopeful that he wouldn't," they added.
"Where there's talk, there's hope."
PoliticsHome Newsletters
PoliticsHome provides the most comprehensive coverage of UK politics anywhere on the web, offering high quality original reporting and analysis: Subscribe