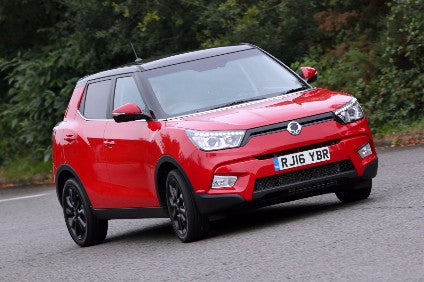 South Korean electric vehicle (EV) manufacturer Edison Motors Company has appealed a recent court decision which cancelled its proposed takeover of bankrupt local carmaker Ssangyong Motor Company.
Ssangyong remained under the supervision of the Seoul bankruptcy court after its proposed acquisition by a consortium led by Edison Motors was cancelled late last month after it failed to make the final payment.
The consortium had made an initial payment of 10% of the agreed KRW304.8bn (US$249m) acquisition price back in January, but failed to make the second one scheduled by 25 March.
A new potential buyer has since emerged, led by local clothing manufacturer Ssangbangwool (SBW) which sent a letter of intent to acquire Ssangyong last week. The company wants to form a consortium with affiliated companies including Kanglim, a manufacturer of heavy duty vehicles and equipment.
Edison Motors said it filed an appeal with the Supreme Court seeking to reverse the decision to cancel the acquisition. It has filed for a court injunction to retain its position as the preferred bidder for the SUV-focused carmaker and wants to bring new investors into the consortium.
An Edison Motors spokesman said in a statement: "We believe Ssangyong Motor will not be able to sign a takeover contract with a new buyer until the Supreme Court rules on this special appeal which normally takes at least 2-3 months."
That would make it difficult to proceed with the SBW takeover during the restructuring period in which the Edison Motor consortium was be excluded, the spokesman noted.