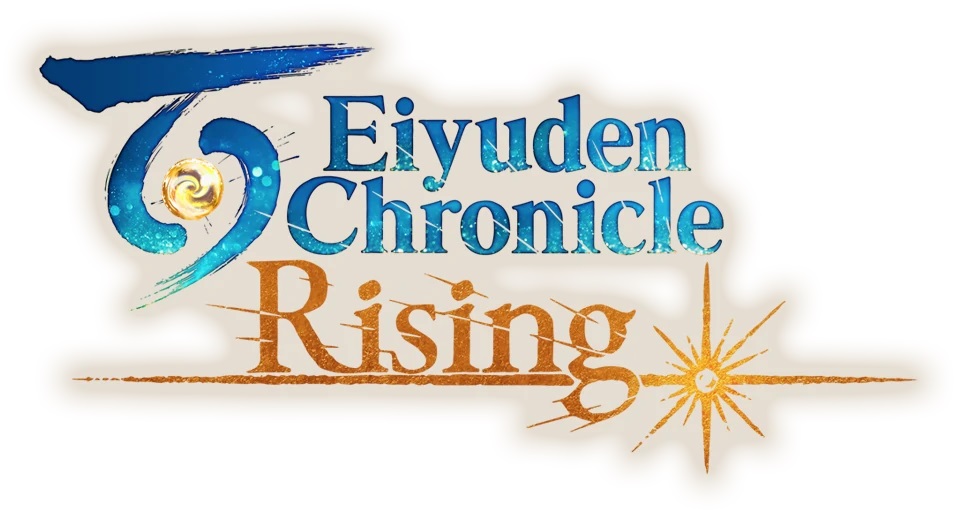 Eiyuden Chronicle: Rising Hands-On Preview – Elyuden Chronicle: Rising is a spin-off of the future title Elyuden Chronicle: Hundred Heroes, a spiritual successor to the Suikoden series. I got to play a few hours of Rising over the weekend, and I must say its shaping up to be a great little spin-off to what's already looking to be a great little franchise in the making.
Eiyuden Chronicle: Rising Hands-On Preview
---
A Simple Story That Hopefully Improves In The Final Build
Rising tells the story of CJ, a young girl who arrives in a small mining town of New Neveah in search of riches. Unfortunately, the town is in disarray due to multiple earthquakes. Before CJ is allowed to go into the mines, she must help residents rebuild their homes and complete various tasks around the town.
By helping the town's citizens, you see it constantly improve. Buildings get rebuilt, citizens begin to return to town, and more quests and message board requests become available. Completing these tasks will get you rewards but, more importantly, stamps that may or may not lead to a great reward when you complete the stamp card.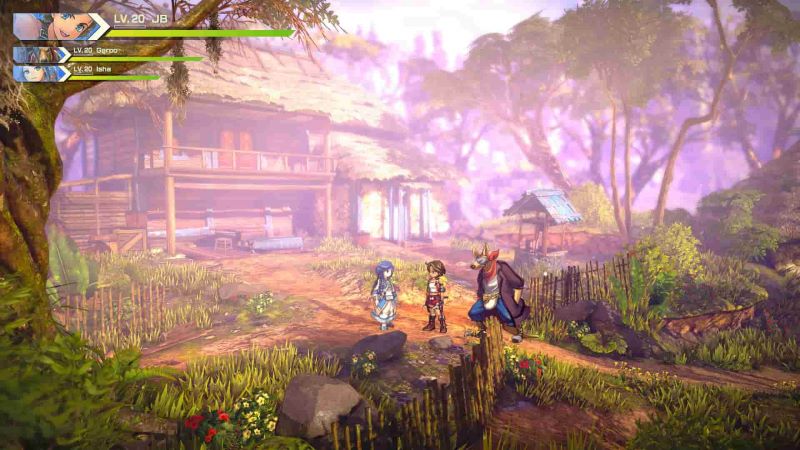 My short time with Rising provided me with some predictable and straightforward side-missions like collecting specific ingredients and completing fetch quests. It's not anything special, and hopefully, these quests will become a little more engaging in the final release.
As you complete these quests, you'll unlock shops that allow you to buy health potions and improve your weapons and armour.
Simple But Satisfying Combat
Combat is pretty simple as with any 2D action side-scroller, you'll encounter a varsity of monsters, all of which in my preview were reasonably easy to defeat by simply striking them, but there are hints of stronger foes that will eventually require precision timing to dodge attacks and utilize specific skills.
As I played through my preview, there were various locations locked out to me that I could later get through with specific equipment. I was breaking large boulders to clear paths and harvesting and collecting materials.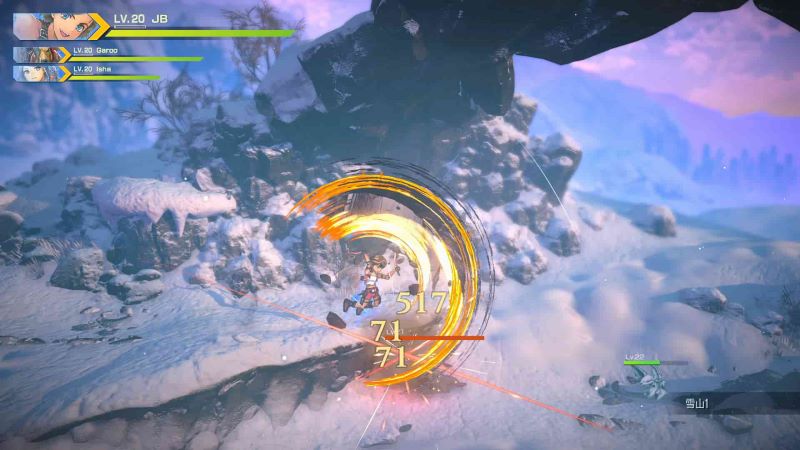 The preview build provided a couple of boss fights, and these encounters, also offered a little bit of challenge and showed what the future of Rising holds. Once you memorize the enemy patterns, the bosses are a synch to deal with.
One unique aspect of Rising is the team combat mechanics. Later in my preview, I recruited a big Kangaroo with a giant sword to join my team. I can switch between both characters on the fly by simply tapping a different attack button. If I time my attacks correctly, I can pull off-link attacks that see the other characters jump in and pull off combo attacks.
Stunning Visuals Sets A New Standard For Side-Scrollers
Rising is a spectacular looking game. Visually it's easily one of the most striking 2D sid-scrollers I've seen. The hand-drawn character models fit perfectly in the 3D design of the world. The lighting and visual colors bring the world to life. On the other hand, the animations are simple and could use a little more work, but it's easy to forgive when your game looks this good.
The soundtrack is entirely forgettable and is your classic flair. Unfortunately, the preview build didn't have any voice work, but at least the translation is solid.vb
Eiyuden Chronicle: Rising is shaping up to be a great little spin-off to a game that hasn't been released yet. With a great visual style and fun though simple gameplay, Rising is looking to be a surprise hit to what's looking to be a promising franchise in the making.
Eiyuden Chronicle: Rising releases sometime in 2022
Preview code provided by PR.