The day many players have waited for is almost here. Elden Ring is soon to be released, and we now know when we'll be able to prepare ourselves by pre-loading the game to play the minute it goes live.
For starters, the exact time at which the game will release is 12am (Local Time) GMT / 12 am (Local Time) ET on February 25, 2022 while those on the pacific coast will be able to start at 9pm PT on February 24, 2022.
You can pre-load the game, exactly 48 hours before your region's official release times.
You can check out the start times for each region for yourself, here: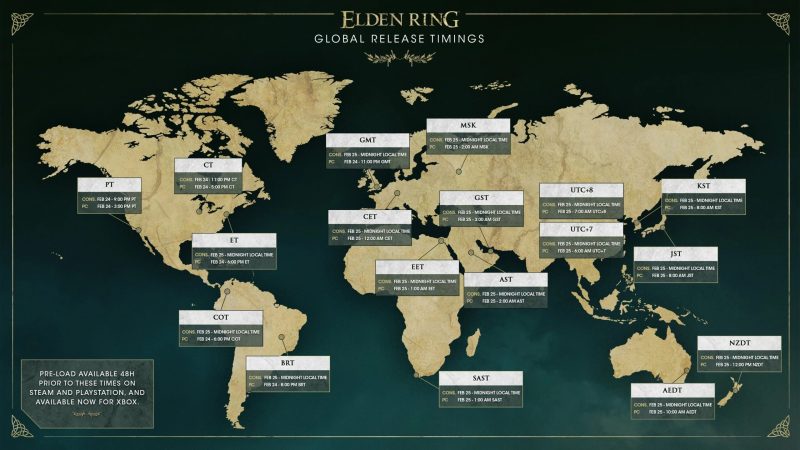 FromSoftware's newest title is likely to be the biggest release of 2022, and after being delayed for a month fans are so close to being able to experience it for themselves.
There's plenty of hype and anticipation around this title, though FromSoftware have proven themselves time and again at this point.
We'll soon see if they can keep their reputation strong.
Source – [VGC]