The 700-fill down in this hoodie provides superb insulation for cold weather, and it's paired with synthetic padding at the collar (for added support and moisture resistance) and at the shoulders (where it insulates even when compressed under the weight of backpack straps).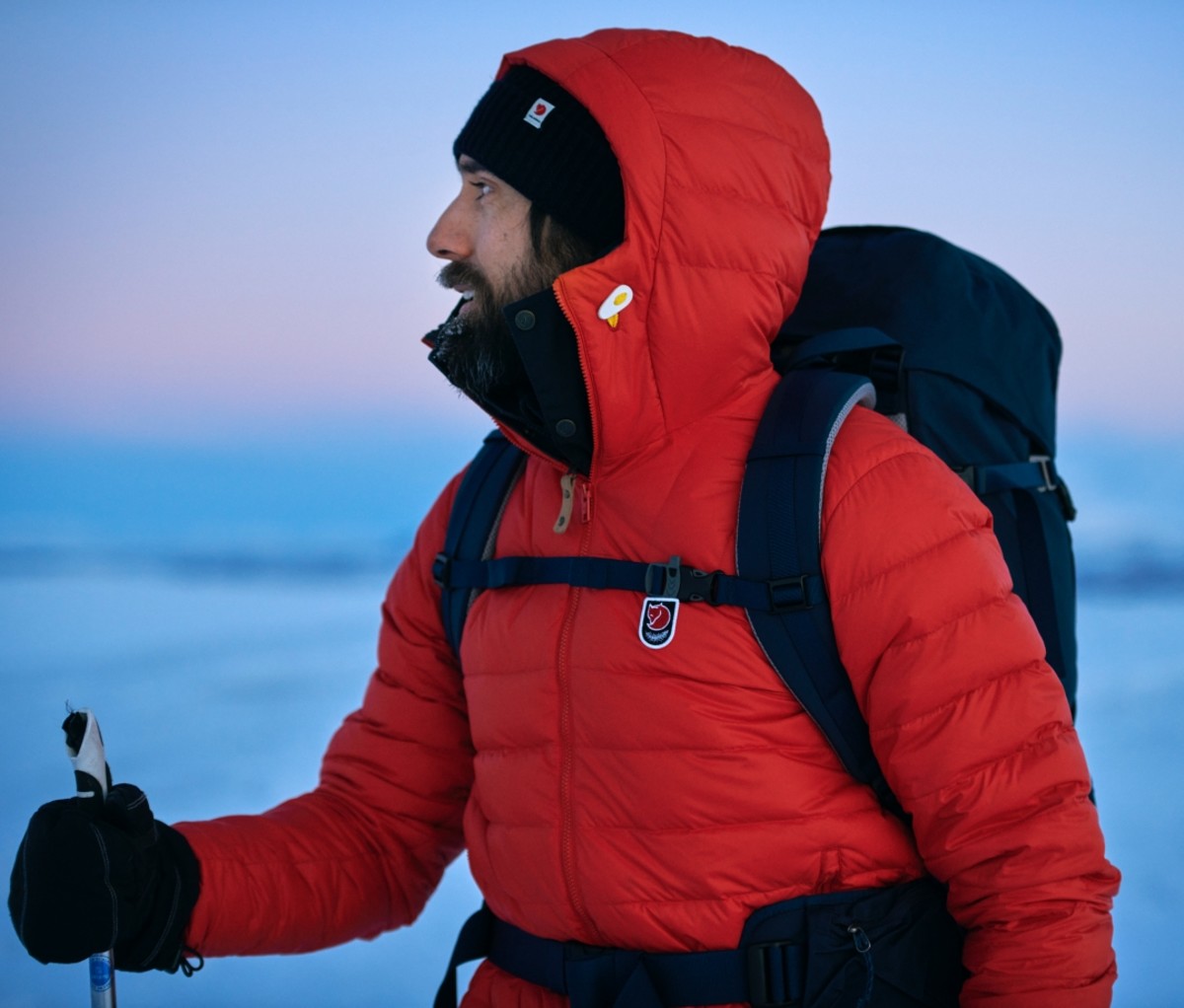 The Pack Down Hoodie puts a strong emphasis on protection as well. Drawcords at the collar and on the hood allow you to cinch the jacket over your face, leaving only your eyes exposed, and a drawcord at the waist (accessed through the side pockets), helps you block out icy winds. Better yet, all the drawcords are designed for easy repair and replacement, so you can keep wearing this midlayer for years to come. In other words, it's built to be a supremely comfortable, hard-wearing winter staple, just like Nordin intended.
"Like the original Expedition Jacket, it offers you excellent protection from the elements," says Lee.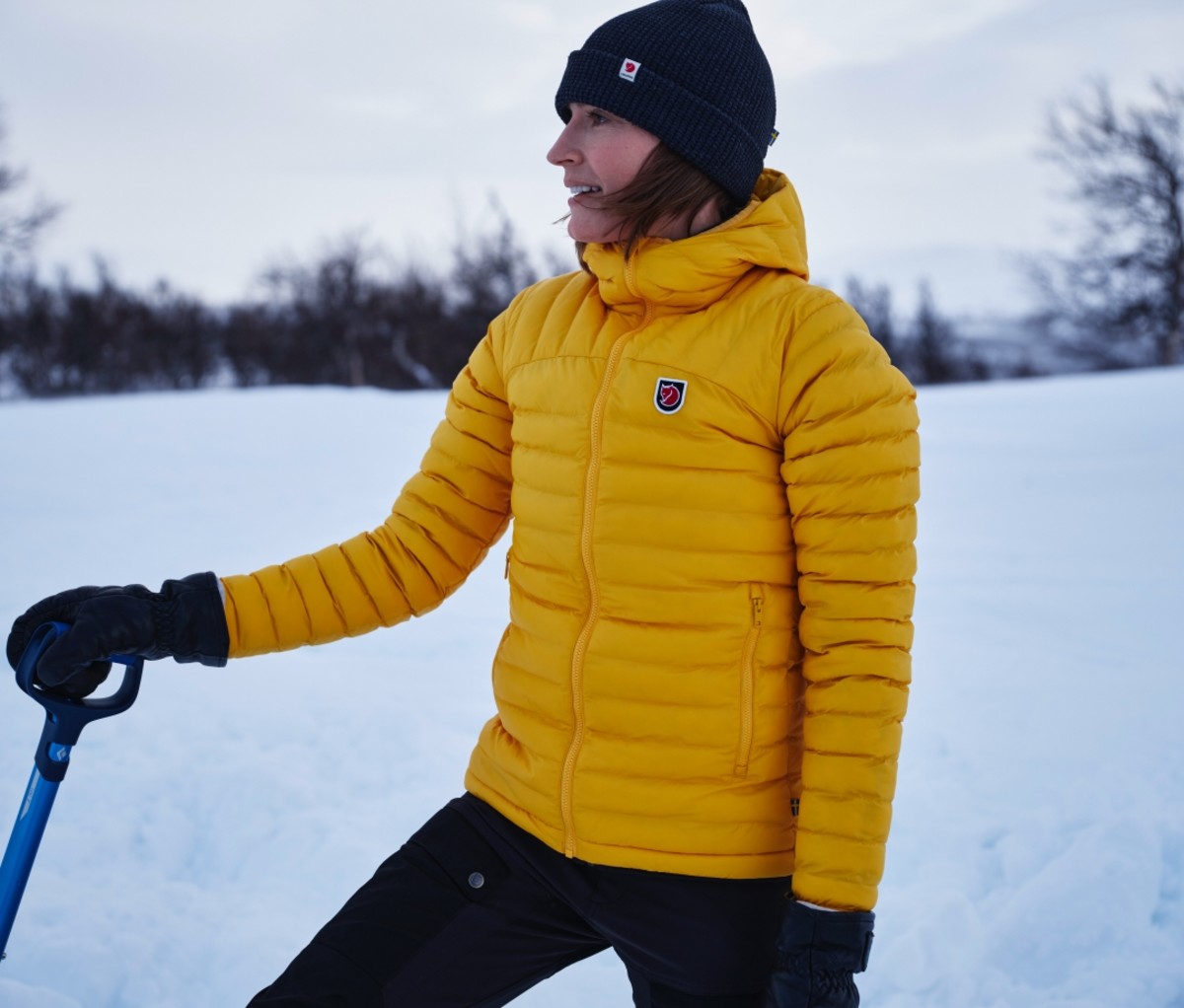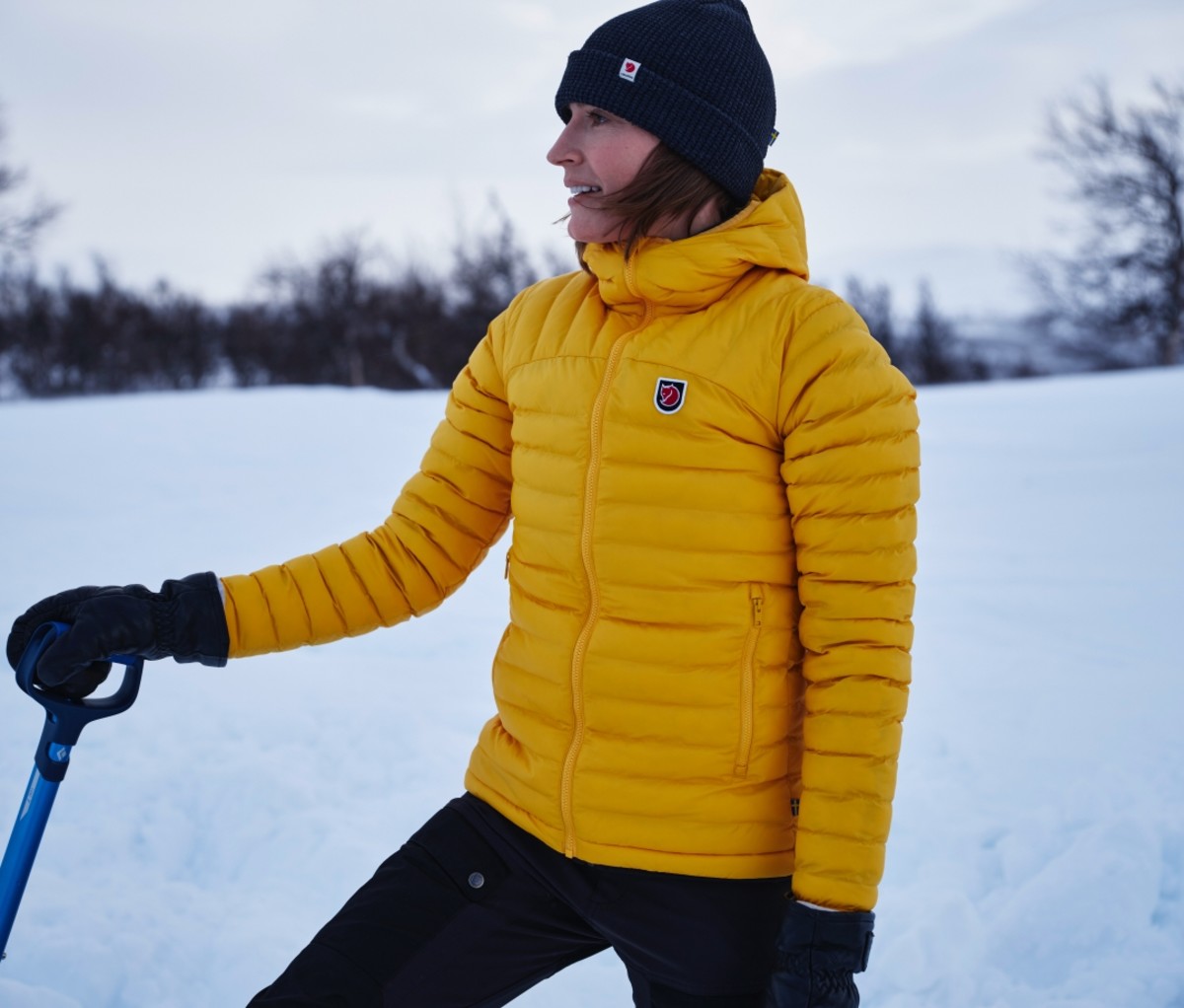 While the Pack Down Hoodie stays close to the original, the Expedition Lätt Hoodie innovates on Nordin's pioneering design with a focus on synthetic insulation and overall versatility.
"It's a lightweight, packable, and sustainable midlayer," says Lee. "It's a great jacket for all-year-round outdoor activities, or during daily life."
The key differentiator is its insulation. It's made from 100-percent recycled polyester, but unlike typical synthetic padding, Fjällräven uses polyester fibers, which more closely mimic the loft and comfort of down. In addition, the material offers better wet-weather performance than feathers.